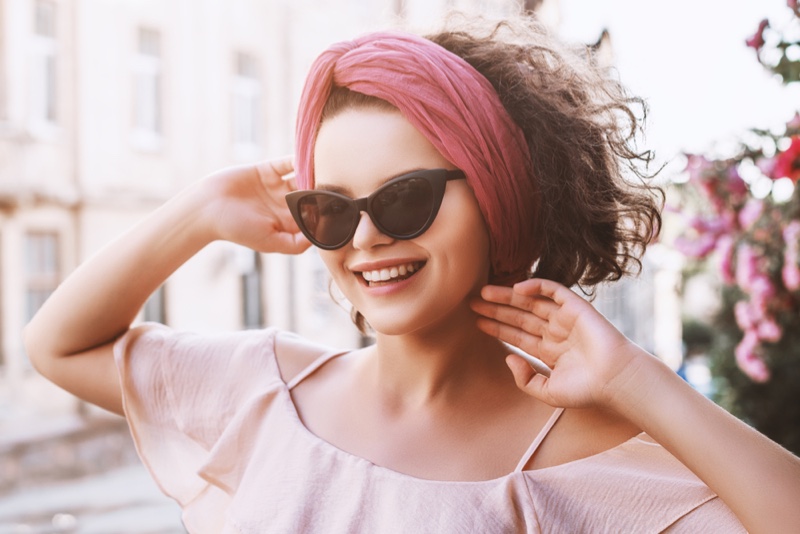 Headbands are one of those accessories that you just either love or hate; there's no sitting on the fence. For some, a stylish headband can be the centerpiece of a well put together outfit; for others, it can make you feel like you're about to roll up to your very first day of kindergarten again with your book bag in hand. Oh, the memories!
Over the last year, headbands have made a comeback in a big way, with Bella Hadid, Chrissy Teigen, and Jessica Alba flaunting them in their latest looks. If there was ever a time to give the headband look another try, it's now. But don't fear! This article will show you how to wear headbands the right way, without looking like you've lost your mom in the mall.
The Padded Headband
Alison Stiefel, general manager of ShopStyle, recently revealed, "headbands have shown the biggest increase in searches within the accessories category. The top style for 2020 will be the padded headband, which has seen a +14,100% spike!"
This really goes to show the huge resurgence of the headband over the past 12 months, and if you want to follow the crowd, the trend for this year is certainly the padded headband. We can thank Prada for debuting this revived style at its spring 2019 runway show.
As the name suggests, padded headbands are filled with padding (no marks for guessing here) that gives it a few extra inches of height and volume, giving a more luxurious feel and style. They look good with all hairstyles, short, long, thick, curly, straight; you name it.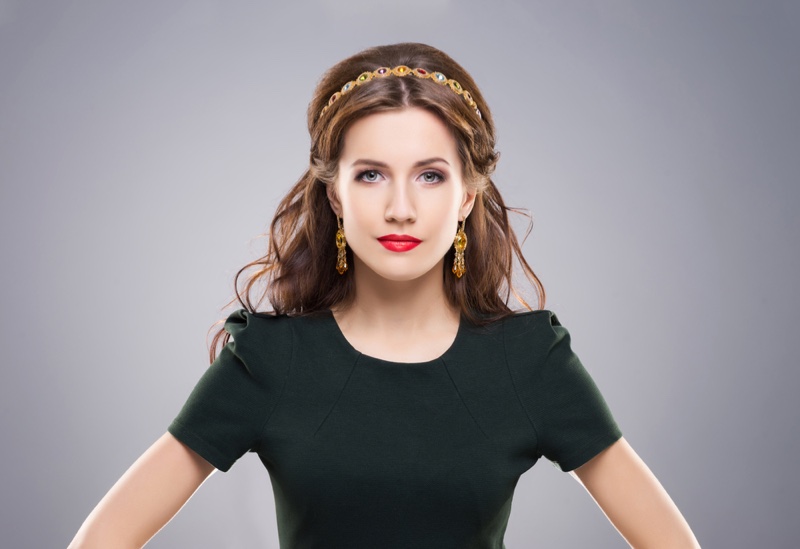 The Embellished Headband
The embellished headband is for those of us who want to make more of a statement with our hair accessories. This headband comes in a wide range of shapes and sizes and is a great way to compliment your outfit to make you feel more modern while still being appropriate for formal events.
For the best look, keep your hair slicked back underneath and let your bold new headband do the talking. It also pays to keep the rest of your outfit minimal when opting for the embellished headband.
The Scarf Headband
The scarf headband or the bandana scarf is certainly a classy-yet cool style. It gives you an easy yet trendy way of keeping your hair from your face and looks especially great if you can find a color that compliments the rest of your outfit. You can use this style of the headband in a myriad of ways, from tying a knot, fixing the scarf to the top of your head, or even tying it underneath, towards the nape of your neck.
The Sporty Headband
Once again, we see sporting attire make its way over into mainstream fashion, and boy, does it look great. A well thought out sporty headband is the ultimate homage to the 90's retro look, all while needing very little effort.
This look is perfect for casual events or those lazy days when you don't want to make too much of an effort while still looking great.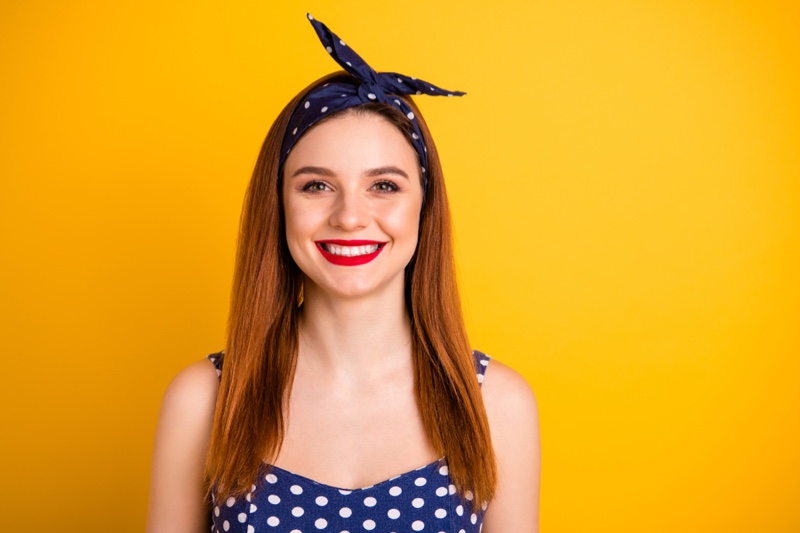 The Knot Headband
As Jessica Alba pulls off all too well, the knotted headband is a classic yet versatile style that is sophisticated yet sassy all year round. This can be worn with almost any hairstyle, up or down, long or short, and looks fantastic when worn with a middle parting.
The Comb-Toothed Headband
Another classic look pulled straight out of the mid-2000s, the comb toothed headband is a super stylish look that is better reserved for more formal events and occasions. Wear this with slicked-back hair underneath to show off the headband in all its glory.
Final word
Picking the right headband for you and the occasion is never an easy task, but with headbands coming back in style, now is a good a time as any to find the look that suits your style. Let's be honest, there's plenty of options out there and a ton of inspiration for outfit ideas.
Whether it's a dazzling embellished headband ready for formal events or a hip and trendy sports number for your lazy Sundays, you seriously need to get yourself firmly back on the headband bandwagon.
Author's Bio
Mike Wallman, content marketing manager at Suddora.