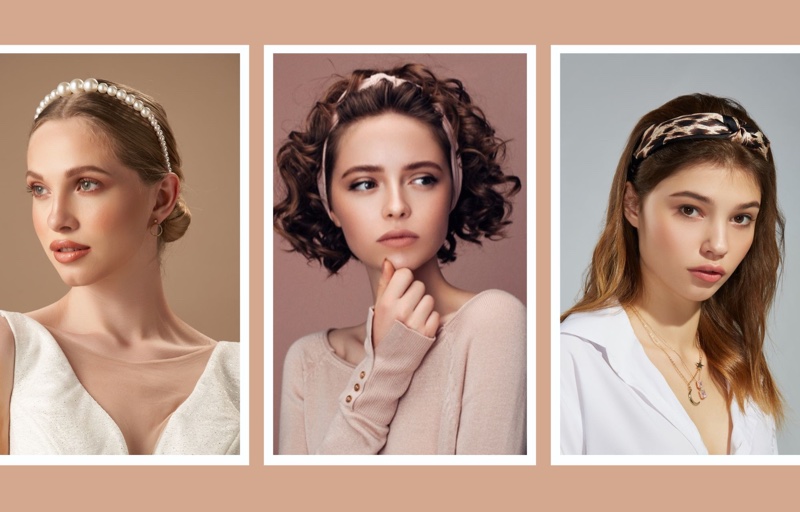 Headbands have come a long way from their humble beginnings as a childhood hair accessory. Want to find out how to wear a headband and look chic? Nowadays, they are a must-have item for fashion-forward individuals looking to elevate their style. 
Whether you have short hair, long locks, curly tresses, or straight strands, there are endless possibilities when rocking a headband. Our comprehensive guide will explore the different ways to wear a headband and provide tips to help you master this trendy accessory.
How to Wear a Headband for All Hair Types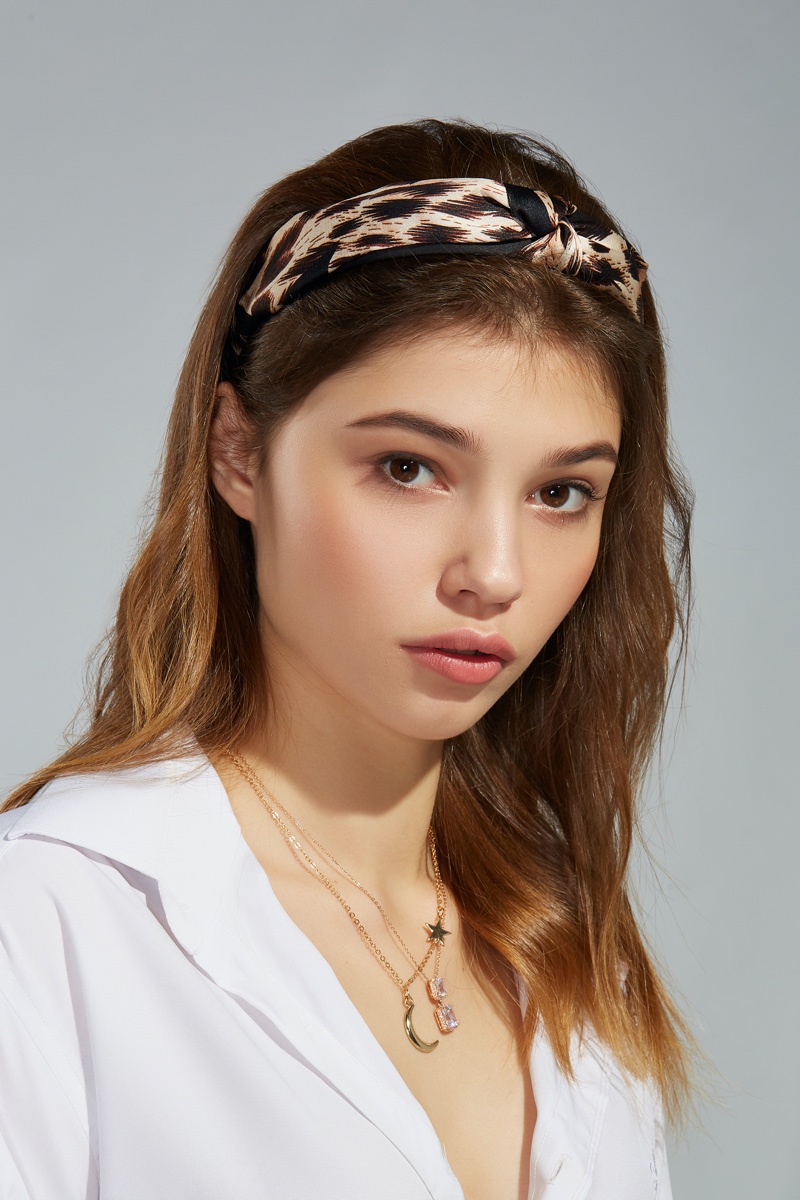 No matter your hair type, a headband can effortlessly enhance your overall look. Let's dive into how you can wear a headband with confidence and style. Whether you are looking for a new work hairstyle or ready for date night, there are many ways to rock this accessory. 
Headbands for Short Hair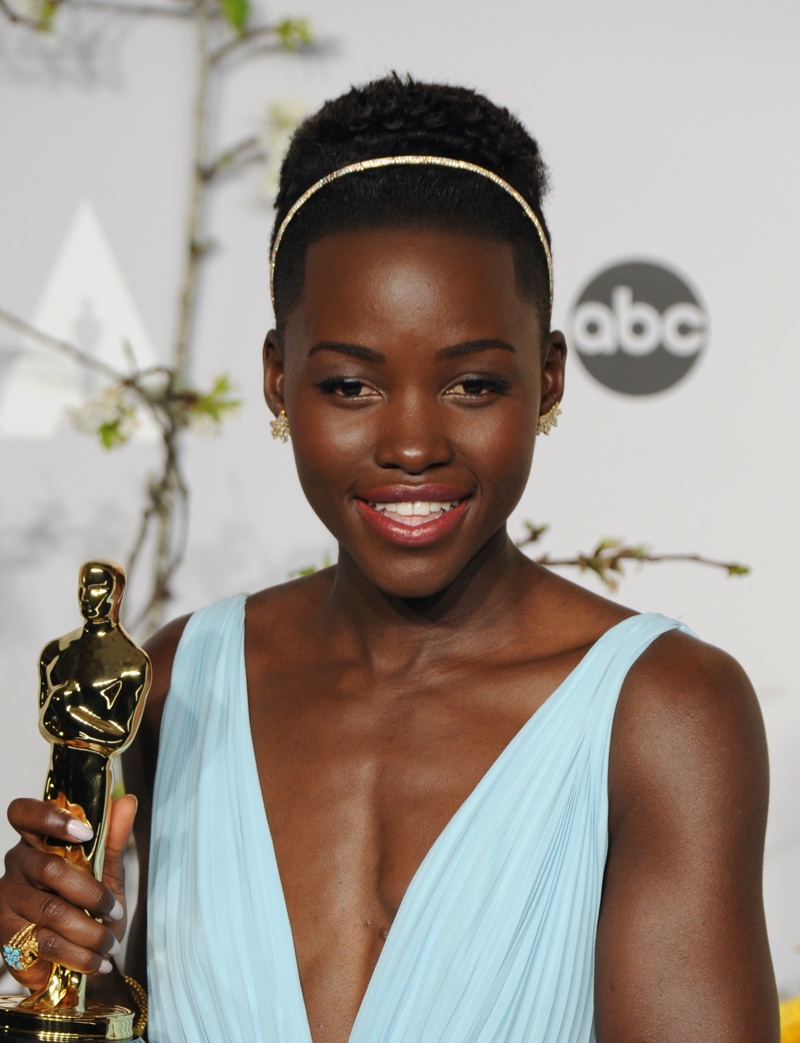 Contrary to popular belief, headbands can work wonders for those with short hair. They add a touch of charm and elegance to your hairstyle, making them perfect for both casual and formal occasions. To rock a headband with short hair, follow these simple steps:
Begin by brushing out your hair to remove any tangles or knots.
Choose a headband that complements your personal style and the occasion.
Place the headband about half an inch past your hairline, ensuring a secure fit.
Short Hair + Bangs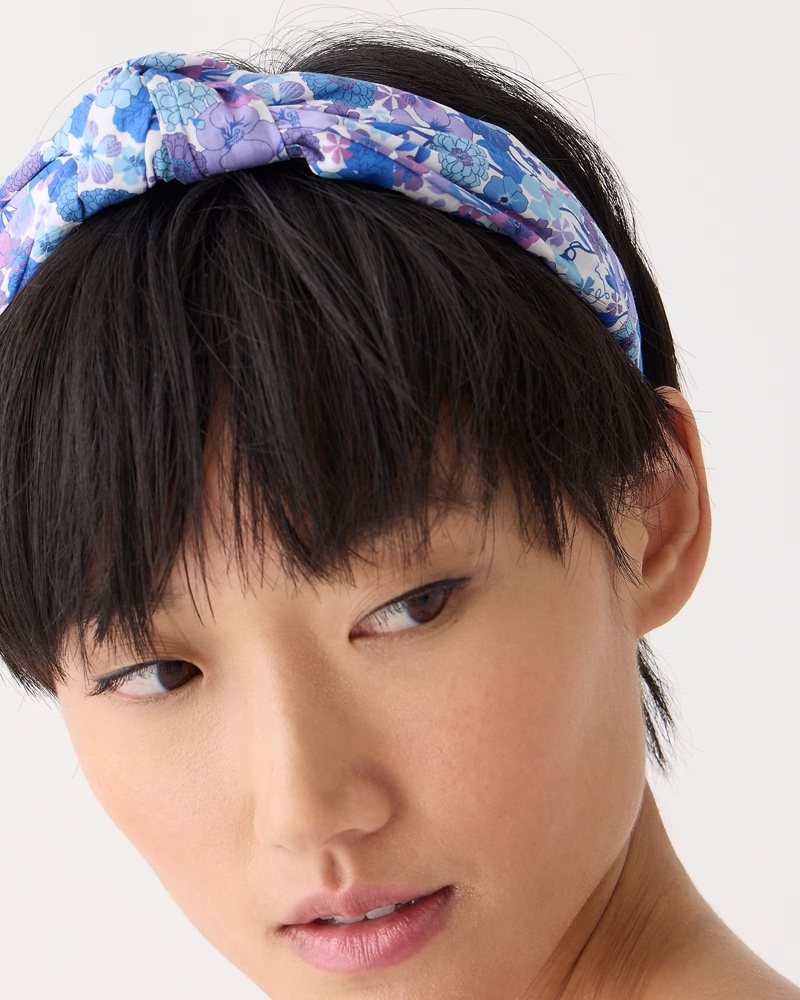 Rocking a headband with short hair and bangs is a playful and chic option. Brush your hair out, then select a headband that complements your style.
Position it half an inch past your hairline. You can tuck your bangs beneath the headband for a sleek vibe or leave them loose for a more relaxed look. The key is to let your personality shine through this versatile accessory!
Headbands for Long Hair
Long hair provides endless possibilities for headband styles. Whether you prefer a boho-chic style or a classic, elegant look, a headband can be the perfect accessory to elevate your hairstyle. Here are some of our favorite ways to wear a headband with long hair:
A Thin Headband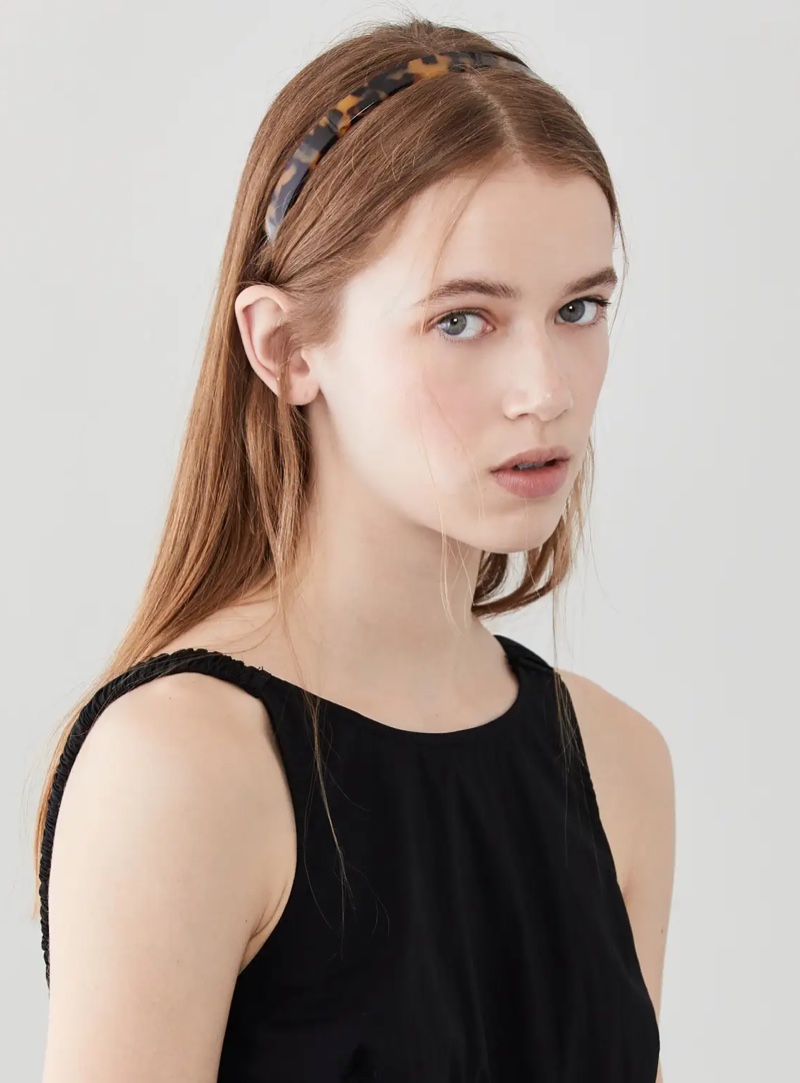 Opt for a thin headband placed at the top of your head for a timeless and sophisticated appearance. This style works well with straight and curly hair, adding a touch of elegance to any outfit.
The Turban Twist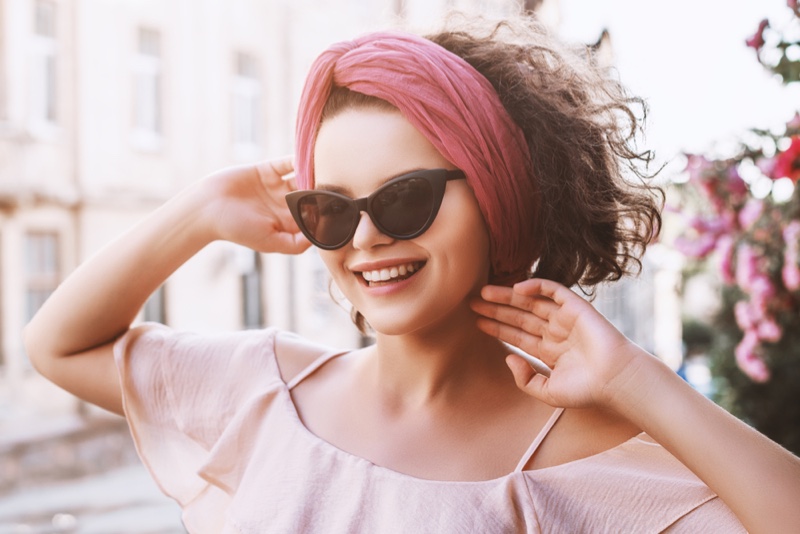 Embrace your inner fashionista with a turban headband. This style works best with loose waves or straight hair. Wrap the headband around your head, covering the top of your hair, and tuck the ends under for a chic look.
The Sporty Vibe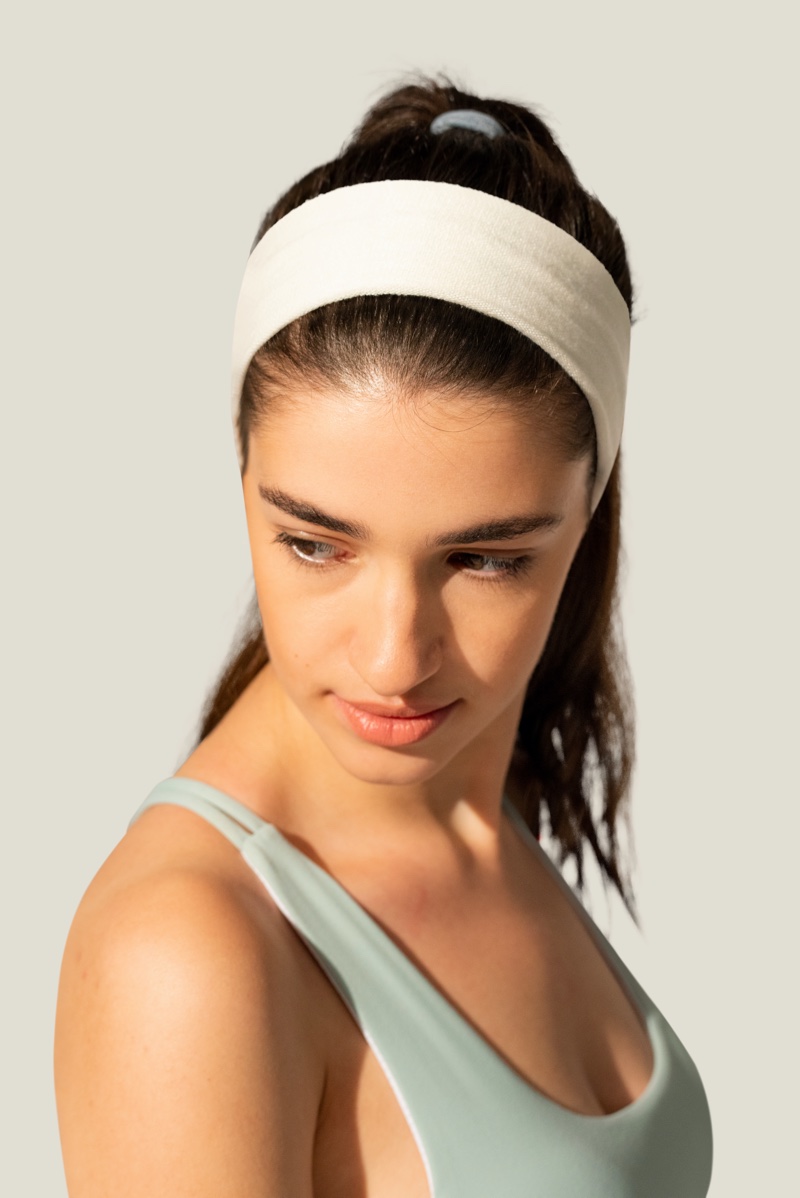 For a casual and effortless look, try a wide elastic headband positioned at the top of your head. This style works well with straight hair left loose or pulled back into a low ponytail. It's an excellent option for active individuals or those looking for a laid-back, sporty style.
Headbands for Curly Hair
Curly hair can be beautifully complemented by the right headband. It's all about finding the perfect balance between showcasing your curls and finding a hair accessory to complement your hair type. Consider these options when wearing a headband with curly hair:
The Knotted Wonder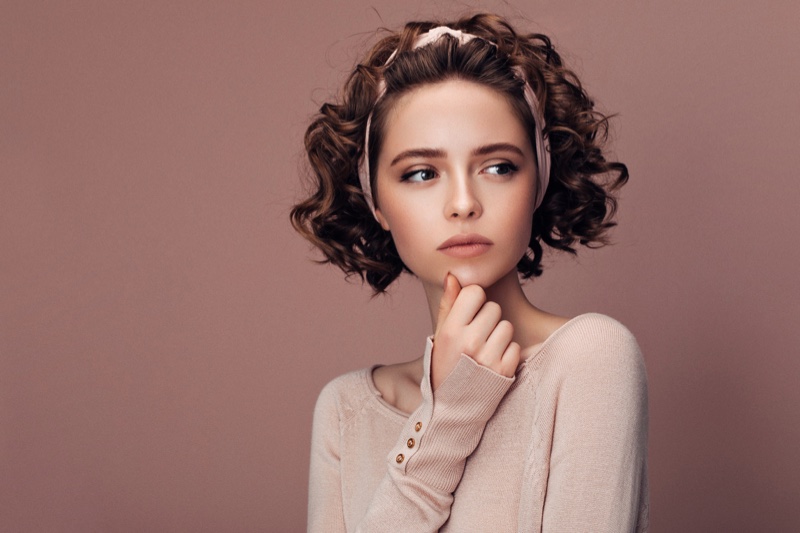 Embrace a boho-chic look with a knotted headband. This style works well with both loose and tight curls. Simply place the headband around your head, positioning it at the top or middle of your head for a laid-back and effortlessly stylish appearance.
A Playful Updo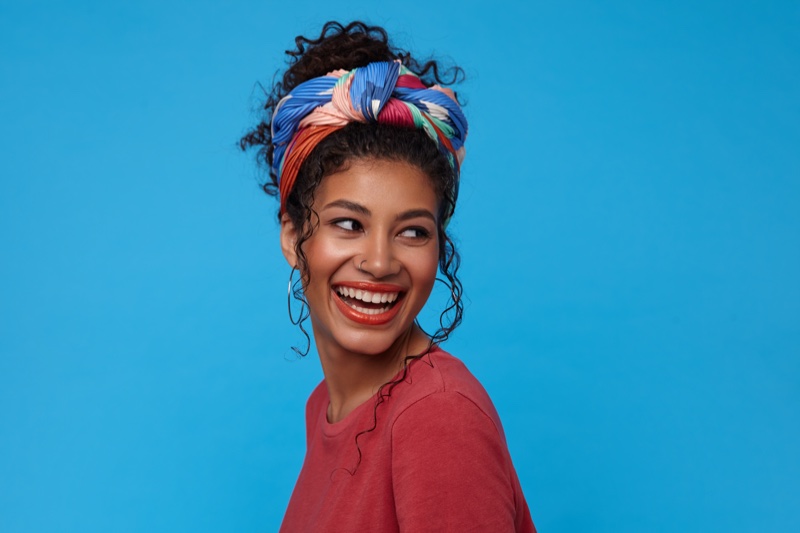 If you have long, curly hair, try placing it into a ponytail and pair the hairstyle with a colorful headband. It's a great way to bring a pop of color to your overall look. Another way to upgrade this style is to tease out a few curls from the sides, creating a soft, romantic frame around your face.
Headbands for Straight Hair
Straight hair provides a sleek canvas for headband experimentation. From classic looks to modern styles, a headband is available for everyone with straight hair. Consider these ideas:
Chic with a Middle Part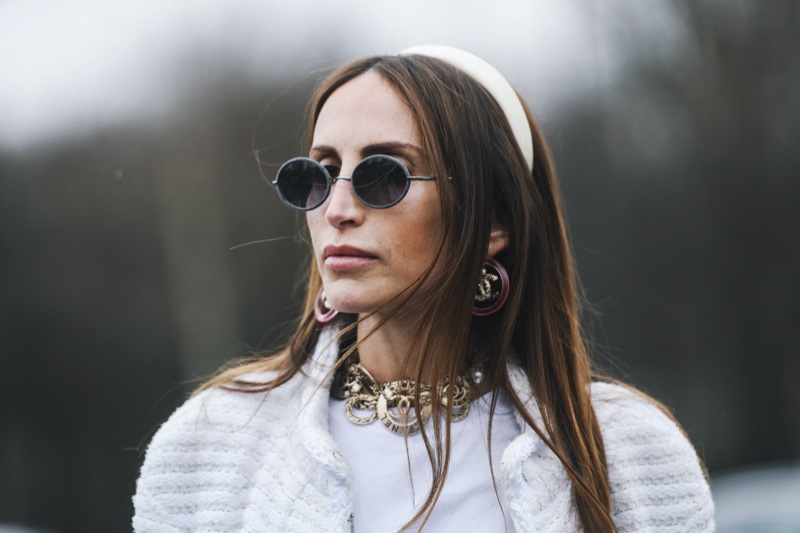 Opt for a classic look by placing a headband at the top of your head with a middle part for a polished look. This style works well with sleek straight hair and soft, tousled waves.
Embellished Elegance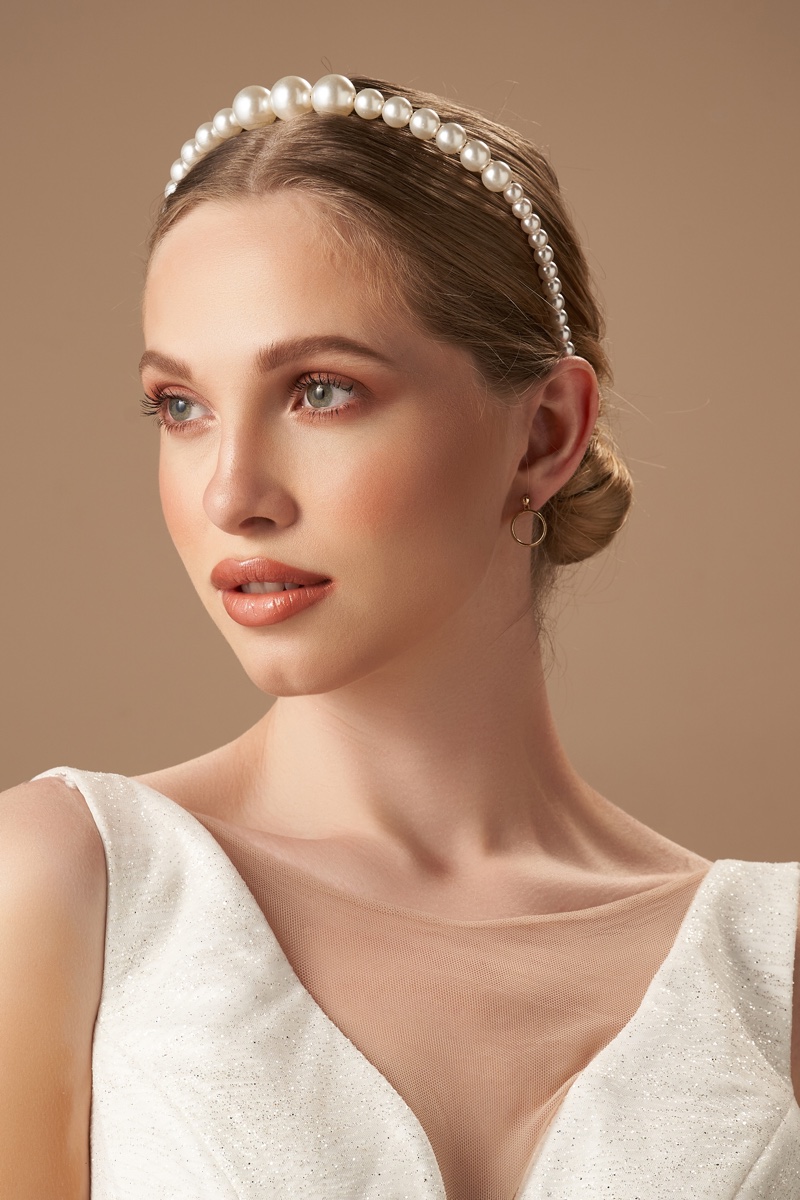 Add a touch of glamour to your hairstyle with a rhinestone or embellished headband. This style works best with straight hair pulled back into a sleek ponytail or a low bun. The headband will act as a stunning statement piece, perfect for formal events or nights out.
With these ideas in mind, you can confidently choose the right headband style to complement your hair type and personal style. Now, let's explore additional tips and tricks to take your headband game to the next level.
Tips & Tricks: Styling Flawless Headband Looks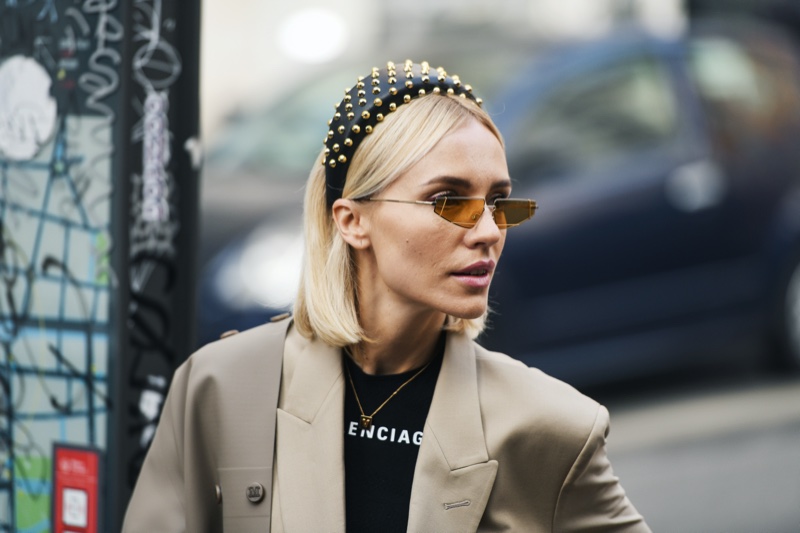 To truly master the art of wearing a headband, it's essential to take note of some tips and tricks. These hacks will ensure that your headband stays in place all day and that you achieve the desired look effortlessly.
Bobby Pins for Extra Support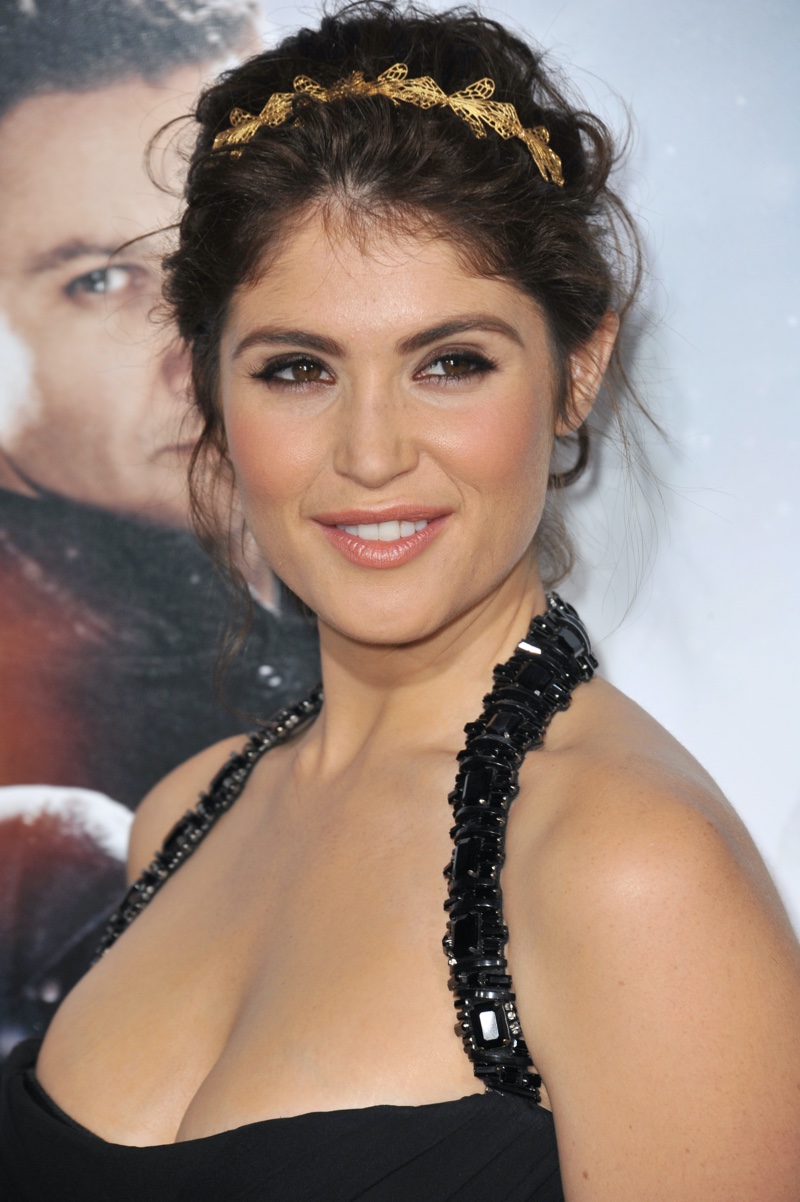 If you find that your headband tends to slip or slide throughout the day, bobby pins can be your secret weapon. Insert a few bobby pins into the sides of your headband, securing it in place and preventing any unwanted movement.
Dry Shampoo for Added Volume
If you want to create a voluminous hairstyle with your headband, dry shampoo can be a game-changer. Spray some dry shampoo onto your roots before placing the headband. This adds texture and lift, giving your hair the perfect volume for a stylish look.
Mixing & Matching Headband Styles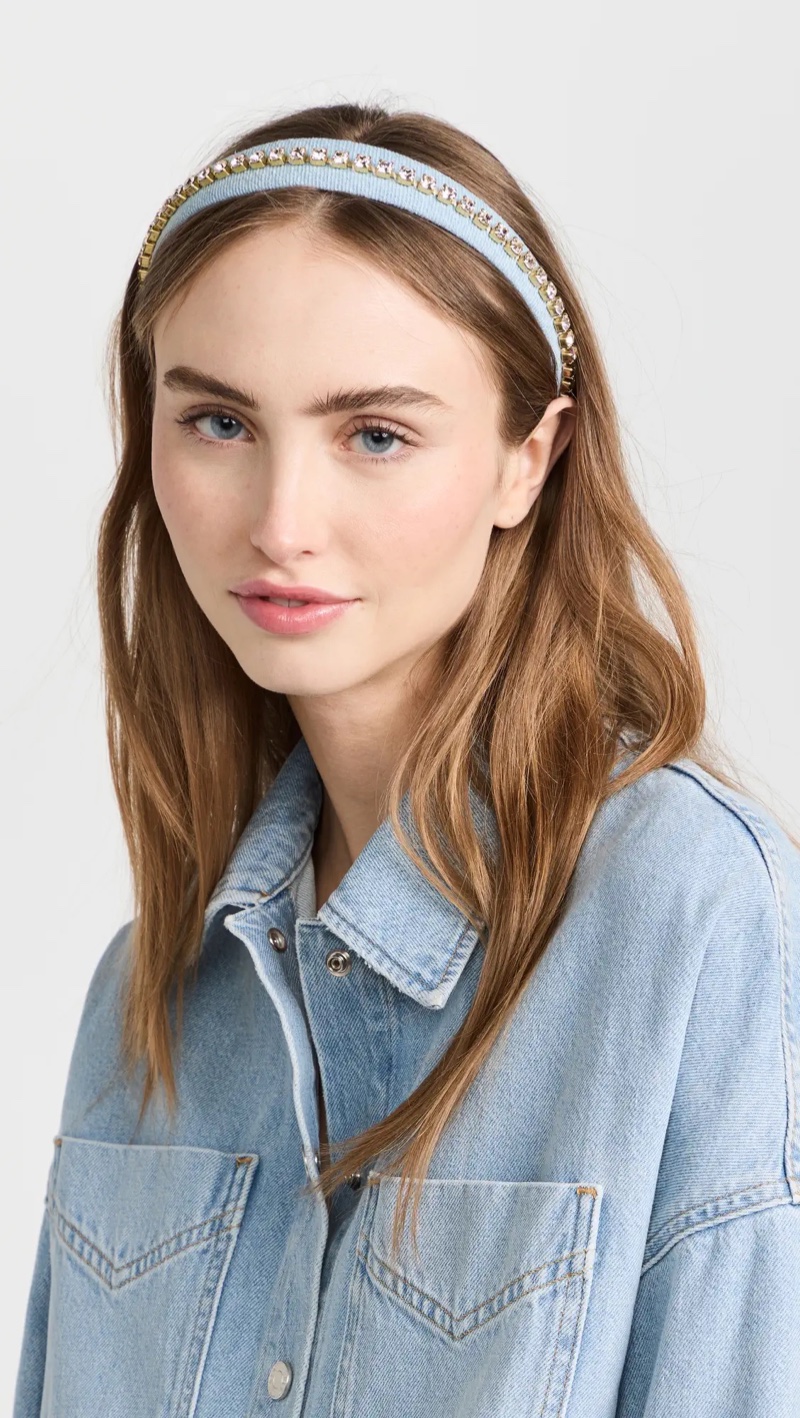 Feel free to experiment with different headband styles and materials. Mix and match thin and wide headbands, velvet, and plastic headbands, or even scarf headbands for a unique and personalized look. The possibilities are endless, so embrace your creativity and enjoy it.
Securing Loose Strands
If you have shorter layers or stray hairs that won't stay put under your headband, a small amount of hairspray or texturizing spray can work wonders. Spritz a bit of product onto your fingertips and gently smooth down any strands, keeping them in place throughout the day.
Adding Accessories to Your Headband
Consider adding small hair accessories to your headband for extra flair. Butterfly clips, rhinestone pins, or even a delicate flower can elevate your headband look and make it truly unique. Let your imagination run wild and create a style that reflects your personal taste and individuality.
Final Words on How to Wear a Headband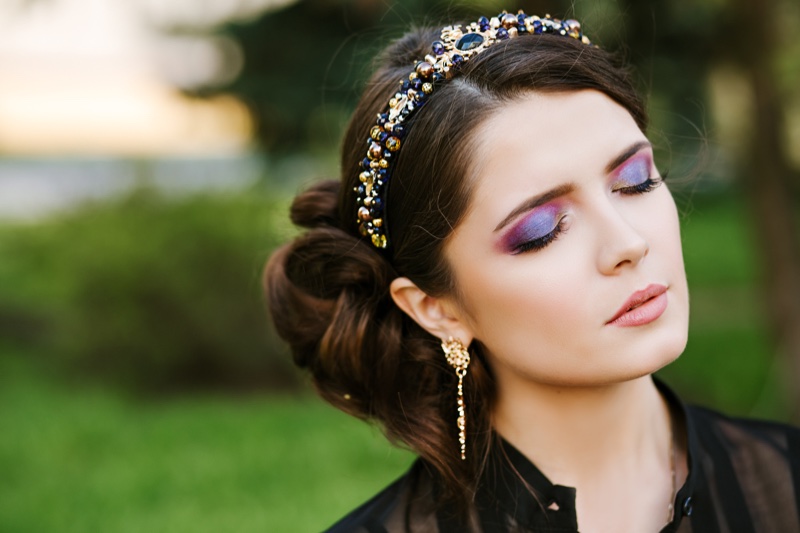 Now that you have learned how to wear a headband, this staple accessory should become your new go-to for hairstyles. Whether you have short hair, long locks, curly tresses, or straight strands, there is a headband style that can elevate your look and showcase your style.
By following the tips and tricks provided, you can confidently wear a headband in various ways, allowing your hair to become a canvas for self-expression and creativity. So go ahead, embrace the headband trend, and unlock the limitless possibilities of this versatile accessory.