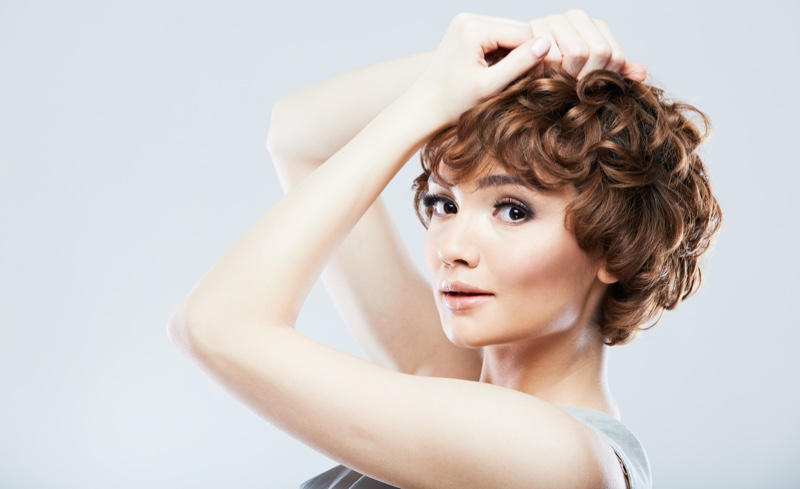 If you think your long curls are too heavy to style, experiment with a haircut and try a number of trendy short curly hairstyles. Short curly hair is easy to maintain, simple to style, and absolutely stunning. From pixie cuts to bobs to bouncy curls, here are the best hairstyles for short curly hair!
Short Curly Hairstyles
Buzz Cut For Naturally Curly Hair
A buzz cut for naturally curly hair is an effortless option for women who are tired of styling their hair every day. Shave your head and feel the power of waking up and heading out the door.
Pinned Up Curls
Pinned up curls are a fun and flirty way to style your existing hair. Grab a handful of bobby pins and play around with your natural curls to find the best way to pin your hair into a gorgeous new style.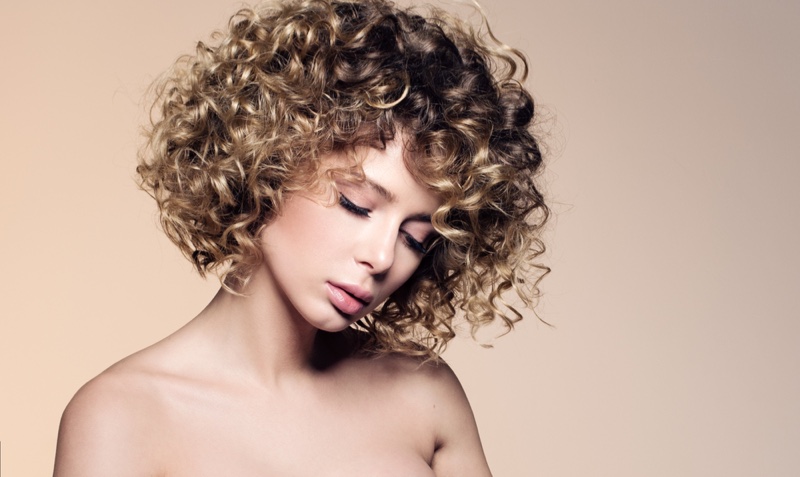 Curly Bob with Highlights
A curly bob with highlights is a great way to try something new without committing to an all-over color. Work with your hairstylist to determine which colors are most flattering for you.
Shoulder Length Curls
If you're already in love with your existing style, add an extra touch of charm and go for shoulder length curls with bangs. Whether you opt for the straight across look or you rock side bangs, you'll feel refreshed with this minor change.
Curly Bob with Bangs
A curly bob with bangs is both cute and chic. You'll feel like a French goddess with this new style and you'll place more of an emphasis on your eyes as well.
Curly Updo with Headband
Accessories are your best friend, especially when you achieve a curly updo with a headband. Whether you opt for a bedazzled headband or something simpler, this style is a cute option for a late Sunday brunch with your friends.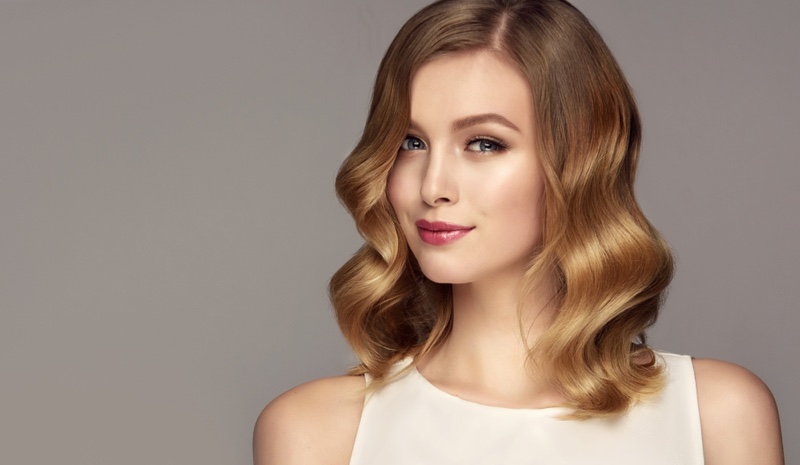 Short Wavy Lob
For a chic French look, try out a short wavy lob. Achieved with blunt ends or feathered ends, this hairstyle presents you with an air of cool elegance. Like curls, short wavy hair leverages your natural texture to create a stunning and versatile look women can wear anywhere. As shown on Top Trends Guide, there are so many cute short wavy hairstyles to cut and style.
Short Curly Hair with Crown Braid
Second-day hair is easier to manage when you're rocking the short curly hair with crown braid look. By adding a crown braid to your existing style, you add a layer of intrigue that makes you look and feel unique.
Updo for Short and Thick Curly Hair
Trying an updo for short and thick curly hair allows you to better manage your hair on days when it decides to lose control. Use preferred products, pins, and elastics to create a flattering updo that hides your more unruly curls.
Short Curls with Deep Side Part
Versatile hairstyles are essential for women who like to switch things up, which is why short voluminous curls with a deep side part are such popular options. This style looks great for a day at the office and it is equally charming for a night out on the town.
Short Curly Hair with Shaved Side
Bold women want bold hairstyles, and short curly hair with shaved side is as bold as they come. Achieve this daring look by shaving either one side or both sides of your head while leaving a decent length of curly hair on top.
Short Curls with Temple Shave
Women who want an edgy hairstyle without extensive commitment will love the short curls with temple shave style. In lieu of shaving an entire side of your head, simply shave the hair along your temple and style your curls however you prefer.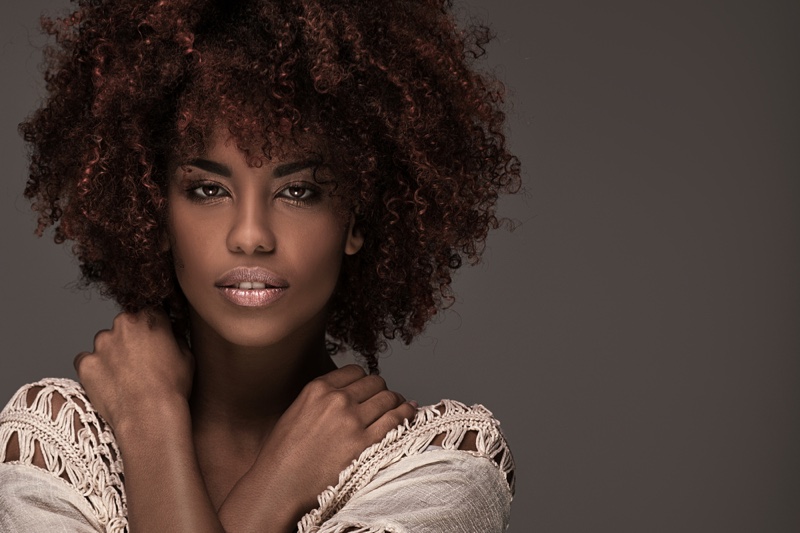 Short Curly Afro Updo
Embrace your natural hair with a tight ringlet afro. An effortless option for women who want added volume with minimal effort, this look is gorgeous and low maintenance.
Messy Curly Bob with Bangs
Asking your hairstylist for a messy curly bob with bangs is a good way to achieve a charming and versatile style you're sure to love. By opting for a messier look, you'll have the chance to style your hair with minimal effort.
Naturally Curly Pixie Cut
Getting a naturally curly pixie cut is a great way to rock your natural hair. Perfect for women who enjoy effortless hairdos, you'll feel chic and strong with this new look.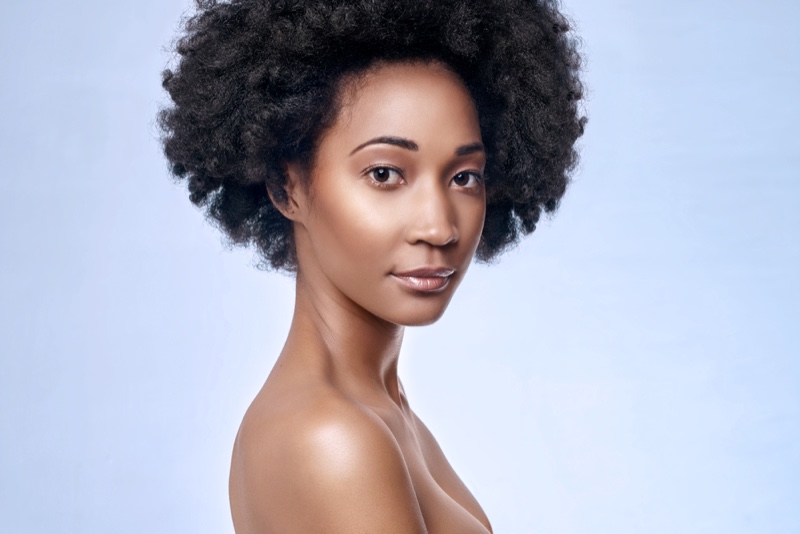 Short Afro Hairstyle
Natural hair is beautiful, and this beauty is amplified with a short afro hairstyle. With this look, your natural coils take center stage.
Curly Bob
Ask your hairstylist for a curly bob if you want a short hairstyle you can still play around with. Create a smoother look by blow-drying your hair with a diffuser.
Messy Curly Crop
If a pixie cut is too short and a bob is too long, ask your hairstylist for a messy curly crop. This hairstyle provides you with a happy medium that's just the right length for elegant styling or natural waves.
Short Curly Style
A timeless classic, the Marilyn Monroe short curly style is flattering for women of every generation. Focused on tousled curls with a touch of hairspray, this style is beautiful regardless of what color your hair is.
Voluminous Curly Pixie Cut
With a voluminous curly pixie cut, you get the best of both worlds. Combining vivacious curls with a short cut, this hairstyle is perfect for women on the go.
Short Curly Updo
Frizzy hair is made manageable with an ethereal short curly updo. Use carefully placed hairpins to pull back sections of your hair in the back and leave a few curls loose around your temples. This provides you with a softer look while managing the bulk of your hair.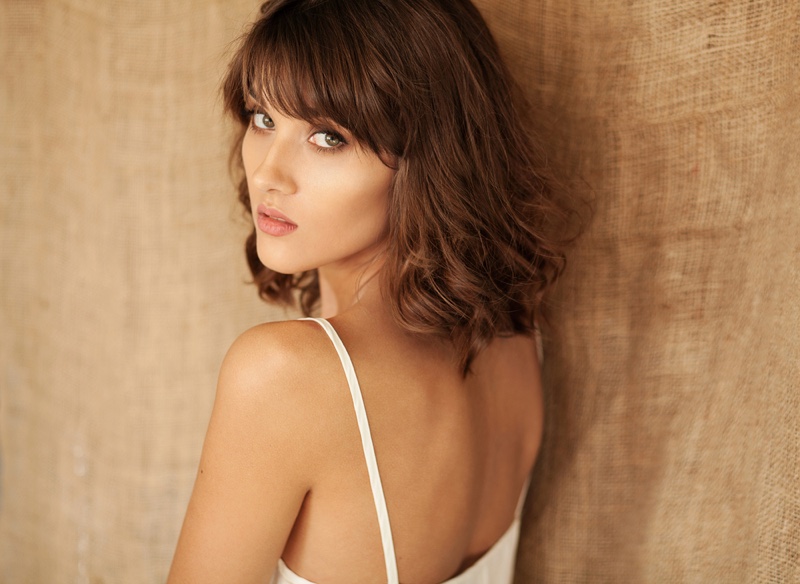 Curly Bob with Bangs for Thick Hair
Curly bob with bangs for thick hair is a great style involving minimum effort. Simply apply a few of your favorite products and let your hair air dry.
Shaved Pixie Cut with Curly Bangs
A shaved pixie cut with curly bangs is a daring hairstyle for women who prefer to keep their hair as short as possible. Ask your stylist to shave the back and sides of your head while leaving a pile of messy curls on top.
Wavy Pixie
Sexy and cool, a glamorous wavy pixie style is easy to achieve in the comfort of your own home. Simply blow-dry the hair on top of your head in an upward motion to create volume, then use a styling wand for perfect waves.
Short Vintage Curls
Short vintage curls are all the rage for women who like to rock the retro vibe. Create defined curls to achieve this classic look then throw on a brilliant shade of red lipstick and head out the door.
Curly Bob with Side Braid
Transform into an elven queen with a curly bob with a side braid. This style combines your natural style with an added touch of intrigue to create an otherworldly look.
Cute Curly Pixie
Fun and feminine, a cute curly pixie is an ideal choice for women who want to try something new. Style your hair with close, tight curls or looser soft waves and create an exciting new look with each variation.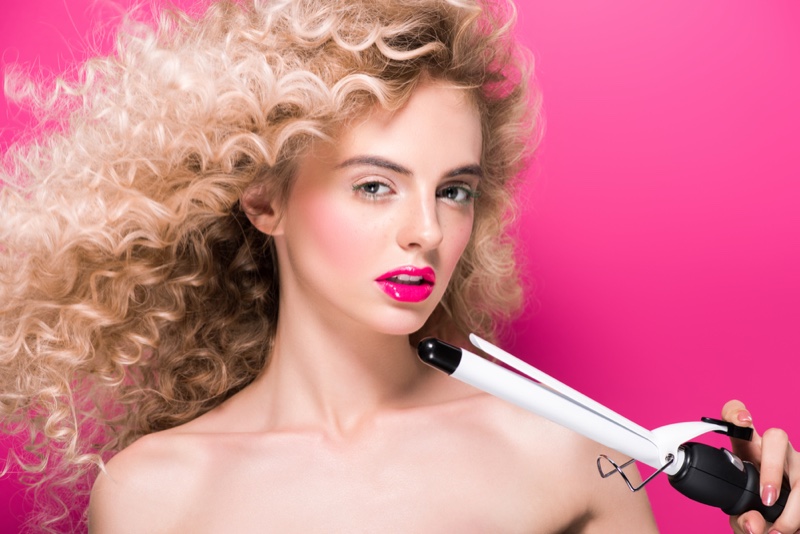 Curly Blonde
Switch up your locks with curly blonde hair. Perfect for women who already have a naturally light hair color, this style adds a pop to your existing look.
Short Curly Cut with Sweeping Side Bangs
To create a soft and charming style, try a short curly cut with sweeping side bangs. By styling your bangs to the side, you achieve a lighter look that pairs well with loose curls.
Updo for Short Naturally Curly Hair
If you're ready for something new but you don't want to cut your hair, opt for an updo for short naturally curly hair. Pull your hair back into a loose bun at the nape of your neck and leave a few soft curls around your face.