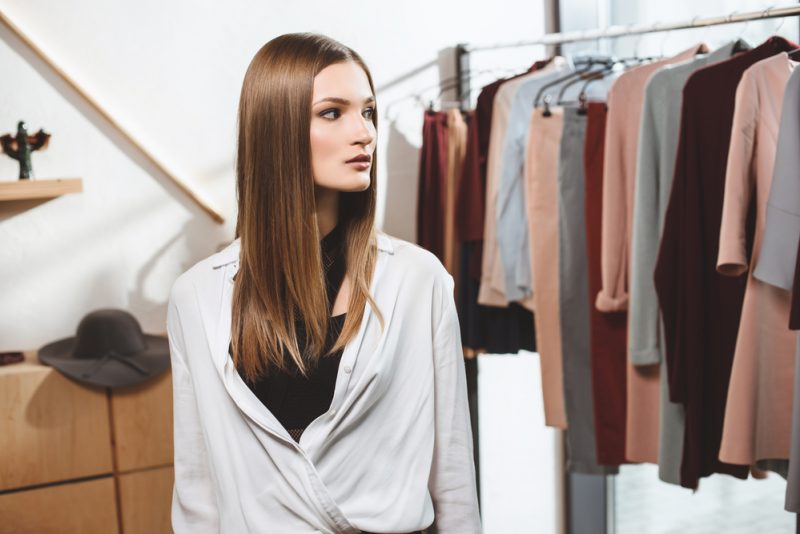 About four years ago, I paid off my student loan in full. The weight of the world had been lifted off my shoulders. Now, I was free. Free to eat out at high-end restaurants. Free to buy that Gucci handbag. Free to spend my money any way I wanted.
But four months later, the reality struck back. I was staring down bankruptcy thanks to my senseless spending habits. Ultimately, I was left with no choice but to take a 180-degree turn and return to my money-saving ways. 
But this time, I wanted to take a different approach. Although I had the experience of living a frugal lifestyle, my taste for branded clothes never really went away. So while searching for the right balance between enjoying myself life or living like a cavewoman, I figured out the secret to creating a killer wardrobe within my financial limitations. 
Here are a few things that can be the salvation of every fashionista on a budget.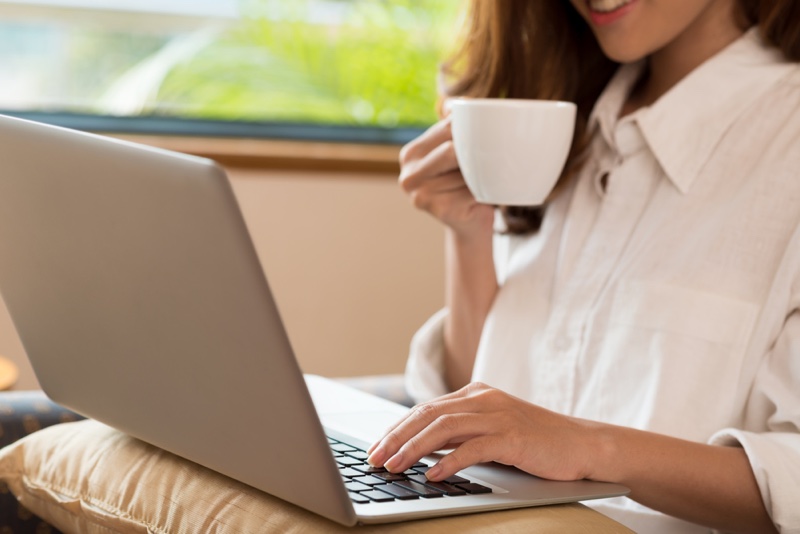 Use Coupons Today, Tomorrow, Every day
Coupons. Yes. Once upon a time, these little pieces of wonder came attached to newspapers (remember those things?) but now thanks to the internet, they are everywhere. Every online retailer offers discount codes and coupons to encourage visitors to make the final purchase. 
Although they are scattered throughout the web, some sites work with a singular purpose of gathering them at one place. Take Clothingric for example; it's a one-stop-shop for a wide variety of clothing coupons. Nowhere on the web would you find such a diverse range of coupons divided into numerous categories. One can find coupons for swimwear, women's clothing, jewelry, handbags, sportswear, and a slew of other fashionable items on this website. 
Using these coupons, you can get up to 50% discount on your favorite branded items. 
Don't Buy a Ton of Clothes At Once
Filling up your closet with dresses, you will only wear once is something you should avoid. It's irresponsible, unethical, and utterly foolish. Instead, take a more calculated approach to shopping. Create a mix of old and new by purchasing an item once a month. 
A simple way to go about it is to avoid walking into a retail store. You might go in there for a sundress and comeback with a bunch of garments you never intended to buy in the first place. Instead, join millions of others in ordering the clothes online — there even ways of eliminating the shipping cost if that's something that worries you.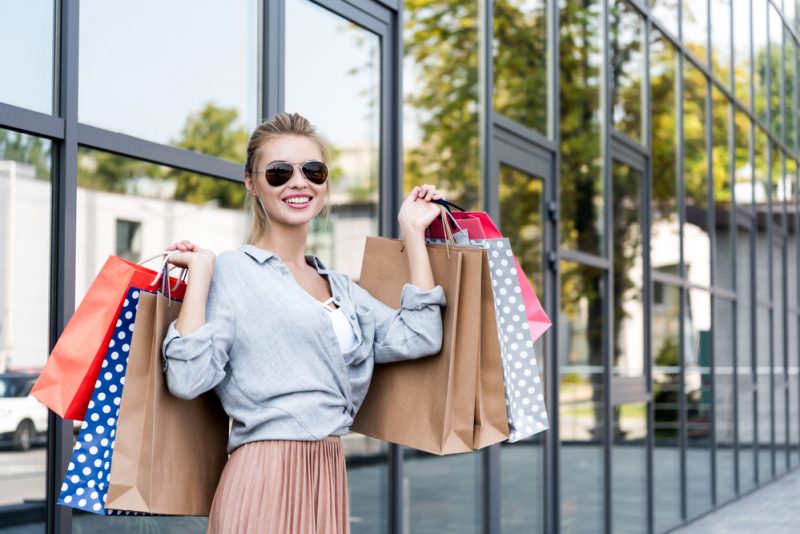 Don't Shy Away From Thrifting
Thrifting provides a fantastic way of upgrading a wardrobe with little time and money. Many thrift stores group items by color and type. This makes finding the right matches extremely easy. 
Now, I know many of us grew up considering thrifting a taboo. But luckily, the trends have shifted in favor of second-hand shopping in the last few years. Millennials are more than happy to buy previously owned items. This means that in the year 2019, thrifting is cool and hip. 
Dabble in Some Off-Season Shopping
Halloween is two months away. And although this will not help with this year's costume, it's a neat trick regardless. Once Halloween is over, stores will offer ridiculous discounts on items such as colored hair spray, makeup and so on. These are some of the things you can put away for the next year. 
But off-seasons shopping is not just restricted to a special occasion like Halloween, Thanksgiving, or Mother's Day. Whether it's shopping for Swimwear or riding boots, you can enjoy tremendous discount marked downs by picking up summer items in the winter. 
Since unsold seasonal items are taken off the store shelves, the best place to find them is on the online stores. You will be able to find discounted off-season clothes all year long on the internet.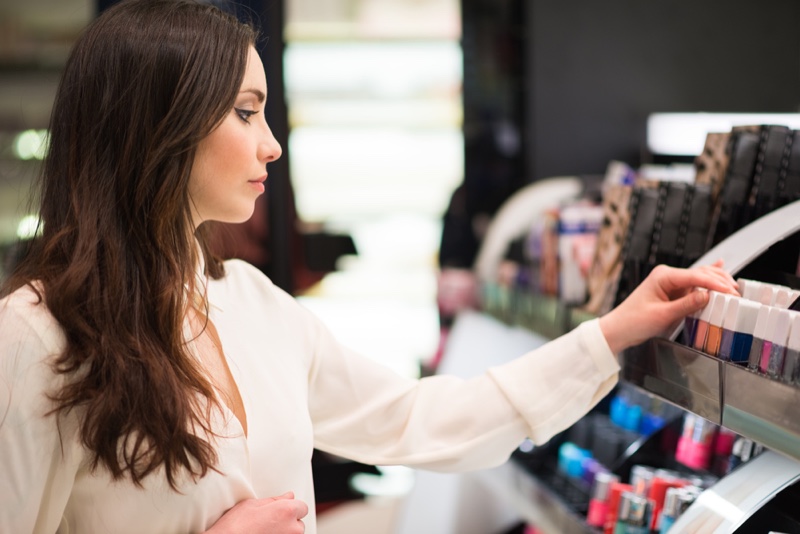 Think Outside the Box
Being fashionable on a budget means you will have to come up with new ways of saving cash. Getting the best deals on highly valuable items is the best way to go. Sometimes marketing or emotion may try to think a brand is calling out your name. But you will show some patience. 
If you're looking for a good pearl necklace or a handbag, you will not be able to find that in your usual affordable shops. So it's better to save up to buy high-quality essential or continue to look for gift cards or promo codes. 
Make a List of Things You Need
It's easy to buy something because it's in fashion. However, before making the final purchase, you need to ask yourself how well something will sit in your current wardrobe. One of my recommended tricks is making a mental note or noting in it your phone whenever you are struggling to put together an outfit. This is especially useful when you wish that you had sheer blue tights or a black cardigan. 
Many times you will find yourself at the store because you saw an advertisement for a cute summer collection or you're just seeking "the perfect dress" for your wedding reception. It won't occur to you that what little item would have helped in utilizing the stuff that's already in your closet. Whenever you find yourself needing something while impatiently going through your wardrobe, list it down and make it your shopping priority. 
Remember to be Patient
Slow down. Take a breath. Finding the perfect timeless piece at the right price will require a good amount of patience. Timeless dresses that last for seasons are not easy to find. If you are on a budget, it will take some time and research to find good things on discount or resale. Think of fashion as cooking; it takes some time to put together a good meal.
Sometimes it will be frustrating to exercise patience. But when you get things right, you will finally have a killer wardrobe that will have outfits for every occasion, and your bank account will say thank you.