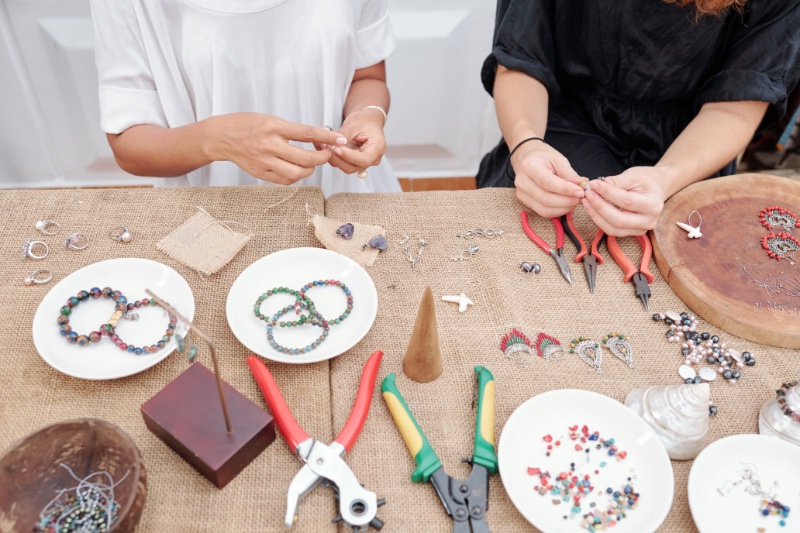 In recent times beaded earrings have become quite popular in the mainstream. You may have asked yourself how to make beaded earrings. Youtube has many videos showcasing these earrings, and now you want to give it a go.
You can now stop your search. This article is a tutorial, a guide on how to create these earrings on your own. So pull out your crafts box, and join us in discovering how to make beaded earrings.
Step 1: Materials
Before starting, gathering the materials, you will need to make these earrings is crucial. You will need to collect multiple items, namely:
Beads

Earring hooks

Wire cutters

Round nose pliers

Endpins
Once you have these materials, you can move on to the next steps in this tutorial.
Step 2: Place the Beads
Now that you have all your materials, you can add your beads to the endpins. Make sure you have many color options to create patterns of your choosing. Be creative and try out many different styles. You can use spacer beads if you want to help differentiate between the colors, but that is a choice for you to make.
Step 3: More Beads
As the step says, keep adding beads. Leave around a centimeter of space at the end so your beads have space to move about. If you can't seem to get the length right, you can use your wire cutters to shorten the endpin. Explore what you want to create and try to the best of your ability.
Step 4: Use Round Nose Pliers
Now it's time to create the spot for your earring hooks. Use your round nose pliers to turn the end of the headpin until your beads are secure and you have a place to attach your earring hook. Please leave a little gap at the end of the pin, do not entirely close it off yet.
Step 5: Making a Loop
Now it is time to form a clean loop. This will allow you to add a wire or post at the earring's end and attach the earring hook to the end. Use the round nose pliers to help mold the headpin into a loop.
There may be excess left over, which is preventing you from forming a loop. Suppose this is the case. Use wire cutters to cut the end off. Use eye protection, so the cut pin does not fly into your eyes. It's essential to be safe where you can be.
Step 6: Earring Hook
You can now attach your earring hook to the end of your creation and use your round-nose pliers to close the loop. You currently have one part of your earrings. Now you have to repeat the jewelry-making technique and make another one. After you do that, you will have one pair of beaded earrings.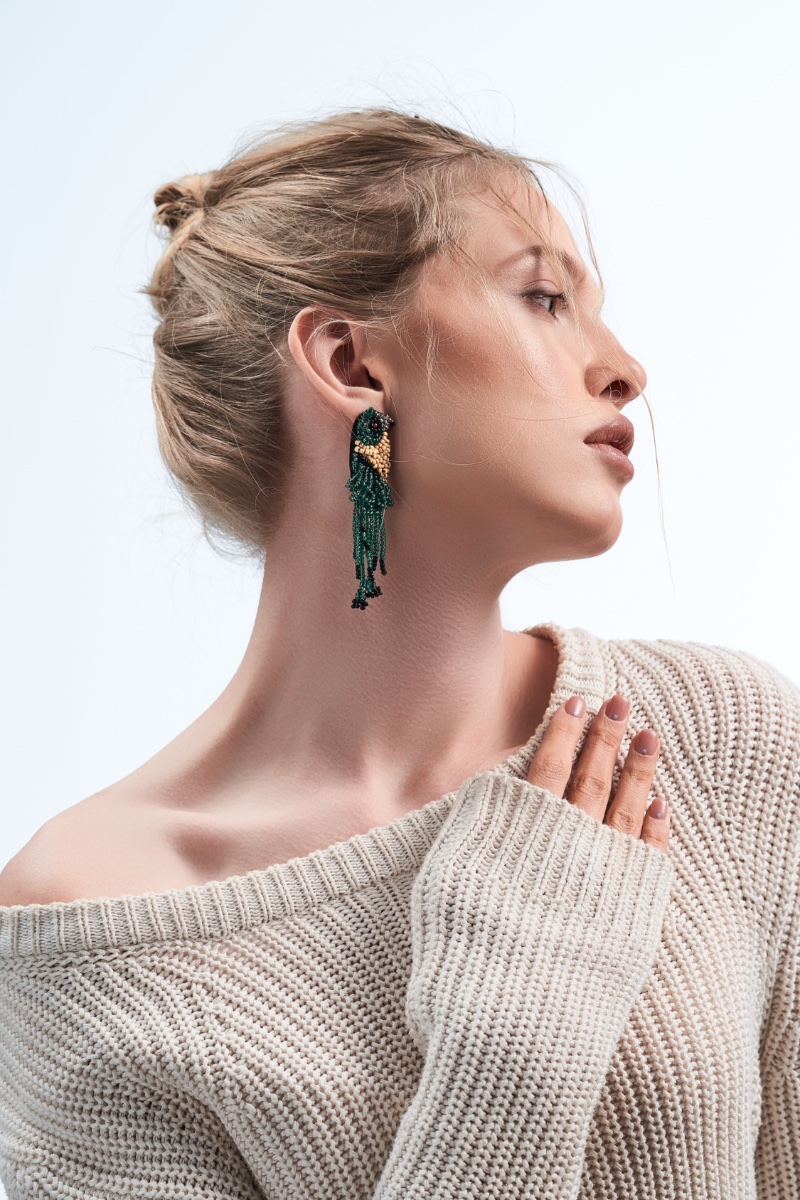 Customization
Now that you understand the basics of how to make beaded earrings, we can move on to discussing customization options. You can adopt many different styles in jewelry making, and now is the time to experiment further. So let us delve into more options on how to make beaded earrings.
Wire Wrapping
Once you practice with your pliers, you can use wire wrapping to up your jewelry-making game. This technique involves wrapping your beads or stones with intricate wire work. This makes the jewelry look even better and can bring out different aspects of the jewelry in question.
Do not forget to practice first because this is a complex technique. You can look up videos online or on youtube to master this wire wrapping technique first so that you can apply it to your work. It's a complex process, and there is no shame in taking help online.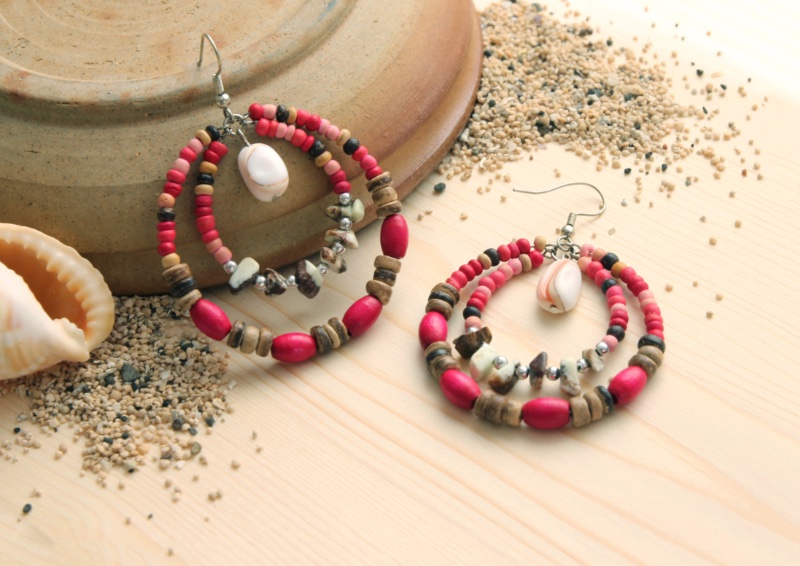 Hoop Earrings
A style that is always popular is hoop earrings. Their effectiveness in most situations is well known, and they are a fun way to craft your earrings. Creating a beautiful pair of beaded hoop earrings will be difficult and time-consuming, but if you stay patient and look up a relevant page or watch suitable videos, you, too, may be able to create these works of art.
Pendant
You could always attach a pendant to the end of your beaded earrings. This adds a measure of personalized content and flair, which you may not get with your regular creations. Sometimes a pendant can have sentimental value, and you want to wear it in a way that isn't too overt but is still noticeable. It is subtle yet cool by being hooked on it at the end.
Your earrings don't need to have sentimental value, though. You might think adding a pendant would look fantastic, which is an acceptable reason. The way you like your personalized content is up to you, and there is no right or wrong way. Try your best and express yourself.
Conclusion
Given the many different ways you can make beaded earrings, you may want some inspiration. Websites such as Cheyanne Symone have pieces that can be looked at for inspiration.
The most important thing is to put in the time, practice, and make what you want. Jewelry is at its best when it means something to you and is not made to try to please others. They should be an extension of who you are or something you find cool.
Youtube is beneficial in learning new techniques and a way to enhance the skills you understand further. Keep trying your hand, and keep practicing this craft. Stay safe as you make your earrings, and keep your eyes and fingers safe.