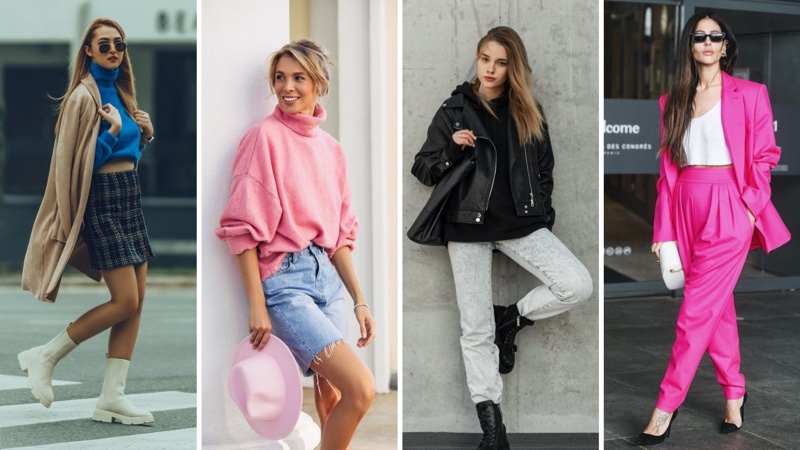 The 80s was a decade defined by its bold and eclectic fashion choices. But if you want to learn how to dress like the 80s with normal clothes, it can take some practice. So whether you are going to a theme party or just want to switch up your look, there are plenty of options.
With a few simple tips and tricks, you can dress in retro-inspired fashion using the clothes you already have in your wardrobe. Our guide will show you how to recreate the vibrant and unique styles of the decade with your everyday clothes.
How to Dress Like the 80s with Normal Clothes
Embrace Bright Colors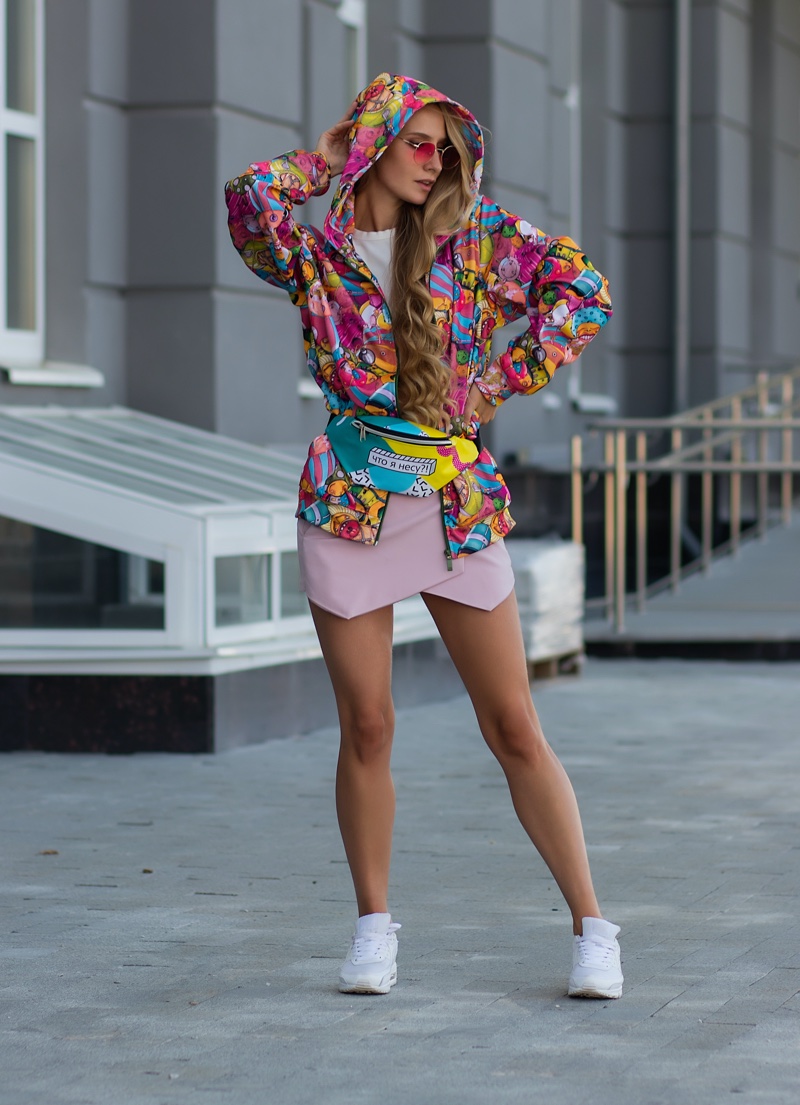 The 80s were all about vibrant and bold colors. To capture the essence of this decade in fashion, embrace bright hues such as neon pink, electric blue, and sunny yellow.
Incorporate these colors into your outfits through statement pieces like a colorful blazer or a pair of neon sneakers. Feel free to mix and match different shades for an eye-catching look that screams 80s.
To modernize the bold neon palette of the era, consider integrating a touch of vibrant color through accessories or trim rather than an entire outfit. This way, you capture the decade without being too over the top.
Play with Silhouettes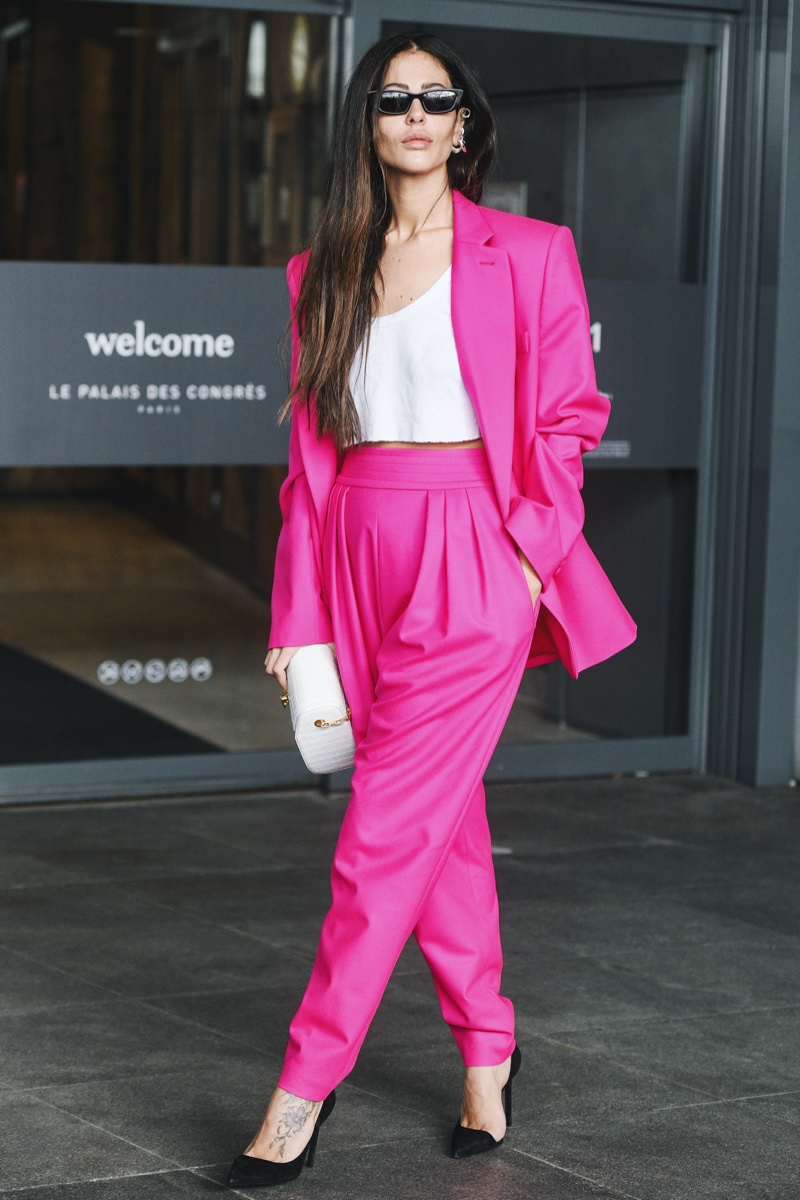 One of the defining features of the 80s was the exaggerated silhouettes. Embrace the power shoulders trend by wearing blazers or jackets with shoulder pads.
This will instantly give your outfit a vintage-inspired look. Additionally, experiment with voluminous pieces like oversized sweaters or wide-leg pants to add a touch of retro flair to your ensemble.
Layer with Denim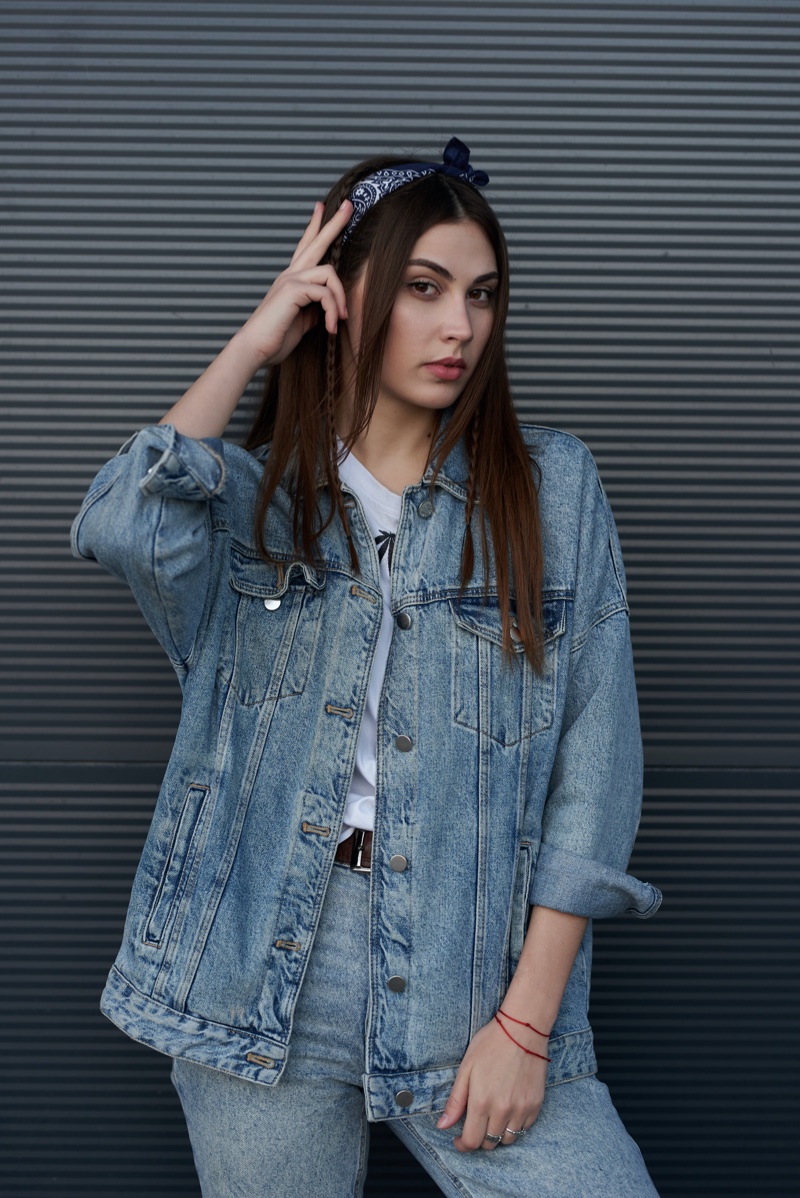 Denim was a staple of 80s fashion, and it's a versatile piece you likely already have in your wardrobe. Create a retro-inspired look by layering different denim pieces together.
Pair a denim jacket with high-waisted jeans or a denim skirt with a chambray shirt. Remember to mix different washes and textures for a truly retro vibe. Ripped jeans and acid-wash denim are also your friends.
Accessorize with Bold Jewelry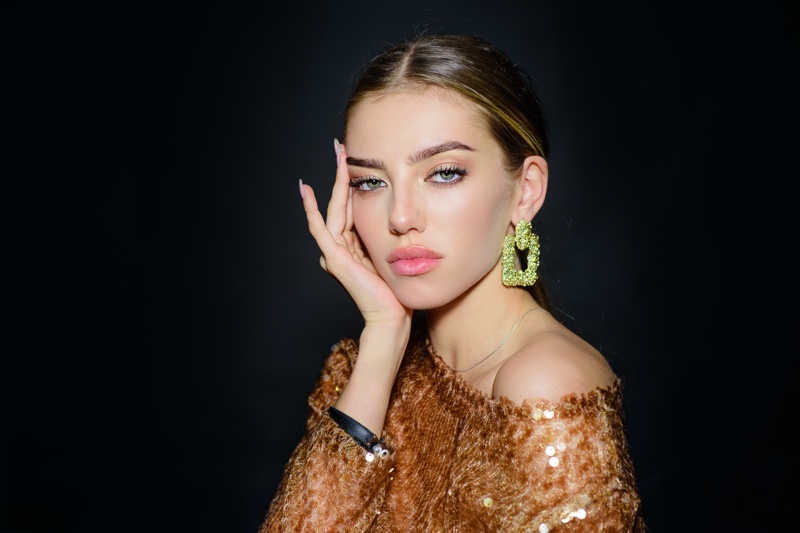 No 80s outfit is complete without some statement jewelry. Channel the excess of the decade by wearing oversized earrings, chunky necklaces, and bold bangles.
These accessories will add a touch of glamour and drama to your everyday clothes, instantly transforming them into a retro-inspired ensemble.
Rock the High-Waisted Trend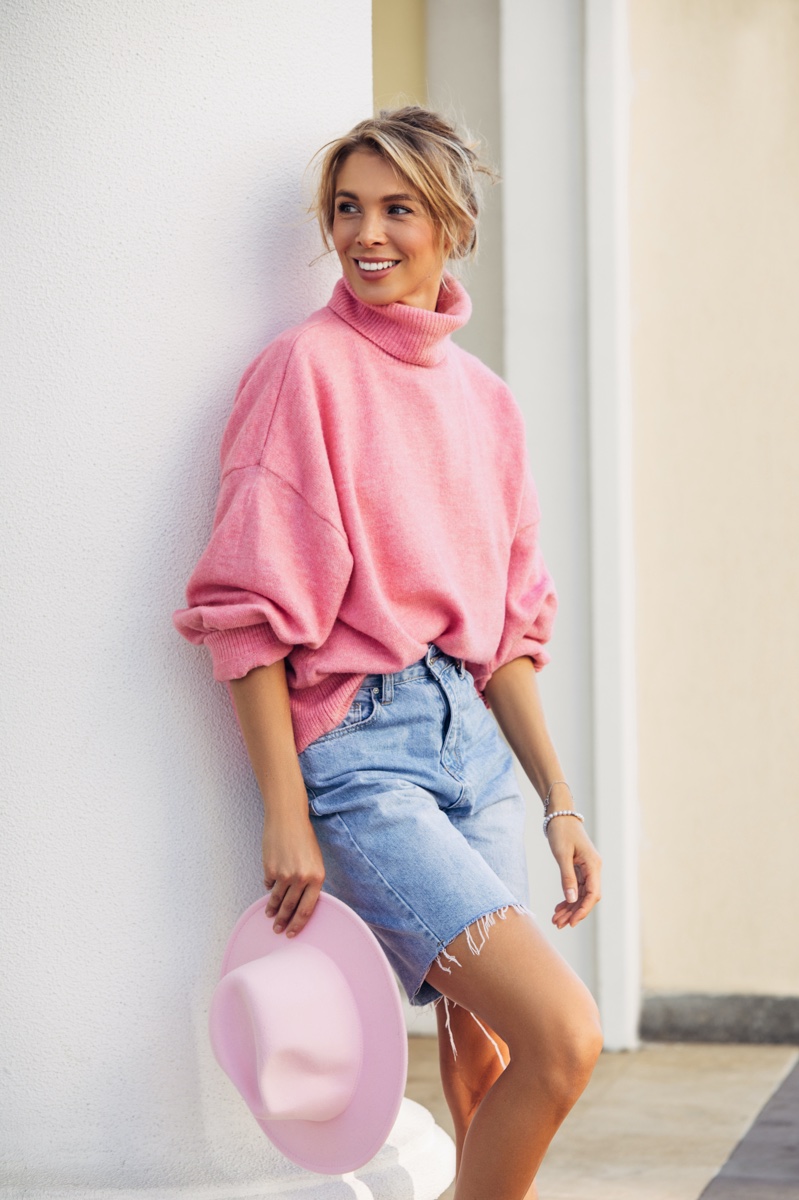 High-waisted bottoms were a defining feature of the decade. Luckily, we have seen a resurgence in high-waisted silhouettes with mom jeans. Swap out your low-rise jeans for a pair of high-waisted pants or skirts to instantly achieve an 80s look.
Pair them with a tucked-in blouse or a cropped top to accentuate your waist and create a flattering silhouette.
Incorporate 80s Prints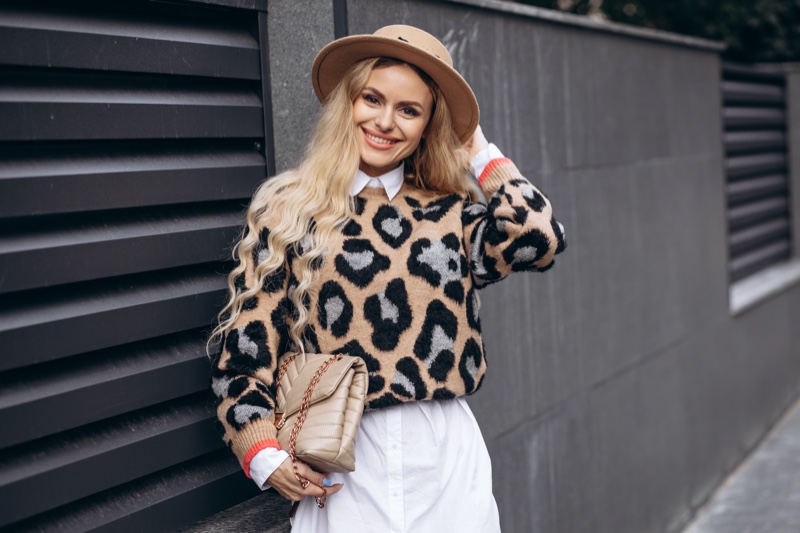 Prints played a significant role in the decade of excess, and there are several iconic patterns to choose from. Embrace the neon trend with a bold animal print, or go for a graphic geometric pattern for a more abstract look.
Houndstooth and polka dots also stand out. Incorporate these prints into your outfits through tops, dresses, or accessories for an authentic feel.
Experiment with Off-the-Shoulder Tops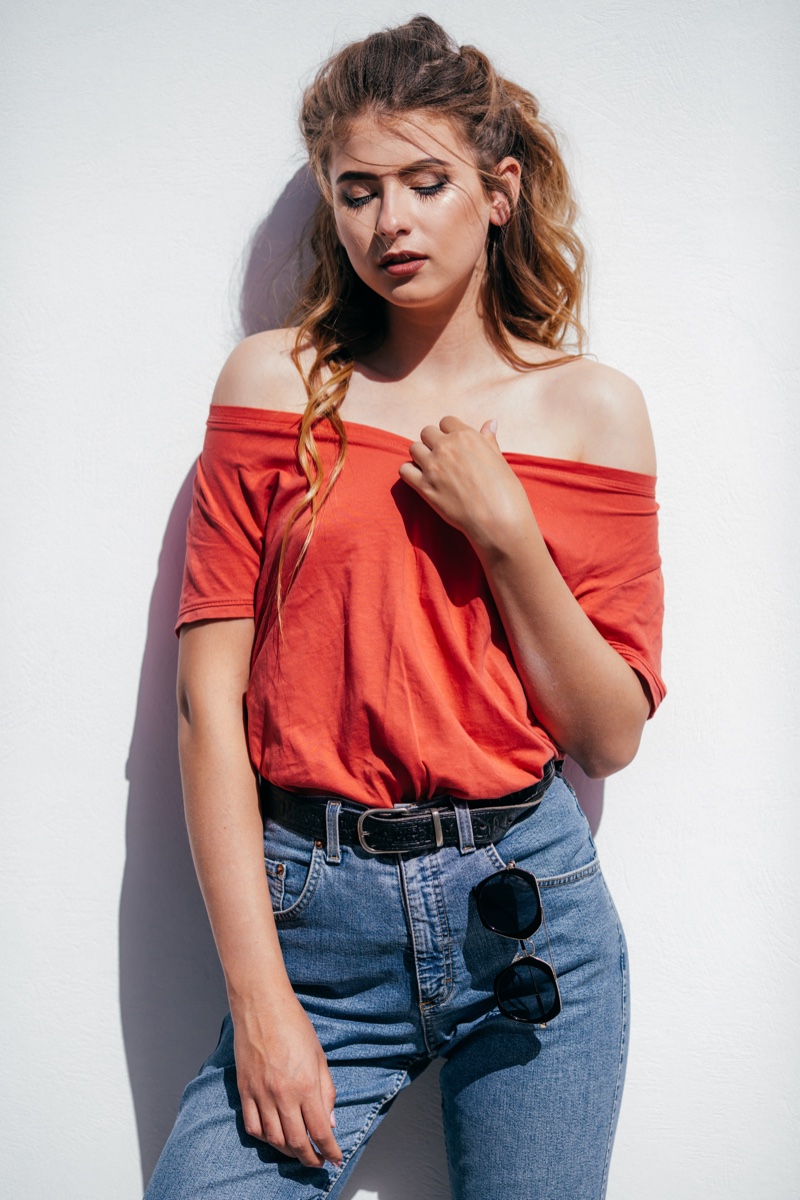 Off-the-shoulder tops stood out during the era, and they continue to be a stylish option today. Show off your shoulders and create a feminine and flirty look by pairing an off-the-shoulder top with high-waisted jeans or a skirt. This combination will give you an instant retro vibe while remaining effortlessly chic.
Layer with Fishnet Tights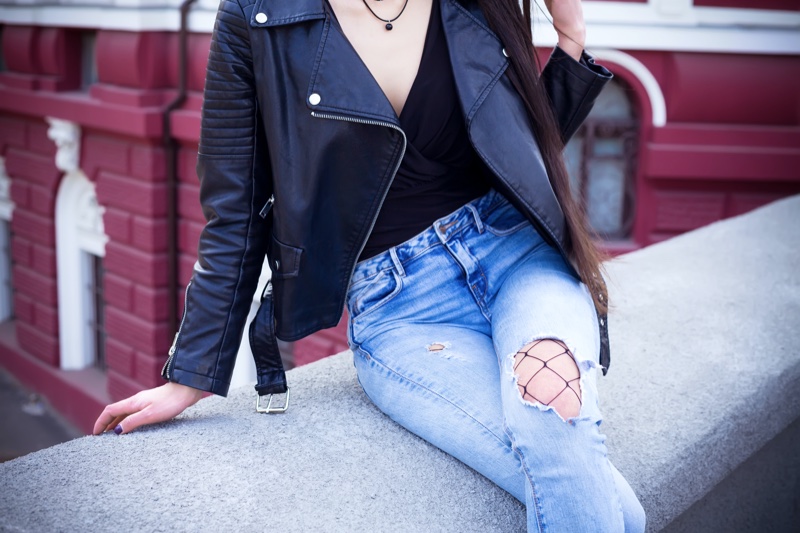 Fishnet tights were a staple accessory in 80s fashion, and they can add a touch of edginess to any outfit. Layer them under ripped jeans or pair them with a skirt for a punk-inspired look. This simple addition will instantly elevate your outfit and give it an authentic retro feel.
Channel Sporty Vibes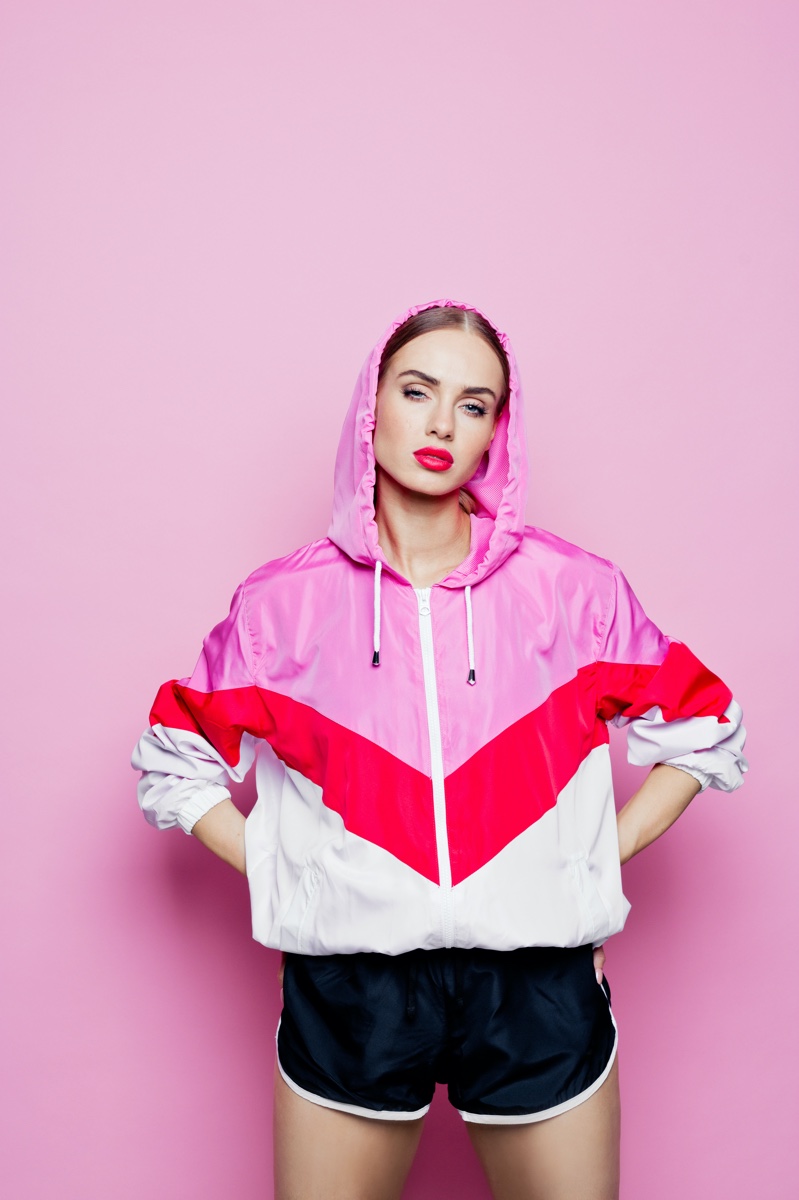 The 80s saw sportswear stride out of the gym and onto the streets. Pair sleek joggers or a fitted hoodie with a retro windbreaker or iconic sneakers to channel an athletic vibe.
To add a nostalgic touch, you can opt for vintage-inspired colors, like a teal stripe on your joggers. Finish the look with a visor or a snapback hat, perhaps.
Finish with Statement Shoes & Socks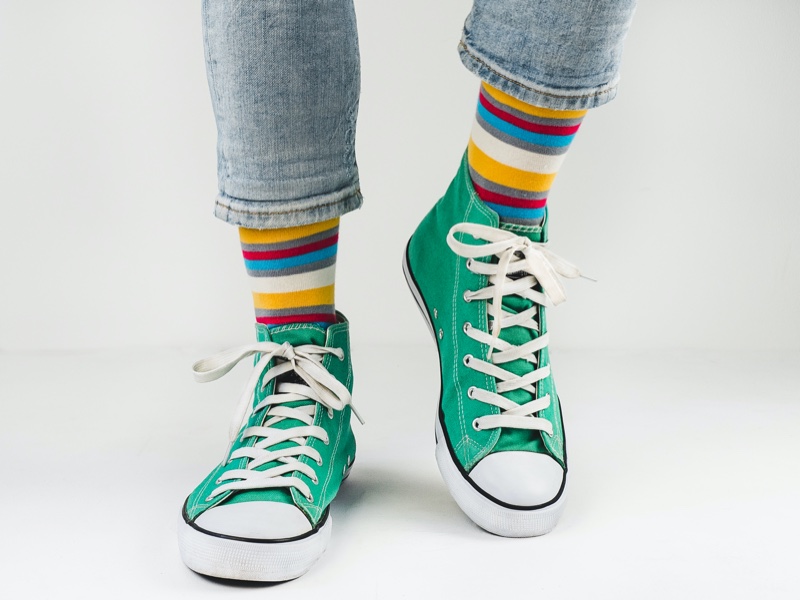 Complete your 80s-inspired look with a pair of statement shoes. Opt for bright-colored sneakers, chunky boots, or bold heels to add a pop of color and personality to your outfit.
Let your shoes be your ensemble's focal point and embrace retro fashion's playful and daring spirit. You can also rock brightly colored socks to complete the aesthetic.
Bring it with Leather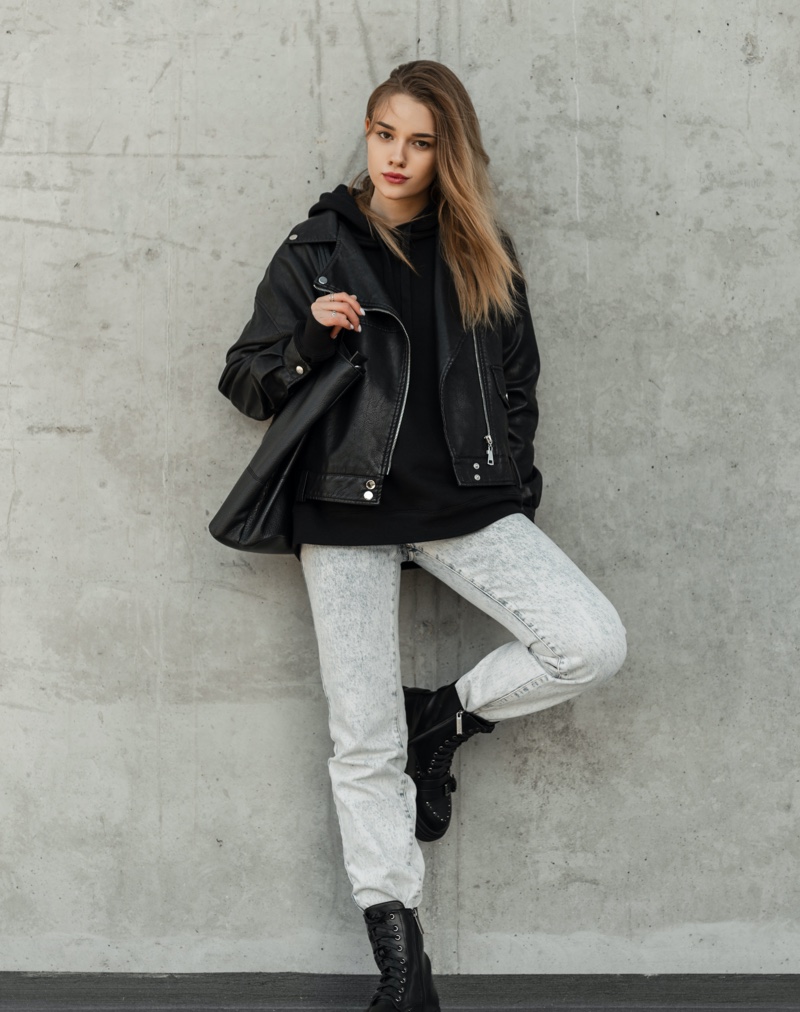 Leather was the epitome of 80s cool, a versatile texture that added instant edge. Look for some leather items in your closet to get the look. For instance, a modern leather jacket nods to the past when worn over a vibrant graphic tee or a neon tank top.
You can even rock a leather mini-skirt with a denim jacket and t-shirt for that retro look.
Rock Oversized Sunglasses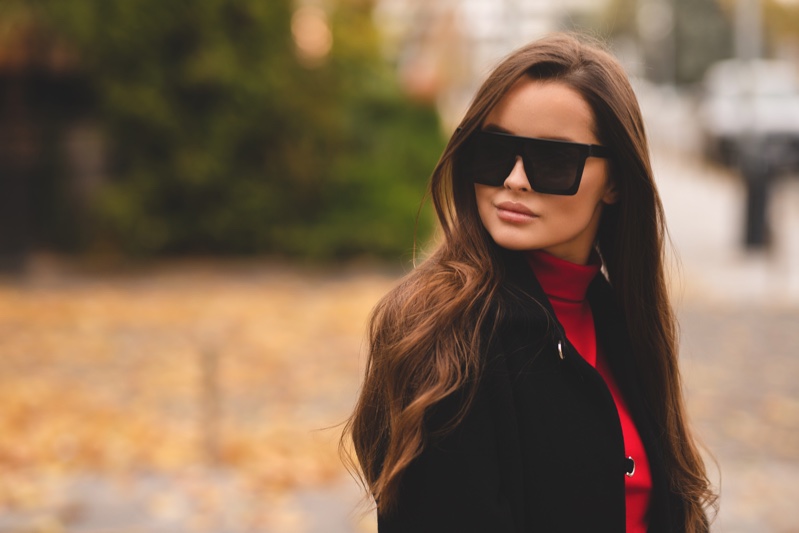 Oversized sunglasses were a must-have element in a decade where excess reigned supreme. You can find '80s sunglasses anywhere and everywhere. Think of Wayfarer styles from Ray-Ban or an aviator silhouette. And if you sport mirrored sunglasses in a bold color, it can take your look to the next level.
Bold Beauty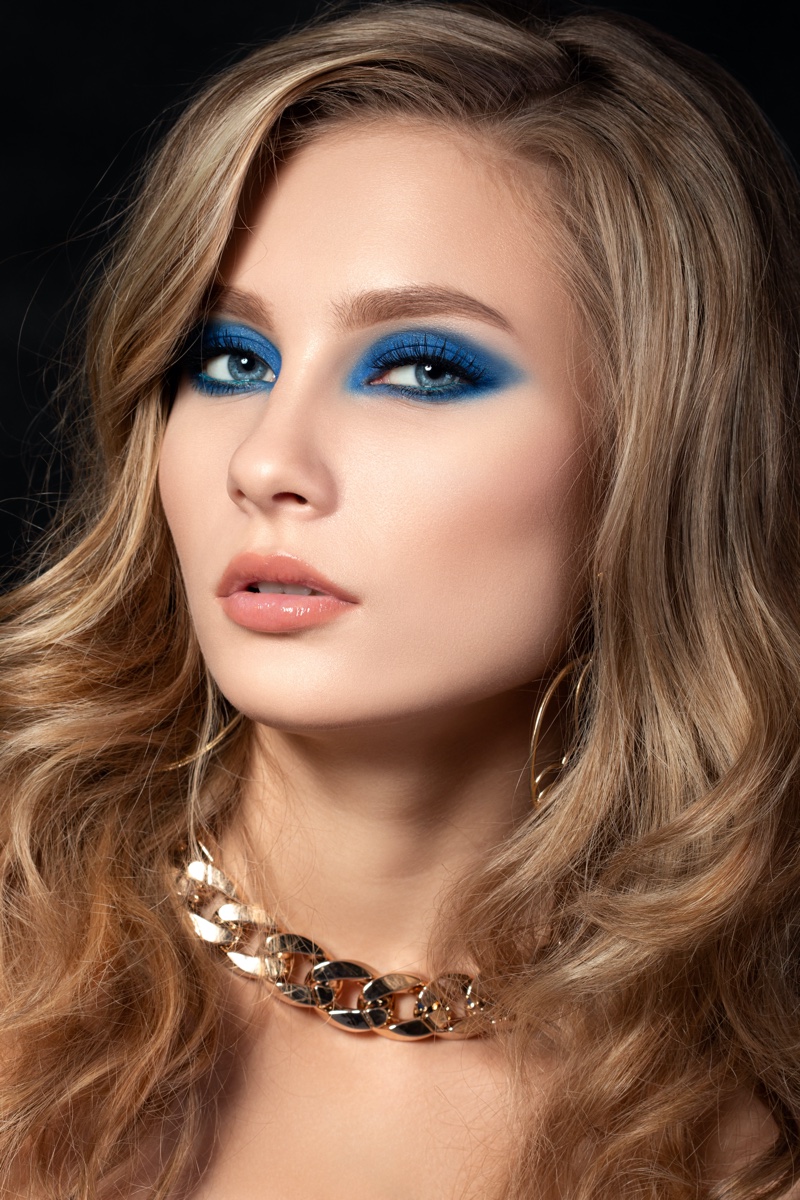 Want to take on 80s makeup and hair? Consider sweeping a subtle blue eyeshadow across the lids, capturing the era's love for bold colors. As for blush, a slight dusting on the cheekbones can bring some drama. When it comes to hair, the key is volume. Tease the roots slightly or create loose waves for maximum impact. A side ponytail is also so retro.
Add Belts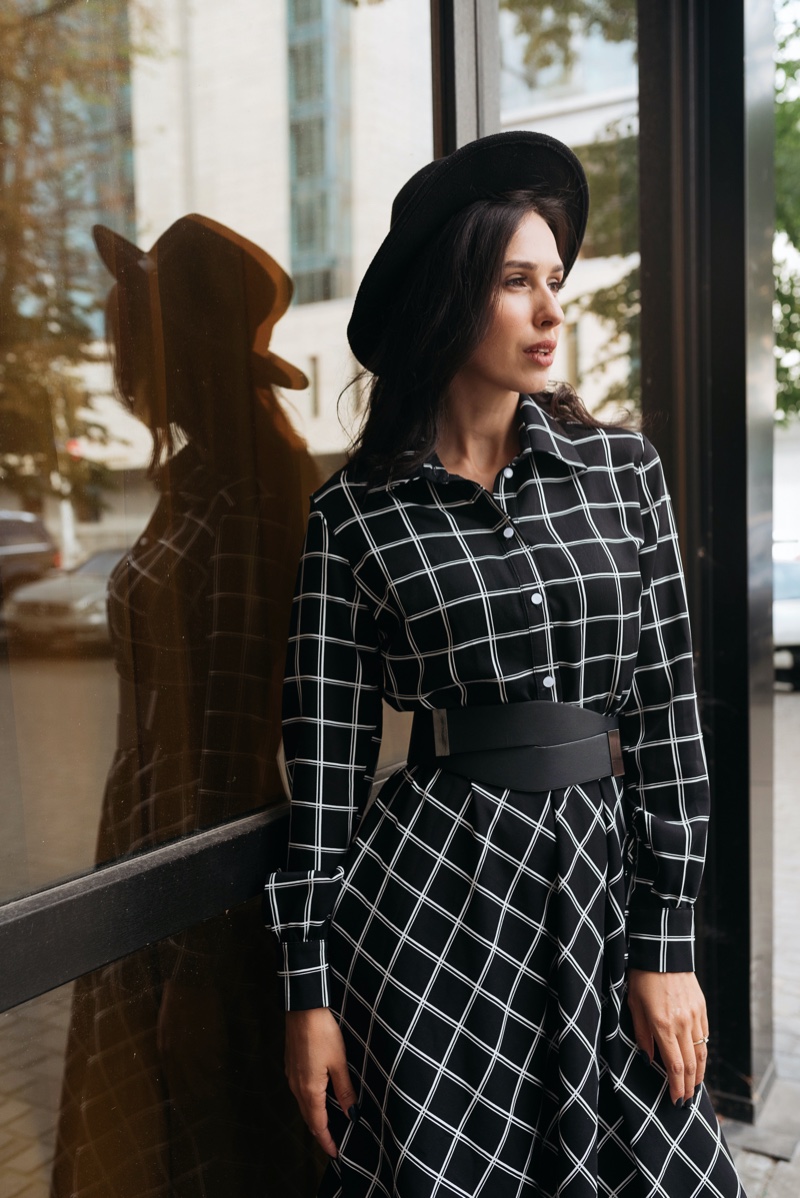 Belts are more than just functional. They can easily add that vintage vibe to today's outfits. Using a wide belt to cinch in an oversized shirt or dress gives you a flattering shape and brings a throwback vibe.
It's like mixing the best of both worlds: the bold style of the '80s and the comfort of today's relaxed fits. A skinny belt with high-waisted jeans works well if you're going for a subtler look.
Have Fun and Be Bold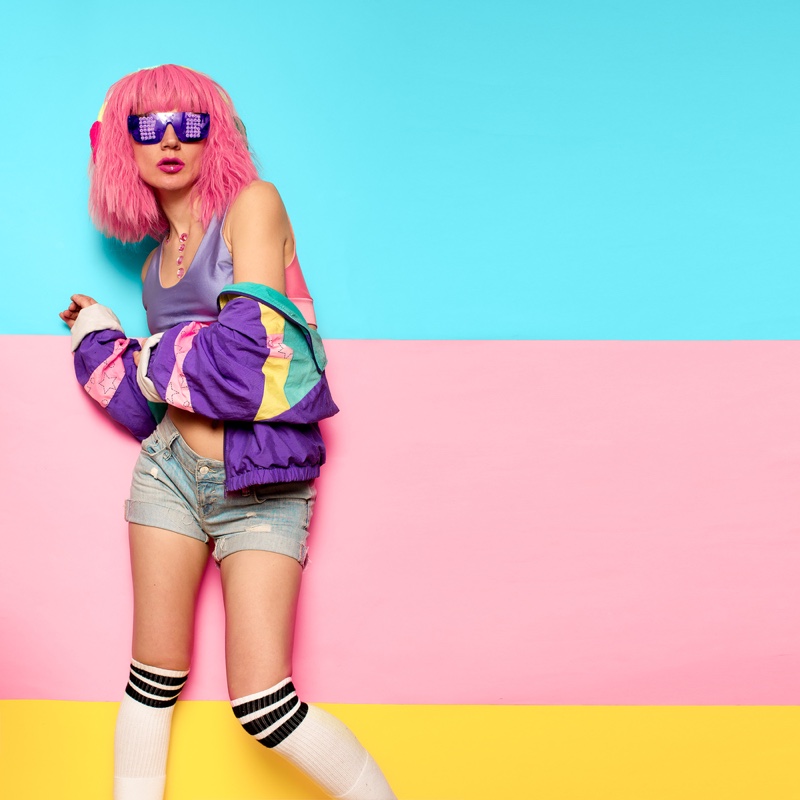 The most important aspect of finding out how to dress like the 80s with normal clothes is having fun. Don't be afraid to take risks and experiment with different styles, colors, and accessories. The decade was all about self-expression and embracing individuality, so let your personality shine through your outfit choices.