1980s Fashion & Style
1980s fashion takes the spotlight on this page. In the recent years, the decade has made a major resurgence as far as trends goes. You will find standouts from the 80s including shoulder pads, puffed sleeves, bold colors and distressed denim. The decade embraced power dressing as women began to enter to workforce. Athletic fashion was all the rage during the 1980s, starting the beginnings for street style. Leggings, headbands and unitards were popular. Preppy style embraced sweaters, polo shirts and knee length skirts. In contrast, New Wave fashion showcased androgynous fashions with vibrant colors. Other popular fashions of the decade included parachute or harem pants, tropical prints and leather jackets or pants.
1980s Fashion for Women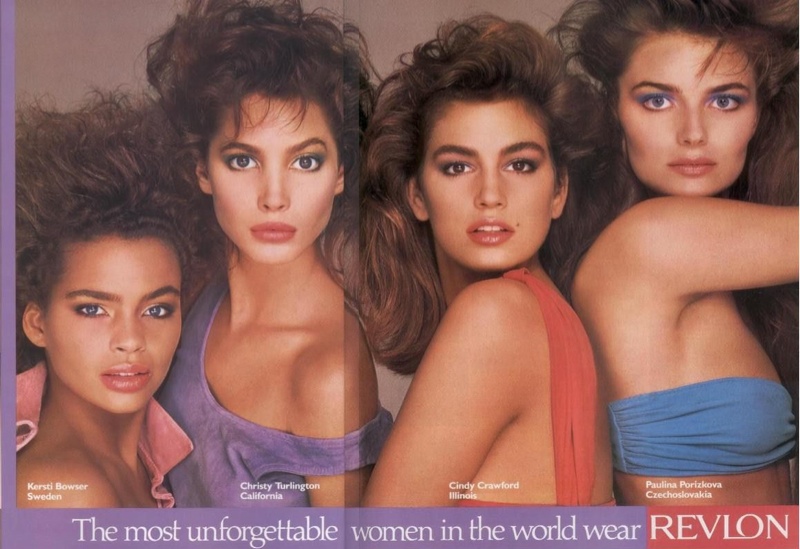 We also feature movie and television fashion. Shows like 'Dynasty', 'Golden Girls' and a 'Different World' served major fashion moments. Additionally, movies such as 'Pretty in Pink', 'The Breakfast Club' and 'Dirty Dancing' also highlighted 80s style. Style icons of the time included Janet Jackson, Madonna and Annie Lennox.
Additionally, the trends do not just end with clothing. Beauty including hair and makeup can also inspire an 80's look. Vibrant red lip color, neon-hued eyeshadow and kohl-lined eyes stand out from the decade. When it comes to hair, teased coifs and permed curls were signature looks of the decade. Discover 1980s fashion made modern with recent editorials, lookbooks and campaigns below.