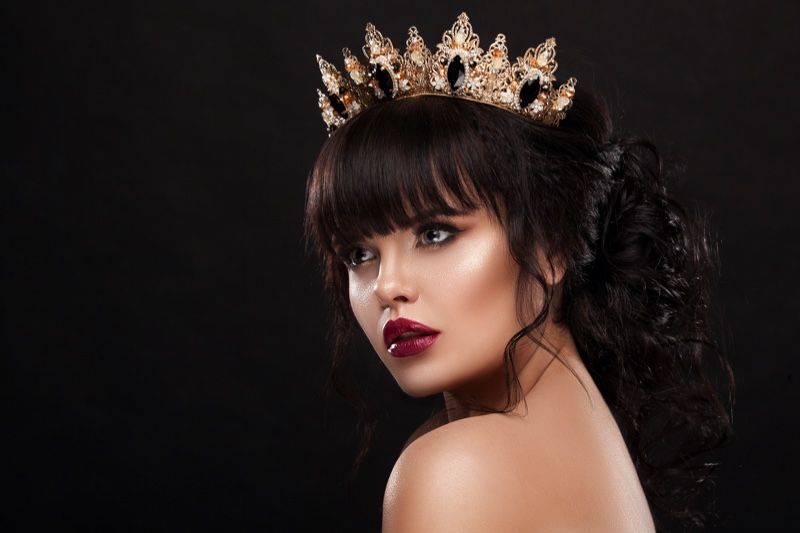 Halloween is a mystical night where the allure of Halloween jewelry beckons alongside other dark and delightful enigmas. The boundaries between the ethereal and the mundane blur, and the line between fright and delight becomes thin.
As the eerie atmosphere engulfs us, a desire arises to curate a stylish and spooky Halloween ensemble perfectly. But while costumes capture the eyes, the shimmering details of jewelry cast truly enchanting spells.
Dive into a treasure trove of Halloween jewelry pieces, and explore ways to style them for a night of glamorous mirages.
Halloween Jewelry Ideas
Choker Necklaces: Gothic Revisited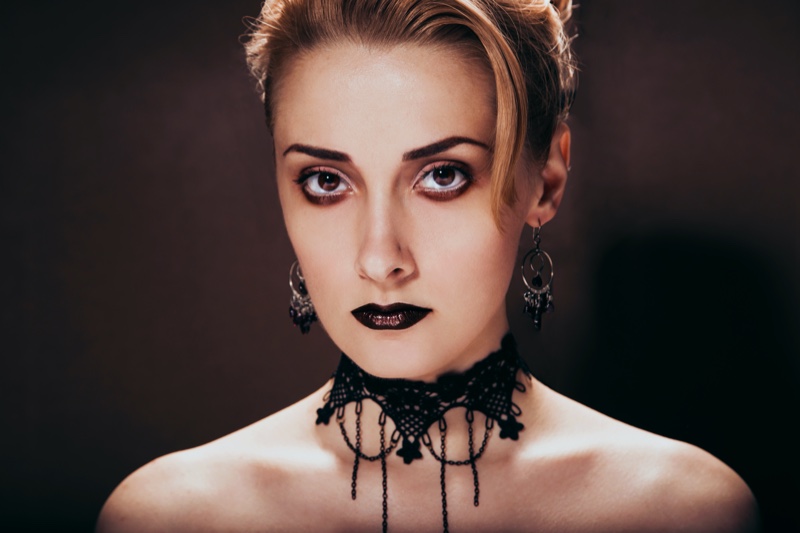 Choker necklaces exude a certain dark romanticism. Their snug embrace around the neck makes them a perfect Halloween accessory. A lace or leather choker paired with a black off-shoulder dress captures the essence of gothic allure. Add a dark red or plum lip, and let your hair cascade in loose waves to finish the mesmerizing look.
Crowns: A Sparkling Touch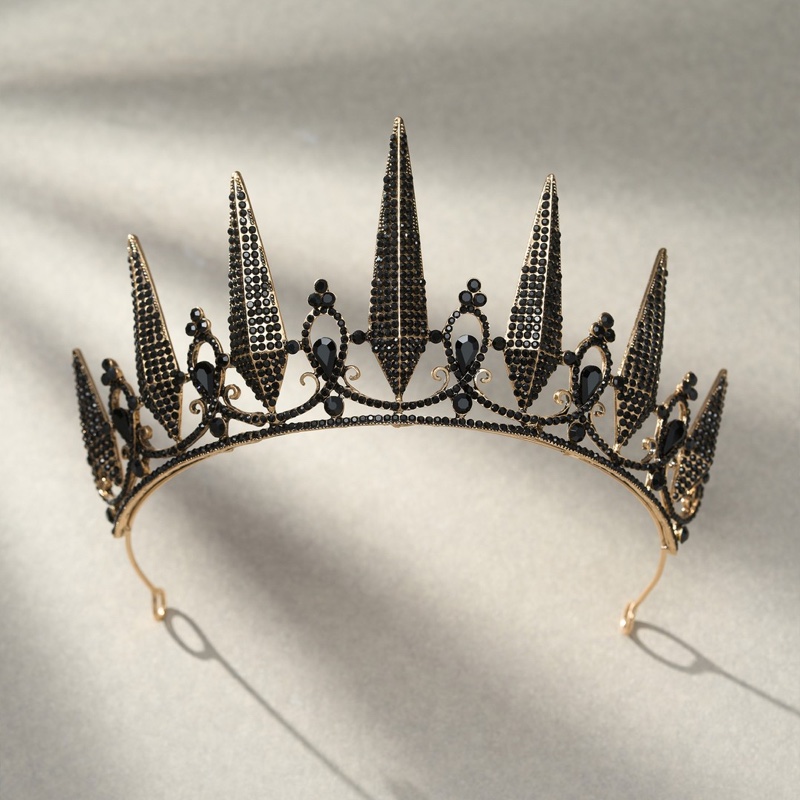 Imagine being a queen straight out of a dark fairytale or perhaps a powerful witch ruling a moonlit night. Queen crowns are the reigning glory that can instantly elevate your aura.
Adorned with deep-hued gems that capture the magic of the night, these crowns, whether dainty or grand, can be paired with velvet gowns or witchy robes. Add dark eyeliner and a bold lips, and you're the enchantress of the evening.
Spider Necklaces: Webbed Wonders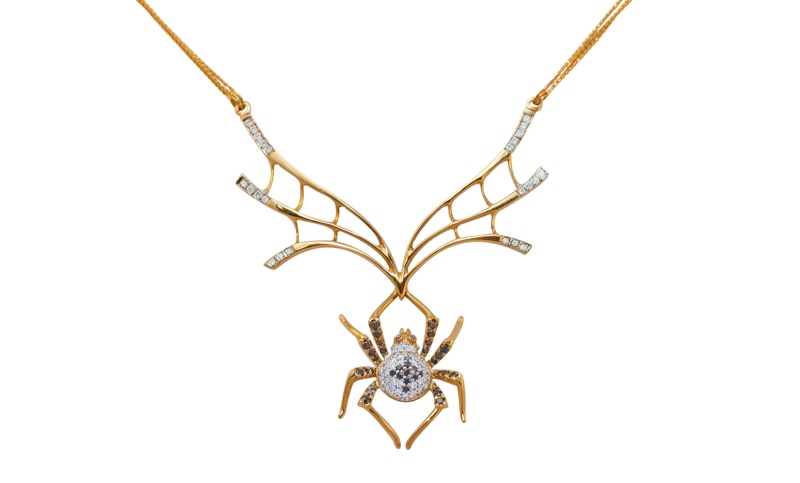 There's no symbol more associated with Halloween than the cunning spider. Dangling from a delicate chain, the glinting eyes of a spider pendant catch attention as it rests against the collarbone.
Pair this necklace with a simplistic black dress or a lace top, making the spider the focal accessory. An updo or braided hairstyle would allow the necklace to shine in all its eerie glory.
Vintage-Inspired Rings: Eerie Elegance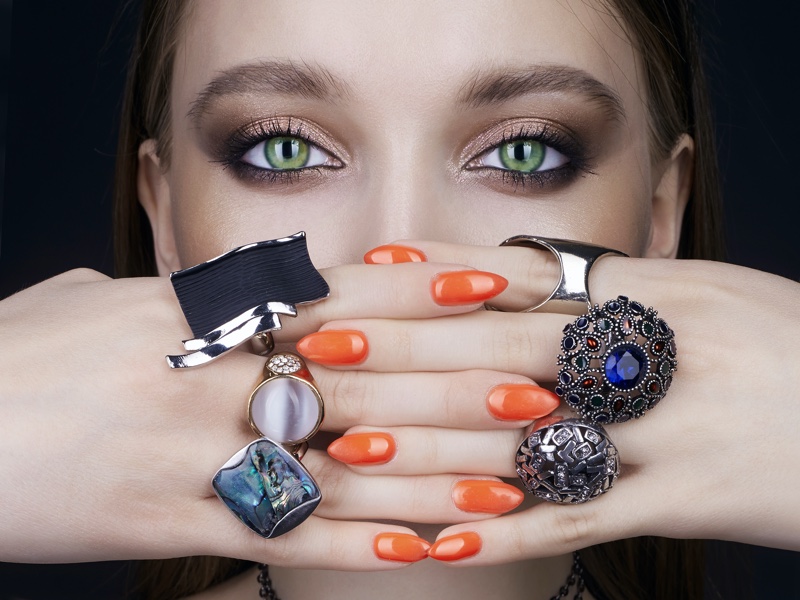 Rings with a vintage touch, perhaps resembling something passed down from a mysterious great-aunt, hold tales of old. Think ornate bands with stones that seem to hide secrets within their depths.
Wearing these rings adds layers of intrigue to your costume. Pair them with a vintage dress or a corseted top, and let your fingers do the talking, especially when holding a crystal ball or sipping a dark brew.
Moon Earrings: Midnight Mystique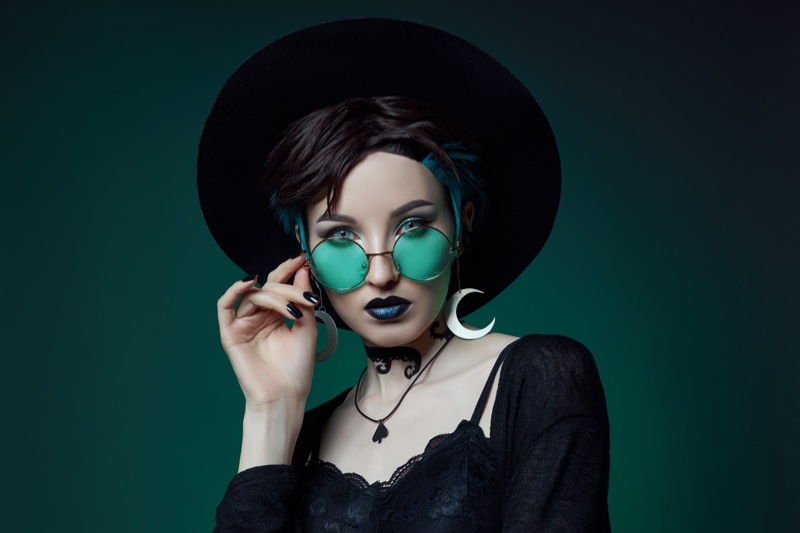 The ethereal beauty of the moon has long been a favorite motif for jewelry. Whether dangling or studs, Crescent moon earrings whisper tales of night's enigma. These would pair flawlessly with silvery or shimmery attire. Perhaps a dress resembling the night sky or a flowing silvery cape. Loose curls or a half-moon hairdo could enhance the celestial feel.
Brooches: Darkly Delicate Pins
Brooches are a nod to classic elegance. A spooky bat or a mystical emblem pinned neatly onto a cape, blazer, or at the neck of a blouse can make a sophisticated statement. This piece adds a dash of vintage class to modern costumes, bridging the past and present most stylishly.
Skull Necklace: Grim Glamour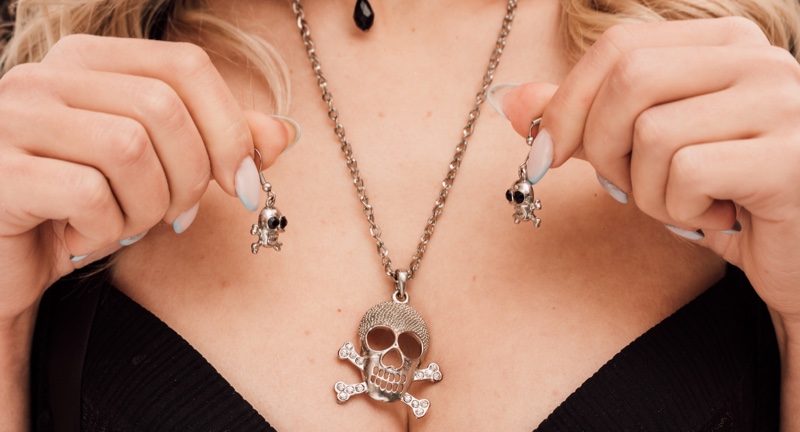 The skull, symbolizing the fleeting nature of life, stands as a Halloween staple. A skull necklace, especially one with gleaming gem eyes, exudes a captivating allure. It bridges the gap between life and mortality, perfectly complemented by leather, lace, or even satiny fabrics. Accentuate with smokey eyes and a bold, dark lip to round off the ensemble.
More Inspiration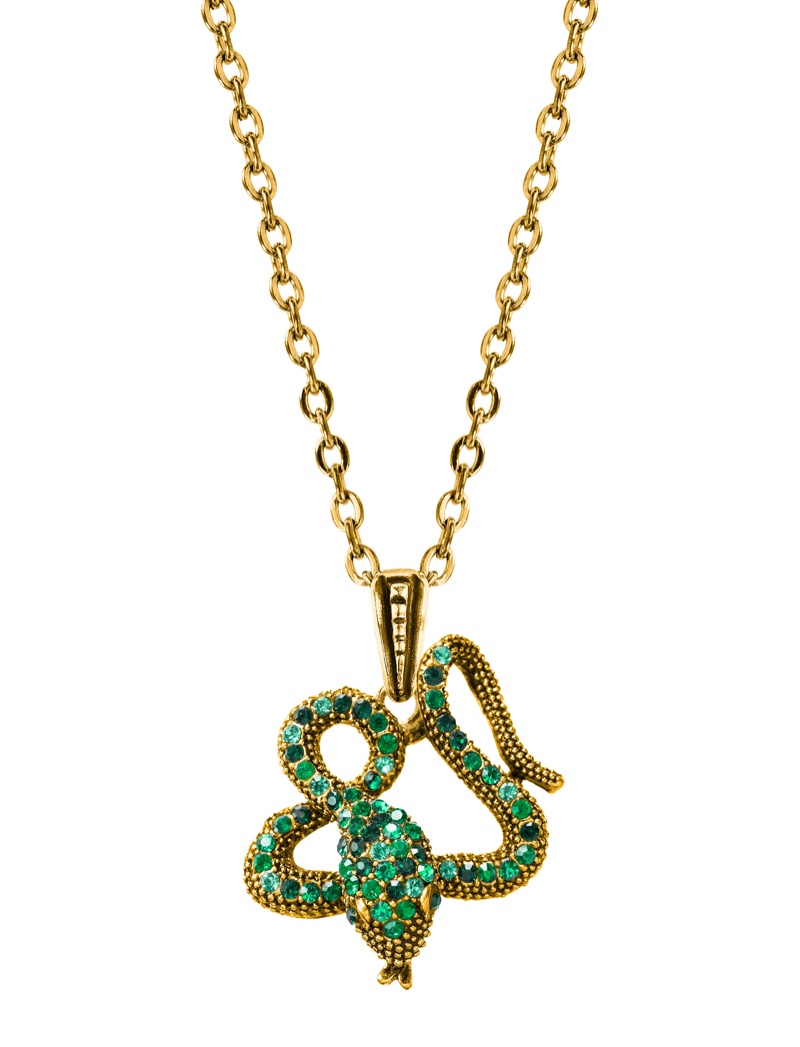 Building on our earlier collection of Halloween jewelry, here are even more delightful pieces to complement your Halloween ensemble. These additions seamlessly merge whimsy with elegance, ensuring every outfit shines with a hint of festive charm.
Daring Pendants: Vintage-inspired pendants featuring mysterious portraits or eerie silhouettes, perfect for gothic gowns and darkly romantic looks.
Batty Bracelets: Delicate chains with bat charms gliding around your wrist as if in flight, pairing well with velvet or lace ensembles.
Raven Rings: In homage to Poe's iconic bird, these dark gems perch elegantly on fingers, best suited for literary lovers and spellbinding sorceresses.
Ghostly Ear Crawlers: These eerily elegant earrings seem to float up the ear, capturing the silent glide of phantoms in the night.
Potion Bottle Pendants: Tiny glass bottles filled with glittery concoctions or faux herbs, letting you wear your witchy brew close to your heart.
Coffin Lockets: Hold secret photos or notes within, a reminder of a love that transcends even the end.
Enchanted Anklets: Foot jewelry featuring symbols like cats, moons, or stars, making every step feel charmed.
Serpent Studs: Channeling the allure of Medusa, these earrings add a touch of deadly beauty.
Crystal Ball Charms: Predict a night of fashion-forwardness with orbs signifying mystical sight.
Final Words
The spooky night isn't just about the broad strokes of costumes but is equally about the nuanced choices of Halloween jewelry. The right piece of jewelry can transform your look from ordinary to extraordinary, taking you on a journey from the realm of the living to the world of fantasies.
As you prepare for the mysterious festivities, let your jewelry choices reflect Halloween's deep and mystic vibes, blending fashion and folklore seamlessly. After all, it's the time to be in the story and wear it too.