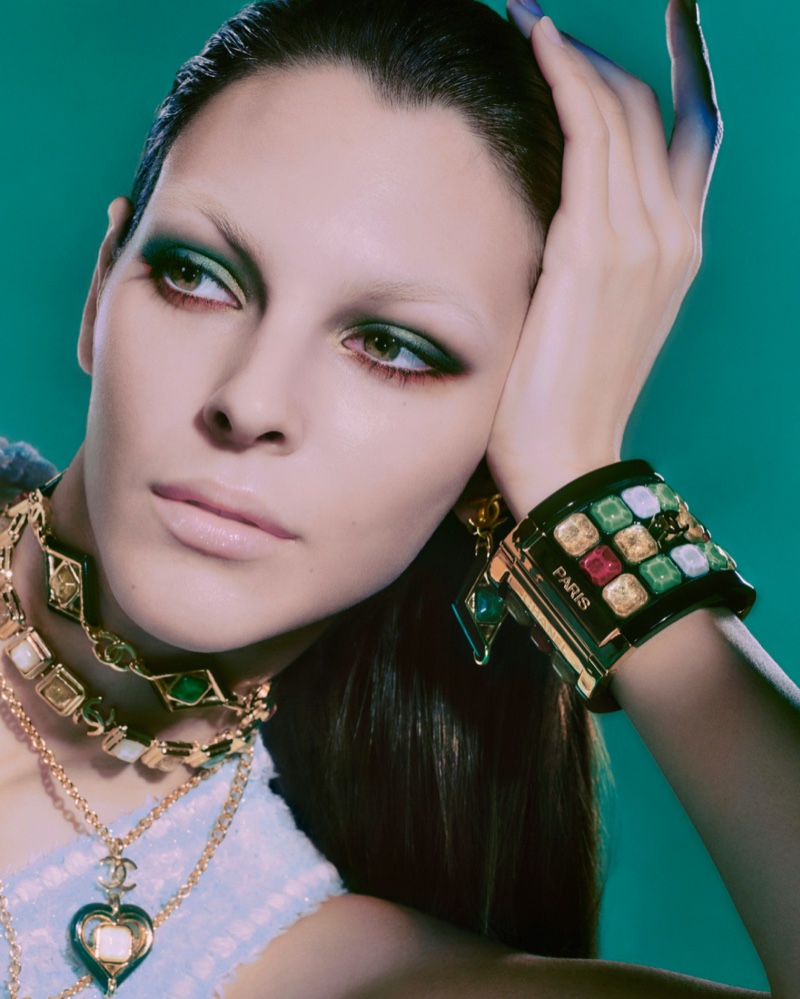 Chanel has unveiled an intriguing new eyeshadow collection, Les 4 Ombres Byzance, drawing inspiration from the rich history of Byzantine jewelry and the founder Gabrielle Chanel's archival pieces.
The Chanel Les 4 Ombres Byzance collection embodies the luxurious aesthetics of a bygone era, reminiscent of the dazzling 1920s makeup looks. Captured by photographer Elizaveta Porodina, Chanel Beauty muse Vittoria Ceretti graces the campaign.
Chanel Les 4 Ombres Byzance Eyeshadow 2023 Collection
She is adorned with chunky jewelry pieces styled by Georgia Pendlebury that echo the mesmerizing jewel tones found in the eyeshadow palettes. The makeup for the shoot was crafted by Cécile Paravina, who employed rich shades to create captivating eye looks that resonate with the theme.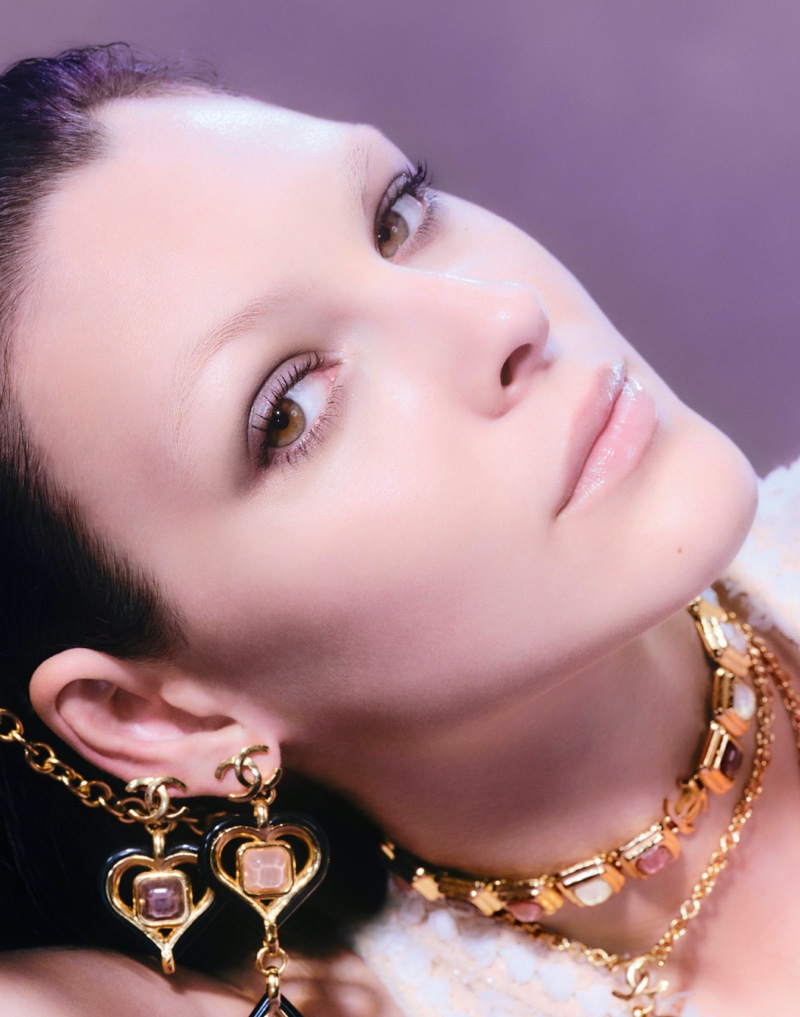 Chanel's Les 4 Ombres Byzance collection adds to their growing lineup of beauty offerings. Among other recent additions, the Les Beiges Summer To-Go Makeup collection and the Delices Pastel De Chanel collection also feature Vittoria as the face of the products.
Meanwhile, hairstylist Pierre Saint Sever fashioned a slicked-back hairstyle for Vittoria, complementing the dramatic and luxurious theme.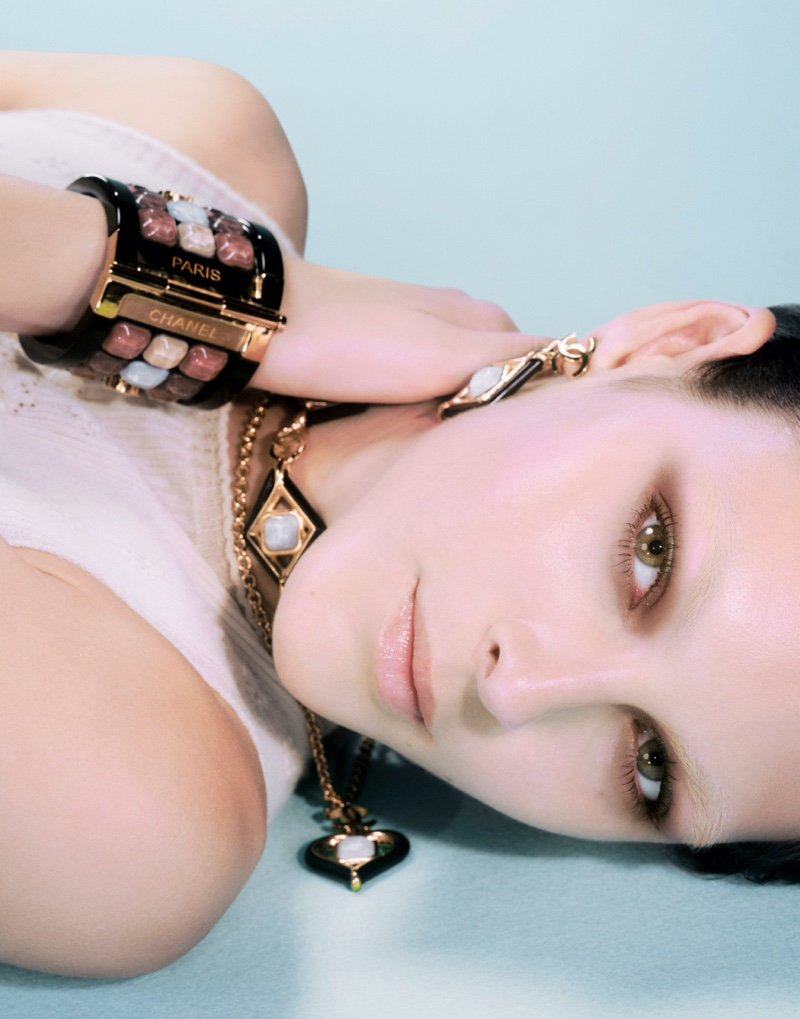 This new collection brings together history, luxury, and creativity, encapsulating Chanel's dedication to artistry and elegance. Whether it's the delicate hues of the Parure Cristal or the bold combination found in the Parure Baroque palette, Les 4 Ombres Byzance is poised to make a dazzling statement in the world of beauty.