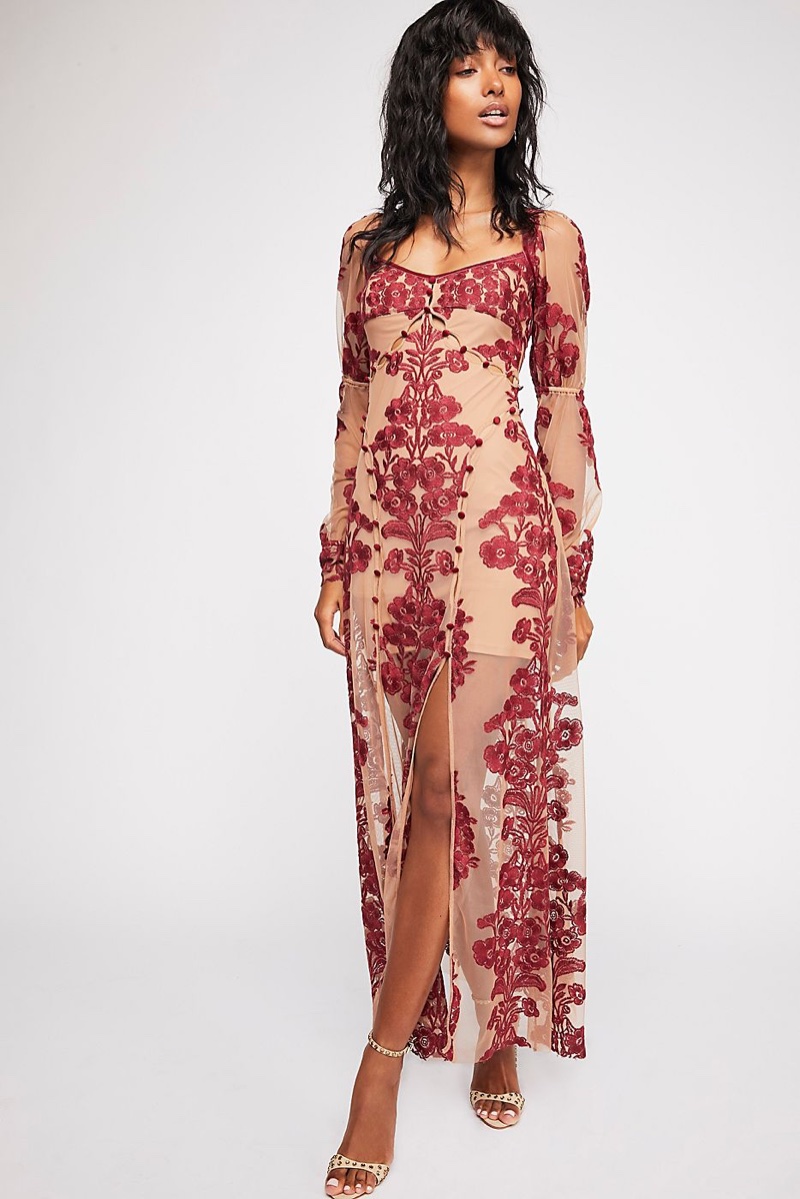 Embroidery made a big comeback into style in 2017 and the trend is still going strong. From patches on denim jackets and floral-inspired designs on jeans to intricate patterns flowing on dresses, embroidery is a very versatile craft and can be used to create or enhance a multitude of different fashion styles, especially when embroidery is done with a zsk embroidery machine.
Whether a piece has been machine embroidered or painstakingly created by hand into a one-of-a-kind item, many fashion designers and big brands have been incorporating embroidery into their clothing lines. Below are a few fashion designers who have used embroidery in their garments, and if you feel inspired to try it for yourself, the Sewing Machine Club has a rundown of the top embroidery machines that you could use. 
Alice Archer
Alice Archer is a fashion designer based in London, who uses a very technical, complex method of embroidery. She maps out every single stitch of a design into a computer program which can then be inputted into a digital embroidery machine. The machine will then sew the design onto a garment, using multiple strings of thread at a time. While the programming of her intricate work can take about a week to finish, hand-stitching each garment could take much longer.
Archer uses top quality fabric and creates luxury garments that are lady-like and feminine without being too formal so that they are perfect for everyday wear and business attire. Her garments are also machine washable and very durable so you don't have to worry about being extra careful with the embroidery.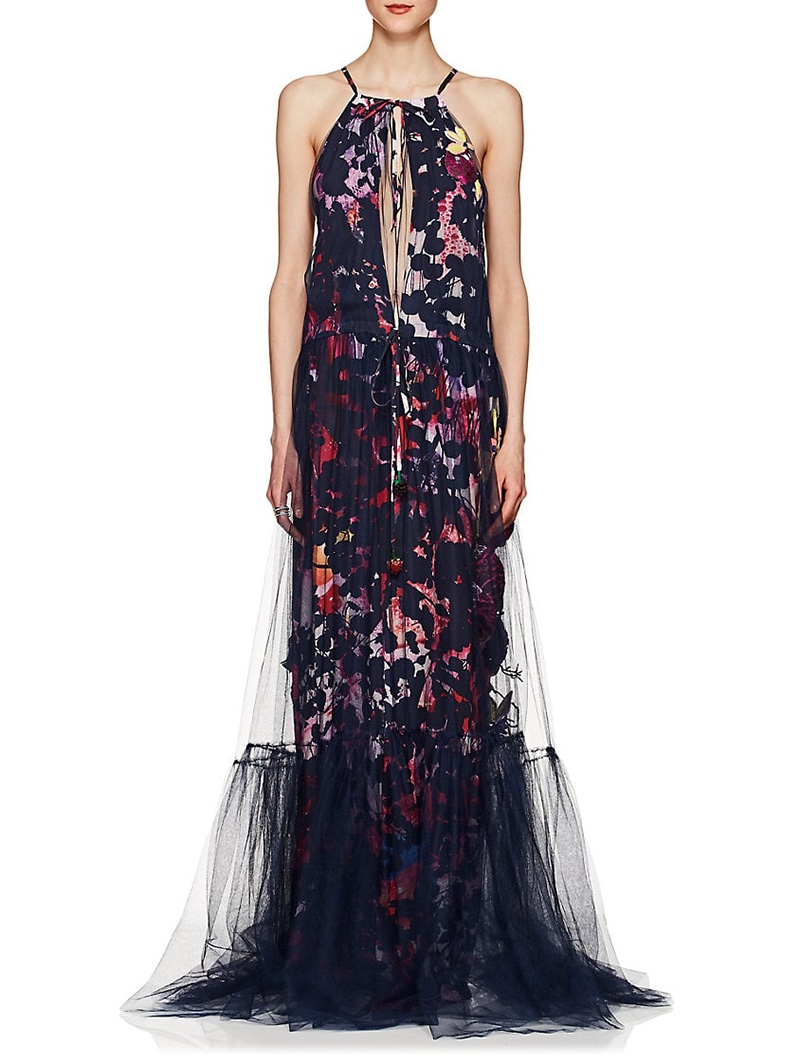 Vita Kin
Vita Kin is a Ukrainian fashion designer, whose work is inspired by ancient techniques, traditions and cultures, as well as the vyshyvanka – the embroidered shirt of the Ukrainian traditional wear. Her garments feature bright, colorful embroidery on peasant blouses and flowing dresses. The designs are painstakingly embroidered by hand so that they are absolutely perfect and of the highest quality. Some designs can even take months to finish. Kin's work is very impressive and is gradually gaining more international success and demand.
Asiya Bareeva
Asiya Bareeva is an emerging fashion design who enjoys using embroidery in her work. Based in Russia, Bareeva's work was inspired by the country's multiculturalism and creates garments styled off the cultural clothing worn by various religious communities, including Buddhism and Islam. Bareeva is an eco-friendly fashion designer and uses second-hand materials in her creations. Her designs are generally very elegant, layered pieces with different fabrics and prints, and are usually quite neutral in color.
Natalie Tahhan
Natalie Tahhan is a Palestinian fashion designer, who strives to bring back her country's rich, cultural identity by incorporating traditional styles and patterns into her work through the use of embroidery prints. She is based in Doha and her first fashion line incorporated unique embroidery patterns from every Palestinian city. The collected was aptly named the 'Prints of Palestine'.  Her designs were inspired by the traditional patterns worn by women on special occasions, which would indicate where the woman came from and if she was married. Tahhan wanted to bring the meaning of certain patterns back into style so that people could relate more to the clothing instead of just liking it for the aesthetic appeal.  While her garments don't use embroidery stitching, the traditional embroidered prints are the highlight of her creations.
Mary Katrantzou
Mary Katrantzou is another London-based fashion designer, whose work has been worn by many celebrities who love her creative, colorful designs. She creates amazingly intricate, quirky pieces, through the use of print, embellishments, beadwork, and embroidery. Katrantzou was born in Greece to a family of designers, where she developed her passion for interesting prints and patterns. She has achieved great success in the fashion industry and was even awarded the Vogue Designer Fashion Fund in 2015.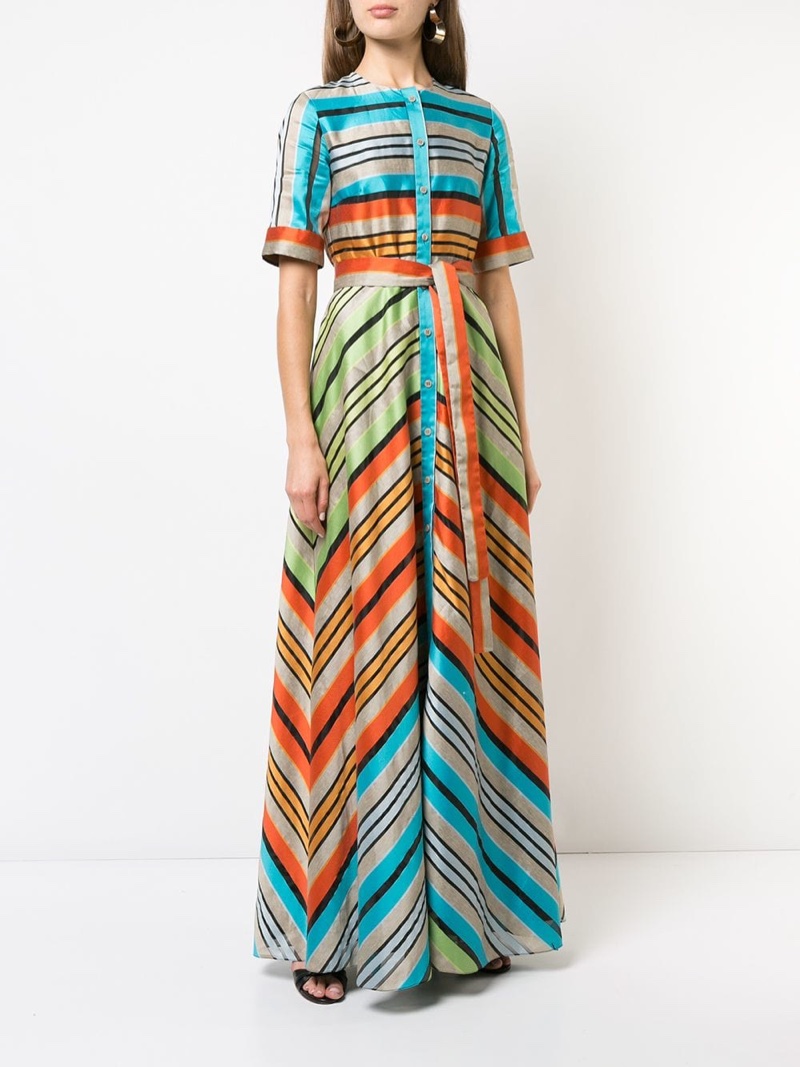 Purvi Doshi
Purvi Doshi is an Indian fashion designer, whose work is inspired by her Indian heritage. She creates beautiful garments that feature very intricate embroidery. Her designs are bright and colorful, with floral imagery and incorporation of different textures. Doshi uses a technique called Khadi, which is a traditional Indian crafting method, to create some of her pieces. Her work is very popular all over the world and she was even awarded the "Emerging Designer" award by the Grazia magazine.
Doshi believes in sustainable, cruelty-free, responsible fashion and uses hand-woven fabrics with natural colors. She is very environmentally conscious and ensures that her fashion brand creates ecologically sustainable clothing to help promote a cleaner way of living instead of simply using up the planet's resources without thought to the future.