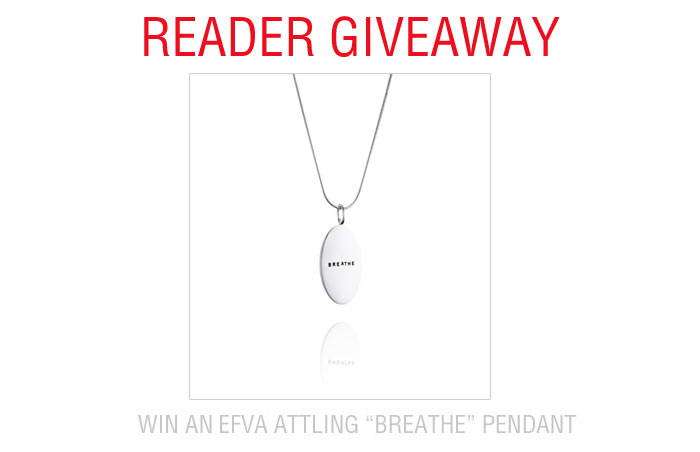 Swedish jewelry designer Efva Attling has always been on trend when it comes to the latest in accessories. And earlier this year, Attling opened her first store in the US after seeing her creations worn by the likes of Uma Thurman, Maddona, Meryl Streep and Iman. Her specialty is the placement of words and expressions, and for our latest giveaway, one lucky reader will receive The "Breathe" pendant (larger version seen here). So, how can you enter?
If you are not already following @fashgonerogue on twitter, follow now. Once you have followed us, send us a tweet with the hashtag #efvabreathe. The most creative or interesting tweet wins the pendant. And don't forget to follow Efva Attling on twitter and facebook too!
GIVEAWAY DEADLINE: December 2, 2011 at 12 PM US/Pacific. Good luck! Competition has ended. Thank you to all those who participated!