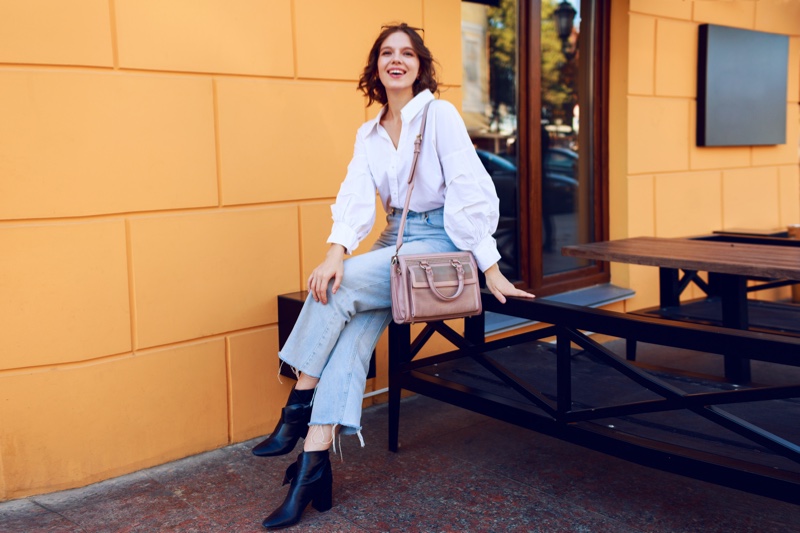 Have you ever seen someone who looks so effortlessly stylish and wondered how they do it? How can they look so put-together without appearing overdone? Well, my fashion-forward friends, this is the art of "effortless chic".
But what exactly does "effortless chic" mean? In the world of fashion, it's all about looking polished and sophisticated yet relaxed and comfortable at the same time. It's a style that whispers, "I woke up like this," without literally rolling out of bed in your pajamas. And the best part? You can master the art of this particular style too! So, let's dive into some practical advice and tips that will help you achieve this look seamlessly.
Build a Capsule Wardrobe
The first step in mastering effortless chic is to build a capsule wardrobe filled with high-quality, versatile pieces that can be mixed and matched to create a variety of looks. A well-curated wardrobe should include the following:
Neutral-colored tops: white, black, grey, and beige
Classic bottoms: jeans, tailored trousers, and skirts
Timeless outerwear: trench coat, blazer, and cardigan
Essential accessories: a minimalistic watch, dainty jewelry, and a chic handbag
Comfortable yet stylish shoes: flats, ankle boots, and pumps
Women's dresses: simple shift dresses, wrap dresses, and maxi dresses
Fashion icon Audrey Hepburn once said, "Elegance is the only beauty that never fades." Investing in timeless, elegant pieces gives you the foundation for an effortlessly chic look.
Embrace Minimalism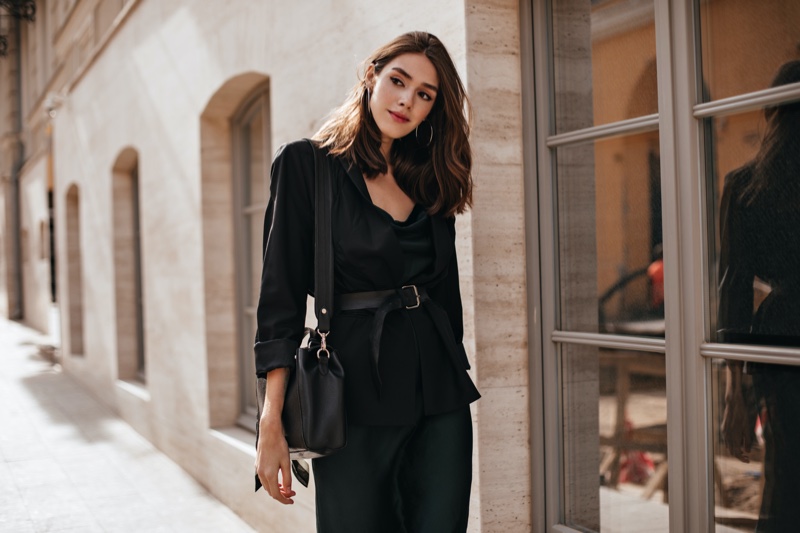 When it comes to taking on an effortless look, less is more. Pare down your wardrobe to only the essentials and choose outfits with clean lines and a minimalist aesthetic. Avoid overly trendy pieces that may go out of style quickly, and instead, opt for classic silhouettes that will stand the test of time.
Remember Coco Chanel's famous advice: "Before you leave the house, look in the mirror and take one thing off." This will help you maintain a sense of balance and simplicity in your outfits.
One of the biggest mistakes that a lot of women make is trying to do too much with their outfits. Selecting a few carefully chosen pieces and accessories will create an effortless yet stylish ensemble that looks timeless.
For example, pair a basic white tee with distressed jeans and nude ankle boots for a simple yet chic look. Or opt for a classic black dress and accessorize it with delicate jewelry and a bold red lip. With the right level of confidence, minimalism can be a powerful statement.
Master the Art of Layering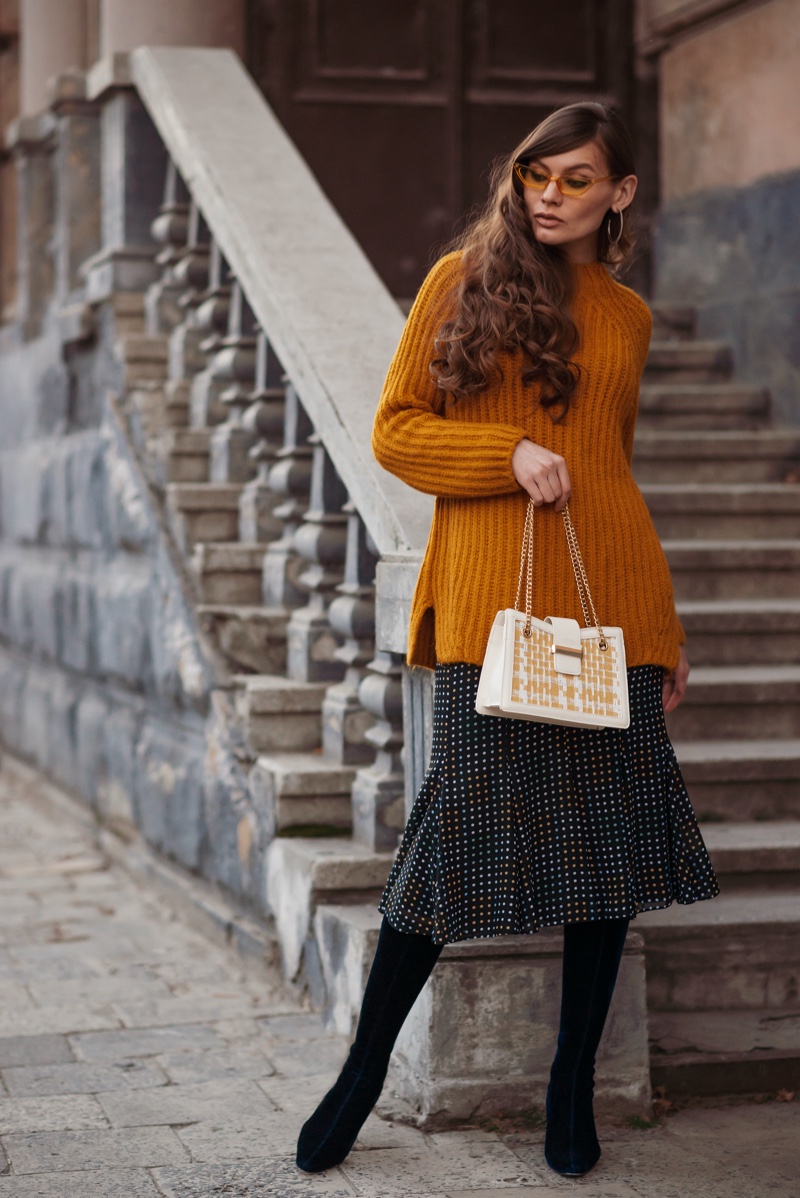 Layering is an essential skill for achieving an effortless chic look. Not only does it add visual interest to your outfit, but it also allows you to transition seamlessly from day to night and from one season to the next.
For example, start with a simple white tee and jeans, then add a lightweight cardigan and a statement necklace for a casual daytime look. As the sun sets and the temperature drops, swap the cardigan for a sleek blazer and switch your flats for a pair of heels. Voilà! You've just created a chic evening ensemble that looks like it took hours to put together.
You can also layer different textures, such as silk and lace, for a more visually exciting look. Play around with different combinations of fabrics and patterns to find what works best for you.
The key to mastering the art of layering is to keep it simple yet stylish. Too many layers can make your outfit look bulky and overdone, so be sure to select flattering and comfortable pieces.
Pay Attention to Fit & Proportion
One of the secrets to looking effortlessly cool is choosing clothing that fits well and flatters your body shape. A well-tailored outfit can make all the difference when it comes to looking polished and put together.
Additionally, be mindful of proportions when styling your outfits. For instance, if you're wearing a voluminous top, balance it out with slim-fitting bottoms, or vice versa.
Don't Forget About Hair & Makeup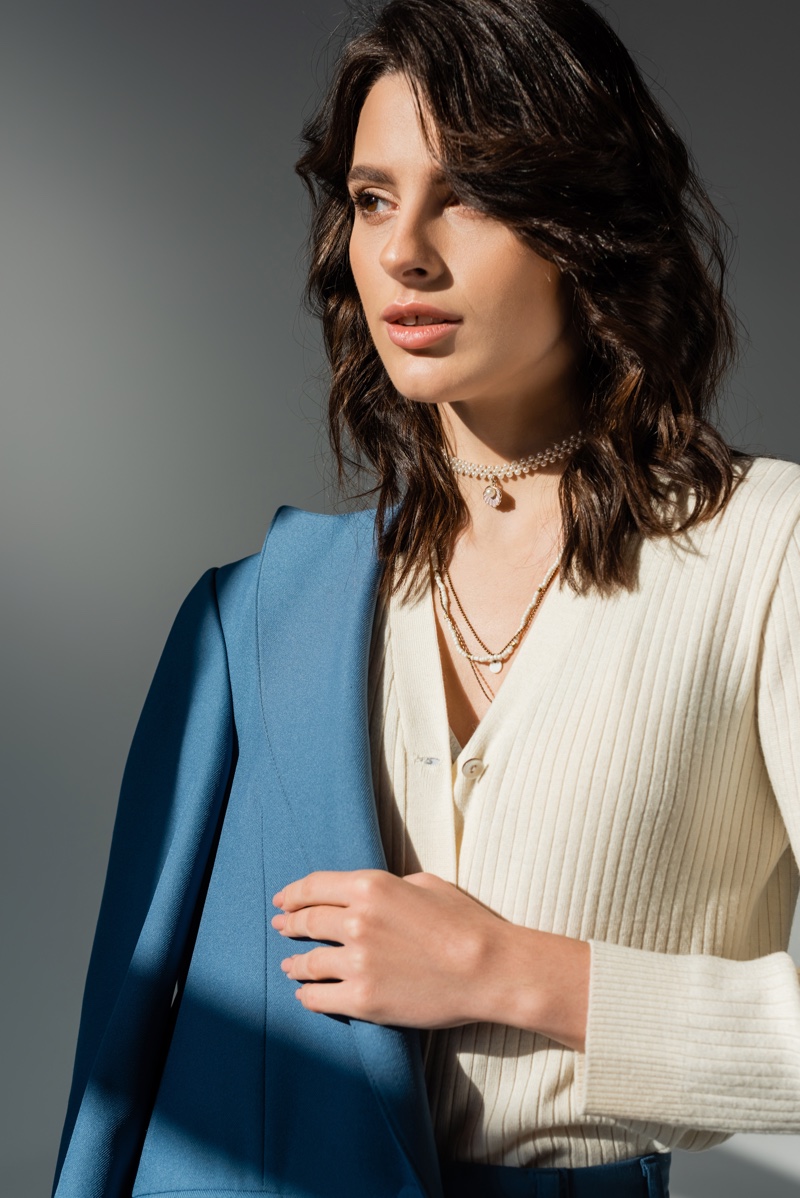 An effortless chic look is only complete with the right hair and makeup. Keep your makeup natural and minimal, focusing on glowing skin, groomed brows, and subtle lip color.
As for your hair, think loose waves, a messy bun, or a sleek ponytail — anything that looks effortlessly elegant without appearing too fussy.
Final Words
Mastering the art of effortless chic is all about investing in quality pieces, embracing minimalism, and paying attention to fit and proportion. By incorporating these unique style tips, wardrobe essentials, and maintenance tricks, you'll look glamorous yet relaxed in your daily life.
Remember, as the legendary fashion designer Yves Saint Laurent once said, "Fashions fade, style is eternal." So go forth and conquer the world with your newfound casual elegance.