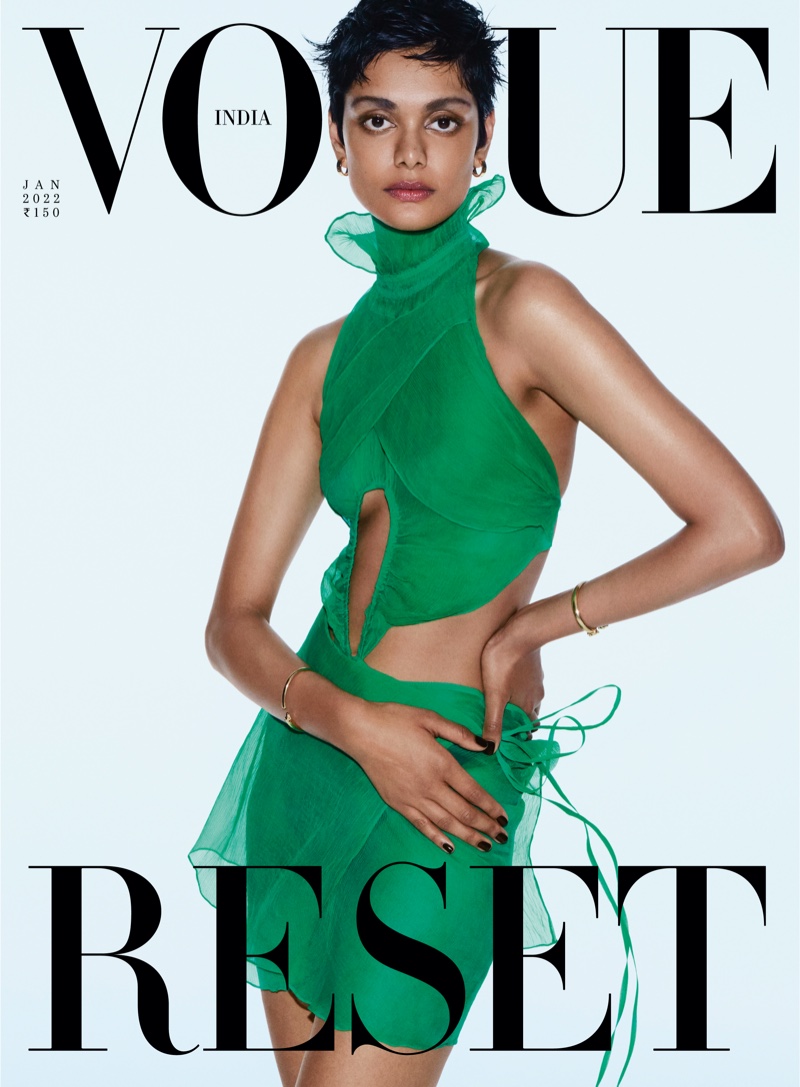 Zinnia Kumar graces the January 2022, Reset Issue cover of Vogue India. This marks the magazine's first issue with Megha Kapoor as Vogue India's Head of Editorial Content. Photographed by Daniel Jackson, she wears a green design from Supriya Lele.
In accompanying images, she models more pieces from the British-Indian designer styled by Kate Phelan. Zinnia is a fashion model, social activist, writer, ecologist, and more. The Reset issue celebrates diversity and the opening of conversations.
"Whether it be dismantling long held beauty ideals, reprioritizing business models towards a more sustainable ethos around the transferral of joy, or a daily ritual of reconnecting with nature, it is a concept that resonates on many levels," Kapoor writes about the Reset theme.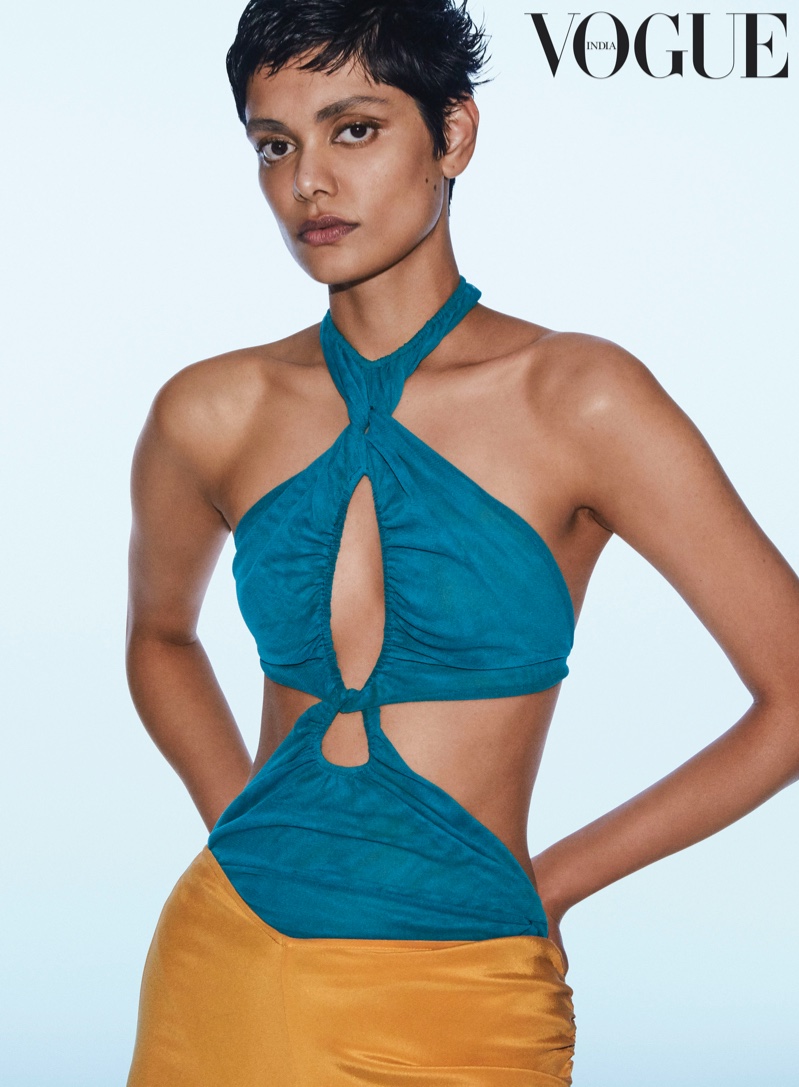 Zinnia told the magazine about being a model of color, "When I was rejected by every agency in Australia for being Indian, I felt like I didn't belong in fashion. However, it was creatives of color who kept advocating for me even when the mainstream industry did not accept me. Virgil Abloh was one of them. If visionaries like him hadn't taken a chance on me when I was starting out, I would not be where I am today."