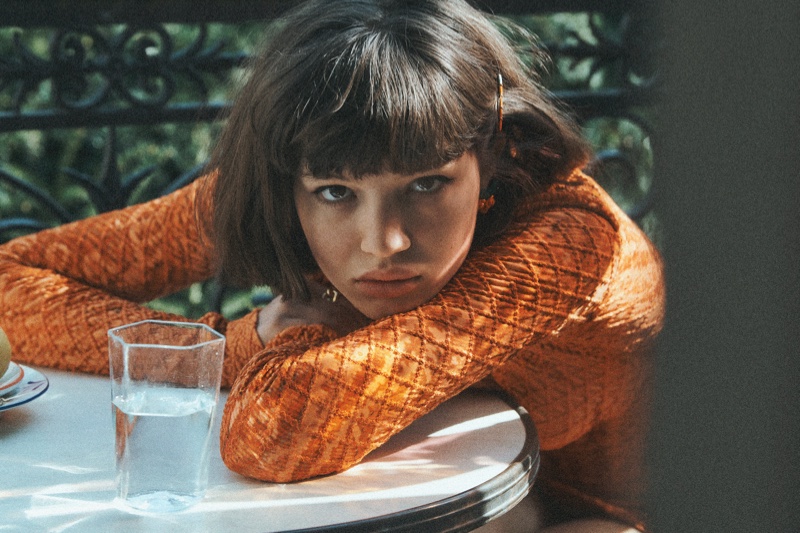 WSJ. Magazine's Summer 2022 digital issue heads to Paris for an editorial that features warm-weather style. Smilla Osswald, a buzz-worthy model, poses for photographs taken by Lachlan Bailey while donning ensembles from designer labels that epitomize the look of a classic French girl.
The German beauty wears chic ensembles wherever she goes, from outdoor cafes to riding bikes, and Anastasia Barbieri styles her wardrobe. Smilla displays high-end brands such as Celine, Louis Vuitton, Saint Laurent, and Prada, among others. In one shot, the model wears an all-orange outfit while holding on to an oversized teddy bear.
Another picture shows Smilla eating in a studded leather jacket with platform sandals. And for beauty, hairstylist Syd Hayes works on perfecting her effortless bob haircut, and Petros Petrohilos does her natural-looking makeup.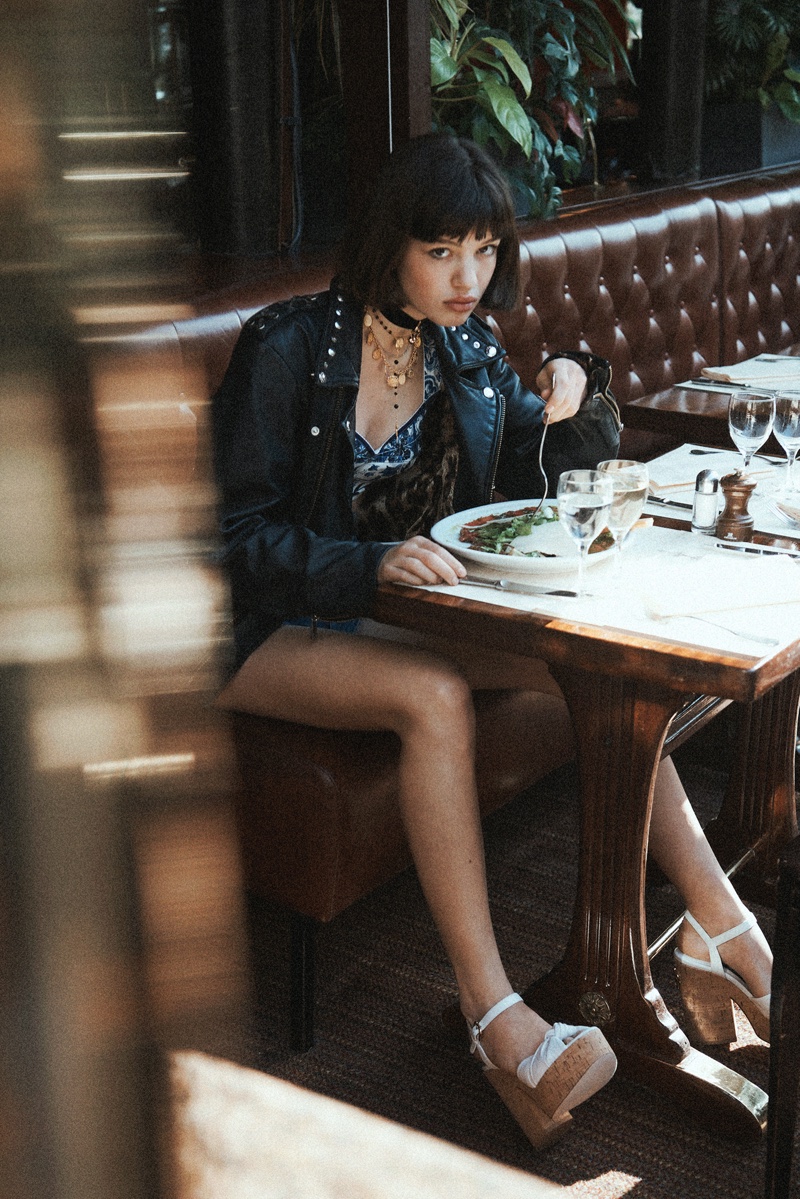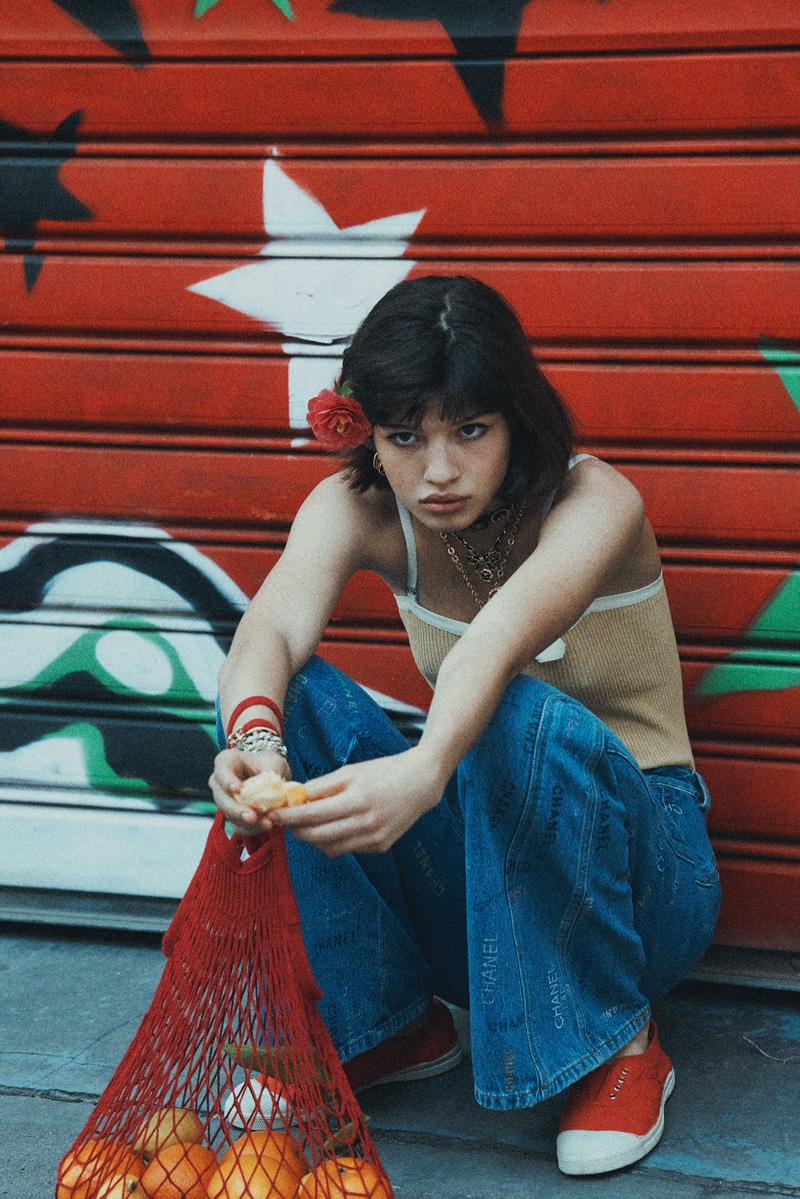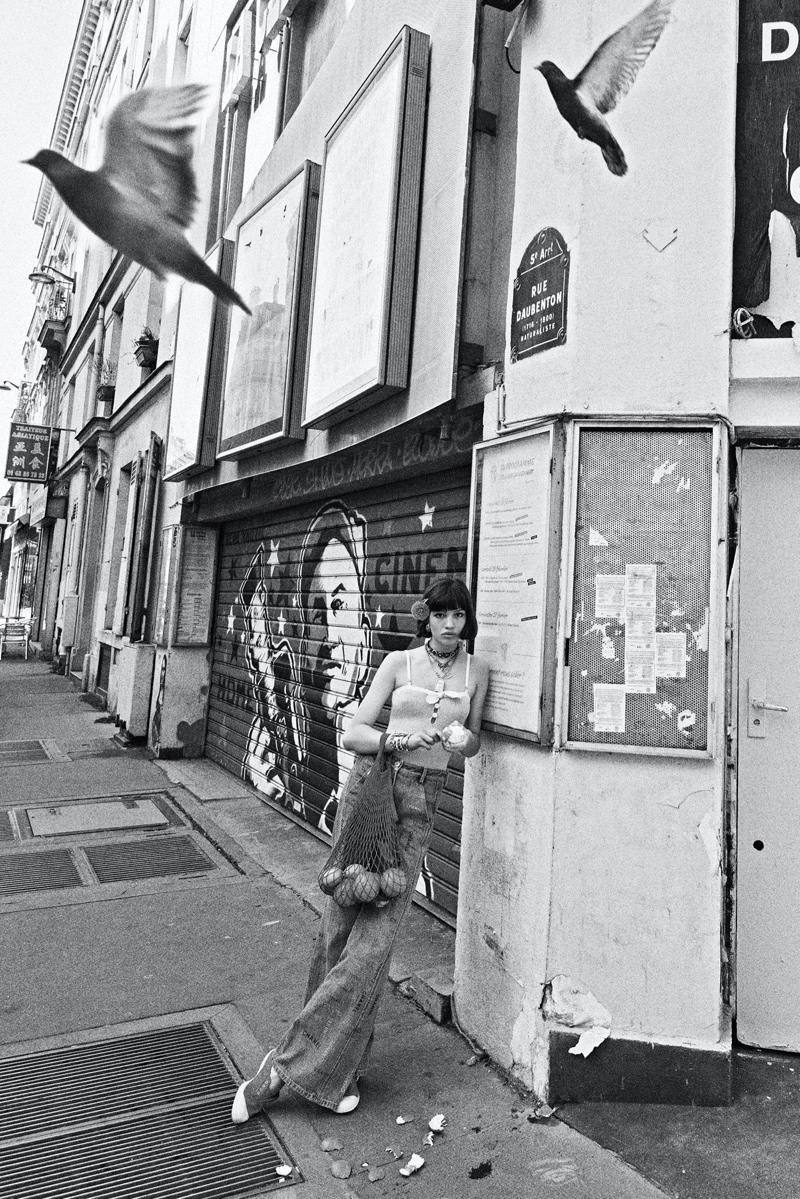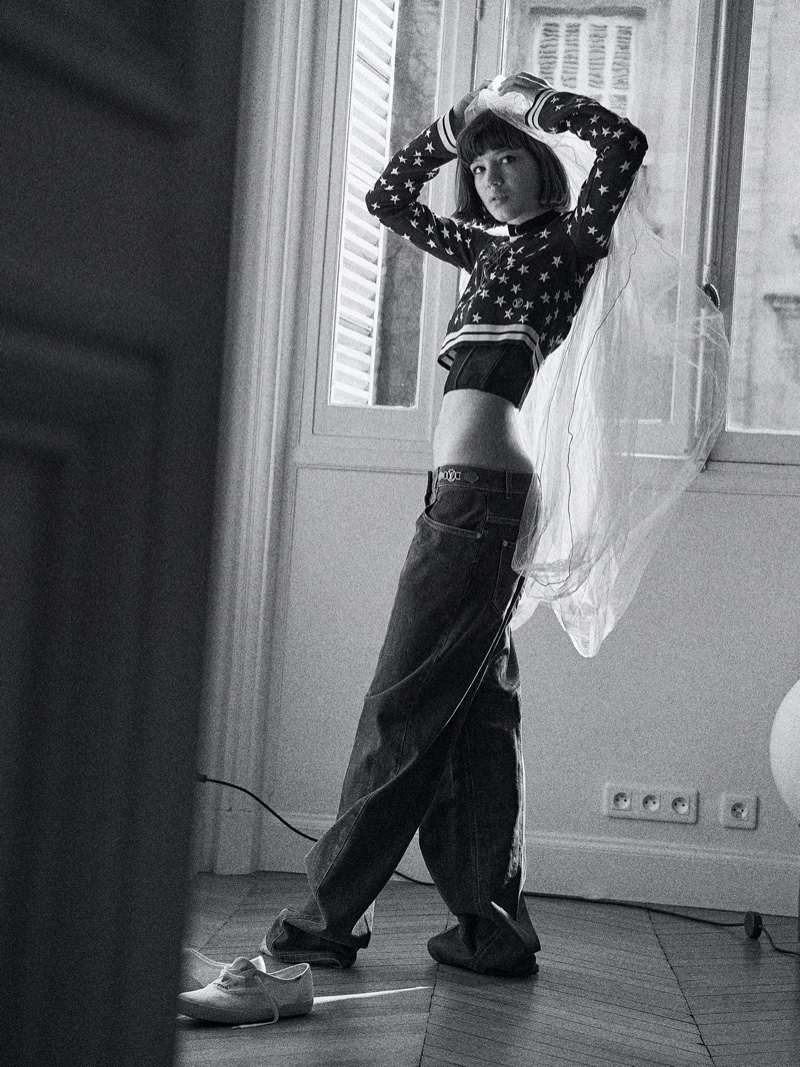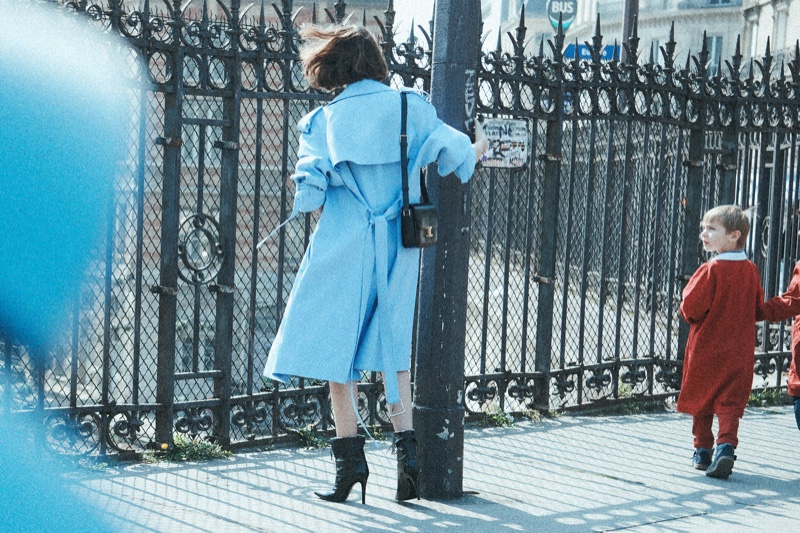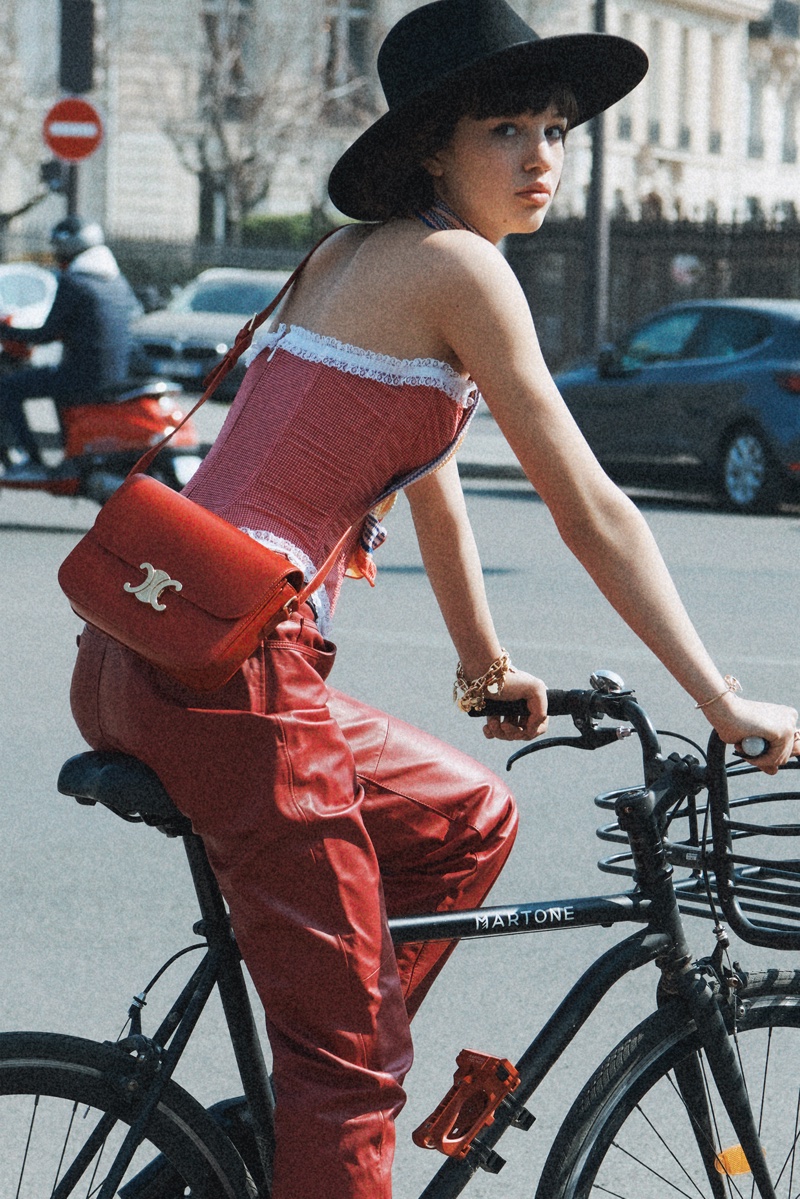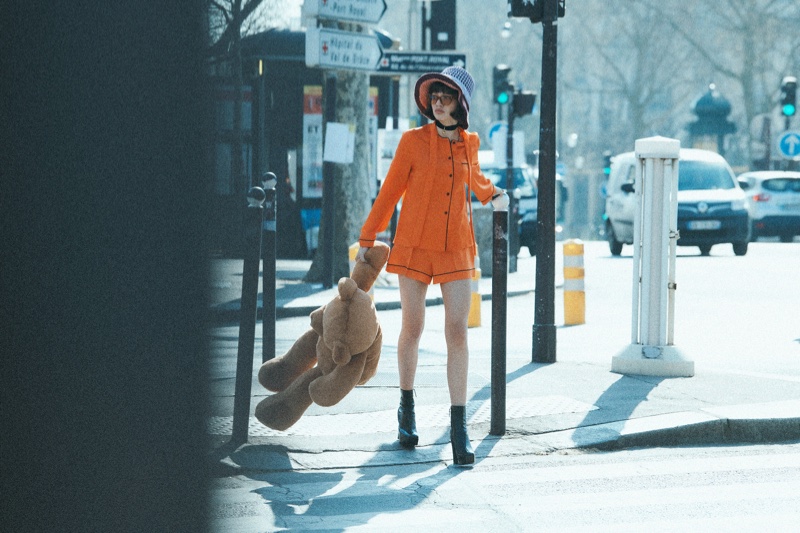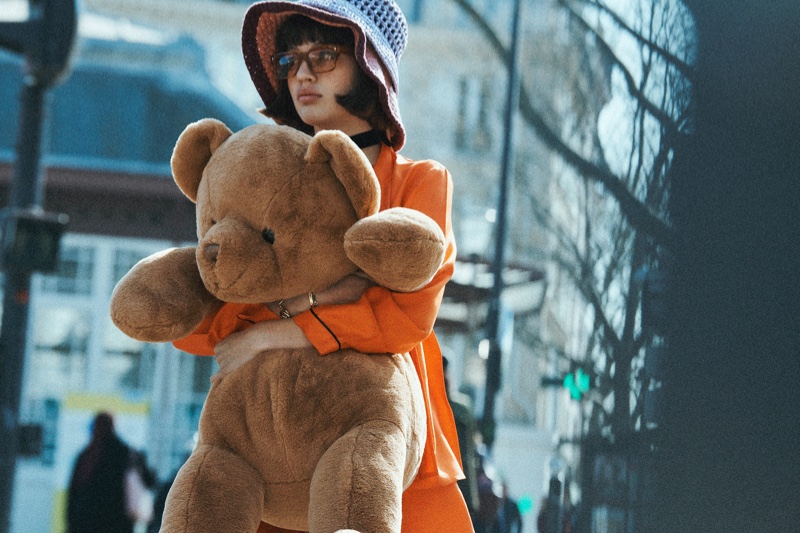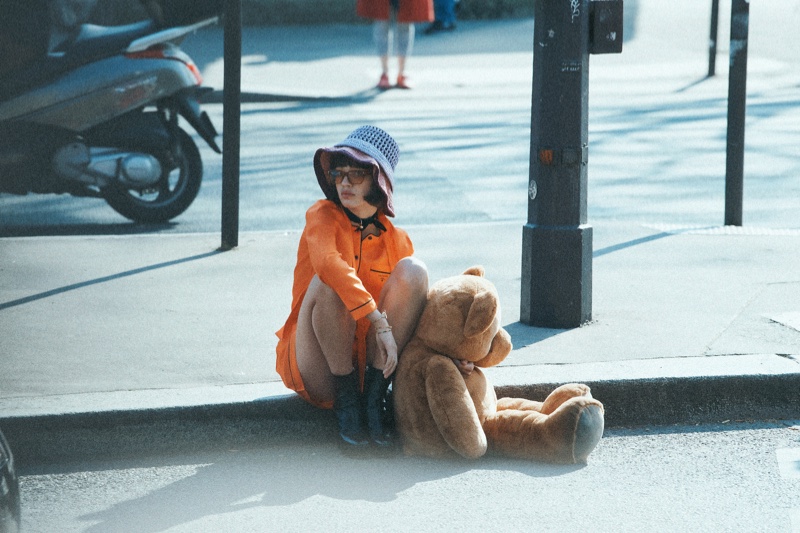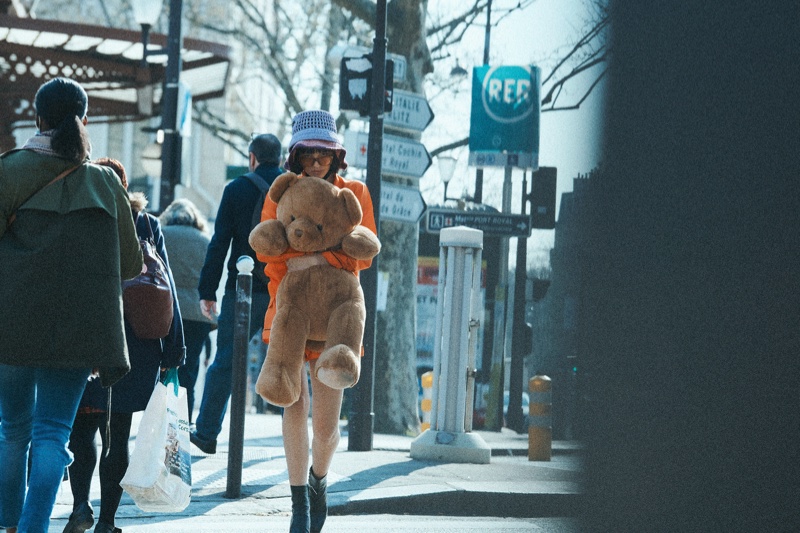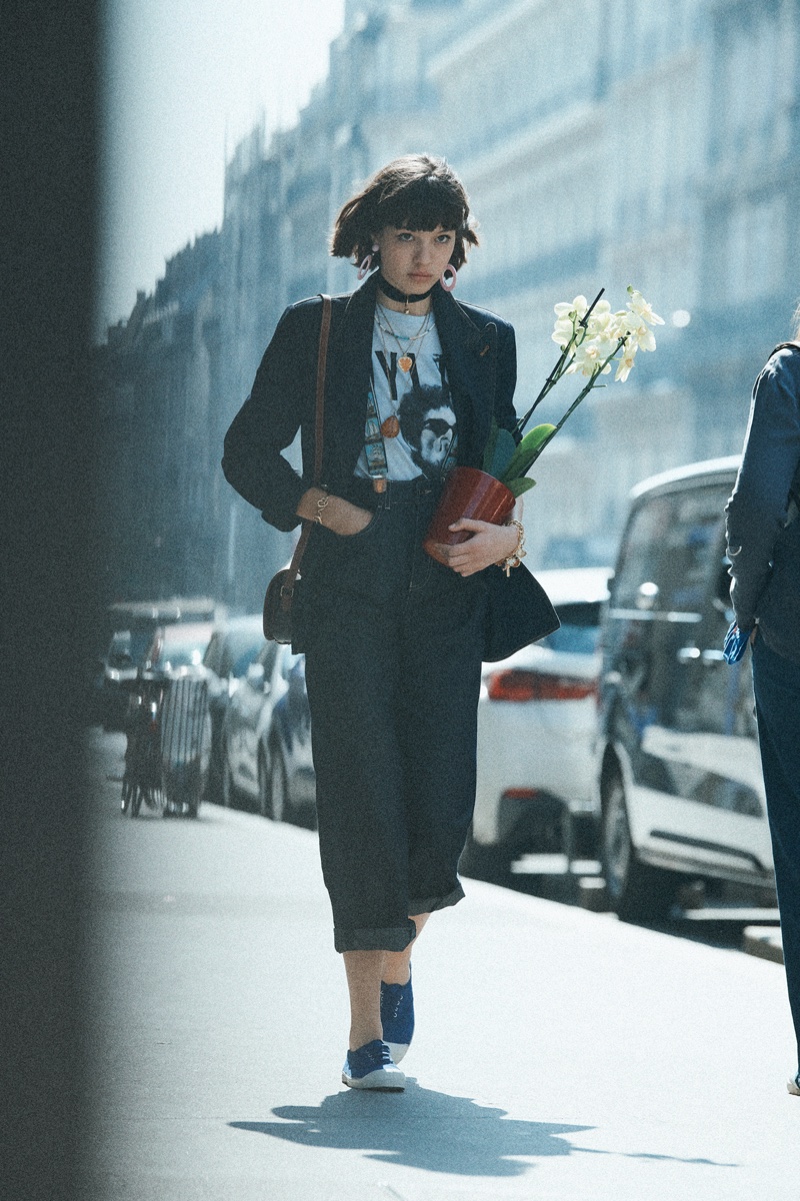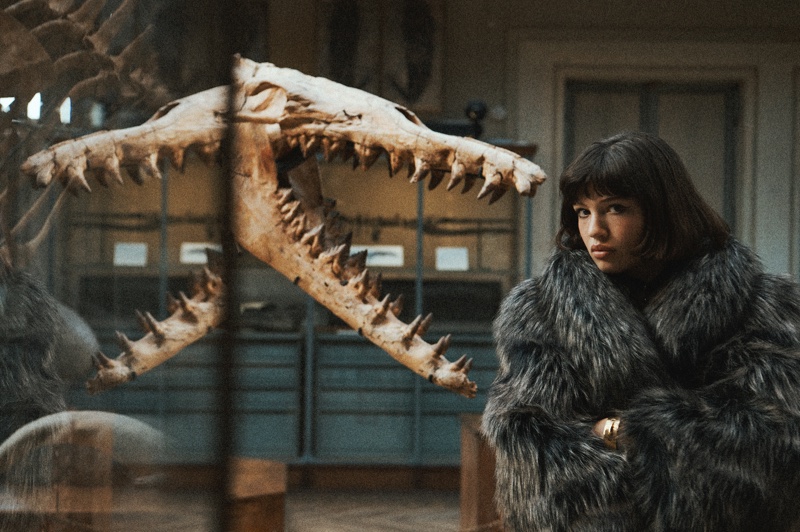 Photos: Lachlan Bailey for WSJ. Magazine