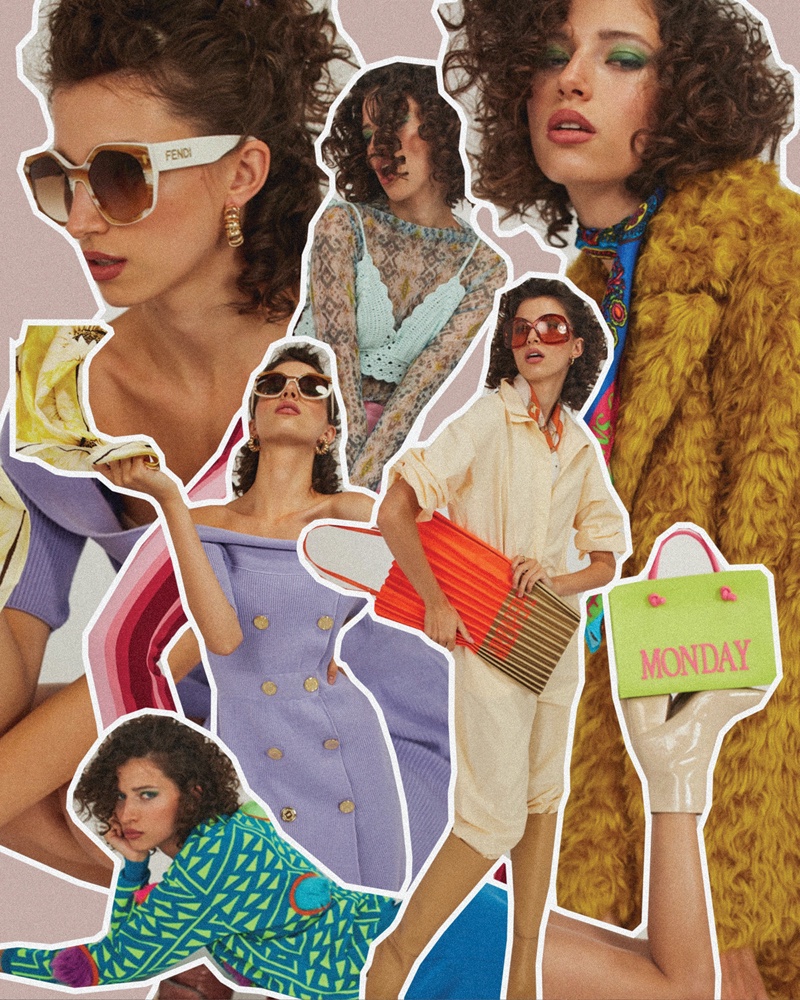 Photographed by Marcin Biedroń, Mirka (Neva Models) takes the spotlight for ELLE Bulgaria's recent issue, where she models retro, 1960s and 1970s-inspired looks. Stylist Dorota Florek is responsible for the vibrant looks that are displayed by the brunette.
She flaunts daring prints, vivid colors, and relaxed styles in these images that were shot in the studio. Monika Biedroń of A12 is in charge of production for the shoot. The model's outfits get accessorized with sunglasses, bags, and scarves with patterns.
Mirka showcases designs from various fashion houses, including Moschino, Patrizia Pepe, and Alberta Ferretti. Agata Zygado, a hair and makeup artist, works on the brunette's curly tresses as well as her green eyeshadow. In addition to that, Marcin Wypych works on graphic design.