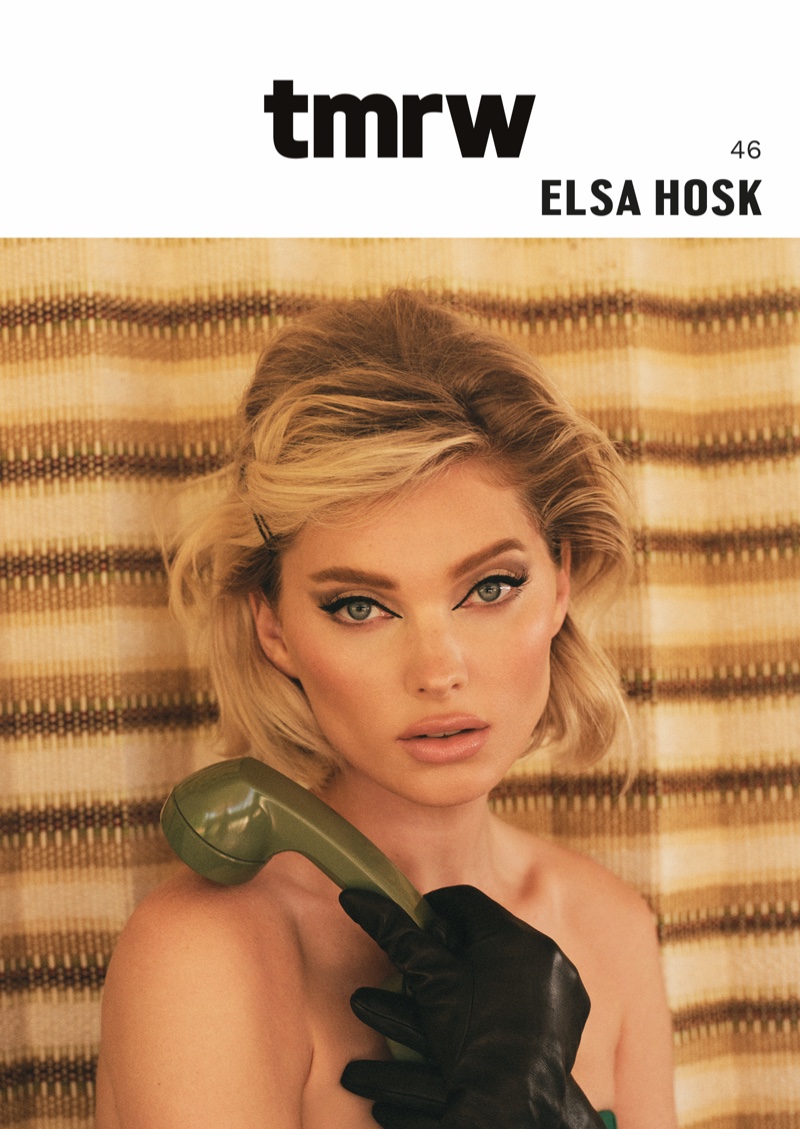 Supermodel Elsa Hosk is the cover star of TMRW Magazine Volume #46. She exudes an irresistible allure reminiscent of the 1960s. Adorned with winged eyeliner and clutching a vintage telephone, the Swedish supermodel effortlessly transports us back to an era of retro chic. Behind the lens, Dennis Leupold expertly captures Hosk's beauty.
Daniele Carettoni of Espresso Productions handled the shoot's production, ensuring flawless execution. Stylist Jennifer Mazur provides a selection of evening gowns, daring prints, and sleek silhouettes straight out of the swinging decade.
Elsa Hosk TMRW Magazine 2023 Photoshoot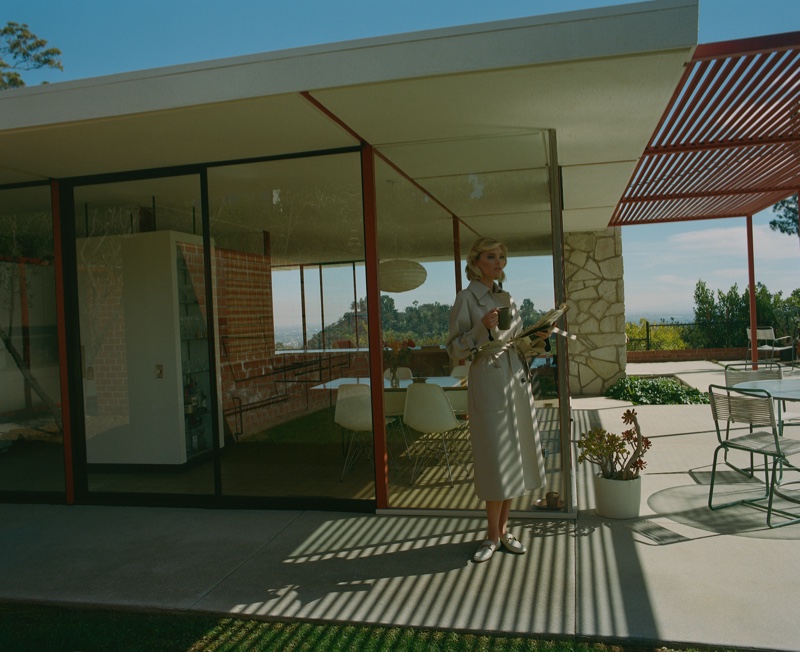 Finishing the look is makeup artist Michael Anthony, who skillfully crafts Elsa's retro look, while hairstylist Clay Nielsen adds the perfect touch with teasing tresses that elevate the ensemble to new heights of sophistication.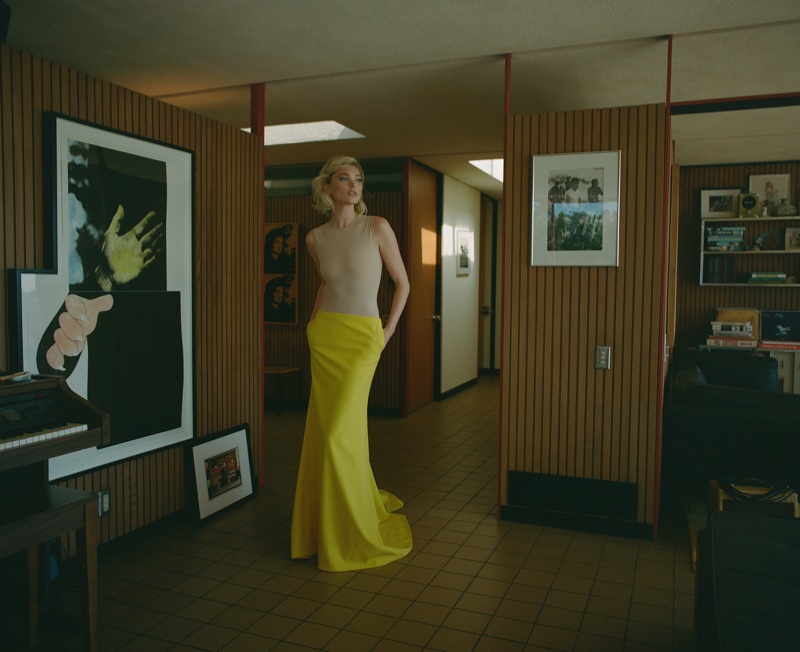 Not content with just one dazzling appearance, Elsa Hosk recently captivated audiences in the resort 2023 collections from fashion brands Zeynep Arçay and Aya Muse. Demonstrating her versatility and ability to adapt to varying styles effortlessly, Hosk solidifies her status as a fashion force to be reckoned with.