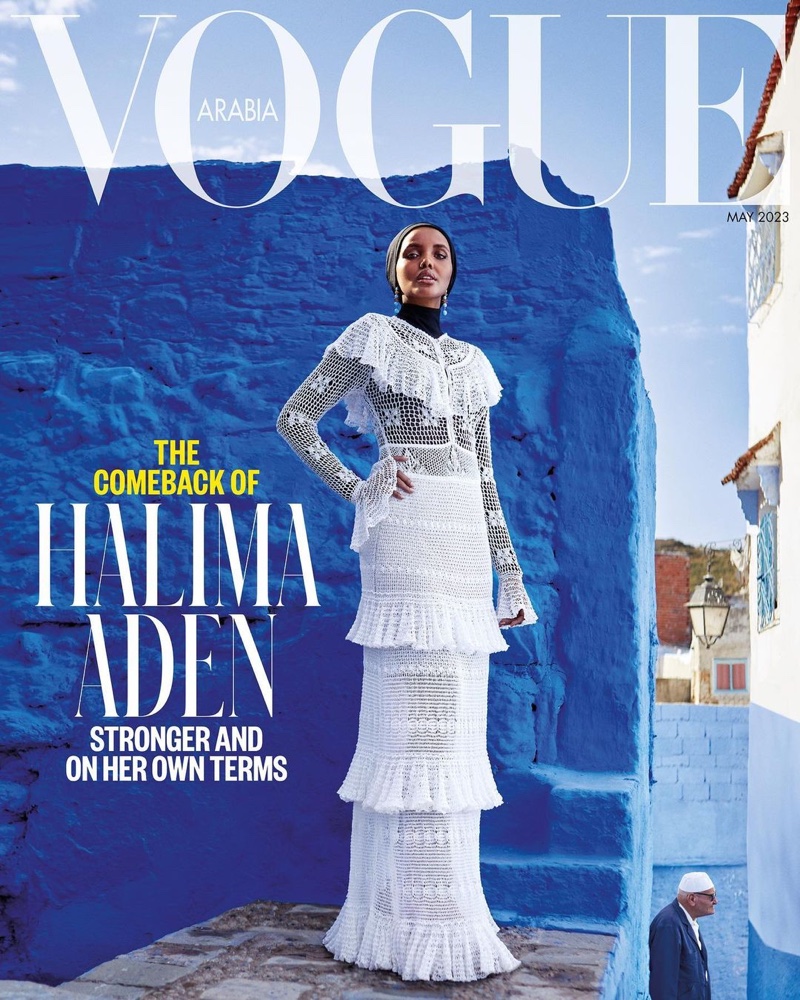 Halima Aden has returned to the glossy pages of Vogue Arabia for its May 2023 cover. Making a powerful comeback after quitting modeling in 2020, she effortlessly commands attention in two ethereal images shot amidst the captivating hues of Morocco's famed blue city, Chefchaouen, captured by photographer Youssef Oubahou.
In the first image, Aden exudes an air of modern femininity in a Chanel dress. The mesmerizing interplay of tiered ruffles and flared sleeves envelops her. The stunning Somali-American model, who once captivated the fashion world with her boundary-breaking presence, returns with some flair.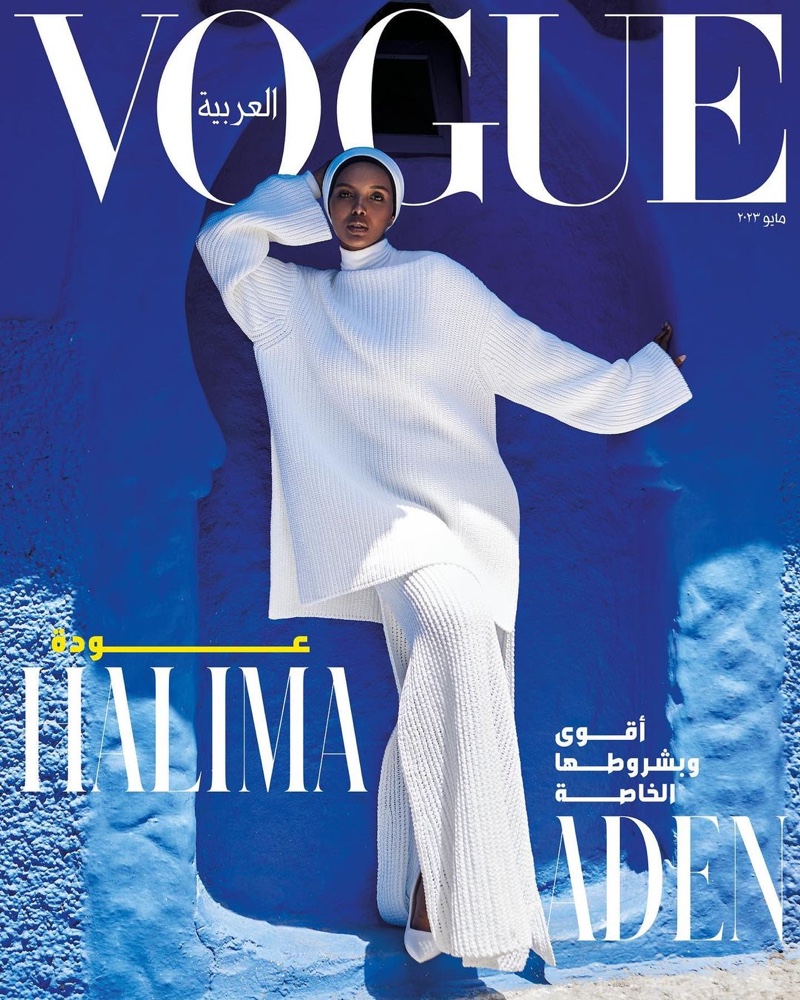 The second image unveils Aden in a serene setting, clad in a white sweater and skirt combination, complemented by impeccably styled pumps styled by Amine Jreissati. The starkness of the ensemble echoes her newfound clarity of purpose, a symbolic representation of her return to the industry she once bid farewell to.
However, it is Aden's candid confession that adds a layer to her triumphant comeback. Reflecting on her decision to depart from the modeling realm, she reveals a sense of regret, acknowledging the weight of her impassioned Instagram message. The model also previously posed for brands like Tommy Hilfiger, Etro, and Fenty Beauty.
"My message resonated with people because I was honest, but I was also young," she admits. "If I could go back, I wouldn't have delivered it on Instagram. I really wouldn't have."