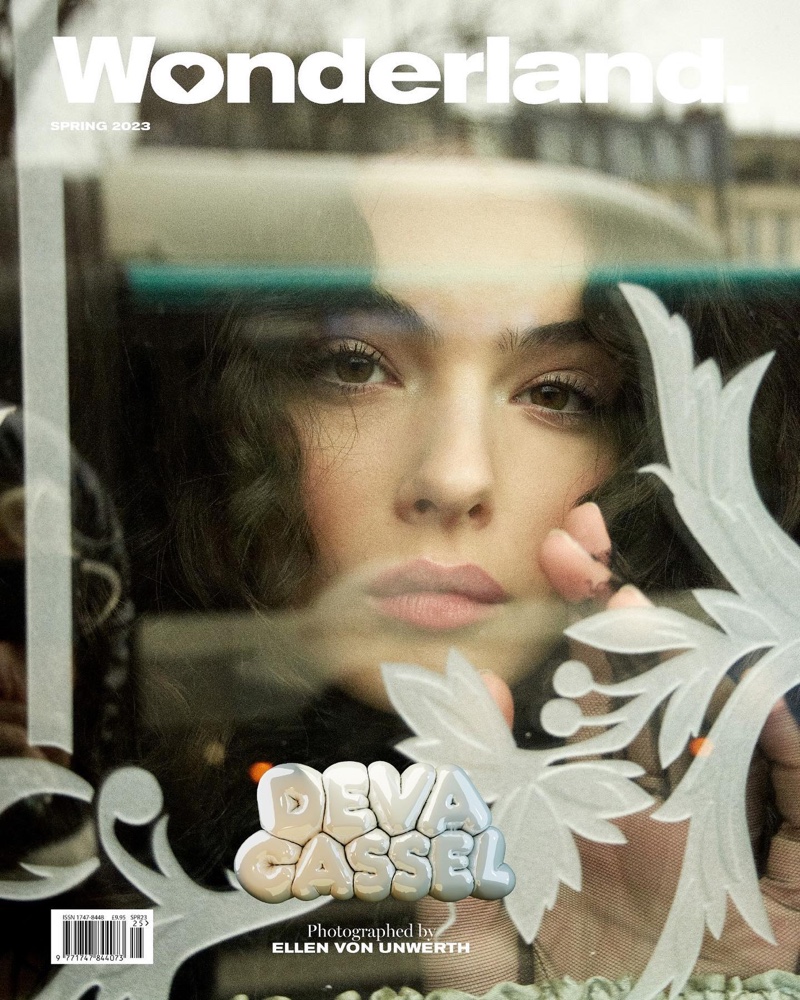 Deva Cassel impresses as the cover star for Wonderland Magazine's Spring 2023 issue, striking a pose that turns heads. Lensed by Ellen von Unwerth on location in Paris, the model and actress graces not just one but two stunning covers featuring designer looks.
Deva exudes an enchanting allure on the first cover, clad in a mesmerizing Dior bralette and veil, accentuated by the exquisite Cartier earrings that adorn her face. The second cover sees the superstar model showcasing her stunning features in a captivating close-up, leaving us spellbound by her radiant beauty.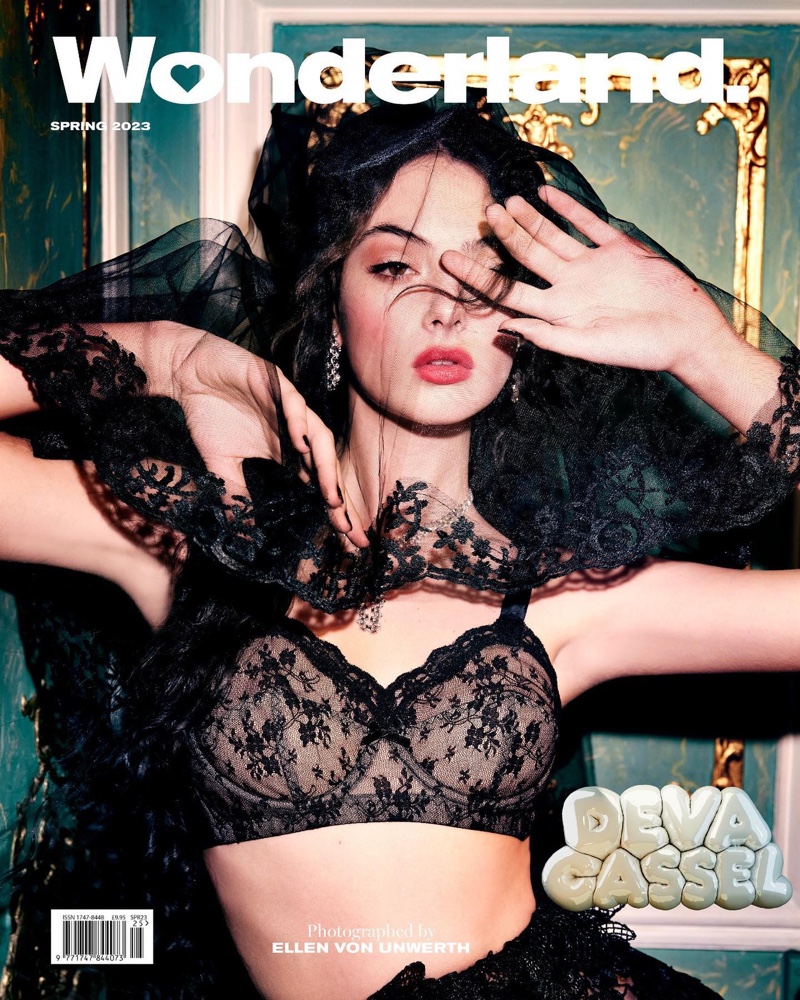 Livia Vourlakidou, Aparna Aji, and Harry Fitzgerald also work on art direction for the shoot. Styled by Éline Hoyois, Deva's lustrous, dark waves are the handiwork of Eduardo Bravo, while Dyna Dagger's expert makeup and Adrienne Soter's impeccable manicure finish the look.
It's no surprise that the stunning Dolce & Gabbana muse has previously graced the cover of Vogue Turkey, and this time, she captivates yet again as a cover girl. The new issue of Wonderland Magazine is available for pre-order now.