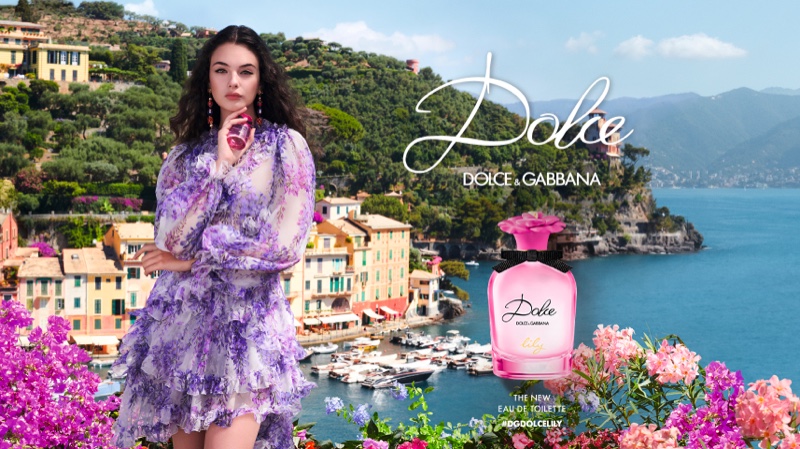 Italian fashion brand Dolce & Gabbana unveils a new perfume with its Dolce Lily eau de toilette. Deva Cassel, who has appeared in a number of advertisements for the company's Dolce line, is the face of the campaign. The model poses in a purple dress with tiered layering and floral blooms in the image.
Dolce & Gabbana Dolce Lily Perfume Campaign
Deva Cassel wears a pair of statement earrings and holds a perfume bottle in her hand. For the short film, she takes a ride in a red convertible through the roads of Portofino, stopping at an outdoor cafe along the way. In the background, one can hear the upbeat tune of 'Catch the Groove' by CURIO playing.
Related: Deva Cassel Charms for Dolce & Gabbana 'Dolce Rose Fragrance'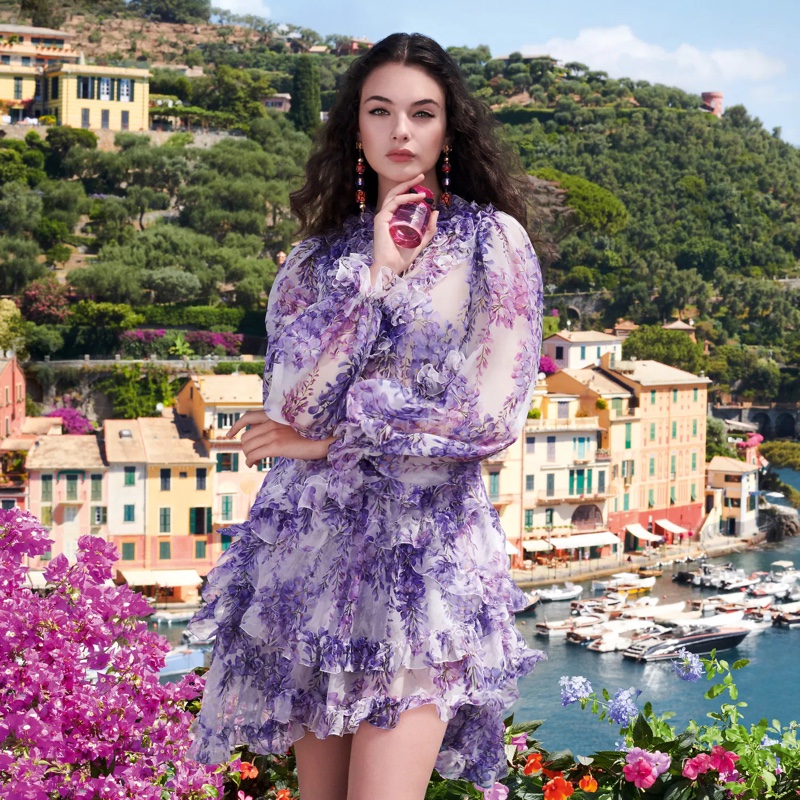 Dolce Lily celebrates the charming pink lily flower, a symbol of femininity and kindness. The fruity floral fragrance combines the delicate floral signature of pink lily accord with exotic passion fruit and a background of soft, sensual musks.

Dolce & Gabbana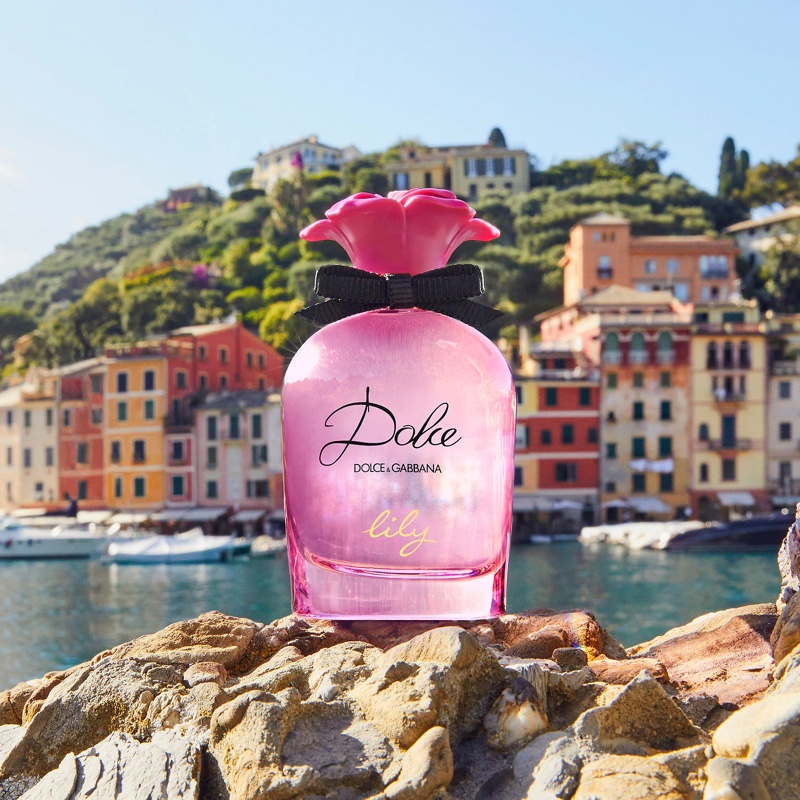 The original Dolce inspires the pink bottle of the fragrance, and the flower cap on top represents the name of the eau de toilette. The glass is also embellished with a black bow, and the word lily is written in an orange cursive font. Pink lily accord, Italian bergamot, vanilla, and sandalwood are among the notes in this fragrance.