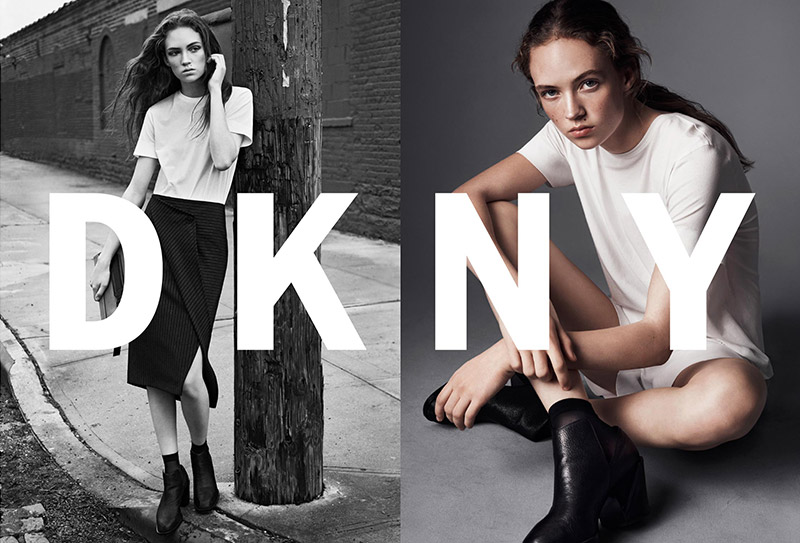 With designers Dao-Yi Chow and Maxwell Osborne's first campaign for DKNY, the spring 2016 season takes a minimal approach with model Adrienne Juliger as the star. Posing in Brooklyn, New York, the brunette models contemporary essentials including ankle boots, white tees and boxy outerwear. The images captured by Lachlan Bailey contrast outdoor shots with studio portraits, all with the DKNY logo providing a graphic effect.
DKNY Spring 2016 Campaign Photos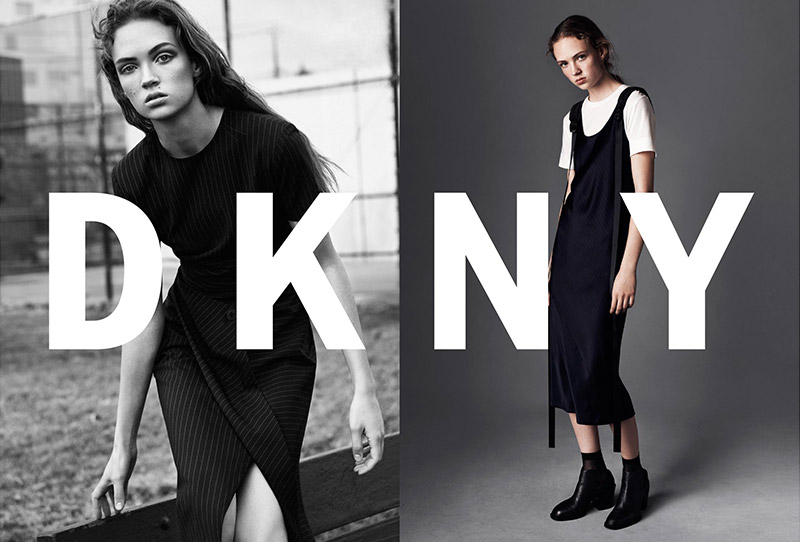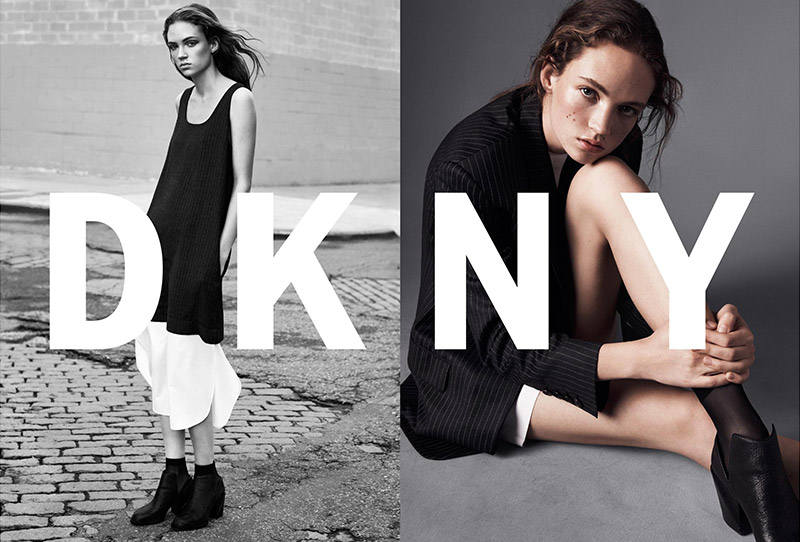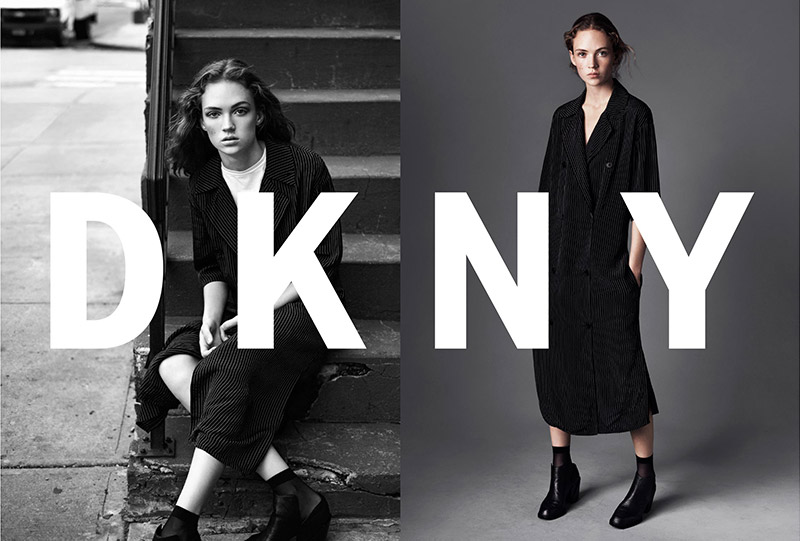 DKNY Spring 2016 Runway
Marking their first season as DKNY's creative directors, Public School designers Dao-Yi Chow and Maxwell Osborne created a wardrobe of modern essentials in a minimalist color palette of black, grey and white. With masculine pinstripes and boxy cuts, the DKNY woman is fully prepared to explore the urban landscape.
DKNY New Arrivals