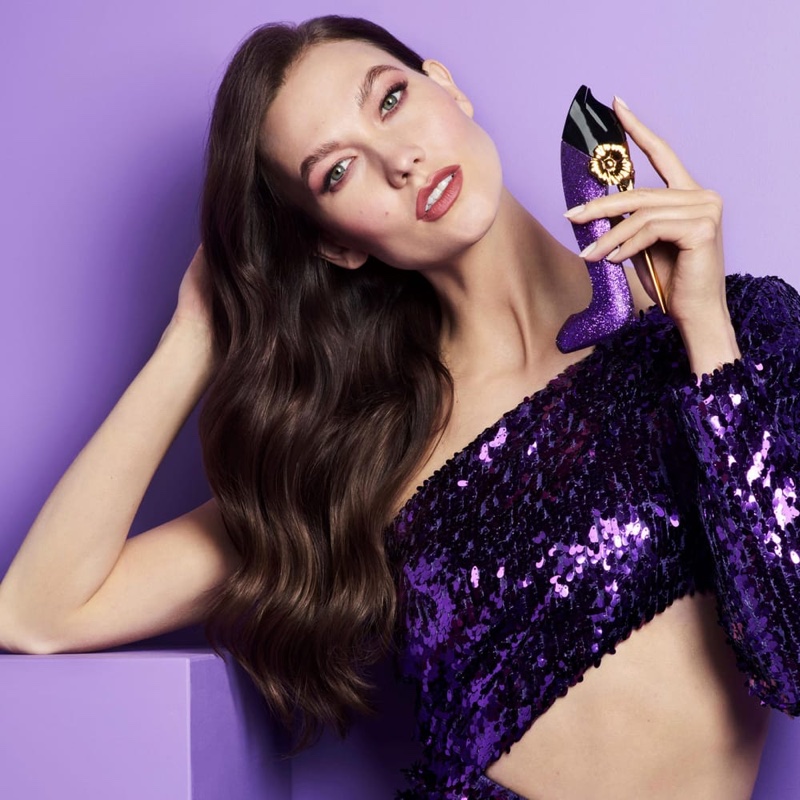 Carolina Herrera unveils a scintillating addition to its iconic fragrance line—the Good Girl Dazzling Garden perfume. This limited-edition scent balances allure and sophistication, captured in a bottle that's as dazzling as its name suggests.
Carolina Herrera Good Girl Dazzling Garden Perfume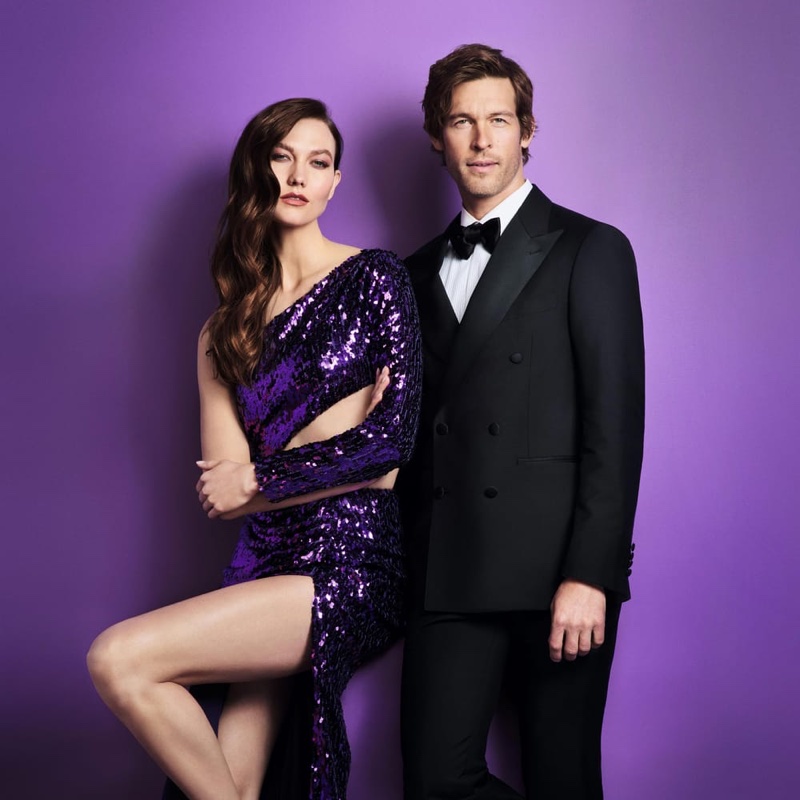 Karlie Kloss, the epitome of the Good Girl persona, joins forces with Bad Boy face Josh Upshaw in the Dazzling Garden promotional images. Kloss radiates in a purple sequin dress with bold cut-outs, a fashion choice that mirrors the bottle's design, while Upshaw wears a suit.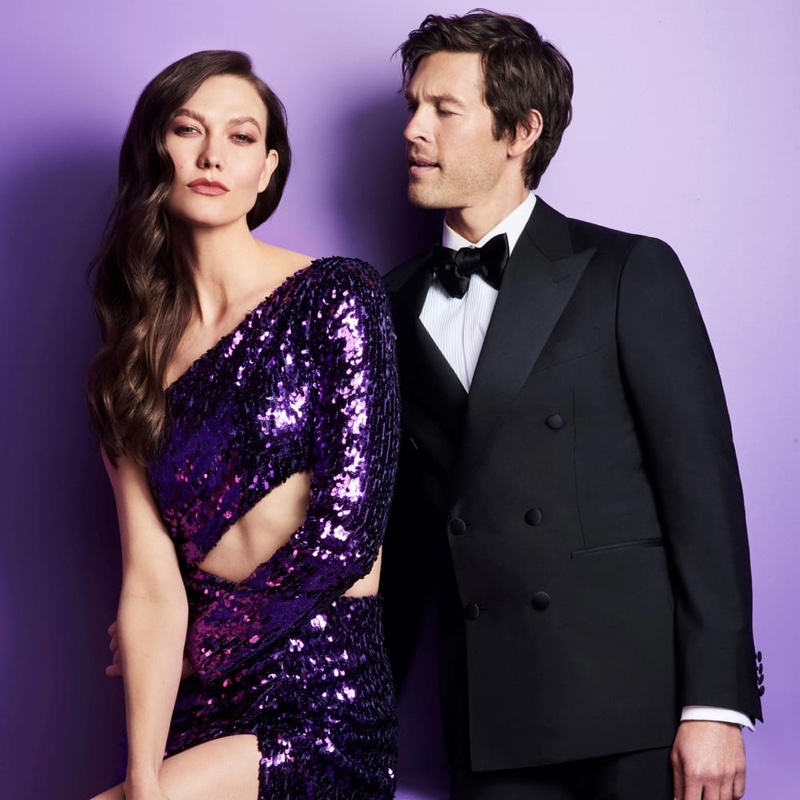 The collaboration between these two models adds a layer of intrigue, setting the stage for a fragrance that's as multifaceted as the people who wear it. The pairing previously fronted a holiday fragrance ad for the scent.
The Bottle: A Stiletto in Bloom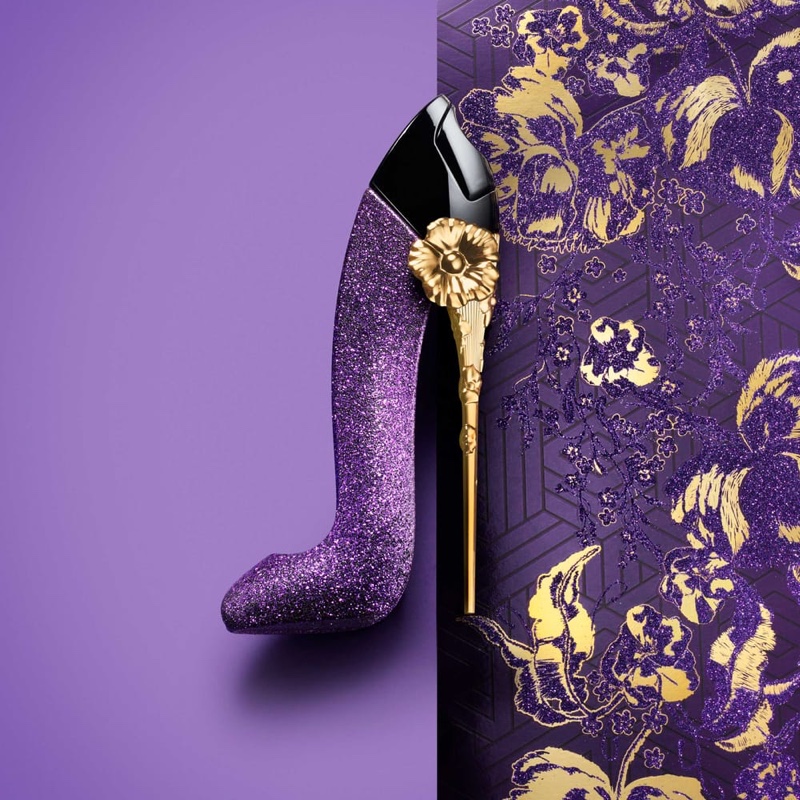 The bottle is a spectacle in itself, featuring the brand's signature stiletto shape. But this isn't just any stiletto—it's a glittering purple masterpiece adorned with a golden flower. It's as if the bottle whispers, "This is not your everyday fragrance; this is a statement."
For those looking to indulge, the fragrance comes with a price tag of $144 for a 2.7 fl oz bottle. It's an investment in a scent experience that promises to be as unforgettable as it is luxurious.
The Fragrance notes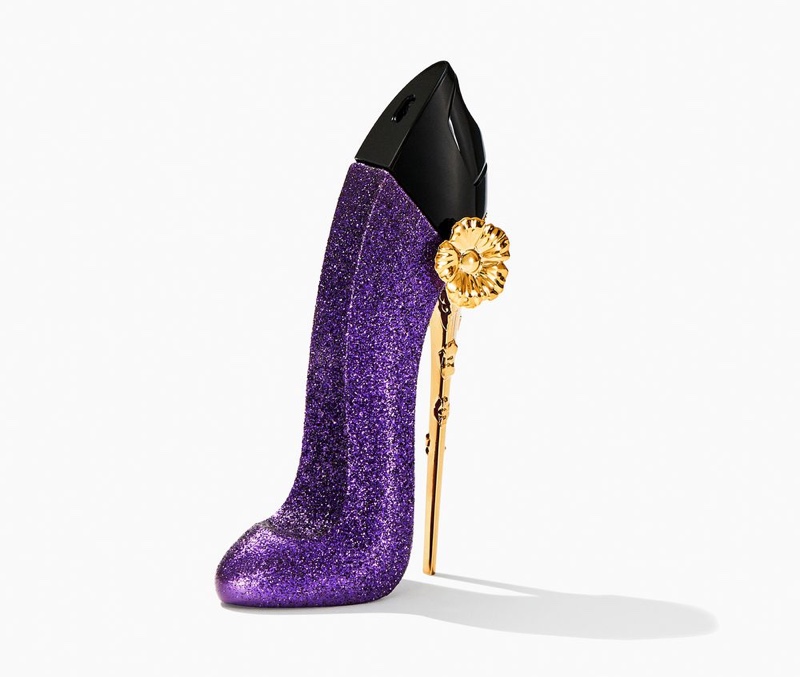 Good Girl Dazzling Garden is a complex blend that defies easy categorization. Its olfactive family is described as an amber floral with a unique combination that hints at its layered depth. The top notes of almond open the experience with a burst of bold vibrancy.
As the scent unfolds, heart notes of Jasmine Sambac and Tuberose Chrystal introduce a bright femininity reminiscent of a sunlit garden. The base notes of Tonka Bean and Cocoa add a touch of mystery, like the last rays of a setting sun.