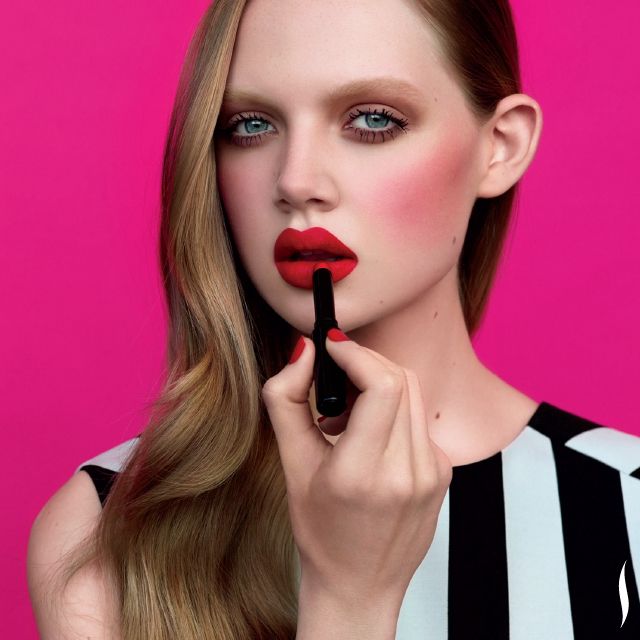 Where to Buy Makeup Online–Shopping for makeup from the comfort of home is now more easier than ever. The best thing is not having to lug to the store for your beauty buys. A couple clicks of a button and you're favorite products are on their way in an instant. But where are the best places to buy makeup online? The best means a great selection of brands, a trustworthy reputation and if possible, free samples! Check out our roundup of the five top websites in the US to shop for makeup online below.
Ulta Beauty was founded in 1990 and features not only makeup but also products for hair, nails skincare and fragrance. Also great about their makeup section is that every order comes with free samples. Some of the brands they cary include bareMinerals, ck One, Smashbox and Urban Decay.
Macy's may be known for its clothing department, but they also have a fantastic beauty selection. They carry more mid-tier and higher-end brands like MAC Cosmetics, Dior, Clinique and Shisheido. It's great that you can shop for clothes and makeup in one place.
Sephora first launched its web store in 1999 and carries a wide assortment of makeup brands ranging from Yves Saint Laurent to Dolce & Gabbana to Givenchy. They also have how-to sections based on seasonal looks.
Nordstrom is another department store which carries an impressive makeup lineup. From NARS to Giorgio Armani, it has a wide array of products for those looking for mid-tier to high-end brands.
Drugstore.com and Beauty.com are two affiliated websites where you can shop both and make one order. If you are looking for more affordable makeup buys, Drugstore is the place to go. They carry brands like Maybelline, Almay, e.l.f. and IMAN while Beauty.com carries more mid-tier brands while still having a large selection.