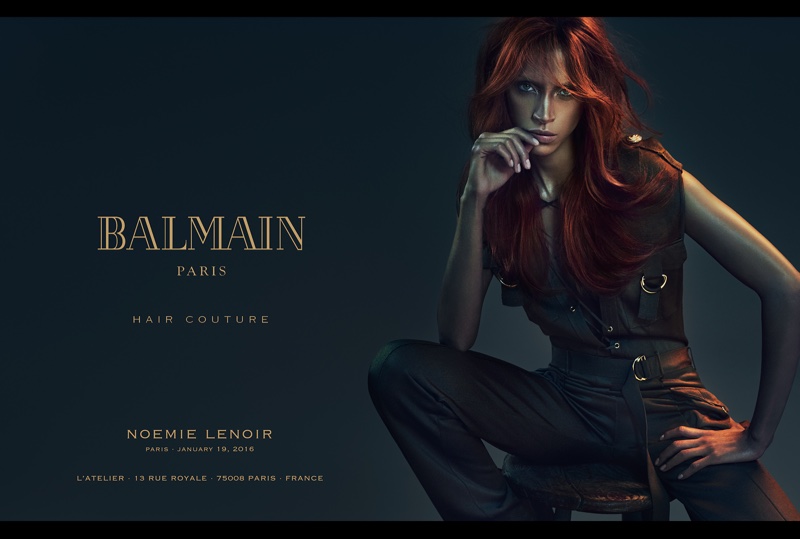 One of France's leading brands, Balmain, has just unveiled a spring-summer 2016 campaign for its Hair Couture line. Photographed by An Le, the advertisements star Devon Windsor, Cindy Bruna and Noemie Lenoir. In the images, the models show off sleek and sexy hairstyles ranging from Farrah Fawcett feathering to Cher, sleek and straight black locks. Pumping up the glamour, macrame tops and form-fitting jackets are also featured from Balmain's ready-to-wear line.
Balmain Hair Couture Spring 2016 Campaign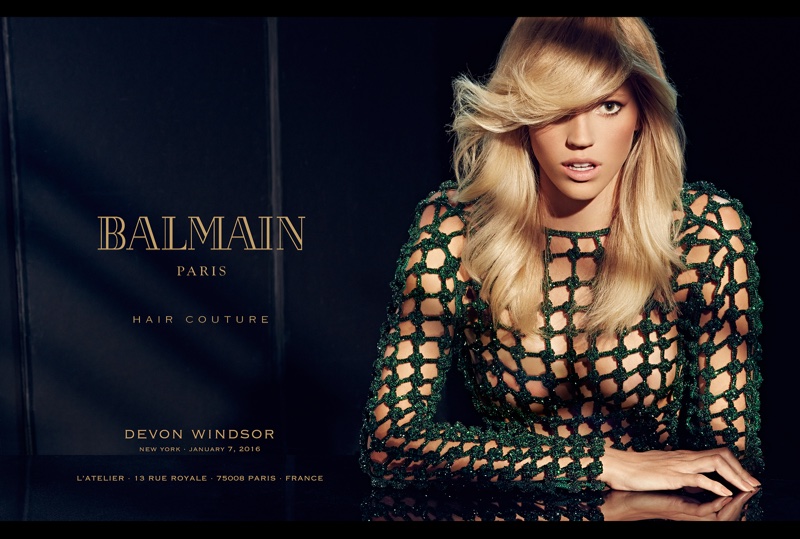 Label: Balmain Hair Couture (Spring / Summer 2016) Photographer: An Le Models: Noemie Lenoir, Devon Windsor, Cindy Bruna | Hair/creative Director: Nabil Harlow | Make up: Renee Garnes (for Devon), Mayia Alleaume (for Noemie, Cindy) | Manicure: Rica Romain | Producer: Victoria Pavon for PAVON NYC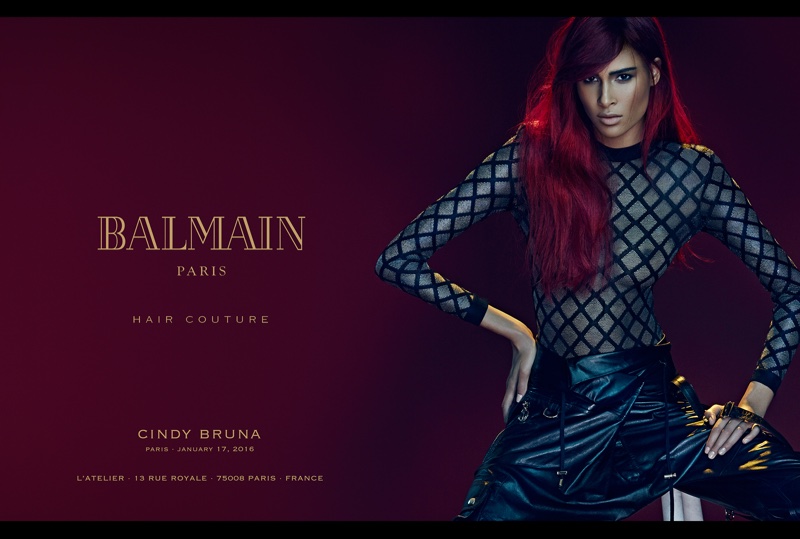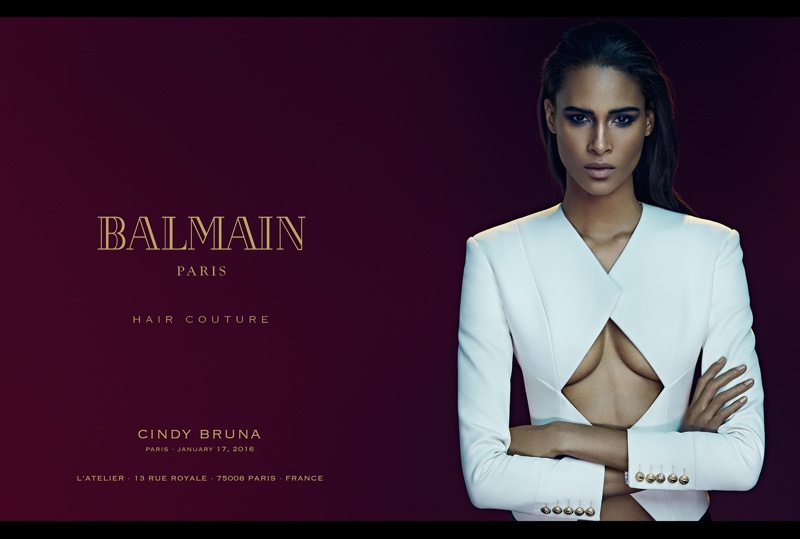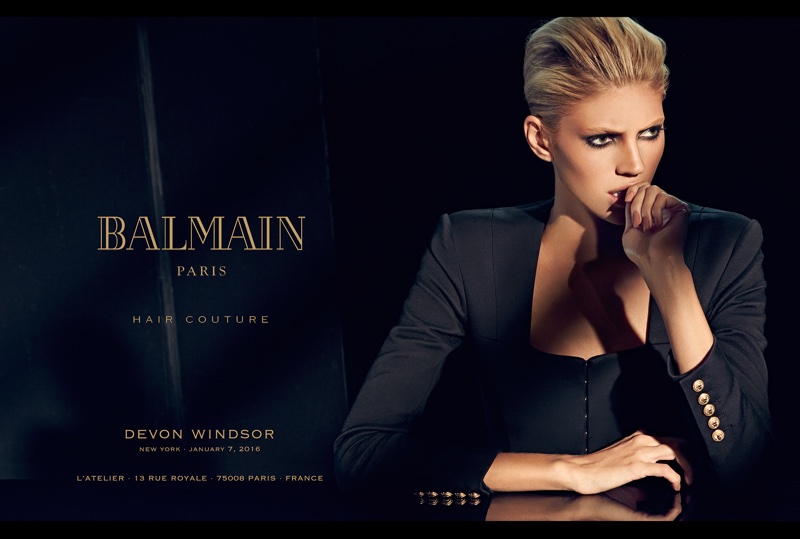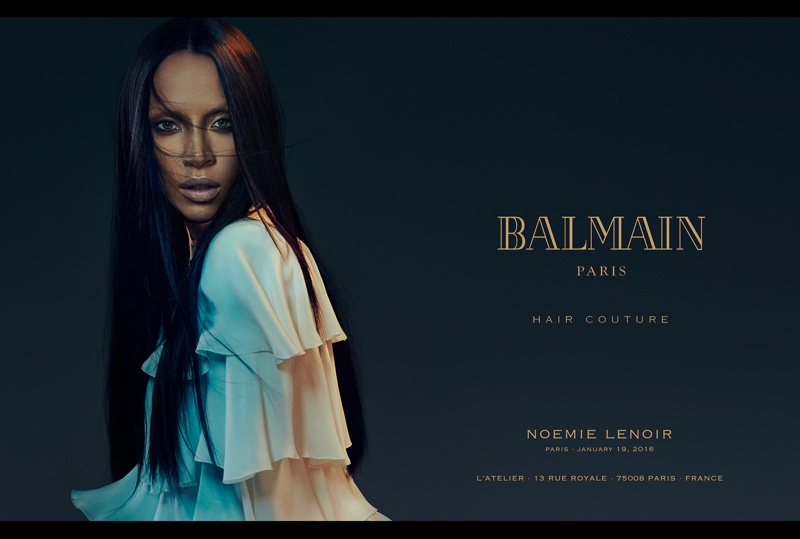 Balmain Fall 2016 Runway Show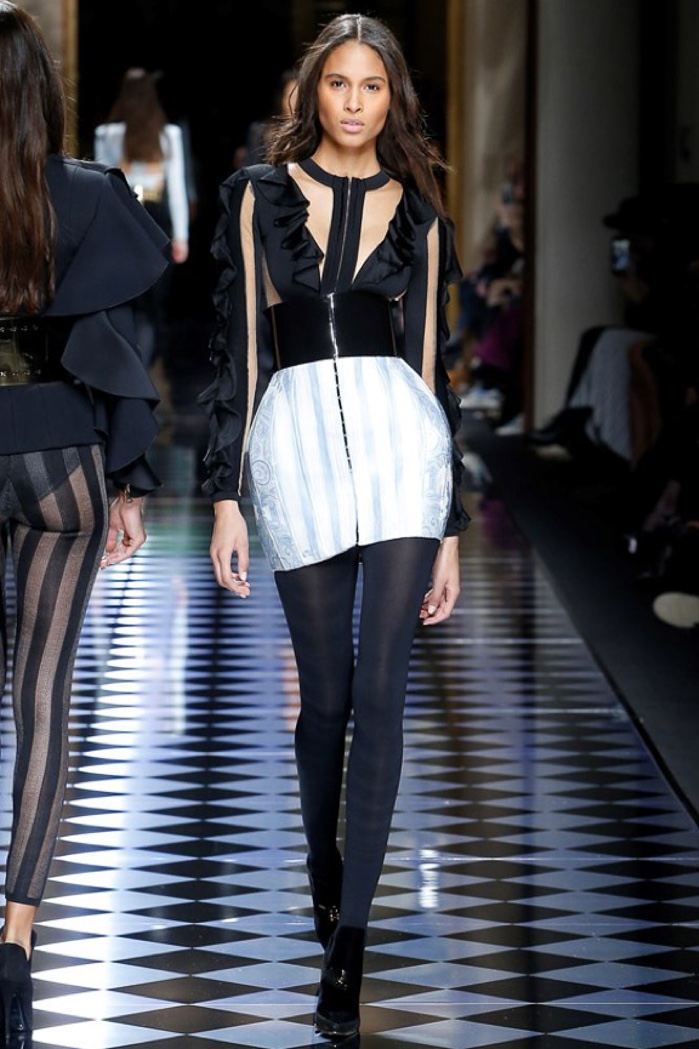 Balmain also recently unveiled its fall-winter 2016 runway presentation held during Paris Fashion Week. Both Cindy Bruna and Devon Windsor walked the show wearing bodycon silhouettes with Devon wearing a brunette wig.