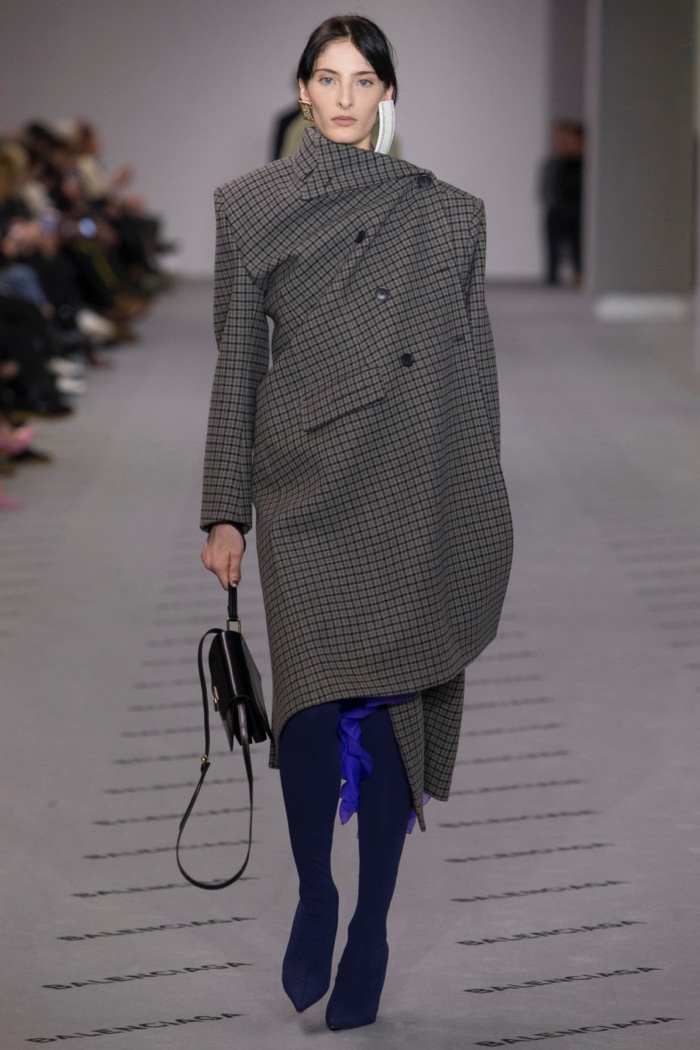 For Balenciaga's fall-winter 2017 collection, Demna Gvasalia continued his focus on oversized silhouettes and a play on proportion. The Georgian designer opened the show with a series of coats and jackets styled to the side. When the Balenciaga woman sheds her layers, what is revealed includes high-necked blouses and shirts paired with mid-length skirts and flared trousers.
Related: Balenciaga Draws the Curtains for Spring 2017 Campaign
For footwear, the designer reissued spring's stocking-boots. Flouncy dresses included colorful prints embraced vibrant florals, chain details and polka dots. Gvasalia introduced nine couture style gowns and dresses marking Balenciaga's 100th anniversary. A feather embellished gown stood out as well as a fuchsia-colored dress featuring ruffled layers.
Balenciaga Fall/Winter 2016