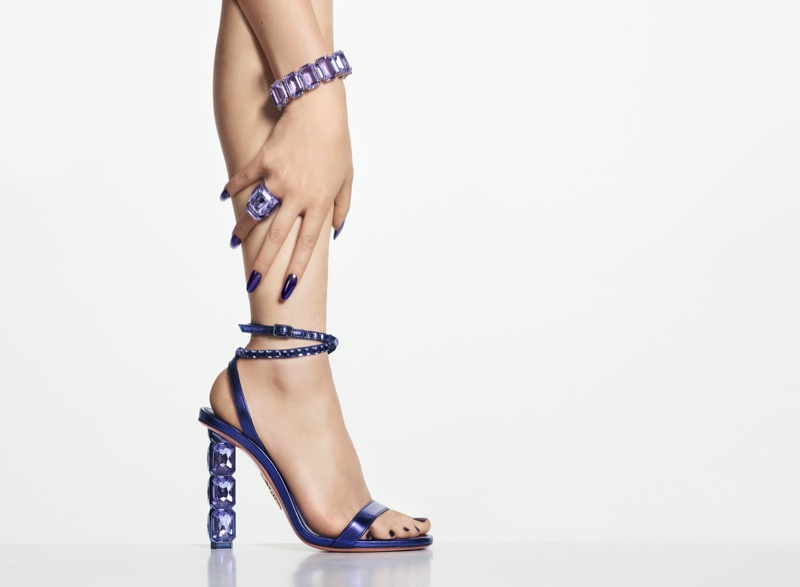 The Aquazzura for Swarovski collaboration results in the creation of a new shoe. It is a sandal with the name Aura, and it feature's the Austrian brand's signature crystals as part of the Swarovski Creators Lab. In addition, it also celebrates the Italian shoe company's tenth anniversary.
Aquazzura for Swarovski Aura Sandal Collection
The Aura sandal features a heel raised on deluxe stones shaped like an octagon and includes ankle straps. Shoe enthusiasts also have their choice between two distinct colorways of the Aura model. They have the option of choosing either "Soft Gold" or "Very Peri." Gold crystals, transparent plexiglass, and laminated Nappa leather are featured in the Soft Gold colorway.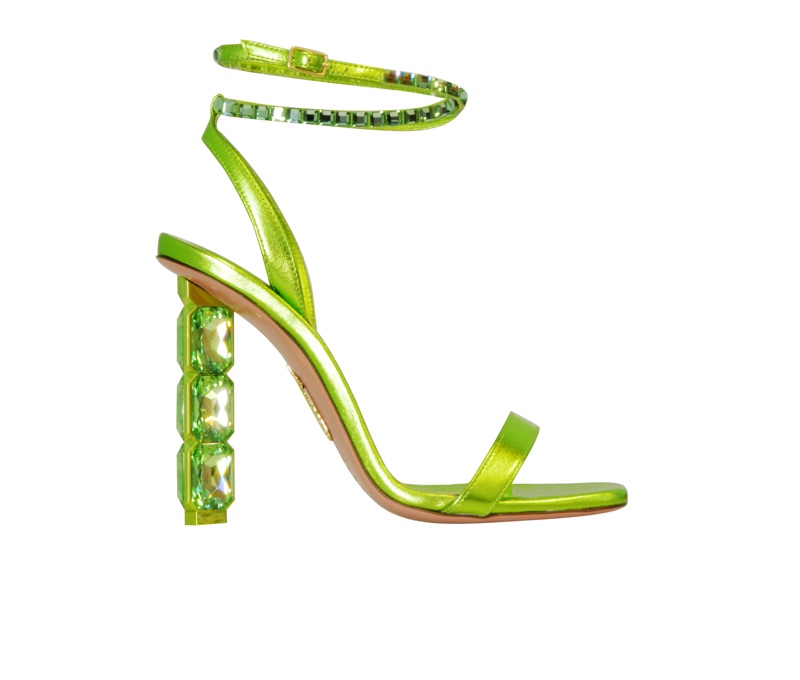 Purple crystals and laminated Nappa leather are featured prominently in the Very Peri design. The Aura places significant emphasis on vibrant colors and abstract geometric patterns influenced by Swarovski's heritage. See another collaboration with Swarovski & Rosenthal's colorful dining sets.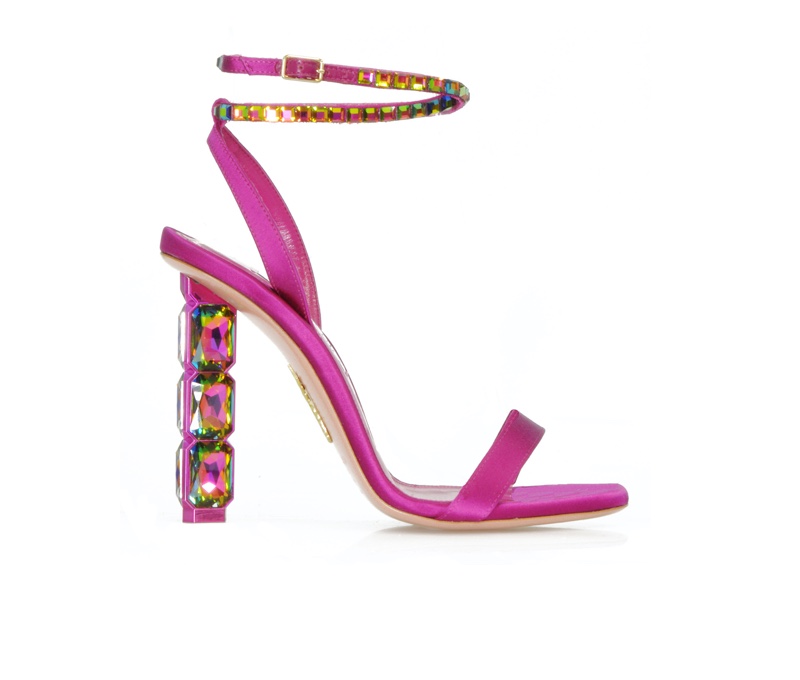 The Swarovski Creators Lab focuses on limited-edition products, as well as partnerships and collaborations with other businesses and organizations across the globe. The sandal will also be available only on Aquazzura in Lime Green, Bougainvillea Pink, and Shimmering Silver.