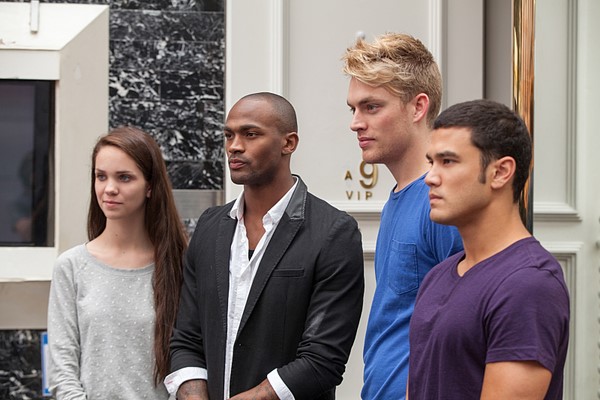 It's down to the final four for America's Next Top Model this cycle. We have three guys and one girl with the chance to win the 21st cycle. Who has what it takes? We find out in a two-part finale. First you have Lenox the shy and quiet girl who has seemed like a frontrunner since the beginning, then you have Adam who is the dark horse of the competition, then Will who is the dancer and Keith who brings the sex appeal.
Tyra Photo Shoot
The episode starts with Tyra announcing that the final four have to do a commercial for Tyra's new beauty line predictably called Tyra. With crazy names like Smack My Fat Lash, Oops Liner and Sculpt in a Stick; the finalists had to work the products. Of course this meant bringing back all the eliminated contestants and we even get the surprise of seeing Allison Harvard—an ANTM all-star.
Guess Photos
Next up, the final four went to the ANTM judging room only to be told that surprise, they were doing the Guess shoot photographed by Yu Tsai. Keith seems to be really nervous since Yu can be very harsh on him. Lenox is struggling to push through with the sex appeal. When all the shots were done, Tyra, Kelly and Miss J entered the set with Tyra revealing that they were watching the shoot the entire time. They then immediately went to the judging panel. Once again, Adam had the top score while Will came in second and Lenox was eliminated. You know what that means? First male winner of America's Next Top Model!

Runway
The final challenge for the three model guys ended up being the runway show for Korean designer Lie Sie Bong. There was a hot performance by the K-pop group 2NE1 and all the eliminated contestants plus Jourdan Miller from Cycle 20 made an appearance on the catwalk. It appears that none of the final three guys had any major flops on the runway, and it could be anybody's game at this point.

The Winner is Keith!
Finally, Will, Keith and Adam went to judging panel all dressed in black (very tight-fitting, if we might add) shirts. The judges went back and forth on who deserved to be the winner with Adam being eliminated first. Down to Will and Keith, ultimately Keith was named the first male winner of America's Next Top Model.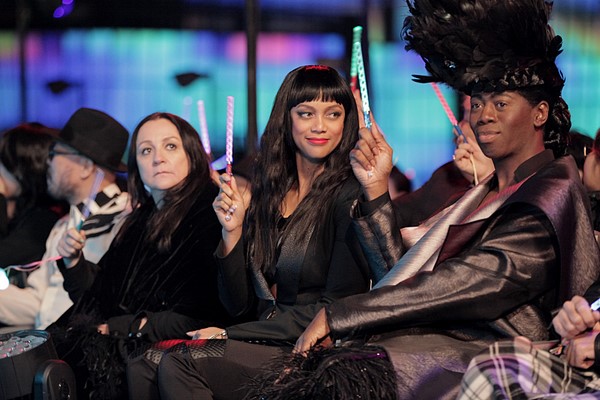 What do you think about Keith winning this cycle? Do you think someone else should have taken the title?