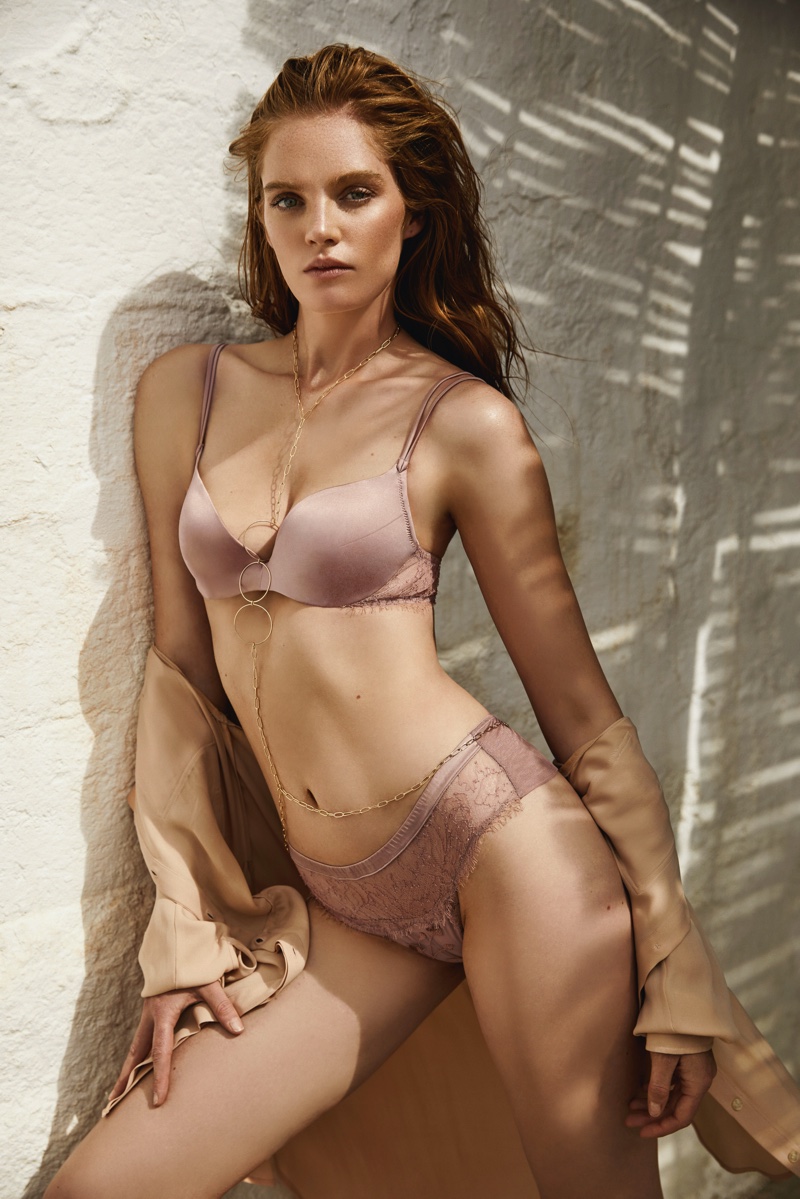 Alexina Graham sizzles wearing Spanish brand Andres Sarda's spring-summer 2022 lingerie collection. The redhead model basks in the sun in a variety of satin and lace designs. Photographed by Miguel Reveriego, she enchants in each shot. Colors such as blush pink, blazing red, sapphire blue, and charcoal grey are featured in a stunning color palette.
Andres Sarda Lingerie Spring/Summer 2022 Collection
Several revolutionary women in history have been honored with style names. Figures like Katherine Johnson, who assisted NASA in calculating the course of space shuttle flights; Marie Tharp, an American cartographer; and Rosalind Franklin, an English scientist, inspire. For beauty, hair and makeup artist Paco Garrigues works on Alexina's wavy tresses and bronzed skin.
Related: Alexina Graham Wows in Haute Couture Designs for Harper's Bazaar Serbia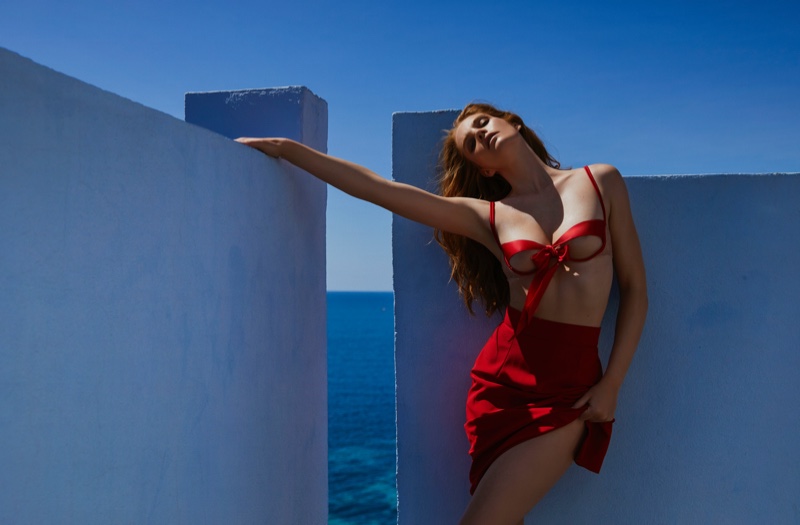 The series go beyond the categories of lingerie and swimwear. The freedom to use them as we want is at the core of the collection. We have created garments which are versatile, so that everyone can wear them as they want, according to their mood, the moment or the occasion. Lingerie as well as swimwear can be adorned as prêt-à-porter.

Andres Sarda