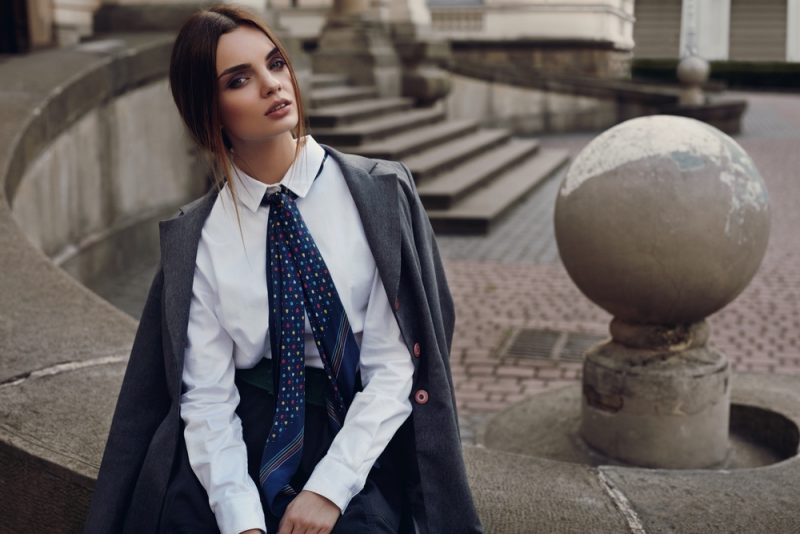 Wearing menswear pieces as a woman can be challenging to pull off. If you pick the wrong clothes and match them with your wardrobe staples, you may look overwhelmed or uncoordinated. However, if you know how to style men's clothes well, you can use it to elevate your style. For one, you can use them to look more professional when you go to work.
Here are some tips you can follow to incorporate menswear pieces into your work wardrobe successfully:
1. Choose Oversized Pieces
Nowadays, sporting an oversized blazer with a flattering top and slacks isn't unusual. Some people pair well-fitted pieces with a more oversized item to balance their look. For example, you can wear a blouse that's one size bigger and pair it with straight-cut pants to highlight your legs.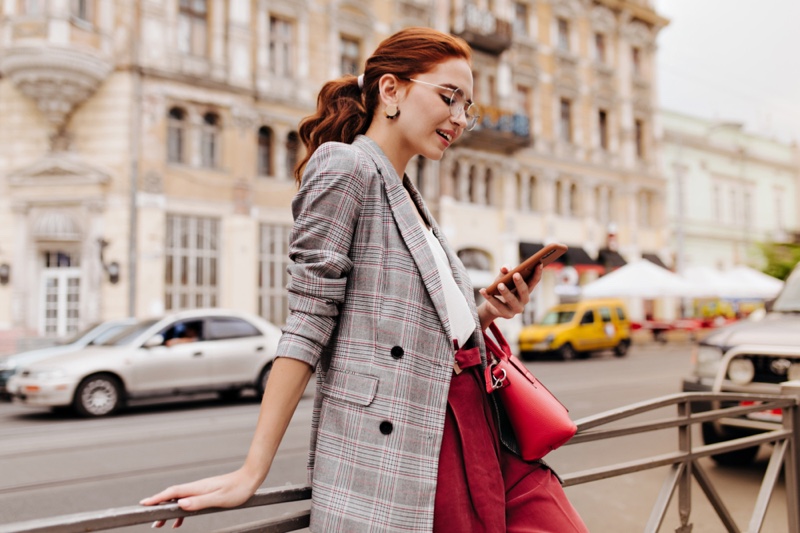 If you don't know how to style more dynamic menswear pieces, you can start by getting oversized pieces from the men's section. For instance, you can get a dress shirt or a blazer that's one size bigger. You can then pair them with items you already have in your closet, like a pair of jeans or slacks.
Wearing oversized clothes can make you appear more laidback but still professional. It'll also make you feel more comfortable since they don't cling to your body tightly. It can be a good outfit choice if you need to move around constantly during the day. To add femininity to your look, wear eye-catching shoes whenever you wear oversized clothes.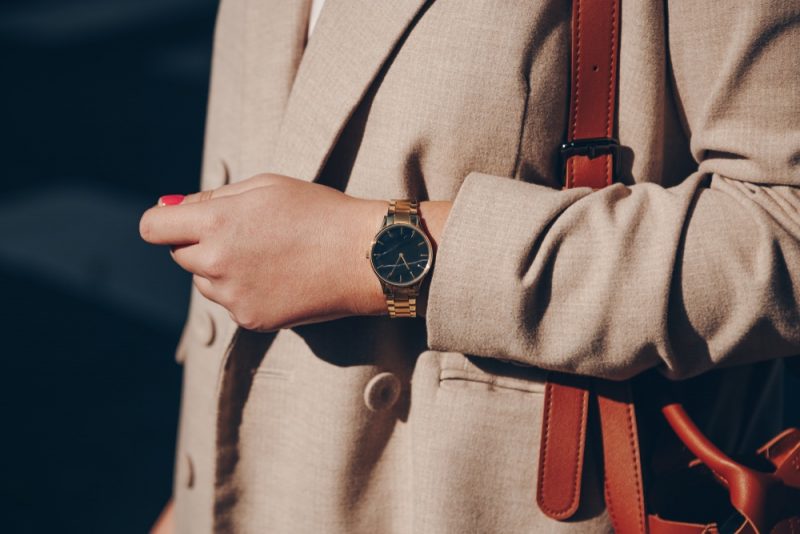 2. Pick Colors That Are Easy to Style
Some menswear clothes often come in monochrome or basic colors like white, black, or navy. Although there are also bright-colored clothes, you may find it easier to style pieces in basic shades. For instance, white shirts are easy to pair with various tops and pants. You can also use it with outer pieces like jackets or blazers. It goes well with other colors, so you won't struggle to find clothes that match it well.
If you're more adventurous, you can buy men's shirts with patterns and pair them with plain clothes. This way, your whole outfit will look balanced and suitable for a professional setting. Various shops offer a wide range of men's clothing. For instance, you can try to find items you like on online stores like CALIBRE.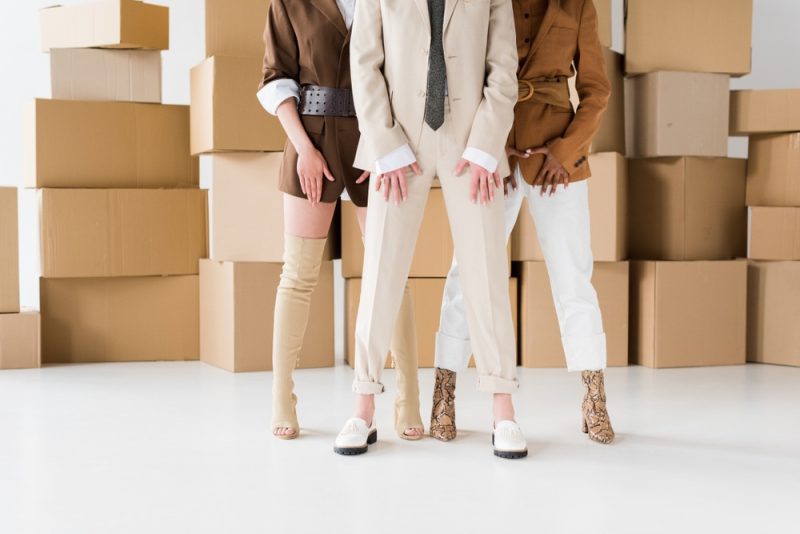 3. Pair It With Statement Shoes
Another effective way to incorporate men's clothes into your wardrobe is by pairing them with statement shoes like platform heels. Some menswear items like coats have structured accents that may be difficult to pull off as a woman. If you have a small frame, your clothes may look unflattering, especially if the size is too big for your body. Hence, one way to make it more feminine is by pairing it with eye-catching shoes.
Wearing heels is an excellent way to balance bold men's clothes since it can elongate your figure and add a touch of femininity to your outfit. Furthermore, wearing this type of footwear suits a work setting since it looks professional. For example, if you're working in an office and need to attend to clients all day, it may not be advisable to wear sneakers or flats.
It's more appropriate to wear shoes that match well with smart casual to semi-formal clothes. This way, you'll look confident and presentable whenever you face your workmates or clients.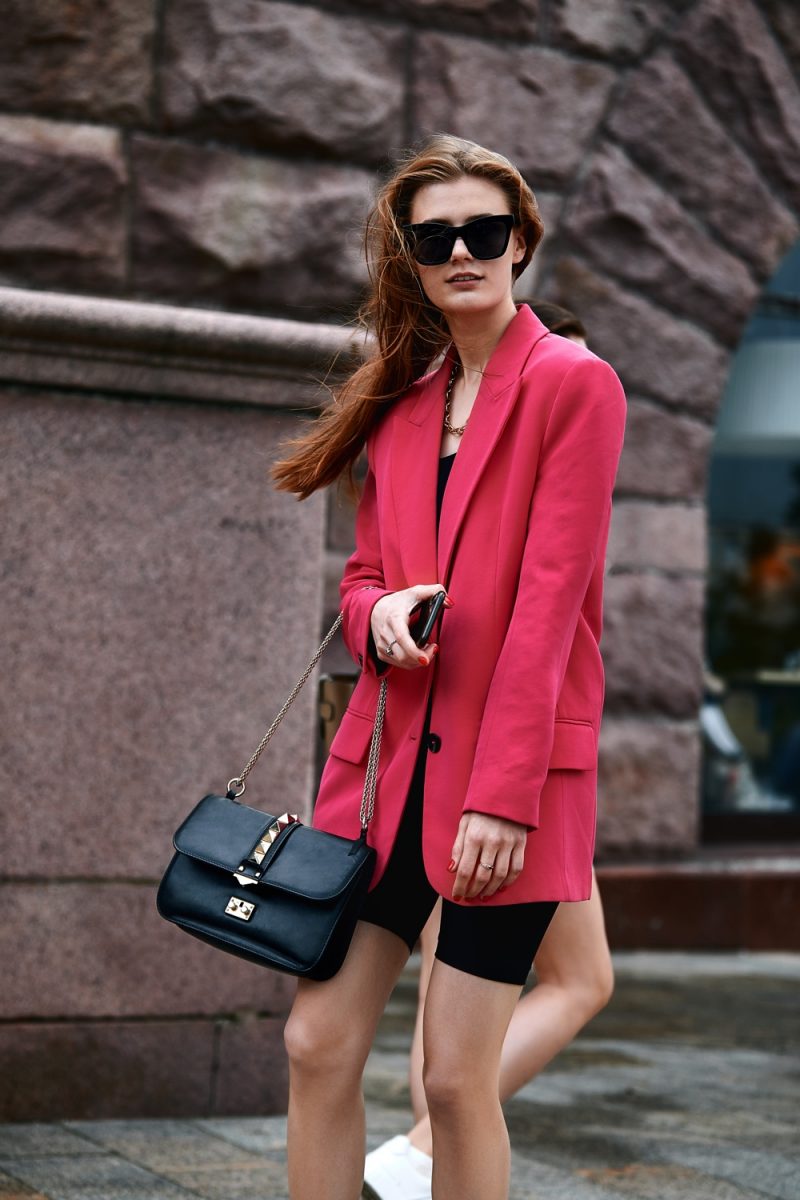 4. Style It with Accessories
If you're unsure how you look when wearing menswear pieces, you can add some accessories to your outfit. It can be challenging to balance masculine and feminine elements, especially if you're dressing for a specific occasion. For instance, your office may have policies on what you're allowed to wear at work.
Your clothing options may be limited, so it's best to invest in accessories like a watch or necklace. Wearing accessories can elevate your look. It can also add a more professional touch to your outfit.
Just be careful when choosing pieces to wear with your clothes. For instance, it's best to keep it minimal if you're wearing a dress shirt and pants to work. Wearing too many items will make you look out of place and may ruin your style.
Final Thoughts
You don't have to limit your style by only wearing clothes from the women's section when you need to work. There are various styles you can try using some menswear pieces. You can match some items you already own with masculine clothes like button-down shirts or oversized blazers.
These pieces will fit a professional setting and also make you feel more comfortable throughout your workday. Remember to stick to styles that compliment your body type and pick colors that are easy to match. This way, it'll be easier to select clothes you'll wear to the office.