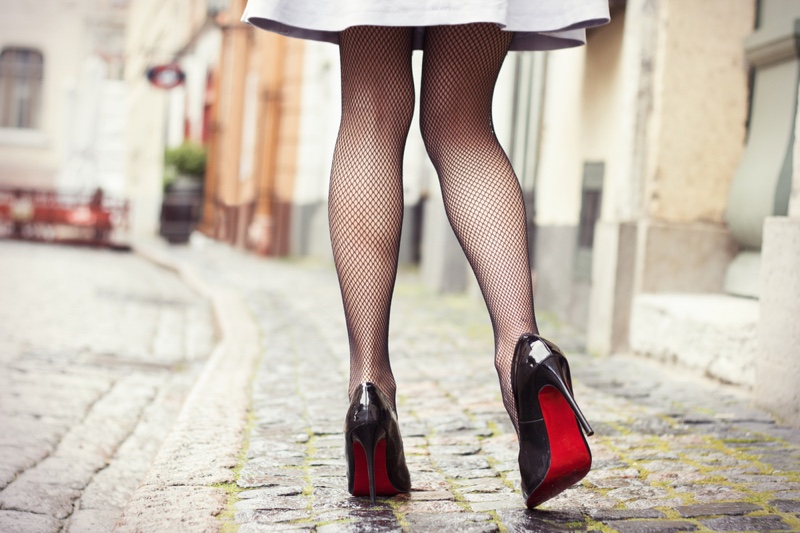 For many, the most important aspect of any outfit is the shoes that go with it. Some people have hundreds of pairs to choose from for all sorts of soirees, events, and openings. Others have a tried and tested select few that can be paired with nearly every ensemble. But are we seeing a move towards more comfortable heels and away from , more dramatic heights?
Comfortable Heels Can Be Fashionable
One of the common misconceptions about a shorter heel – a kitten or a spool heel – is that they are automatically less fashionable than simple pumps or a platform shoe. But comfortable footwear is becoming the norm to reflect our day-to-day lives. We're on our feet more and a higher heel isn't necessarily suitable for the additional standing time.
For instance, the Maison Margiela Décolleté spool heel shows that a small heel can still be high fashion. The cream shoe epitomizes both comfort and fashion as it rejects a spindly stiletto for the traditional spool heel of the Rococo and Baroque periods. The spool style is thicker at the sole, narrow in the middle, and thicker again at the base, forming an hourglass shape or resembling the spool of a thread. With the top designers using comfortable heels in their collections, we're likely to see wider trends move towards it.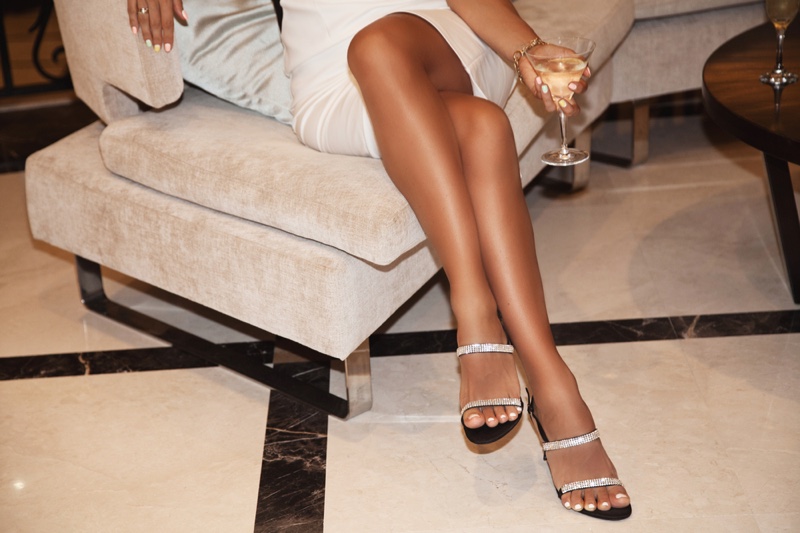 Sandal Heels Are In Again
Similarly, wedge and sandal heels have previously been fashion faux pas. Many see the wedge, in particular, as cutting corners – they believe it makes many smarter outfits look too casual. But the rise in popularity of this style of shoe is helping to dispel these worries and show that sandals with heels can work with any spring or summer look. Strappy sandals that help support a heel are also in vogue.
Ted Baker's strappy heeled sandal and the Jimmy Choo Dochas suede sandals both show that this footwear can be fashionable. They can be customized, too: the Jimmy Choo pair shows this with its crystal embellishments. This elevates them from being a casual pair of footwear to more of a statement shoe.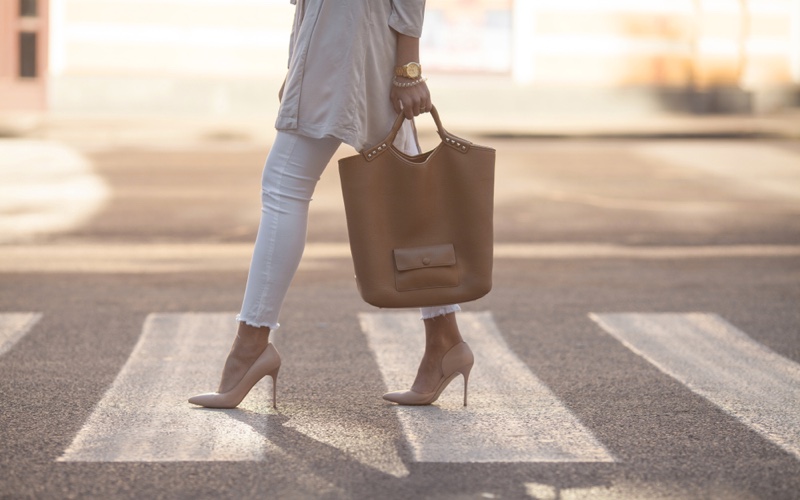 High Heels Reign Supreme
Despite the move towards a wider variety of heel designs, the standard pump will never go out of style. The ideal wardrobe solution is to build a shoe collection around some simple heels and then switch things up with other pieces to blend with the current trend. The enduring nature of high heels is like your little black dress or pair of Levi's – some things will always look good. So, while we are seeing experimentation with other kinds of previously 'outlawed' shoe designs, for those who are in doubt, the stiletto or simple pump is still in fashion.
A major trend of 2020 was comfort, so it makes sense that 2021 will be blending this need with more desirable looks that fit into the high-fashion scene. This new style could well see versatile lower heels for the day-to-day and sandals on the red carpet.