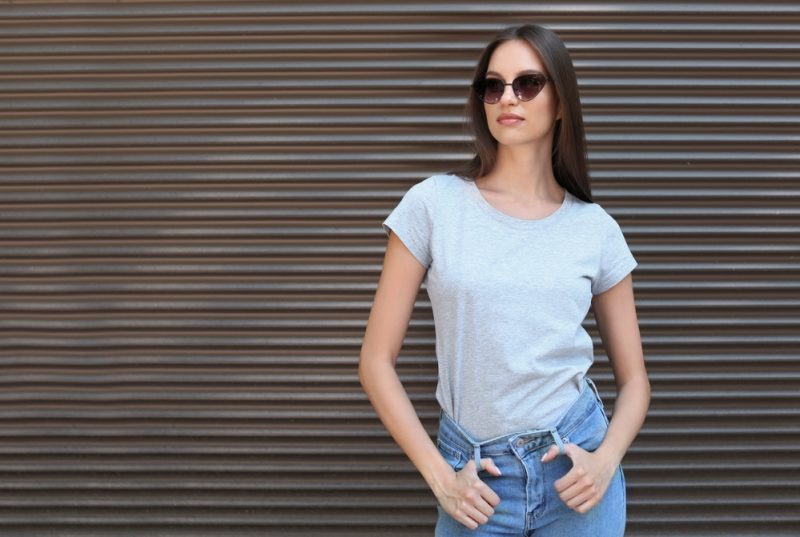 Regardless of the year, t-shirts are always an essential fashion item. Whether you dress them up for a comfy red carpet look or need a little casual glam, your t-shirt collection is the most versatile tool in your wardrobe. Here are four tips to ensure your t-shirt style stays top-notch:
1. Find the Right Fit
Many manufacturers use different sizing measurements. This can leave you confused and uncomfortable.
It's essential to find the right fit for your frame to look good in your t-shirt.
There are five basic body shapes. Each has a different effect on the way your t-shirt looks on you.
Triangle and oval-shaped bodies look better in a loose-fitting garment, so you may want to choose a larger-sized t-shirt than you usually would.

Those with a trapezoid or inverted triangle shape can play up an athletic cut with a tighter t-shirt.

If you're a symmetrically shaped rectangle type, stick to truer sizes to ensure you don't look like you're drowning in fabric or too stuffy.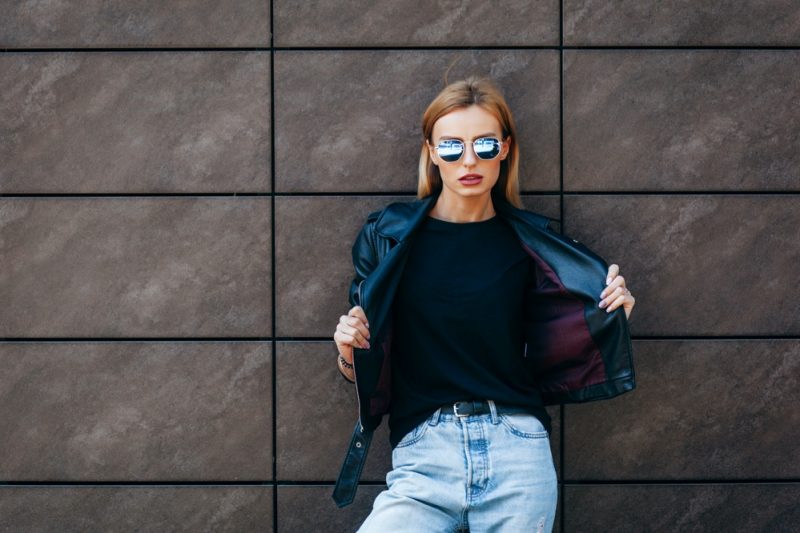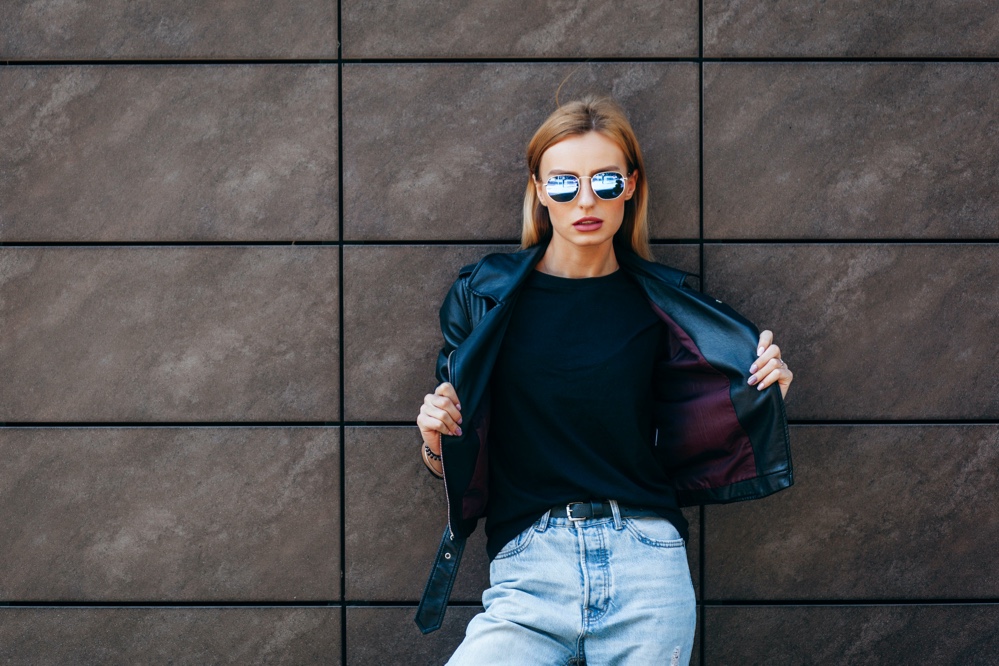 2. Explore Different Fabrics
Plain cotton t-shirts are no longer the only choice for the casual shopper. Today's natural and manmade fabrics boost style and comfort, often without breaking the bank.
High-end bamboo-based fabrics are soft, silky, and give you plenty of air circulation.

Merino, made from fine-woven wool, requires minimal washing in-between wears.

Stretchy Lycra, Spandex, and similar manufactured clothes keep their shape through all kinds of use.

Linen t-shirts give your garment a smooth, silky texture.

Jersey is super soft, flexible, and warm.
Explore your favorite clothing stores to discover the benefits of these nontraditional fabrics.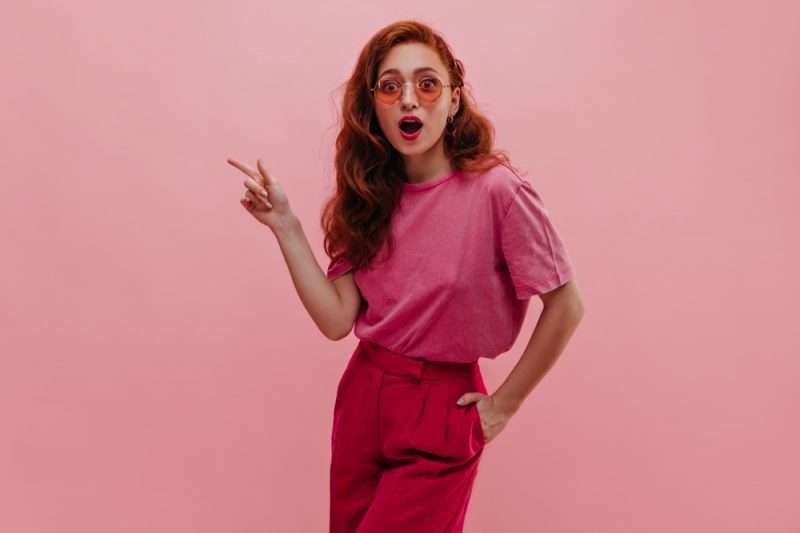 3. Check Your Colors
Be cautious in your use of colors and patterns. Sticking with solid, neutral colors keeps your look clean and flexible. You can always play it up with more colorful layers to achieve a vibrant effect. These colors are versatile and appropriate for most skin tones.
Gray goes well with black or white pants.

Black goes with everything and makes an excellent background for silver accessories.
Of course, you can still fashionably rock your white t-shirts. It's best to avoid busy patterns or too bold colors if you're going for a more distinguished look. Layer your t-shirt with a hooded sweatshirt. You can find unisex wholesale hoodies to fit your style and budget at ShirtSpace.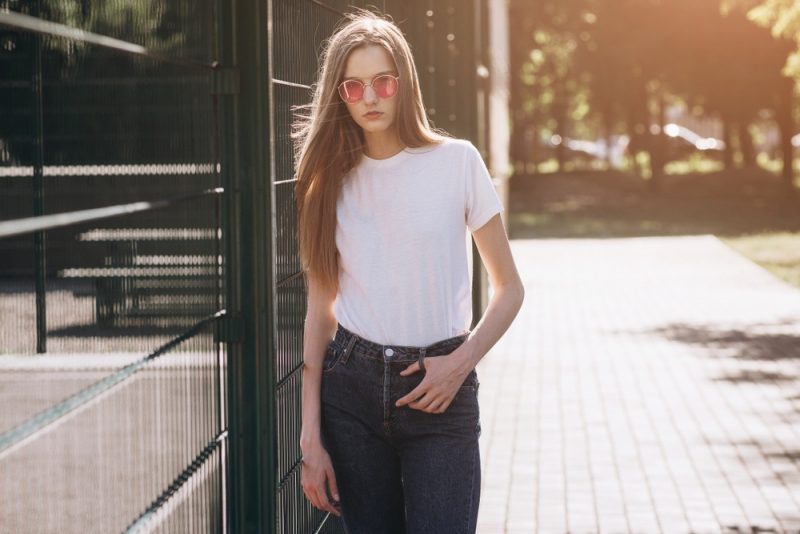 4. Keep Your T-Shirts Clean
The foundation of a good style is proper care of your clothing. Be sure to launder your t-shirts according to the manufacturer's label. It's also important to fold and store your garments correctly. This avoids wrinkles that will compromise your style.
Remember that vintage doesn't mean damage. If your older shirts have holes, stains, or have been stretched out of shape, it's better to let them go in favor of something less mangled.
Conclusion
You don't have to sacrifice comfort for fashion. By finding the right fit, keeping your garments clean, and choosing complementary colors, you can wear your t-shirt with pride to almost any event.