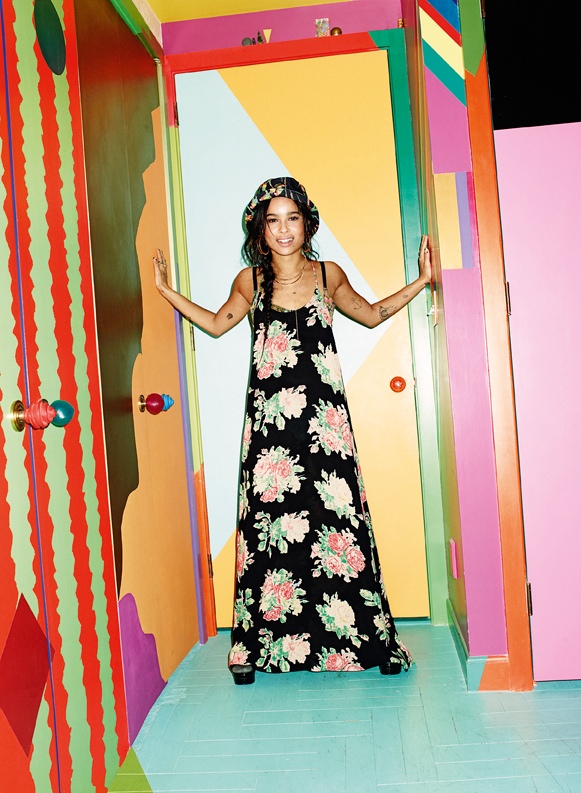 Whoa Zoe–Actress, singer and It girl Zoë Kravitz graces the April cover of ASOS Magazine, wearing eye-catching prints from the British retailer. Ben Sullivan photographs Zoe while Zeba Lowe styles her in the hottest spring trends. In the magazine, she opens up about being friends with Jennifer Lawrence, her personal style and working on the movie "Divergent".
On her friend Jennifer Lawrence's second Oscar nomination:
"I texted Jen…I was like 'Really?!'…she texted back, 'I know people are going to think I'm sleeping with one of the Academy or something.' But when it's people you know getting nominated for Oscars, it's like, wow, my generation's here now, we're being paid attention to."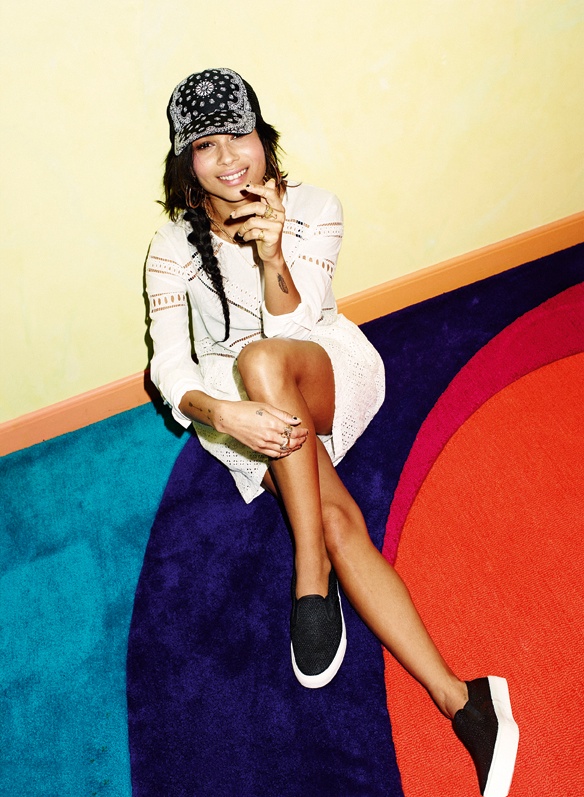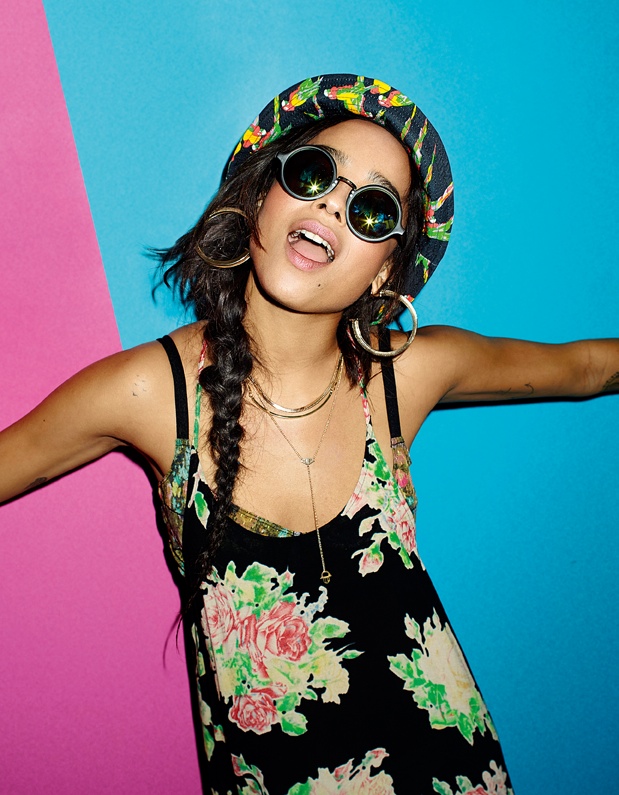 On the expectation of her new movie, Divergent:
"It's a nerve wracking process…the book has fans and people are expecting things. They have ideas on what it should look like, or who should play the characters. I wasn't aware of the books before I read the script, but that was a good thing, because I probably would have freaked out."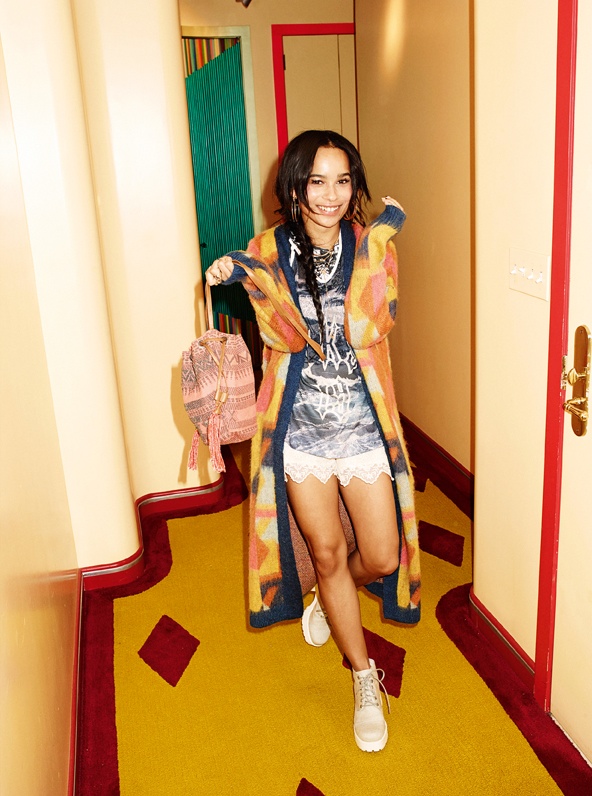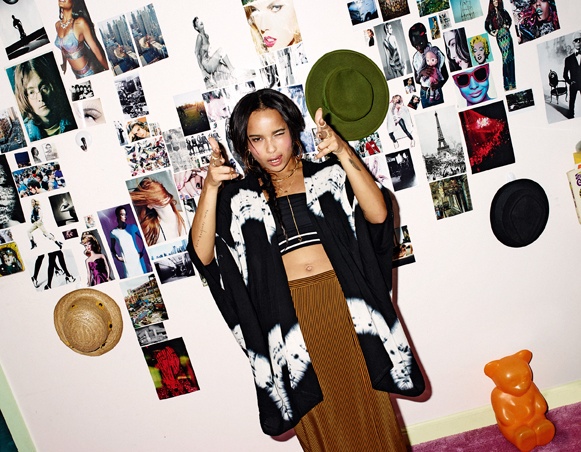 On her style:
"In high school, I was very eccentric…trying things out and wearing a lot of weird shit. Now I'm into t-shirts and jeans, dresses and floral prints. White t-shirts are my thing – vintage or ex boyfriends' – love 'em and take their shirts! And I'm really into the 90s thing. Now I get to dress like all the girls who were cool at the time – I'm living out the fantasy I had when I was 13."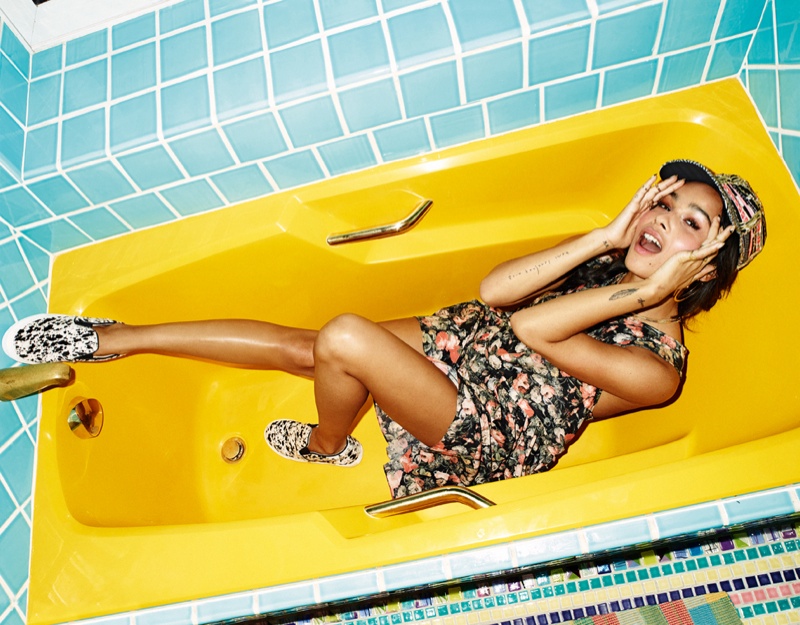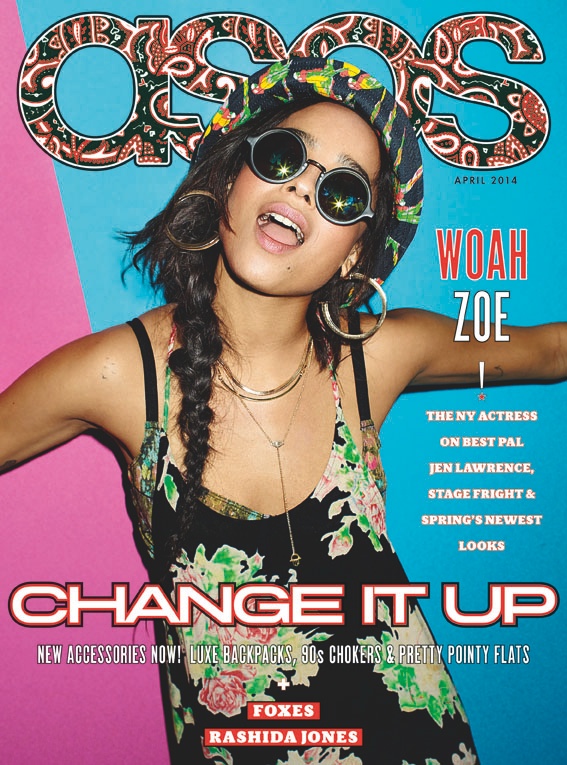 Enjoyed this update?