Envy – Embracing spring looks with a dark edge, photographer Matthew Priestley and stylist Julie Matos capture a story of purely envious ensembles for FGR's latest exclusive. Starring Zhenya Katava, the designs of Givenchy, Lanvin, Max Mara and others are paired with rebellious facial jewelry and glittering accessories. For beauty, makeup artist Justin St Clair and hair stylist David Lopez offer smudged eyes and teased tresses.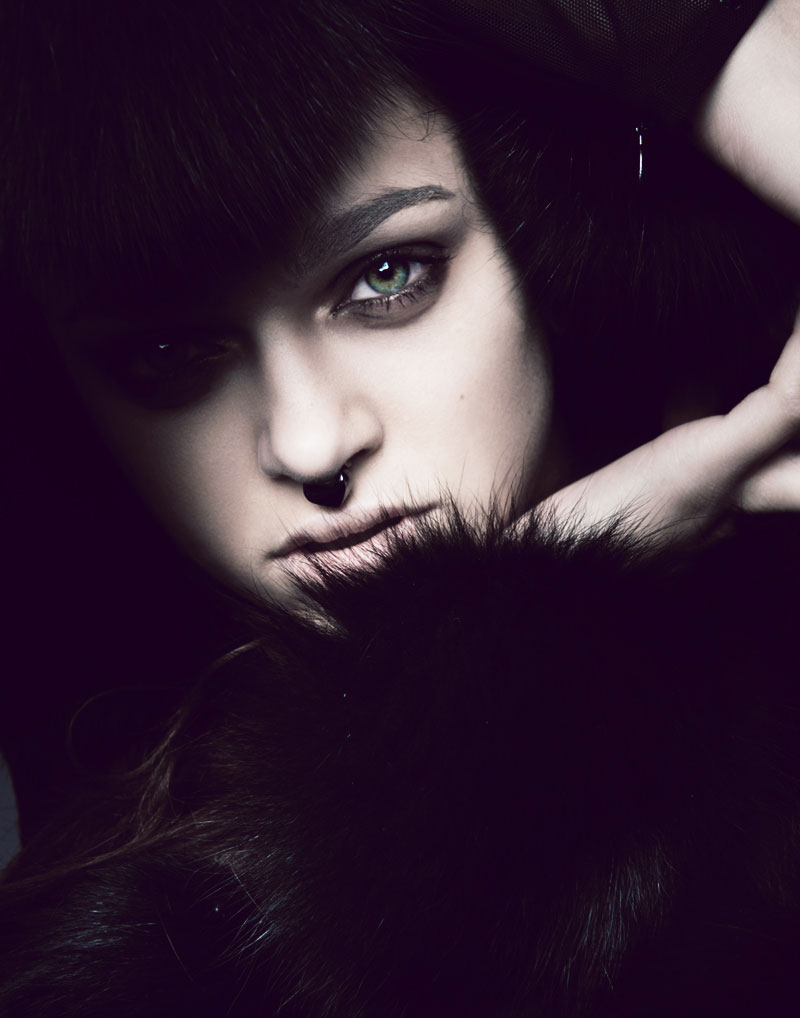 Bodysuit The Blonds, Jewelry (worn throughout entire story) Nose ring, earrings and rings Chrishabana, Rings Ona Chan Jewelry
Bodysuit The Blonds, Belt Jitrois, Pants Cynthia Rowley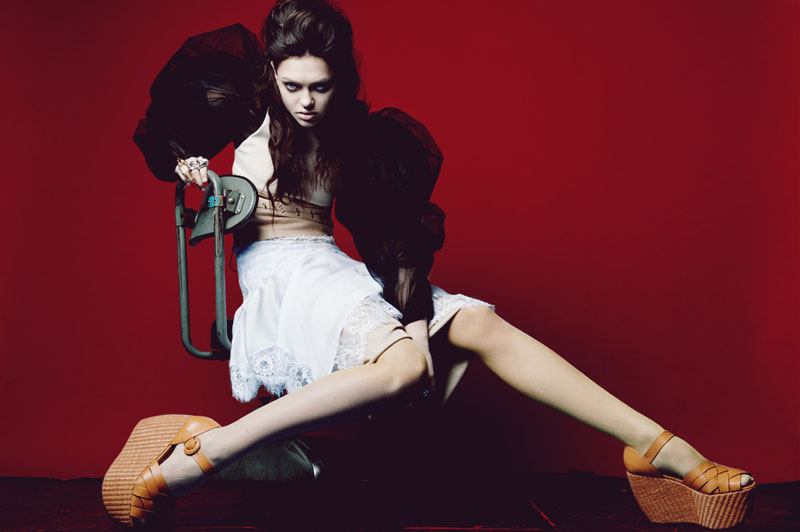 Tulle bolero Terri King, White lace dress Givenchy, Long dress Max Mara, Shoe Walter Stieger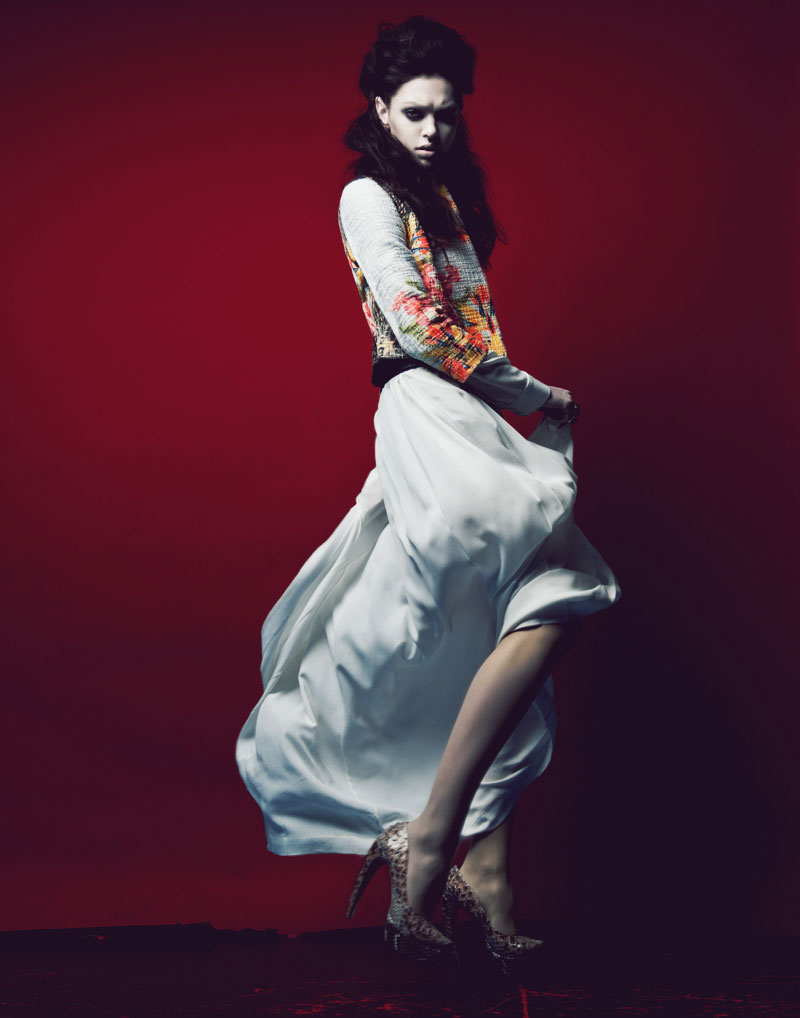 Dress Lanvin, Jacket Givenchy, Shoes Walter Stieger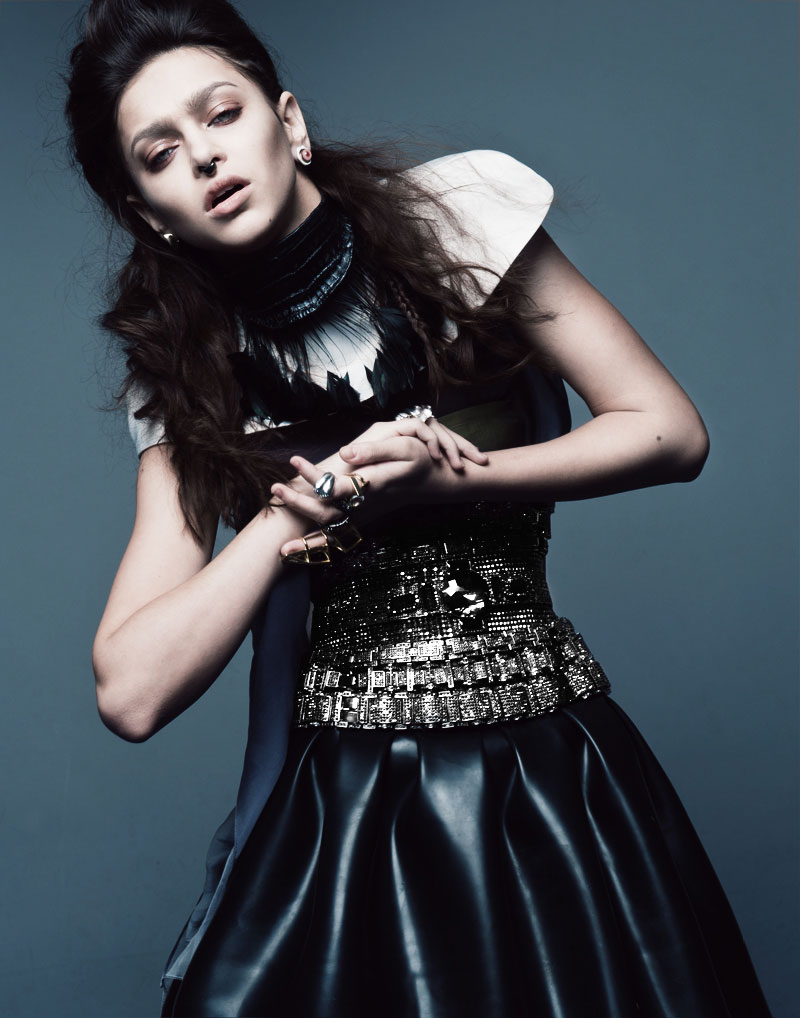 Feather necklace Ohne Titel, Cincher The Blonds, Skirt Jac Langheim, Skirt (worn underneath) Rodarte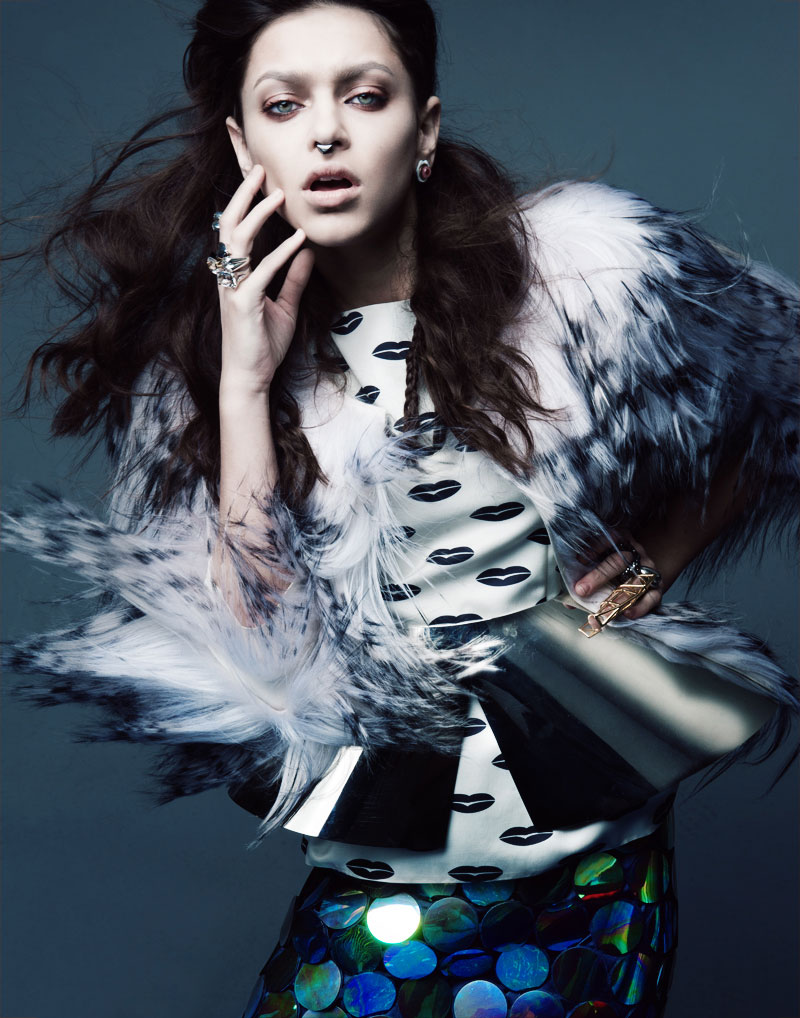 Fur J. Mendel, Top Prada, Peplem Cushie et Ochs, Skirt Marc Jacobs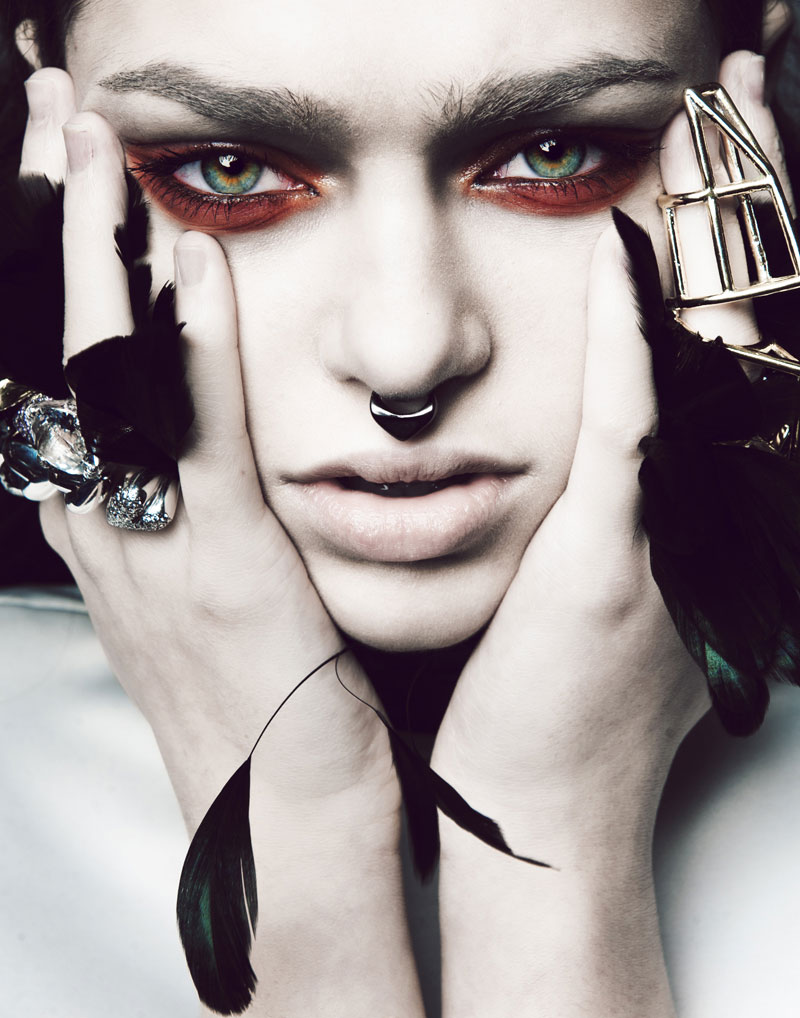 Top Lako Bukia, Feather necklace Ohne Titel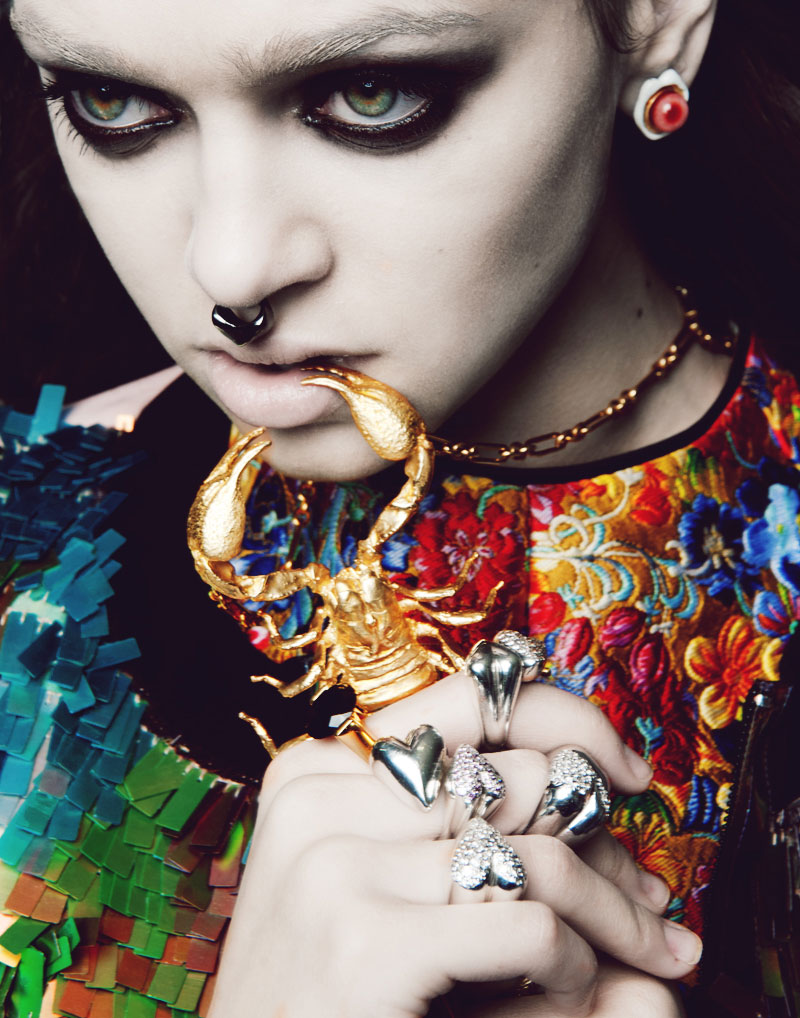 Floral top Tom Ford, Earring and nose ring Crisabana, Scorpion necklace Tom Ford, Jacket Sport Max
Photographer: Matthew Priestley
Stylist: Julie Matos @ Ford Artists
Makeup: Justin St Clair @ Ford Artists
Hair: David Lopez @ Ford Artists
Model: Zhenya Katava @ Women Management
Photographer's Assistant: Chris Galli
Enjoyed this update?