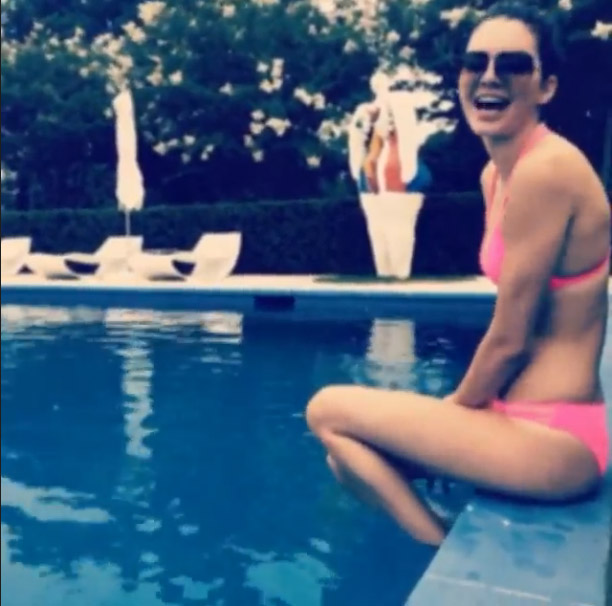 Kendall Does the Ice Bucket Challenge–Wearing a pink bikini and posing poolside, model Kendall Jenner did the ALS Ice Bucket Challenge yesterday and shared the video with her over 12 million followers on Instagram. Her sister Kylie nominated her, and Kendall, who recently made news by using only her first name on her comp card, took on the task. The dark-haired beauty nominated her sister Khloe Kardashian and photography duo Mert & Marcus to take the challenge next.
You can watch other fashion figures do the ALS Ice Bucket Challenge here.
Enjoyed this update?