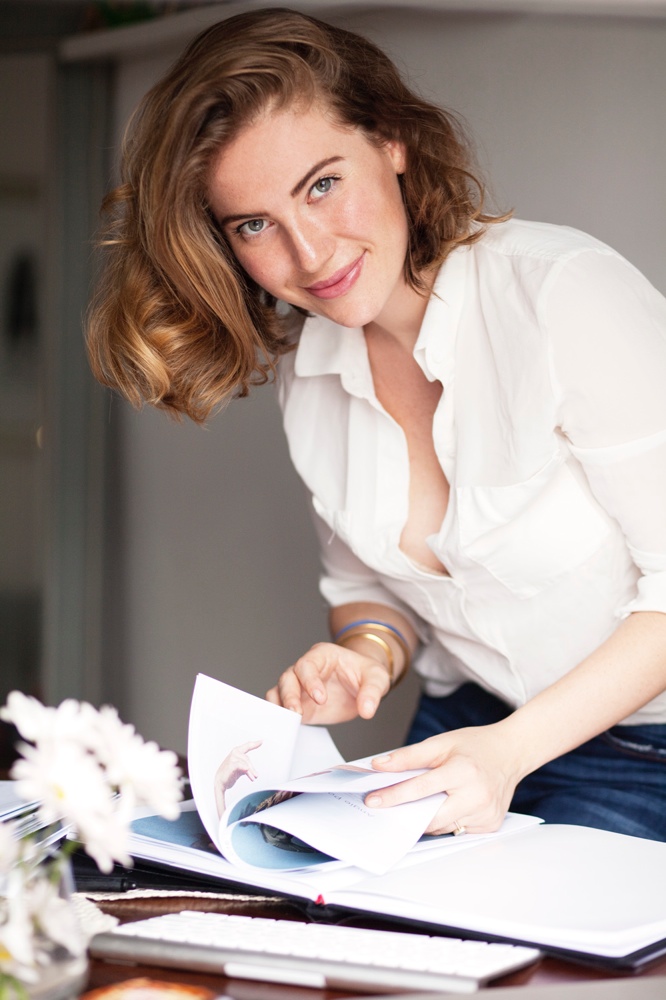 Throughout her career as a photographer, Victoria Janashvili has worked with models of all shapes and sizes. And although the fashion industry has moved to embracing different body types in the past few years, Janashvili still found that there is some reluctance to accept all types of beauty. With her new book, 'Curves'–out July 2015, seventy straight and plus size models stripped down to the nude, while also revealing their self love secrets. With funds raised on Kickstarter to publish the book, the project truly comes from the heart. Recently, we had the chance to interview the Russian-born photographer about the new book, what she thinks of the term "plus size" and more.
How did you get your start in photography?
I was studying law and economics in London at the time and I accidentally attended a fashion dinner at which I met some models and famous photographers. Soon enough I dropped out of school to assist photographers and travel the world with them. Every day was an amazing experience and I could never see myself going back to an office career. So from there, I moved to NYC and opened my own studio.
What is it like being a female photographer in field dominated by men?
Oh I'm glad that you are asking! It gets quite funny actually – I certainly don't look like most older male photographers that I usually compete with for the jobs, especially in the lingerie/swimsuit photography business. On a lot of events and meetings clients get very confused when they meet me. I just take it as an opportunity to work even harder to prove myself and motivation to improve my skills.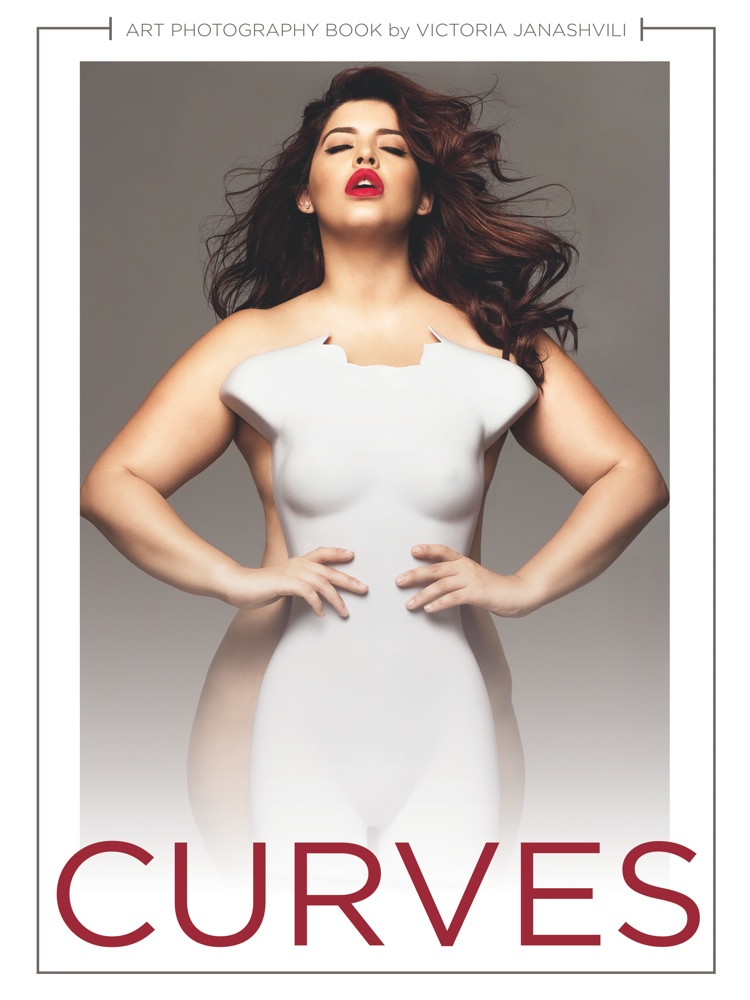 What is your goal from the beginning to the end of the shoot on set?
I try to come on every set with an open heart and mind. On commercial sets we usually have a moodboard and a set expectation on how the images should come out – so then it's all about making the client happy and making the product stand out to its best ability. On creative shoots most of the times I come with no expectation of the outcome. I like to work off the energy of the model and the team. For me, the best creative shoots happen late at night and way past bed time – there's something very romantic in the dark studio and that's when my creative energy flows the best.
What inspired you to create the book 'Curves'?
I've photographed plus size models for a few years now and some of the shoots, especially the nude shoots featuring curvy models, made a lot of press. There were times when people put slogans on the images that neither I nor the model agreed with like – "bigger is better". I deeply believe that every woman is beautiful – it's only the matter of perception. So the book is a journey into the world of beauty and a little bit into the world of fashion modeling too. My goal with the book is to show very different women going through the same journey – finding their way to feeling beautiful.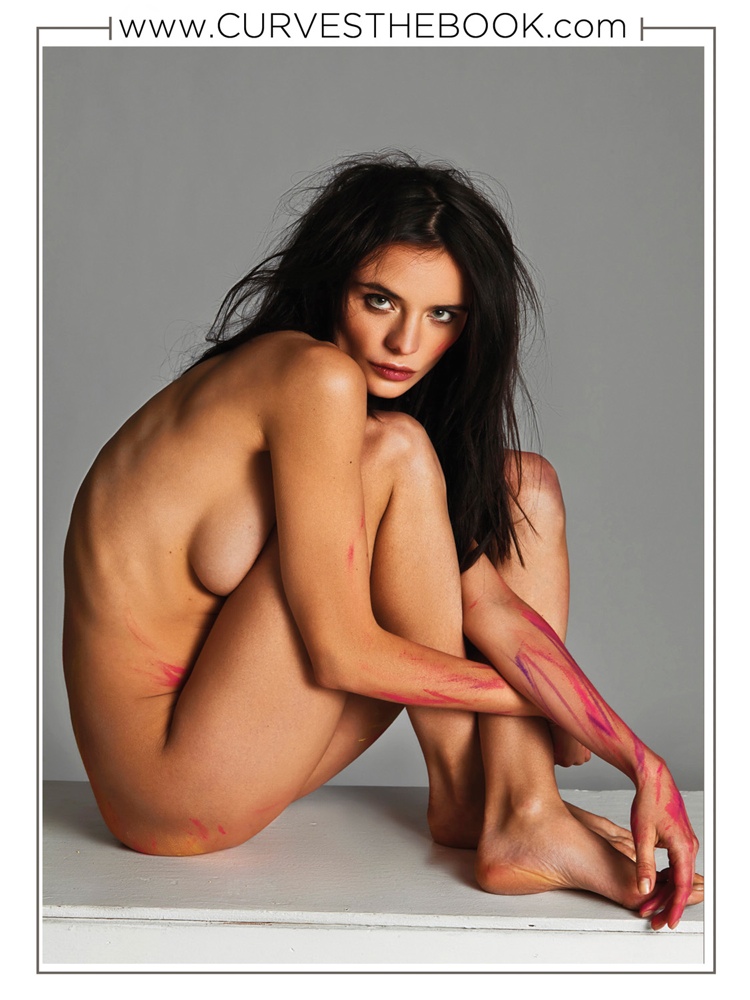 Many photographers such as yourself have used crowd raising platforms to publish books. Why go that route versus traditional publishing? Would you recommend others to do the same?
It all depends on what you are trying to do with your book. Curves is so unconventional and different than most of the other books on the market that publishing houses don't know how to approach it. I also wanted to have complete control over the content – to make sure that the message stayed as I intended. On the other hand, it was pretty nerve-racking – putting a personal project like this for the whole world to judge. But I knew that if people would find the message good and they would help make it happen, so when we ended up raising the funds I had a lot more confidence that a book like Curves is very needed and sought after.
Over the past few years, we have seen a lot of plus size models like Robyn Lawley and Ashley Graham break into the mainstream. Would you agree?
Absolutely! In the past five years that I've been following the plus size side of the industry I saw a major shift in the perception of curvier models. And that is great!
Are there any images in the book that stand out to you? Why?
Every model to me is special in the book and every story is important – even though some stories might read more shocking than others. To me the most special model is Josette Ulimbarri – this girl was born without arm and legs and she still lives an awesome life. She reached out to me on Facebook and asked to be in the book after she heard about the campaign somewhere in the news. I think she is amazingly brave and overall awesome!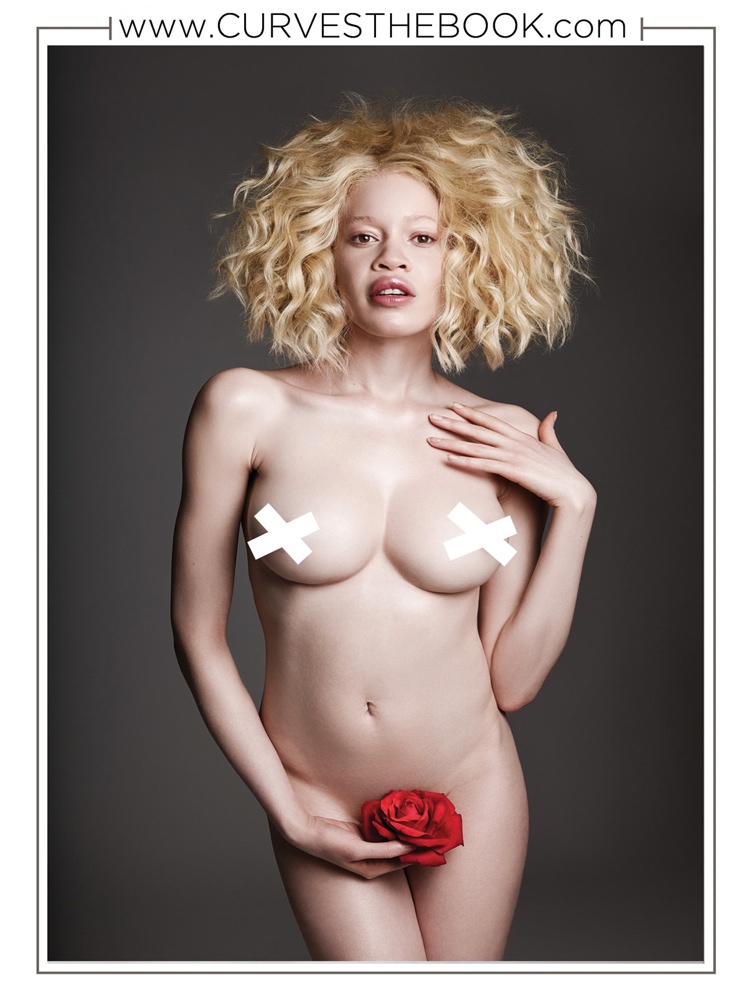 What do you hope people take away from the book?
I hope that people would look at themselves and people around them with more love, acceptance and appreciation.
What do you think of the term plus size? A few people have started campaigns where they want to "drop the plus". What do you think of that?
It would be great to drop the plus as they call it. But just verbally at the moment it is easier to call a certain type of a model straight or plus. It has a lot to do with the way the boards are divided in the modeling agencies.
What's next after the book?
Oh I hope for a very good and long vacation first! 😉