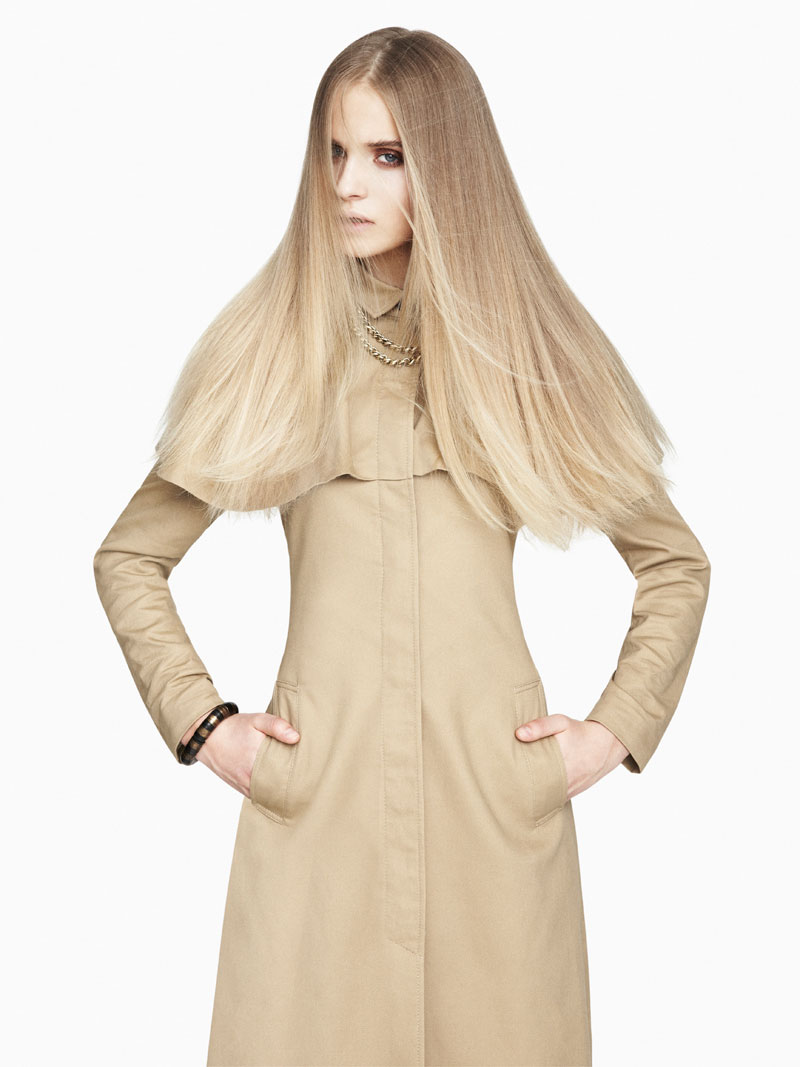 The trench coat is one of those basics that everyone needs in their wardrobe. The style can either be worn with a dress for a feminine look or toughened up with a military touch. Retailers like Simons have a wide selection of trenches for the fall season. The history behind the trench coat goes back to Thomas Burberry (yes, that Burberry) who is credited with making the design in the 1880s. Whether worn during rain or shine, the style has gone on to be a timeless staple for women throughout the years. Check out our list of six fall trenches below.
The Look: Classic Trench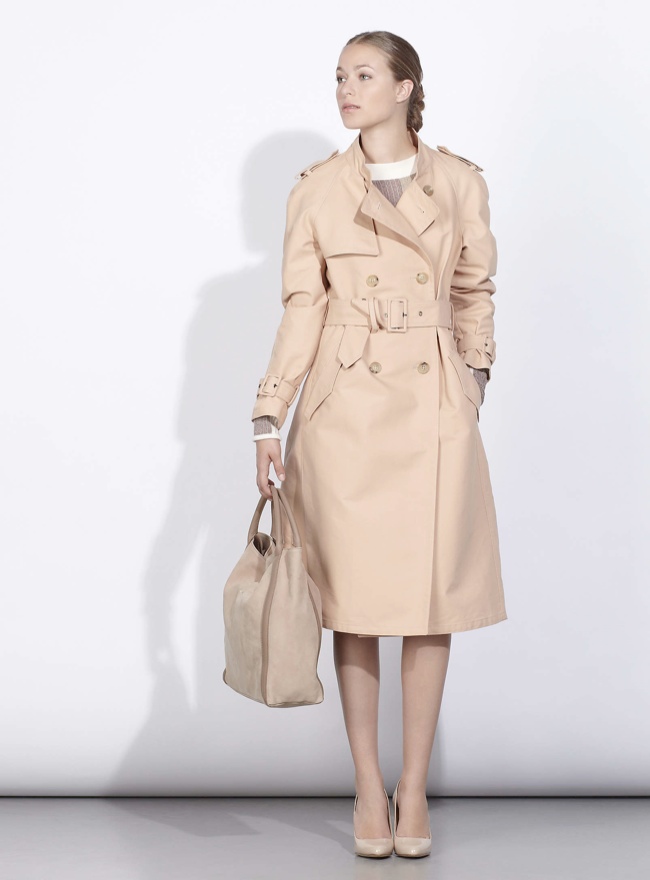 See by Chloe embraces the basics with a nude color trench coat made of one hundred percent cotton. A matching belt with loops makes this a must-have item. Waterproof Cotton Trench Coat by See by Chloe available at Simons for $950.00
The Look: Casual Trench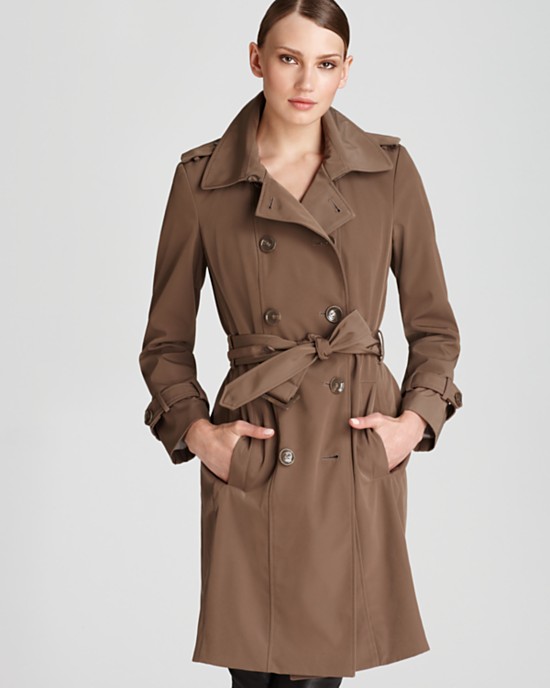 Calvin Klein offers the classic trench style at a more affordable price. The double-breasted coat is a seasonless design that will get you through the rain whether its spring or fall.
Calvin Klein Double Breasted Rain Trench available at Bloomingdales for $148.75
The Look: Military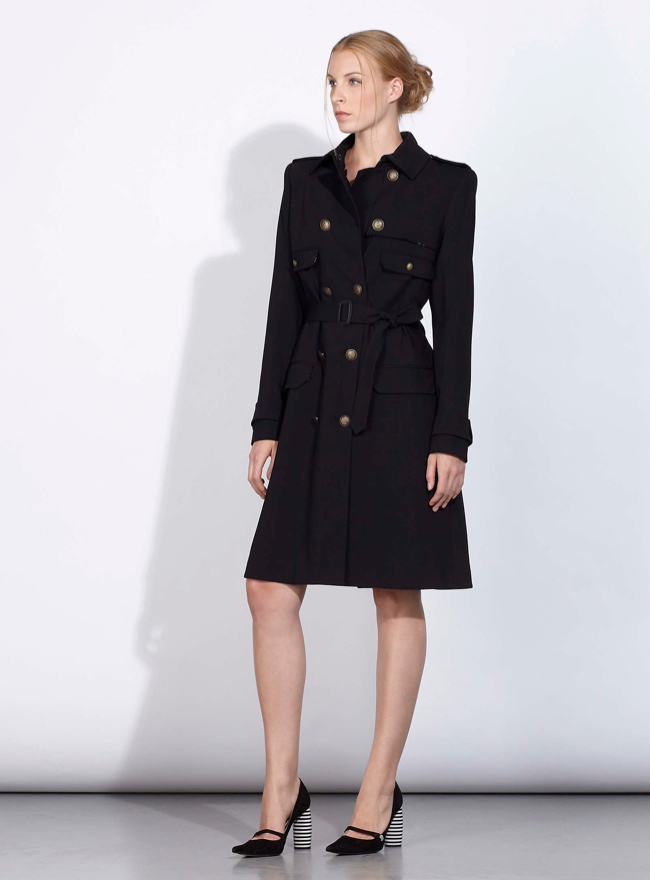 Just Cavalli envisions a military style trench in black complete with side pockets, a classic collar and double C style buttons. Just Cavalli Military Trench Coat available at Simons for $1500.00
The Look: Minimal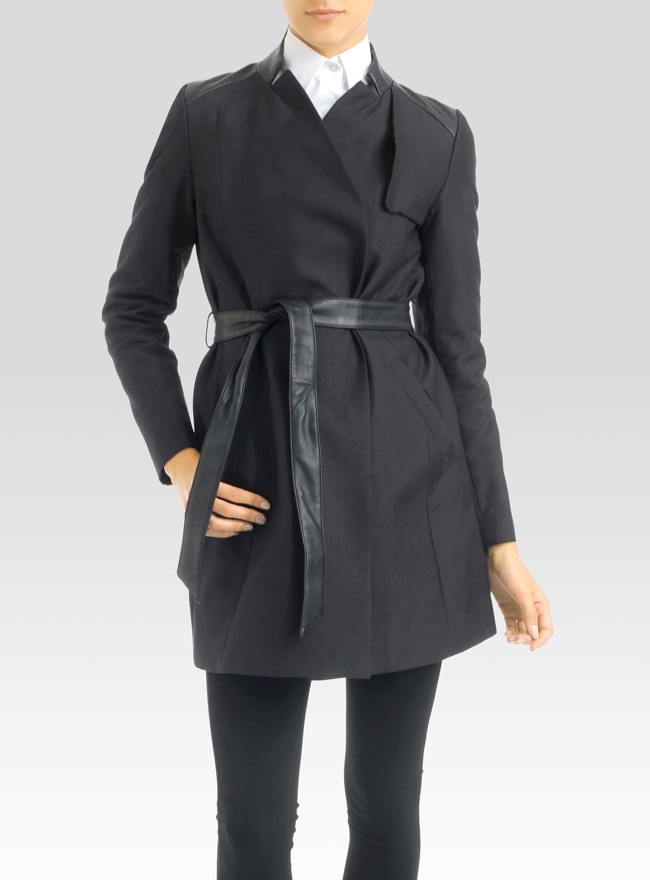 French Connection gives the trench a minimal makeover with this black raincoat faux-leather belting and shoulder accents. French Connection Mixed Media Raincoat available at Simons for $250.00
The Look: Short Trench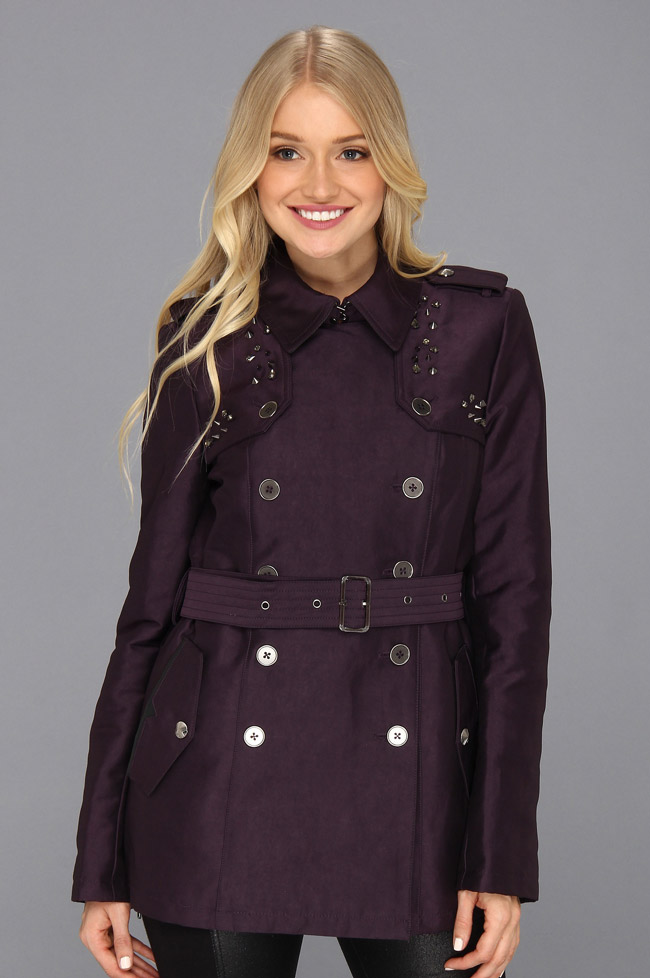 If you are looking for something less formal and more modern, a short trench is the way to go. Sam Edelman's coat comes with studded embellishments and other hardware details. Sam Edelman Studded Gun Flap Short Trench available at Zappos for $140.00
The Look: Feminine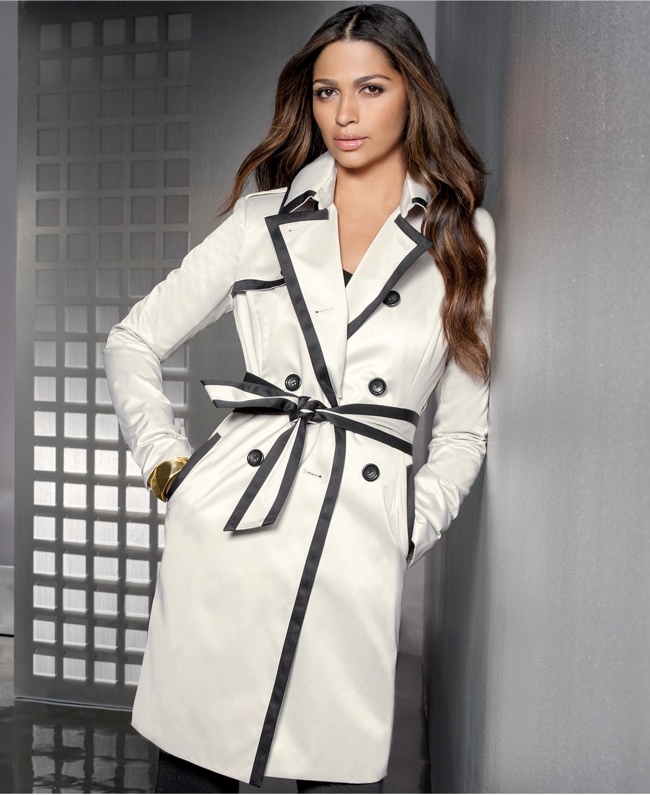 This lightweight look from INC International brings a new twist to the traditional trench style. The white shiny finish paired with black piping elevates the coat for transitional season fashion. INC International Concepts Coat, Contrast-Trim Belted Trench Coat available at Macy's for $129.50