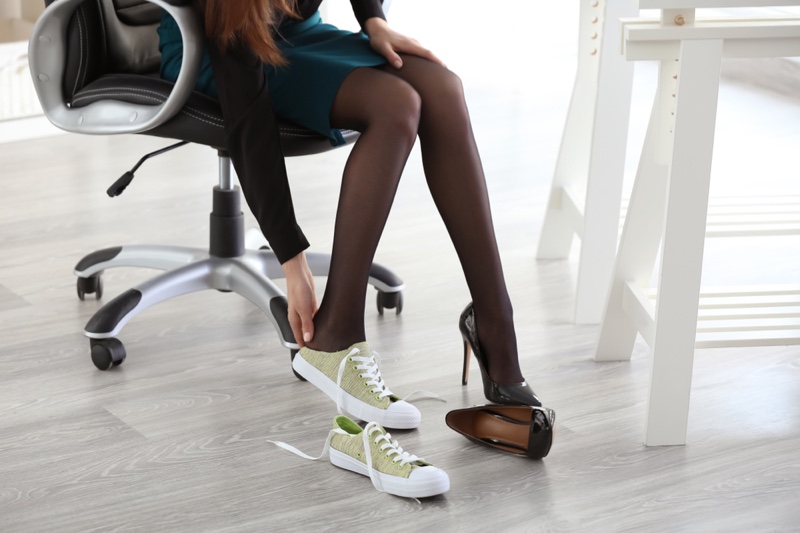 Women are known for putting a lot of attention on what they wear and as we all know, one of women's weaknesses are shoes. If you are a woman, you may have had the dilemma of choosing between a couple of pairs to wear at work.
Whether you are a doctor, a lawyer, or a sales executive, you will need shoes that are comfortable and appropriate to wear for your workplace. With hundreds to thousands of shoe types and styles, it is a challenge to choose a pair that will let you function optimally without hurting your feet.
Top Choices for Women's Work Shoes
If you have been contemplating on buying another pair of shoes to work, worry no more because we have prepared a line-up of the top shoe picks women can wear to work. Breeze through the following selection and find out if one of them fits your taste and style.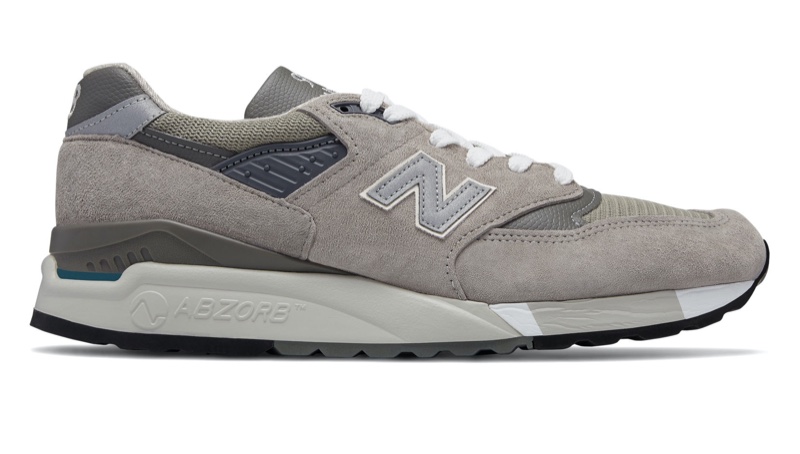 Walking: the New Balance 998 Women's Walking Shoes
A sleek and neat-looking walking shoe for walking with utmost comfort and control throughout the day. This is set with excellent motion control and ROLLBAR stability technology for a lightweight feel while getting all the steps you need in a day. It is rigged with a padded tongue, comfort foam collar and ABZORB midfoot cushioning to make sure your feet are protected from frequent rubbing that causes calluses. In terms of durability, you can bank on this pair's endurance as it guarantees maximum outsole durability to give your money's worth.
Running: the Brooks Ghost Running Shoes
A couple of amazing picks for running shoes are available at findmyfootwear.com but other than that, you can rely that the Brooks Ghost Running Shoe can be used for running and standing all day. If you want a lightweight pair that can give you the best results for the most challenging training runs, this is a good fit for you. This is outfitted with air mesh for breathability and easy drying. It sports a comfortable and snug fit thanks to its 3D Fit Print overlays and BioMoGo DNA midsole cushioning. This is known for its underfoot comfort and forefoot flexibility, thus, providing you with utmost comfort in every stride.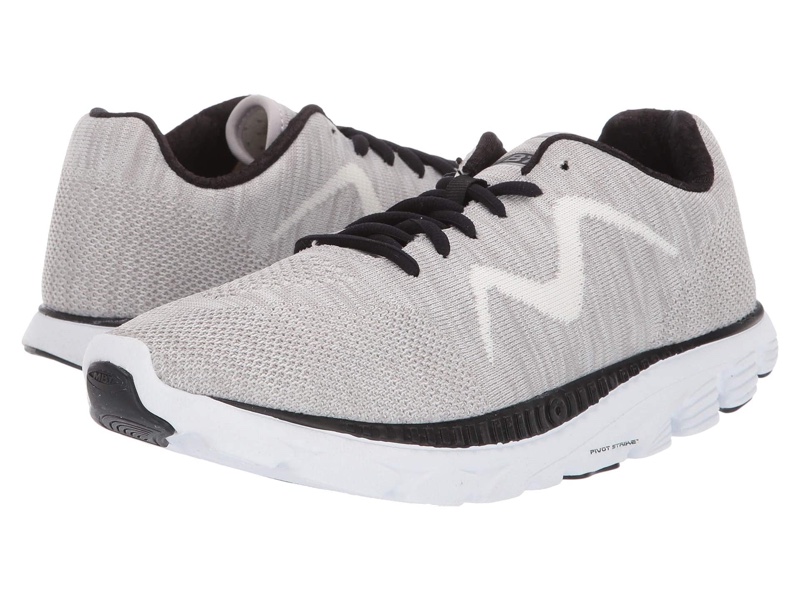 Support and Alignment: the MBT Rocker Bottom Shoes
Perfect for women who spend most of their time at work standing or being on-the-go, the MBT Rocker Bottom Shoes guarantees protection for your muscles, knees and back. It is designed to maintain proper alignment and improve balance. It facilitates excellent muscle movement and secures your heels while keeping your legs and back in straight alignment. It features a Pivot Axis and Sensor Technology to allow proper body mechanics and execution throughout the day.
Anti-Slip: the Softwalk Meredith Nurse Shoes
A good pick for those who want to optimize comfort and efficiency while still looking stylish and fashionable, The Softwalk Meredith is perfect for those who spend long hours walking or standing at work. It is set up with an ultra lightweight and flexible EVA to allow you to spend less energy and effort with every step. This also features a commendable anti-slip gripping rubber pad system to facilitate a good amount of traction and speed without the risk of slipping and getting injuries. As for comfort, you can rely that you won't have sore soles because of its dual-density footbed.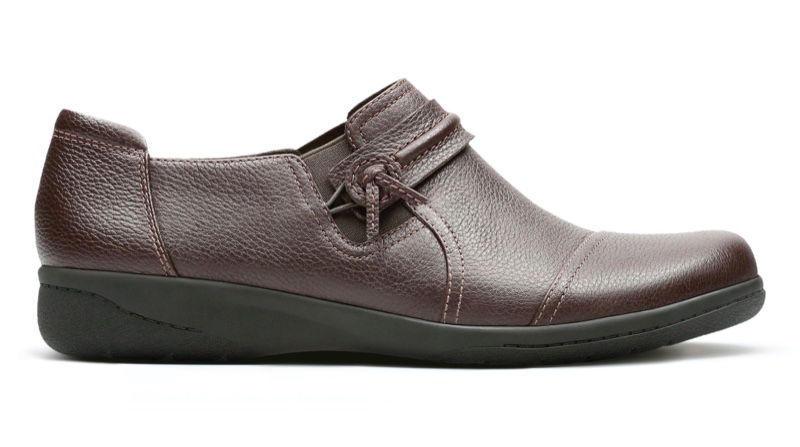 Leather and Water Resistant: the Clarks Women's Cheyn Madi Loafers
If you need to maintain a professional vibe while still being able to run around the workplace, the Clarks Women's Cheyn Madi Loafer is the pair for you. This is ideal for those who want to save time and add efficiency to their routine. It is a slip-on feature that allows you to come on and off of it when needed. This is made of 100% full grain leather that is crafted to deliver versatility and delicateness while being able to withstand trauma.
Perfect for people working around water, this has anti-spill and water-resistant features to make sure your feet remain dry and warm. Its anti-slip mechanism allows you to move around without the fear of slipping and engaging in accidents. An excellent choice for comfort because of its Ortholite footbed, you are definitely going to get the cushioning you need throughout the day.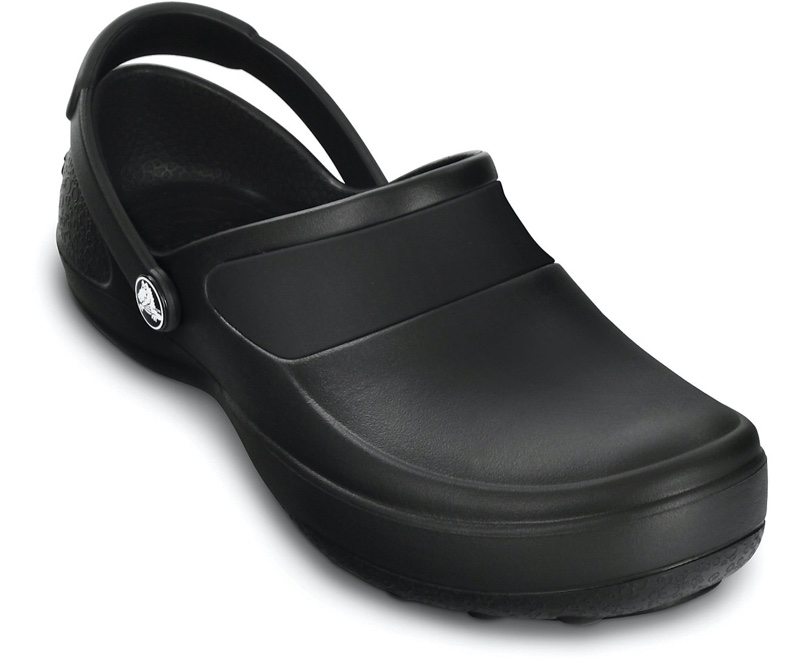 Crocs: Women's Crocs Mercy Shoes
A crocs fanatic would love to sport the Women's Crocs Mercy for a day at the office or in the field. This is made of synthetic material with heel cutouts to make sure there is enough ventilation for your feet. This is a favorite for those in the medical field as they can easily slip on and off of it as necessary.
This has an outsole that is slip-resistant so you can rely on this to give you enough mobility and efficiency even on wet floors. In terms of comfort, you can rely on its Croslite foam cushion to prevent calluses and sore heels during the day. It completes the package with its waterproof feature that lengthens its shoe life.
Slip-Resistant and Easy Cleaning: Emeril Lagasse Women's Read Shoes
Known for its slip-resistant quality, the Emeril Lagasse Women's Read is a catch for those who are working in the food industry. This is because it is also resistant to oil which makes it better for those who may be working in the kitchen or in greasy, muddy and wet floors the entire day. This is a perfect choice for those who want a pair that can easily be cleaned owing to its NeverWet technology, leather upper and groove patterns.  This sports a formed EVA midsole to provide excellent traction, control and performance while in use. Guaranteed to be lightweight and breathable, you can be sure that your feet will stay dry and free of foul odor even with hours of wearing it. This is made possible by its Agion breathable covering which has antimicrobial segments to fight off fungi or bacterial growth.
Conclusion
There is no doubt that picking out a shoe can be done in a heartbeat. While a lot of women spend hours, days to weeks trying to decide on what pair to purchase for work, there are those who check out reviews as such to make their decision-making easier. The following brands and models have been tried and tested by many and were attested to work great for conquering the workplace.
If you have spent a lot of time breezing through different shoe models in the past, you can be sure that the following are good picks for you. Determining the setting and needs of your workplace can help you find the right match for it. Rest assured, you will be able to get a pair designed to fit perfectly in every work setting so choose wisely.