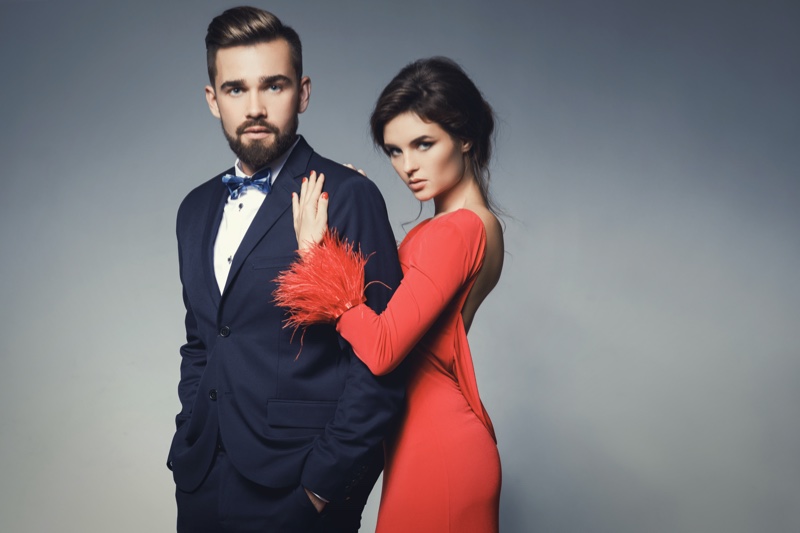 Despite gambling likely existing since the dawn of humankind, casinos have only been around for less than a century. Nowadays, when this word pops into casual conversation, images of tremendous luxury first come to mind. That is primarily thanks to a design approach pioneered by Roger Thomas, who introduced opulent décor and high ceilings to Nevada gambling spots.
Thus, these days, when a person mentions an intention to visit a high-end gaming establishment, there's pressure to dress impressively. However, that notion is not always correct, as not all such locations demand that their patrons wear lavish casino outfits. The casino dress code is entirely up to each operator and their desire regarding the type of clientele he wishes to attract. Meaning, there are multiple things to consider when deciding what to wear to a casino beyond wanting to look spectacular.
Below, we will try to break down how to dress for a Casino Royale party or any shindig occurring in a gambling locale. We will aim to supply you with an ample dosage of casino night fashion and tips that will help you fit in and look your best. If you are only going to a casino event to experience some gambling fun and not mingle, Safest Betting Sites provides the top online casinos for those that do not feel like partying.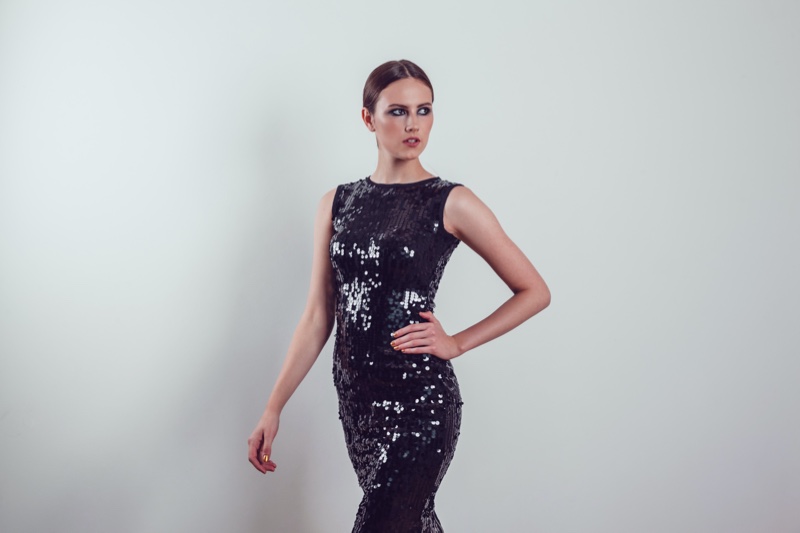 Getting Ready
Naturally, in this day and age, it is foolish to attempt to do anything without first performing some rudimentary research via your preferred web browser. Knowing what to expect is essential in discovering what casino-theme party outfit you should don. Is a casino night dress right, or wearing a single-breasted jacket more fitting? Before making these difficult choices, we suggest that you:
Visit the Venue's Website – Most establishments will list their dress code on their About Us page. Moreover, they are likely to have a photo gallery of different events held within their walls. These can give you a decent idea of what is acceptable in what setting. If the spot you are going to visit does not have a dedicated website, it should at least have an Instagram account you can flip through in your search for appropriate casino dress-up ideas.
Pay Attention to the Décor – When looking at photos of the destination you will be hitting up, be attentive to its overall look. If it is brightly lit, featuring fancy ornamentations, then maybe an elegant casino dress is in order, as such a venue prioritizes glamour. If the setting is dimmer and has a more conservative look, dressing sharp may be ideal.
Consider Your Company – Ask those that will be there what they are planning to wear. You want to stand out, but you do not want to go entirely in a different direction than the group of people you will be with for most of the night. Thus, asking around is always wise.
Set a Reasonable Budget – You do not want to break the bank on a Vegas-themed outfit or any clothing you will probably wear only once. That is unless the casino party you are going to demands casual formal wear. In that case, you may be able to utilize the outfit you are considering at a wide range of future social happenings. As a rule of thumb, if you are in the market for a new attire for one particular event, keep your allocated funds to a reasonable max amount.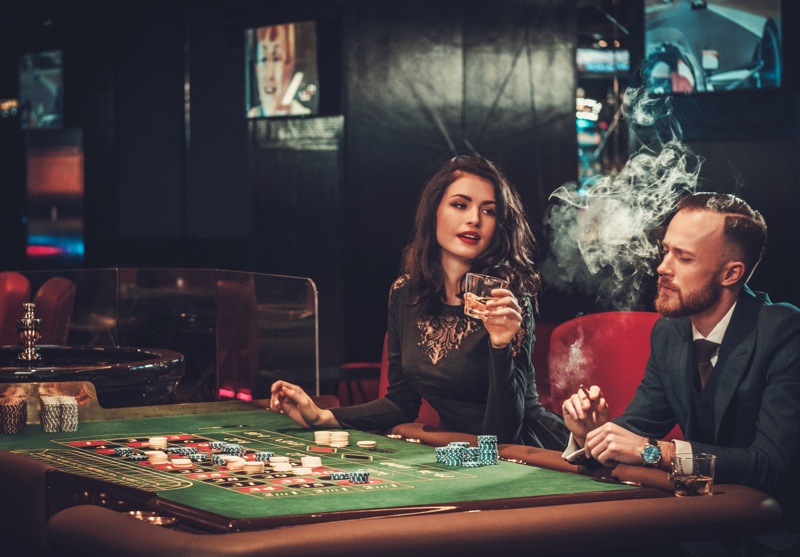 Casino Night Dress Codes
Note that it is paramount that you dress appropriately according to what a gambling venue requires. Going outside the set parameters may result in you not being able to set foot inside the property.
The four most common dress codes you will stumble across mandatory for gaming floor access are:
Business Casual – Essentially, business casual is what most people wear to an office job. For example, a well-ironed shirt and single-colored pants for men, while women can accessorize with subtle jewelry and add heels. Pretty much, business casual is a simple, well-presentable attire mainly suitable for lower-end gambling halls.
Smart Casual – For guys, this code is a signal that tells them they can throw a sports coat to go along with their designer trousers. Jeans are an option, but ones with no wear or holes. Vets and ties can also enter the mix. For the ladies, slacks or a skirt are in play. Dark jeans, blazers, and dressy tops are also possibilities.
Semi-Formal – Semi-formal usually refers to slick gowns and formal tuxedos. It is a more ceremonious way to dress than smart casual. That means that men have the classic black tux as a tried-and-tested option, while women can choose between classy short evening dresses and skirts that are at most, one inch above the knee.
Black Tie – If you have ever seen James Bond strolling through a casino floor, he and the people around him were 100% adhering to a black-tie dress code. It entails men wearing a tuxedo with all the frills, while women boast elegant updos and floor-length gowns. More or less, black tie affairs behest that you put on the most expensive clothing you own.
Casino Themed Parties
The event you will be going to may boast a specific theme. If it is one put together by a charity or your employer, there are good odds that they may want to liven up the atmosphere by incorporating some light-hearted fun via a theme everyone can get behind. Some cliché ones that persist include:
Movie-Inspired – Everyone watches and loves films. Hence, do not get surprised if you have to dress like a character out of Indecent Proposal, Harlem Nights, Casino, or Fear and Loathing in Las Vegas.
Roaring Twenties – There are loads of things that are synonymous with the 1920s. Yet, when the term Roaring Twenties gets said, most think of New York Speakeasies, Josephine Baker-like hairdos, and the Charleston. If that's the active theme, ladies better get ahold of a cloche hat and a flapper dress, while guys should purchase some suspenders and a trilby hat.
Vegas 1960s – The Rat Pack defined 1960s Vegas. Luckily, they did not dress too spectacularly, in retrospect. If Sin City in the cultural decade is the motif of your affair, you can likely get off easy by only having to visit a thrift store and picking up some used but well-preserved items.
Dress to Impress – This is a cipher for going all out. For women, it means going a touch beyond what the expectation for regular wedding clothing is, while men need to dust off their best suit.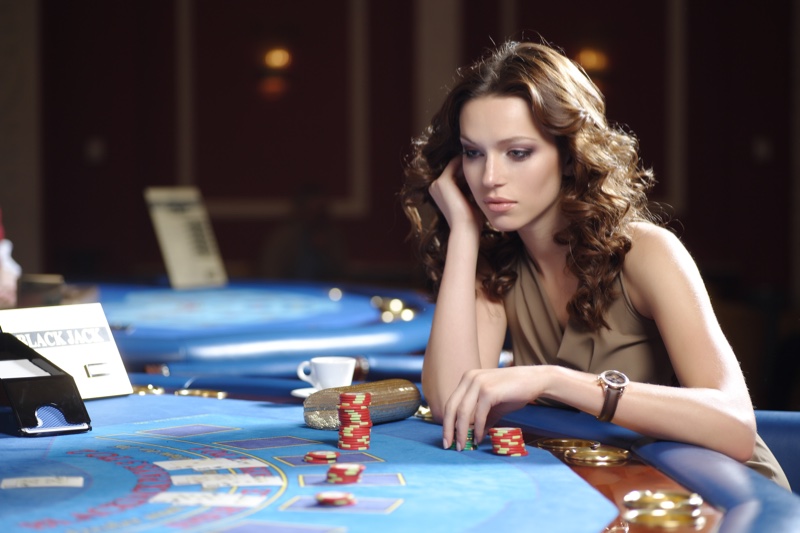 To Wrap Up
Casinos are places where exhilaration is in the air. Yes, some may see them as a playground to show off, but the reality is that those that have come to play are rarely concerned with anything happening off the green cloth on their gaming table. If you have no interest in playing games of chance, it is best to see a casino night as an ideal opportunity to wear something you ordinarily would not dare. Of course, if the circumstances permit it. Fun should always be the number one priority of gambling floors, regardless of whether you are betting or not.
About the Author
Shelly Schiff has been working in the gambling industry since 2009, mainly on the digital side of things, employed by Safest Betting Sites. However, over her eleven-year career, Shelly has provided content for many other top interactive gaming websites. She knows all there is to know about slots and has in-depth knowledge of the most popular table games. Her golden retriever Garry occupies most of her leisure time. Though, when she can, she loves reading Jim Thompson-like crime novels.