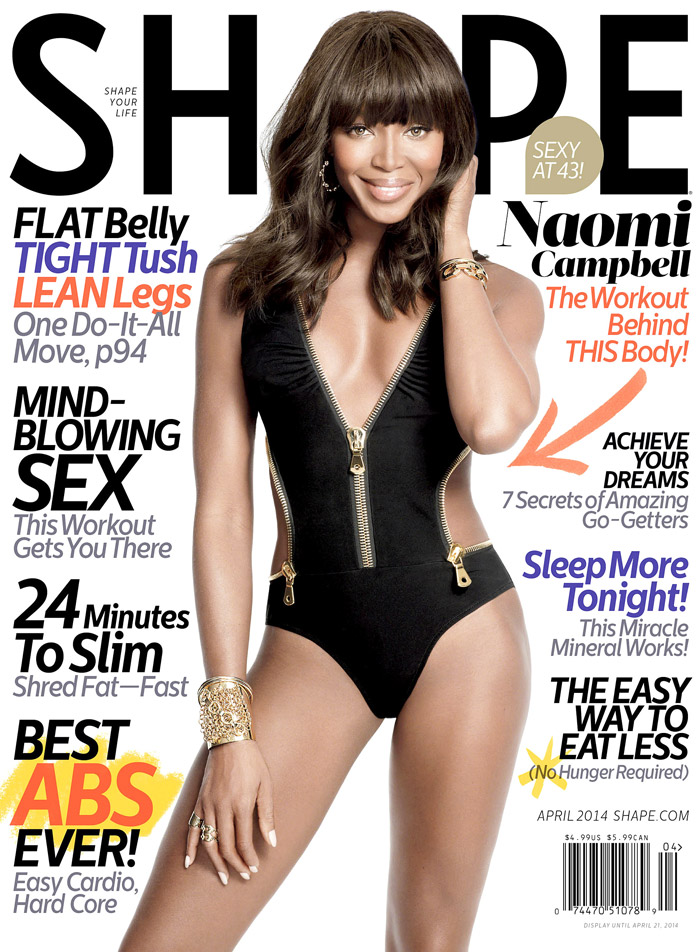 Naomi Flaunts on Shape–At 43 years old, Naomi Campbell is looking better than ever covering the April issue of Shape Magazine. Posing in a black swimsuit from Moschino, the supermodel shows off her famous figure include her long legs and defined waist. Naomi has been making headlines not only for her modeling, but by also dropping a hint about a supermodel reunion last week. You can pick up the new issue of Shape on newsstands on March 24th. See more of the feature on Shape.com.
On battling discrimination in her early years:
She's battled discrimination in the industry, saying that the color of her skin has been a challenge her entire career. "But I learned if you don't accept no for an answer, you often get a yes." She also says, "Every cover I got, I fought for. No's don't deter me—they make me more determined."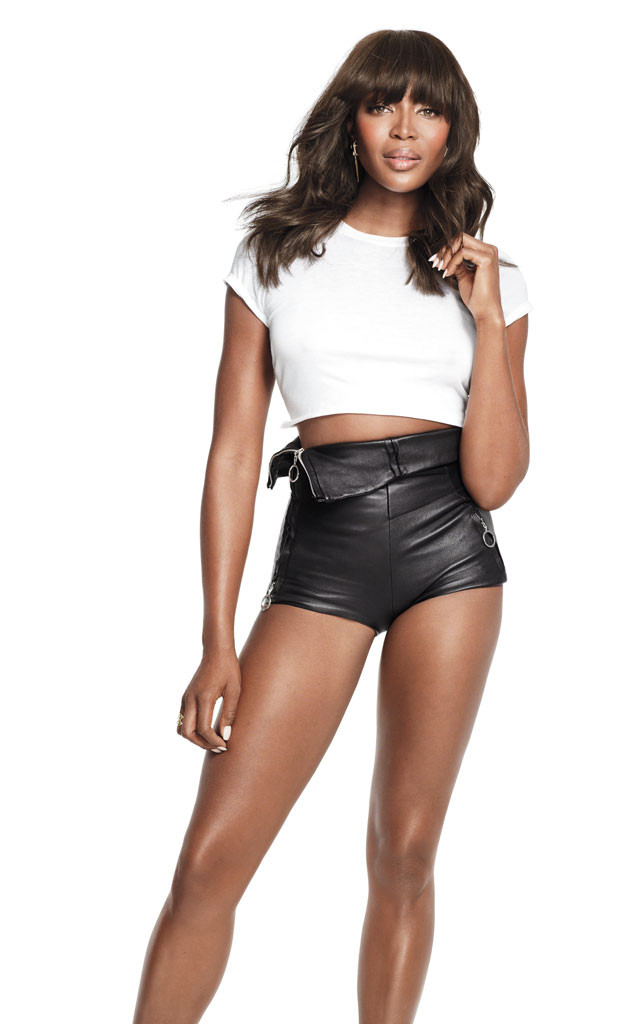 On quitting smoking:
"People told me that cigarettes are harder to quit than alcohol," she says. "I didn't believe it, but you know what? It is harder." She still struggles to stay off the smokes with the help of a nicotine patch.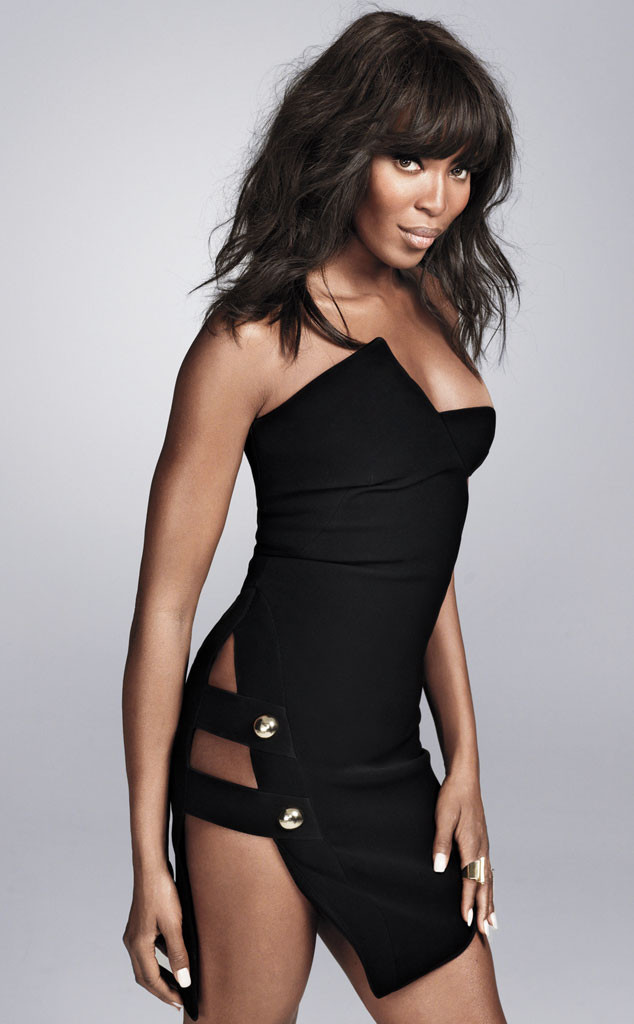 On staying healthy and fit:
While juicing is certainly a part of her diet, she does not deprive herself. "I don't believe in starving myself. I've never done it, and I never will," she says. "I'm even more active when I'm juicing, doing both yoga and Pilates every day."