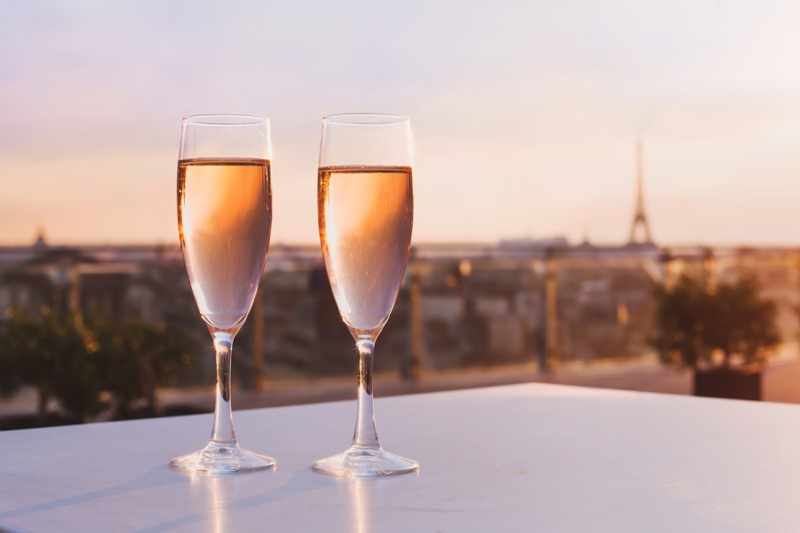 What better way to take in a city's most iconic views than from a rooftop? And, when there are adult beverages involved, it's all the more enjoyable! There are several rooftop bars around the US, which have become iconic, must-visit travel destinations. Whether you're celebrating a big event, a promotion, graduation, birthday, or just a night out on the town when visiting some of the most eventful cities in the US, you have to make your way atop the best rooftop bars during your visit.
So, where should you stop when visiting NYC, Chicago, Philly, or Las Vegas? The options are endless, let's dive into a few of these iconic rooftop bars around the US.
Penthouse 808 (NYC/Long Island)
Visiting Long Island, NY? You'll have to make a stop at Penthouse 808 during your stay. It's hard to decipher if it's a rooftop bar, a restaurant, a club, or a combination of all three (or two of the three). It's New York, that's for sure!
The roomy, 9500-square foot penthouse is perfect for those who want the open air and freedom to move around, without feeling clustered or caved in while enjoying a few cocktails. You'll appreciate the fine design and decor, with
Sushi boats floating around the bar

An up-close view of the Queensboro Bridge

Amazon's new HQ, and so much more
The Asian-inspired cuisine is great for those who are looking for a light meal while enjoying the iconic cocktails the rooftop bar serves up. There is a dress code, so don't expect to show up in shorts and flip flops (during the summer), and getting a seat at the bar or a table in the restaurant. Enjoy the splendor of the Gotham Skyline, exceptional cuisine, a reasonably happy hour (for NYC, you can't ask for any discounts), and some of the finest views from one of the most recognizable skylines in the world.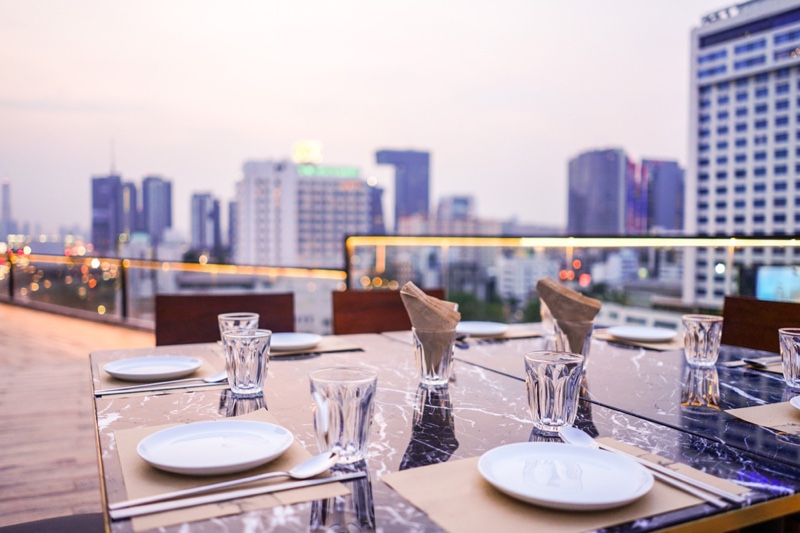 Cindy's (Chicago)
What's an athletic club got to do with rooftop bars? A lot in Chicago! Cindy's is a massive overhaul to Chicago's Athletic Association, which is today one of the city's most frequented bars. Although it's not the tallest in the Windy City, that honor goes to the Skydeck at Sears (not Willis) Tower. But, Cindy's is surely going to bring a smile to your face when you're in the city for a few nights. If you're interested in discovering more about the rooftop bar scene in Chicago, see this article from CoolThingsChicago.
You get to see Millennium Park at a distance and the Art Institute is another backdrop you'll see while sitting back enjoying a gin & tonic, and you're in the middle of the tallest sky scrappers in the city looking down on you. The atmosphere, the water views off Michigan Avenue, the wind, and a slew of signature drinks, including the Golden Boar, are going to leave you wanting more during this visit and future visits to Chi-Town.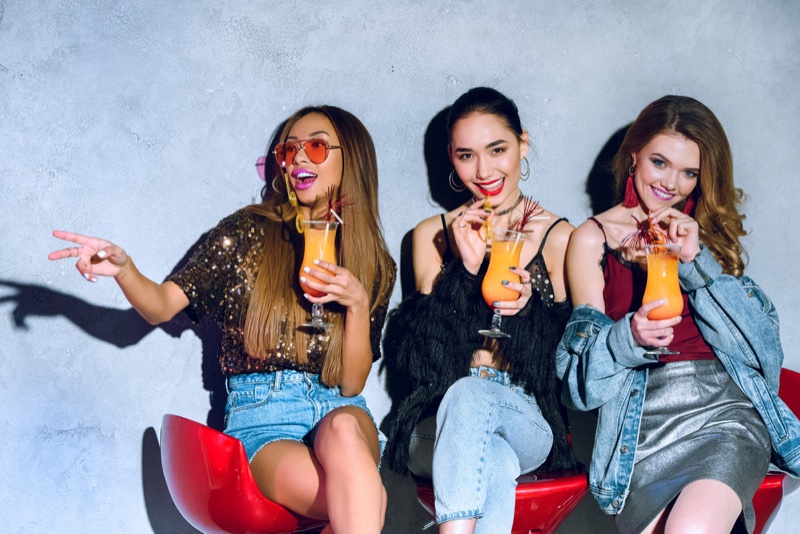 M Bar (Seattle)
With all these big cities, Seattle, WA has also made the list with MBar. If you're visiting for a business trip, a layover from LAX, or if you're in town for a Seahawks game, you can't go wrong with a visit to MBar. The rooftop bar made its debut to the social scene a few years back, in a city that is rich with bars and local nightlife. If you're looking for classic Seattle drinks, it's a stop you're going to want to add to the itinerary during your stay.
There's a bar on the ground floor, for those who are waiting for their ride up the elevator when it gets busy on the weekends. So, you can pre-drink, before you make it up to the party floor upstairs. A lit corridor takes you to see one of the finest views of the iconic Space Needle you'll find in the city. And, if you're looking for dinner and drinks while visiting this rooftop bar, the Italian cuisine is prepared by Chef Jason Stratton, who is a well-known, highly regarded chef in this city. There are several great drinks on the menu, and some great water views to take in while you're at the top floor overlooking the city with an exceptional skyline, and views in every direction you turn.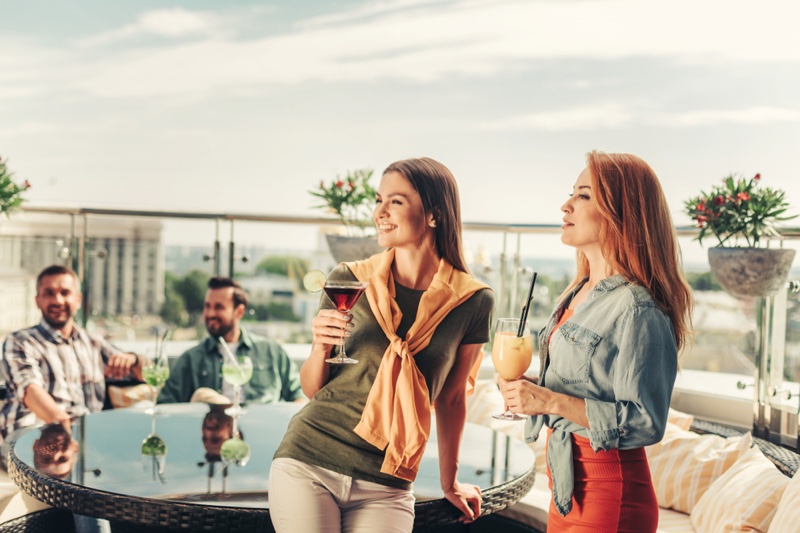 Spire 73 (Los Angeles)
When visiting Los Angeles, you'll find the glitz, the glamour, the gorgeous people, and of course, places to kick back for a few cocktails. Whether you're visiting for work or pleasure, you have to stop into Spire 73 if you're looking for a great rooftop bar to enjoy the city's iconic views and sights from.
Watch the sunset right over the Los Angeles sign in Downtown. You're sitting atop the 73rd floor of the Intercontinental Hotel, with some of the most lavish details, and a sleek new monolith which adds a little twist of something different to the Los Angeles skyline. This isn't one of the bungalow, highly frequented rooftop bars in LA; in fact, it's quite low-key once you make your way up 73 flights in the elevator. Great happy hour and beer specials, alongside the palatial view, are going to make for the finest backdrop when you're visiting Los Angeles and looking for a great place for a few cocktails with friends, or with a prospective business partner, you're meeting.
VooDoo (Las Vegas)
Visiting Sin City? No stop's complete in Las Vegas without making a trip out to the VooDoo rooftop bar. You'll walk through the steakhouse, to make your way atop the 51st story, overlooking the Strip, the lights, and the glamour. You can see some of the most magnificent light shows for a free while kicking back and enjoying a few drinks with your meal. Then there's the Witch Doctor. This fishbowl cocktail harnesses dry ice with rum, making your Las Vegas trip complete with this iconic drink. You can also find a great list of Vegas bars.
There's no shortage of rooftop bars for you to visit in some of the most popular US cities. Whether it's a short layover on a business trip, visiting for a big game, or visiting family and friends, these are a few of the top rooftop bars you'll want to stop at, when you're visiting these major cities and metropolitan areas during your travels throughout the US.