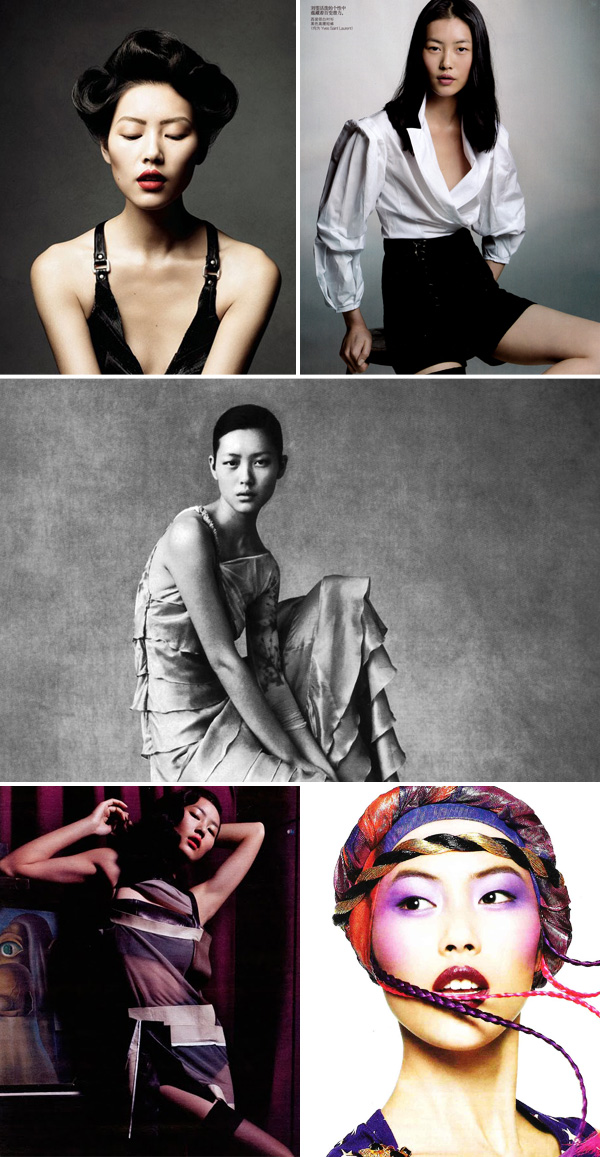 From working the runway to covering the latest magazines, we have seen Liu Wen do just about it all for our Model of the Month series. Now it is time to learn a little bit more about the Chinese beauty in an interview where she reveals how she was discovered and her favorite hobbies among other insights.
Where were you raised?
Yongzhou in the Hunan province of China; a small, quiet and lovely town.
And where do you live now?
Beijing and New York, mainly between these two cities.
How and when were you discovered?
I was discovered in the Autumn of 2006, I met Joseph Carle (International creative director of Marie Claire) at Marie Claire China. It was [Joseph] who led me to my first fashion story, and also because of this, I began to be seen by the public.
How did your friends and family react when you started modeling?
I'm really thankful to my family and friends; they are so understanding and supportive, even at my most difficult moment when I just began this career. They are always there for me and encourage me to insist. Without them, I should have quit this profession a long time ago.
What are some of your hobbies?
Reading books and surfing the internet
If you were not a model, what career would you have now?
[I would be a] tourist guide. That was my specialty.
See Part II of our interview with Liu Wen here.