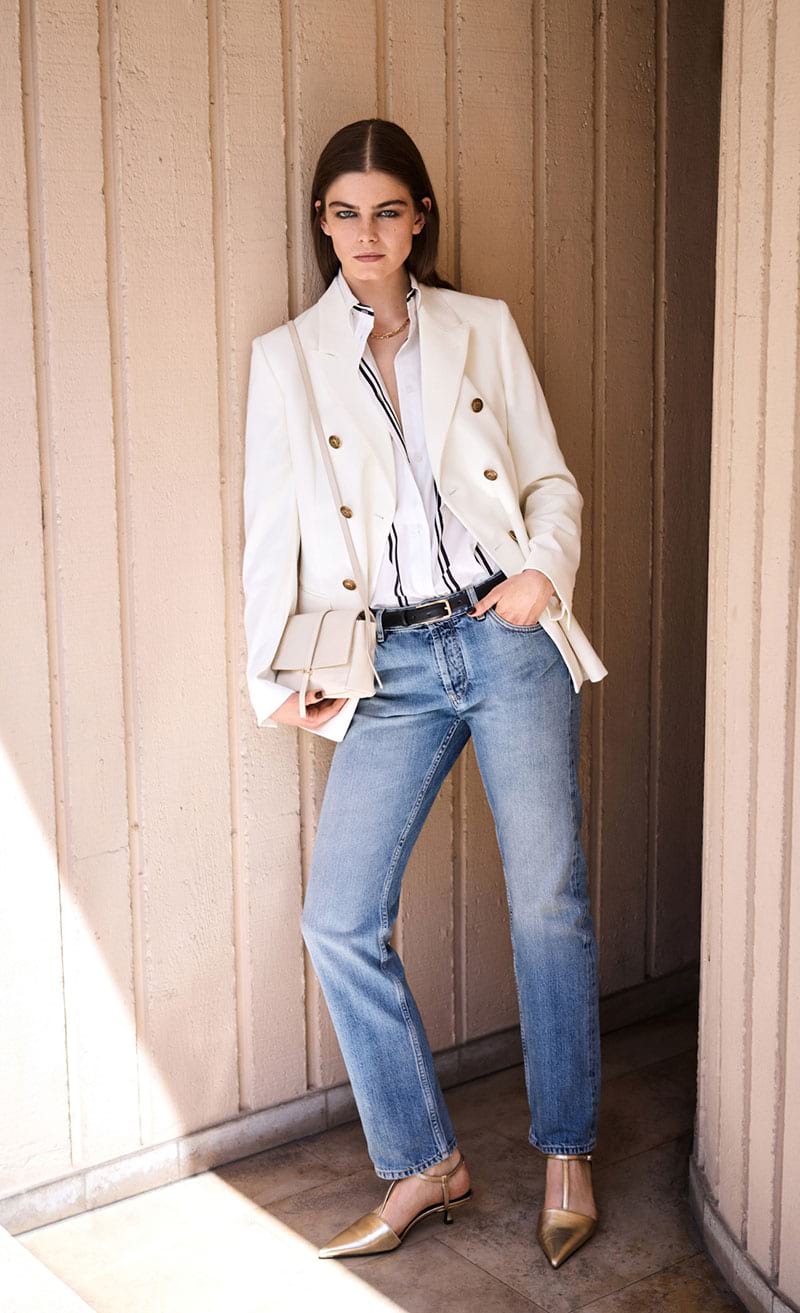 Denim is a staple that never goes out of style, and Massimo Dutti is showcasing its most recent jean styles for summer 2022. Rising star Merlijne Schorren strikes a pose while wearing jeans with various cuts, ranging from straight to wide-leg to slim-fit.
Massimo Dutti Women's Denim Summer 2022 Lookbook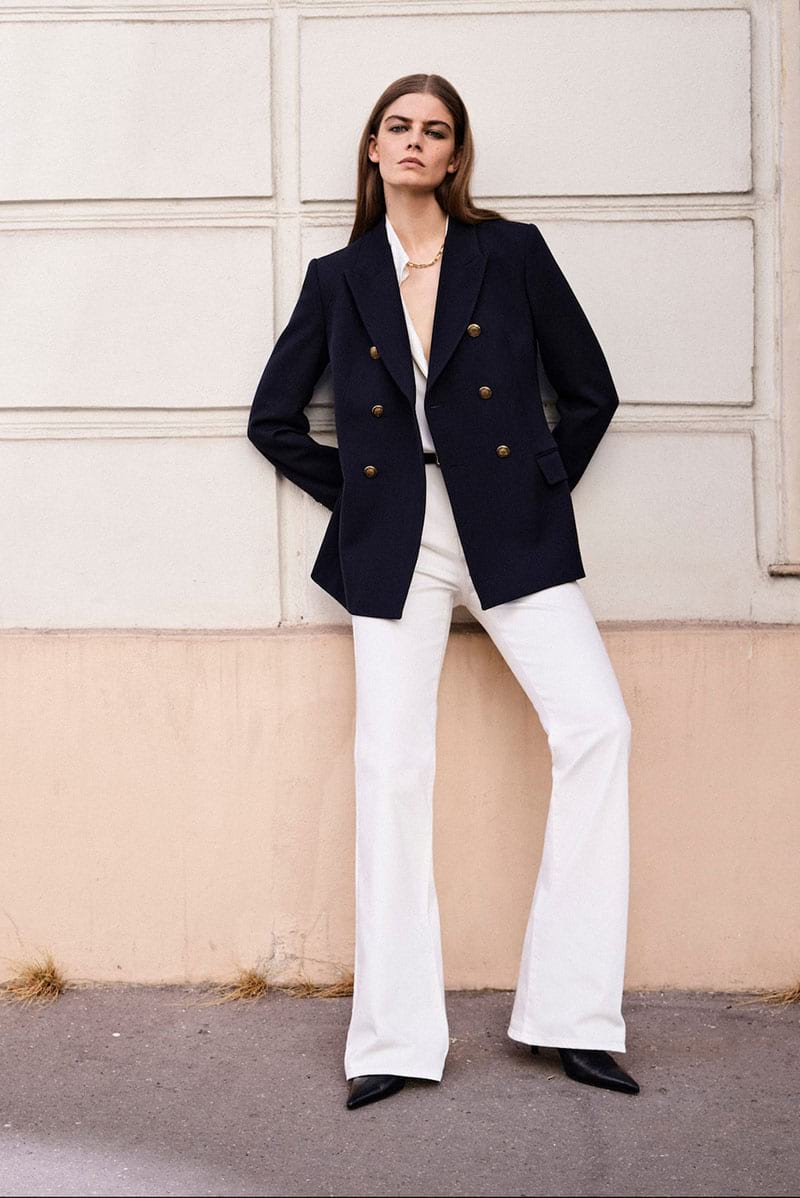 The Dutch beauty was photographed by Bruno Staub while wearing the pieces with t-shirts, blazers, and leather jackets. Merlijne is dressed in a subdued color palette consisting of navy, white, and black, all styled by Marina Gallo.
Related: Color Splash | Jill Kortleve Models Massimo Dutti's New Arrivals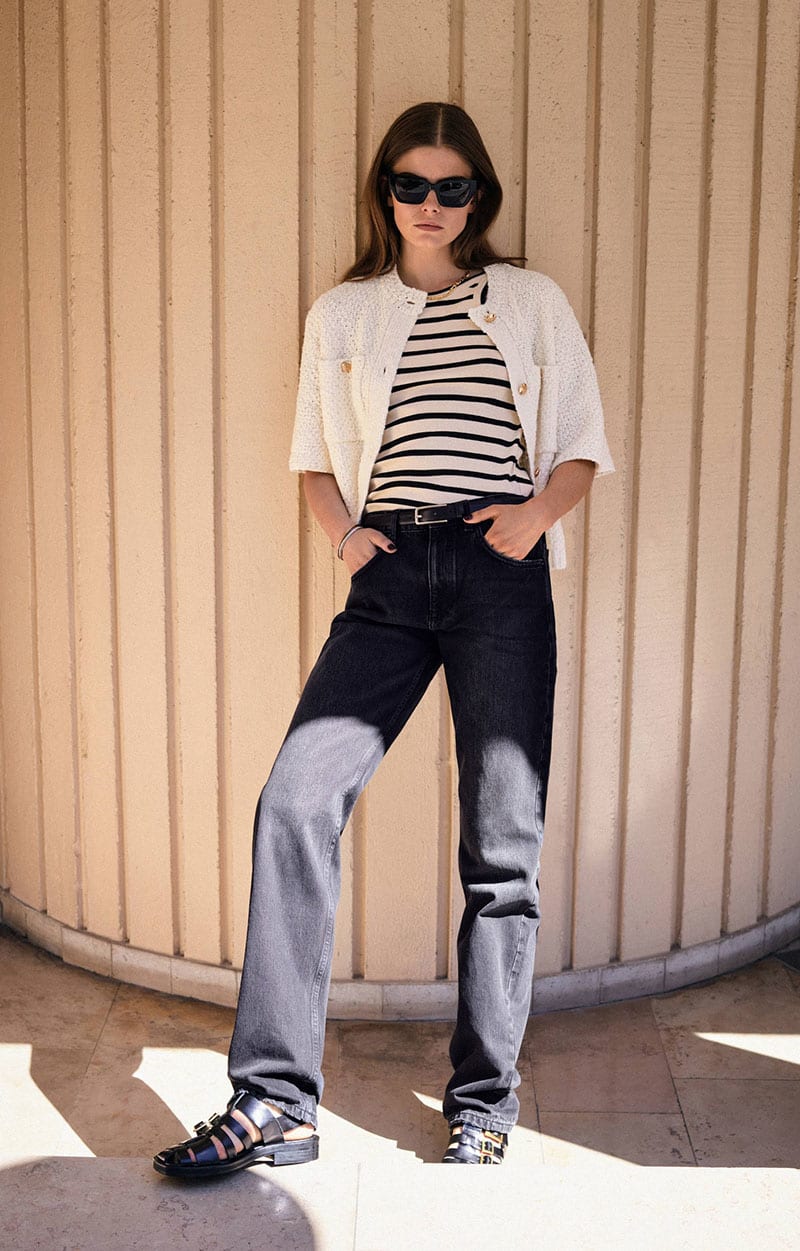 In one shot, the brunette shows off a short sleeve knit cardigan paired with a striped tank top and tapered high-waist jeans. In another image, the model can be seen wearing a double-breasted blazer, straight selvedge jeans, pointed leather heeled shoes, and a stylish bag.