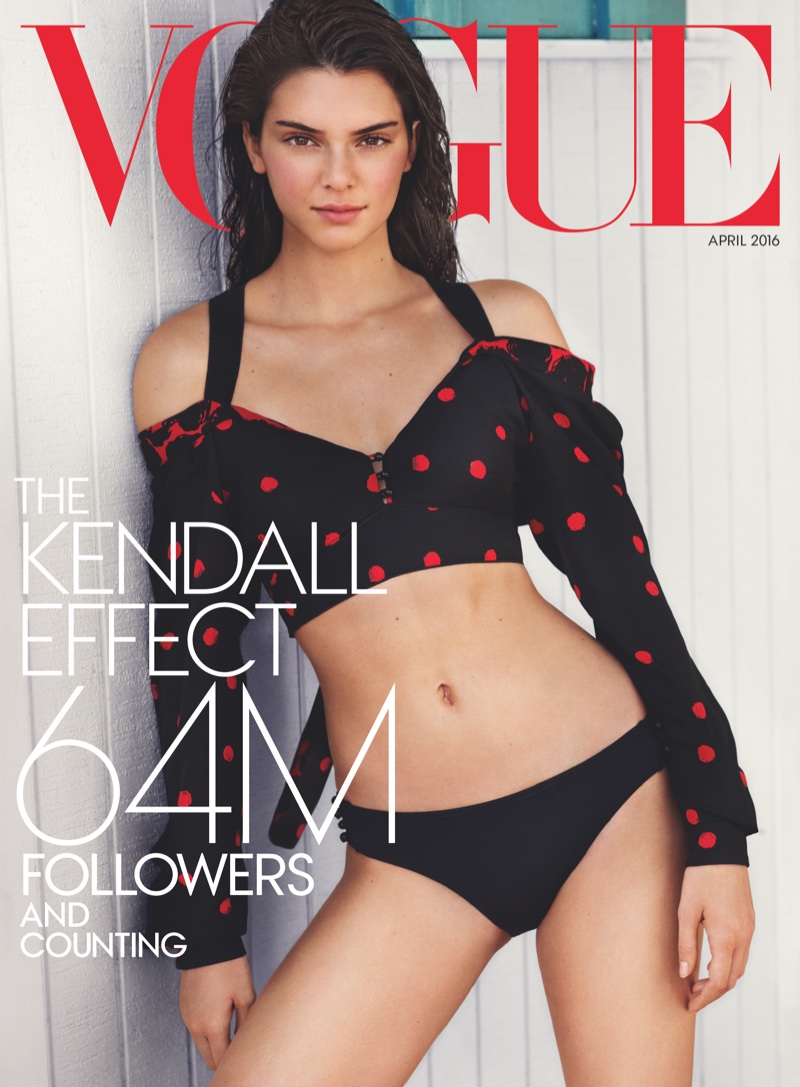 After rumors swirled that Kendall Jenner would cover American Vogue earlier this year, it has come true–at least in part. The fashion bible just unveiled a special subscribers cover for New York and Los Angeles featuring the brunette beauty. Photographed by Mario Testino (for the cover) and Theo Wenner (inside), Kendall can be seen riding a horse in Marc Jacobs and posing next to Tory Burch in a colorful ensemble.
In her interview, Kendall talks about her most-liked Instagram picture. The one where she poses with her hair arranged in hearts. "I was having a bad day. I wasn't in the flow. I was like, Everyone sucks. That's when I did my best image," she said. "I was lying in bed and messing with it. And I thought, Is this good? And I just posted it, and I remember looking at it right away and having a lot of likes and saying, 'Huh'"
Kendall Jenner – Vogue April 2016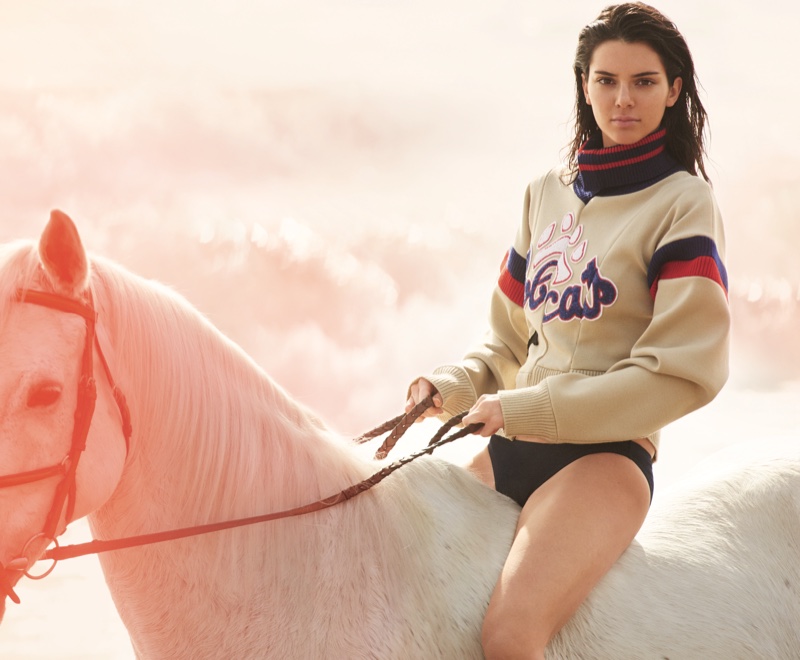 "I mean, it's all so crazy to me," Kendall tells the magazine about having a large social media following, "'cause it's so not real life— to stress out about a social-media thing." She adds, "It has to be organic."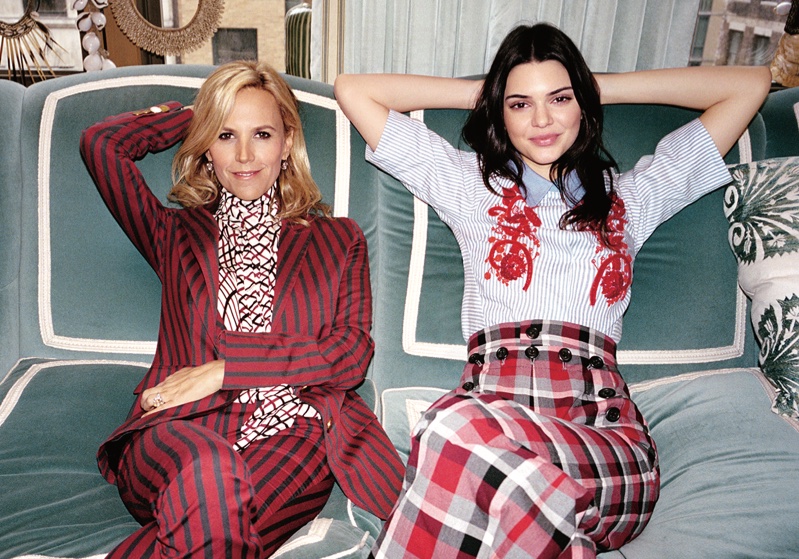 Kendall Jenner – Calvin Klein Underwear Spring 2016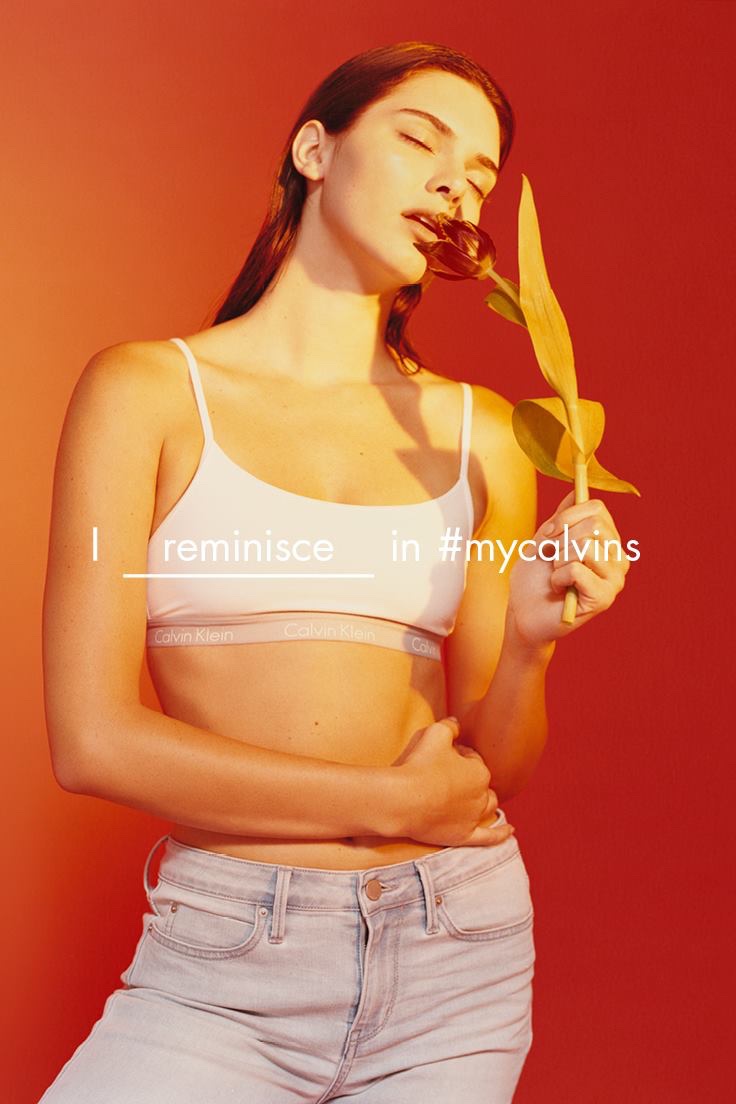 Earlier this month, Kendall Jenner also appeared in the spring 2016 campaign from Calvin Klein Underwear. Captured by Harley Weir, the top model stripped down to a minimal look with a white bralette featuring the Calvin Klein logo and light wash denim. Posing with a blooming flower, Kendall shows off the softer side of the brand.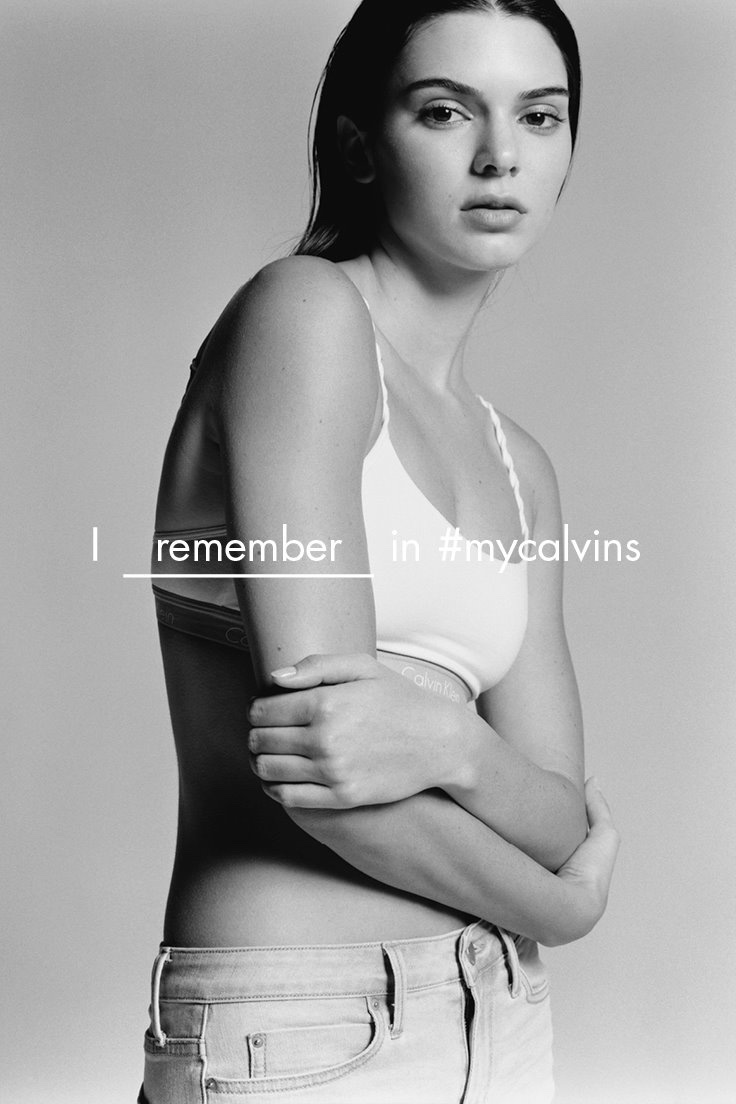 Kendall Jenner – Recent Instagram Photos