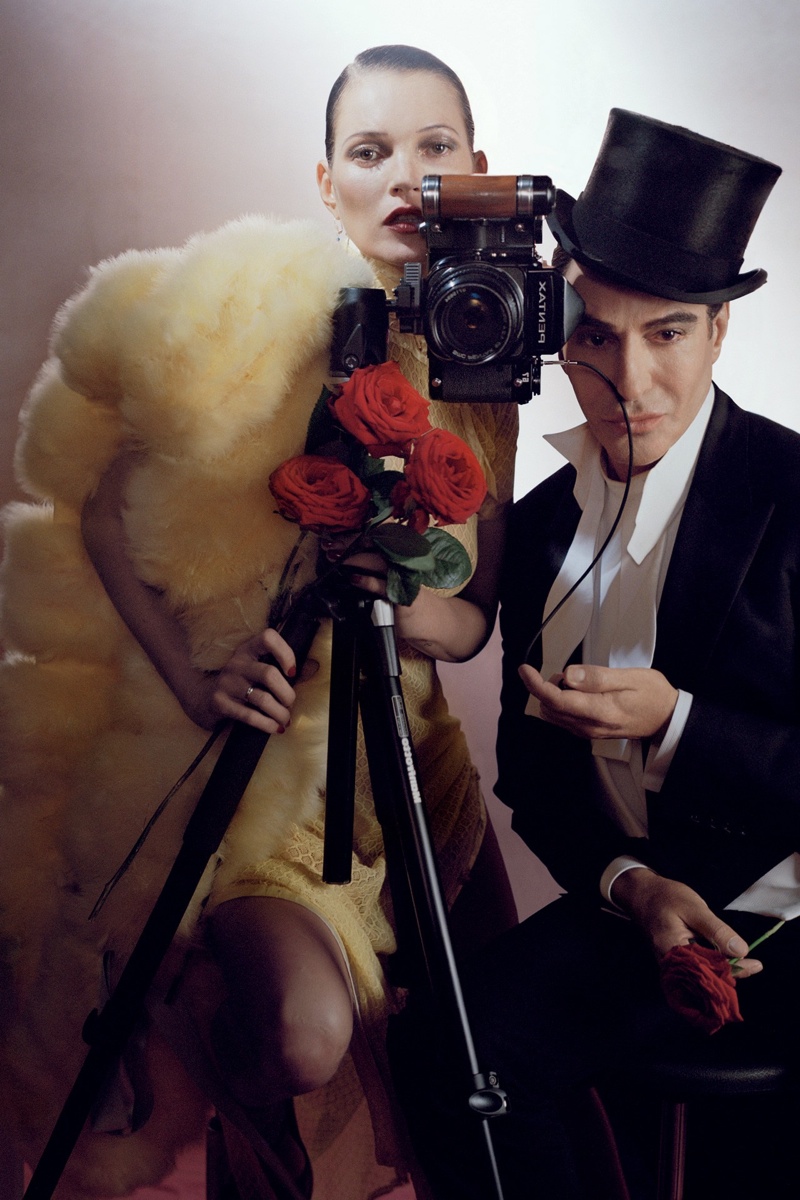 Galliano on Career Suicide–It was not long ago that British designer John Galliano was the toast of the fashion industry. In the late '90s and '00s, he was at the height of career as head designer for brands such as Givenchy, Dior as well as his very own brand, John Galliano. One fateful day in February of 2011, Galliano was caught on tape making anti-Semitic remarks while intoxicated in Paris. Following release of his anti-Semitic tirade, Galliano was fired from his position at Dior as well as his eponymous label. After his departure, Galliano stayed out of the spotlight and in recovery for nearly two years where he received treatment for addiction to drugs and alcohol as well as spending time with Jewish groups to educate himself.
According to WWD, Galliano requested a meeting with French psychiatrist Boris Cyrulni, who is Jewish and is said to have escaped Nazi-led capture as a child, for a Q&A session for French weekly news magazine, Le Point as part of his recovery. In this interview, Galliano talks about professional suicide, his childhood struggles with his sexuality and addiction to drugs and alcohol. "What happened in the Parisian cafe Le Perle was a defense mechanism," laments Galliano. "I repeated a pattern that I had known as a teenager and I was in an explosive mix of drugs and alcohol. February 24, 2011 I was no longer myself. I said the most terrible, the most unbearable, the most horrible thing (there is)." Galliano also discussed what he has learned about himself during his time away from designing, "I've lost, but I also gained a lot. I'm a creative person and no one can take that away from me. I've been told I committed professional suicide because it was the only escape from the terrible pressures I was facing," says Galliano.
Since his stint in rehab, Galliano has been slowly getting back into the scene. In 2013, he was invited by Oscar de la Renta to help design in his studio and just recently he was named creative director for Russian perfumery chain, L'Etoile.