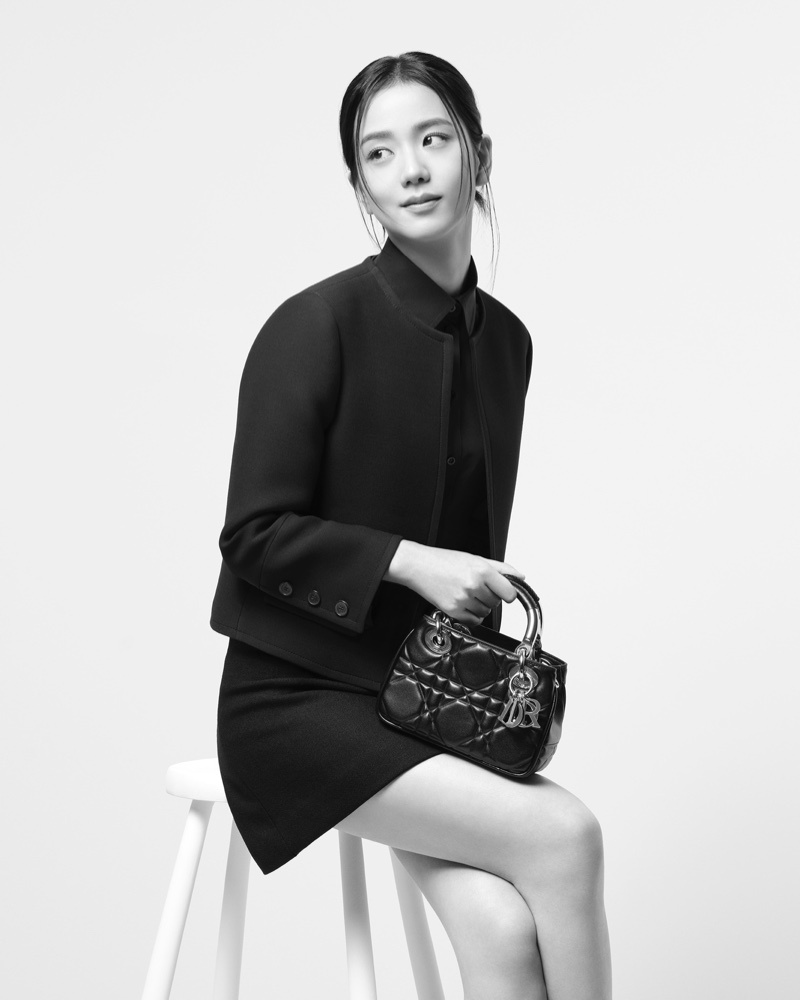 Dior's enchanting ambassador, Jisoo of BLACKPINK, graces the fashion realm as the face of the Lady 95.22 bag campaign. Photographer Brigitte Lacombe skillfully captures Jisoo's elegance in a striking monochrome series.
Jisoo for Dior Lady 95.22 Bag Campaign
Adorned in a cropped jacket effortlessly matched with a button-up top and A-line skirt, Jisoo effortlessly exudes grace and sophistication. The Lady 95.22 bag, designed by Maria Grazia Chiuri, has previously been celebrated alongside Anya Taylor-Joy and Jennifer Lawrence.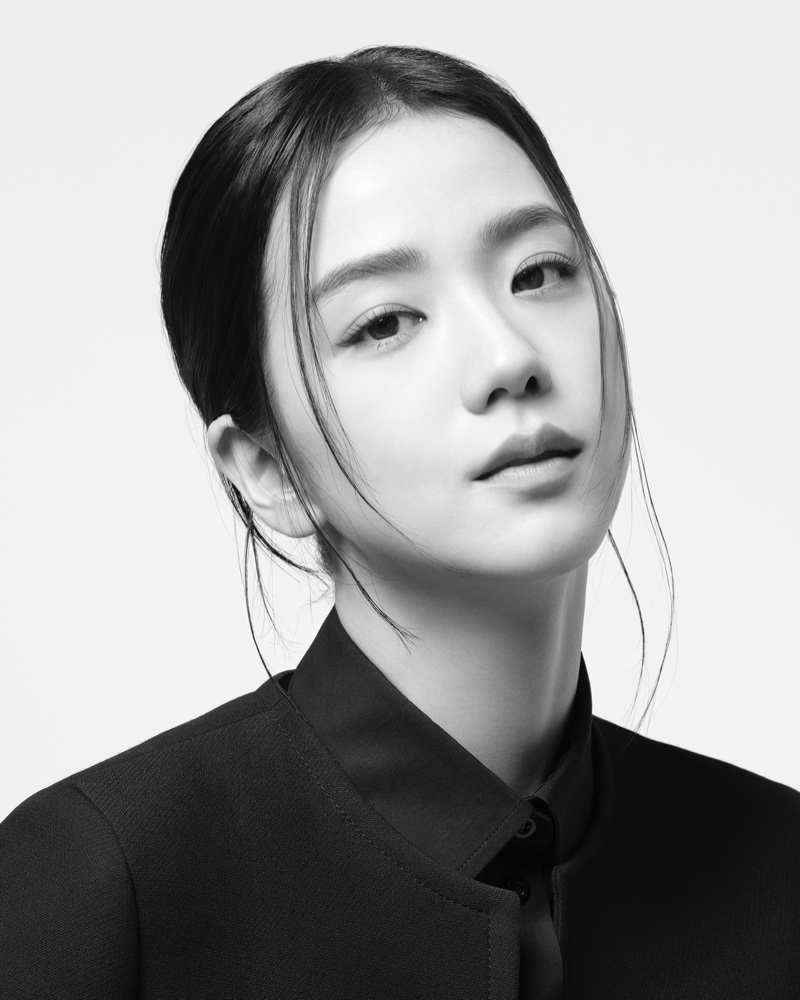 Jisoo flawlessly showcases the small black quilted version, featuring a connection between the past and the present. This luxury accessory pays homage to the inception of the timeless Lady Dior in 1995 while simultaneously encapsulating the spirit of innovation in its 2022 reinterpretation.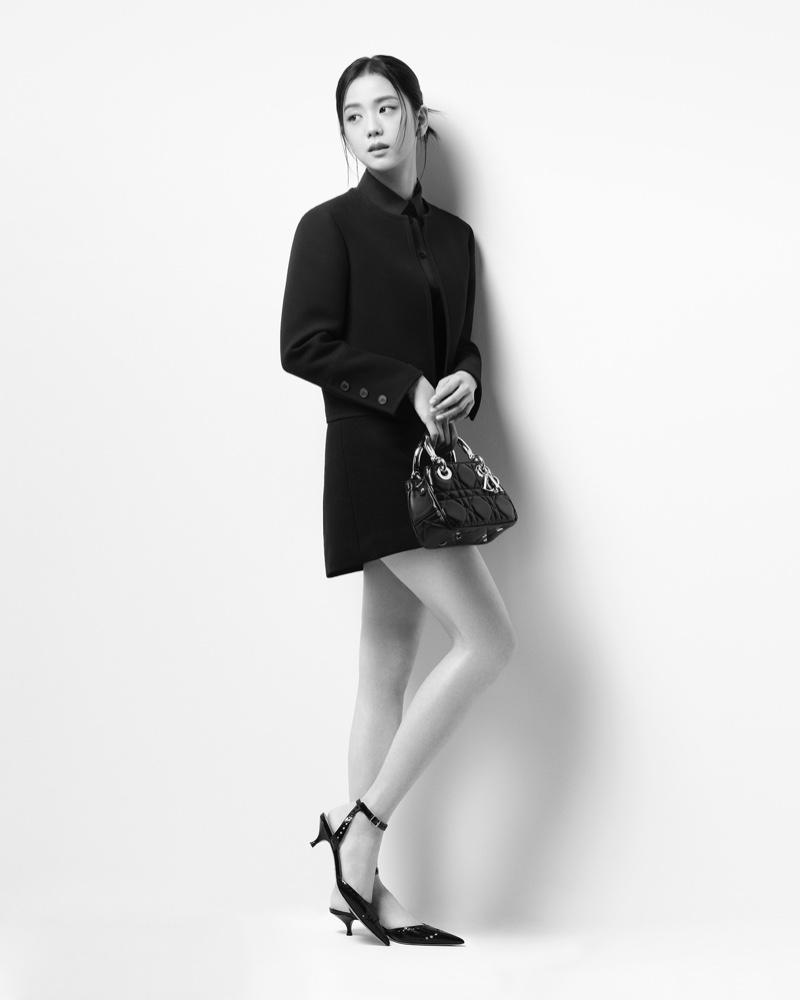 Jisoo, the essence of beauty, talent, and charm, continues to dazzle the world as she seamlessly transitions from the Dior Addict Lipstick campaign to her captivating role in the previous year's spring collection. With a touch of retro chic, Jisoo masterfully commands attention.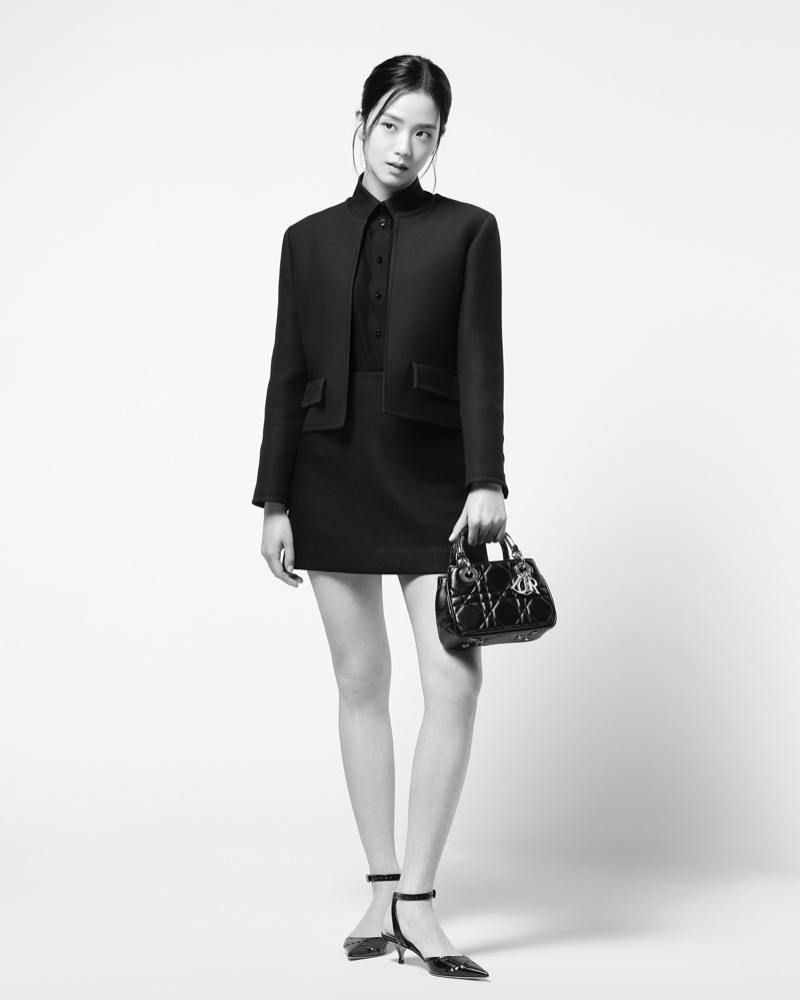 In the realm of fashion, Jisoo reigns supreme, her luminosity elevating every campaign she graces. As a Dior beauty and fashion ambassador, she encapsulates the essence of the brand, leaving an indelible mark on the fashion landscape.