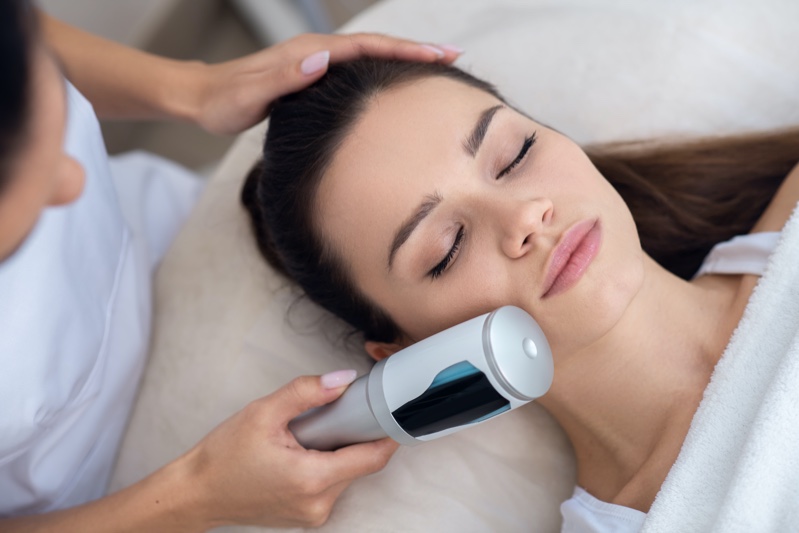 Our face is often the first part of our bodies to show signs of aging, stress, and a lack of self-care. Facial massage is a secret weapon that can help in keeping our skin looking youthful, radiant, and healthy. It's a powerful tool for achieving glowing skin that not only feels good but is also an inexpensive and natural way to enhance your skin's appearance.
Here, we'll discuss various facial massage techniques, including the use of advanced tools for a luminous complexion.
Try A New Gadget
Have you heard of an EMS Facial Muscle Stimulator Beauty Instrument Device? This is not your typical facial massage tool. EMS stands for Electrical Muscle Stimulation, and this innovative device works by delivering mild electrical impulses to stimulate your facial muscles. 
It mimics the natural action of our central nervous system, sending electrical impulses to contract our facial muscles directly.
This not only improves the overall facial muscle tone but also increases circulation, helping your skin look plump and youthful. This technique can work wonders for reducing wrinkles and sagging skin, too. Use this device twice or thrice a week for optimal results.
Lymphatic Drainage Massage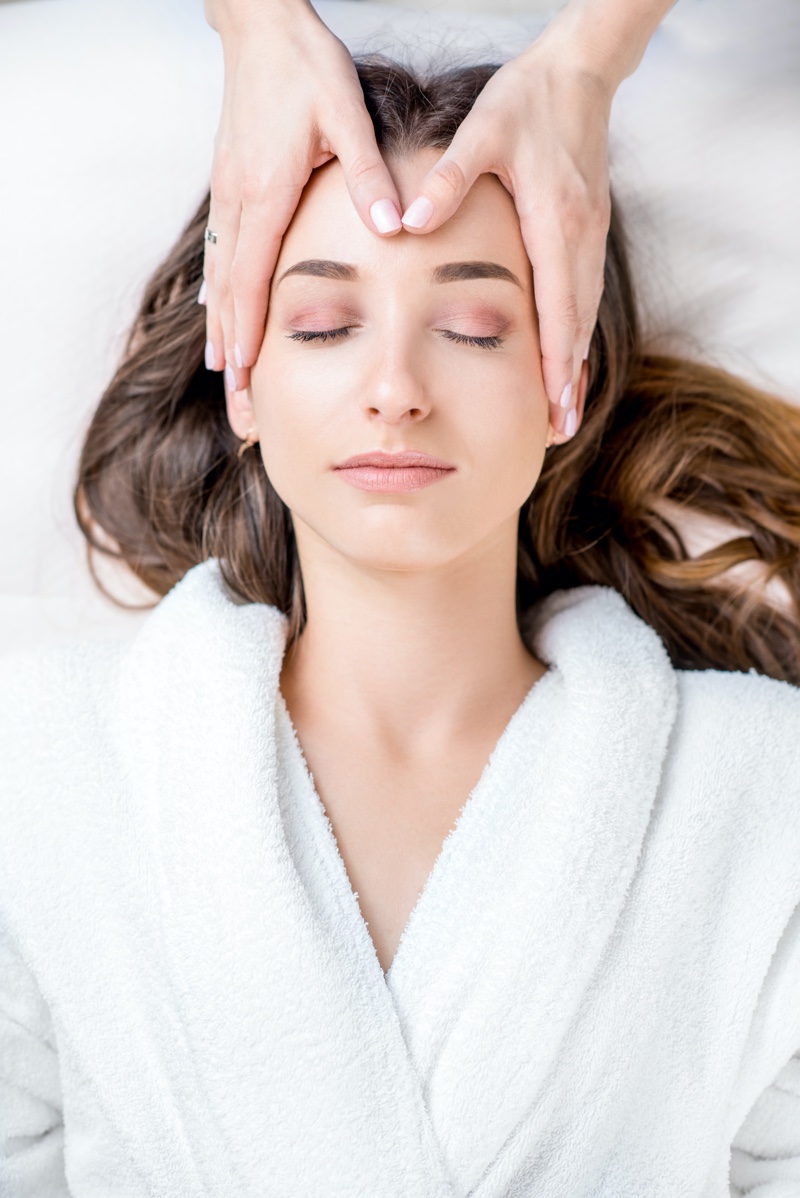 A lymphatic drainage massage uses light, rhythmic strokes to improve the flow of lymph – the fluid that carries waste products away from the tissues – and boosts your immune system. It also helps detoxify the skin, decrease puffiness, and enhance its natural glow.
Using your fingers, gently massage your face in downward strokes from the center toward the sides.
Gua Sha Technique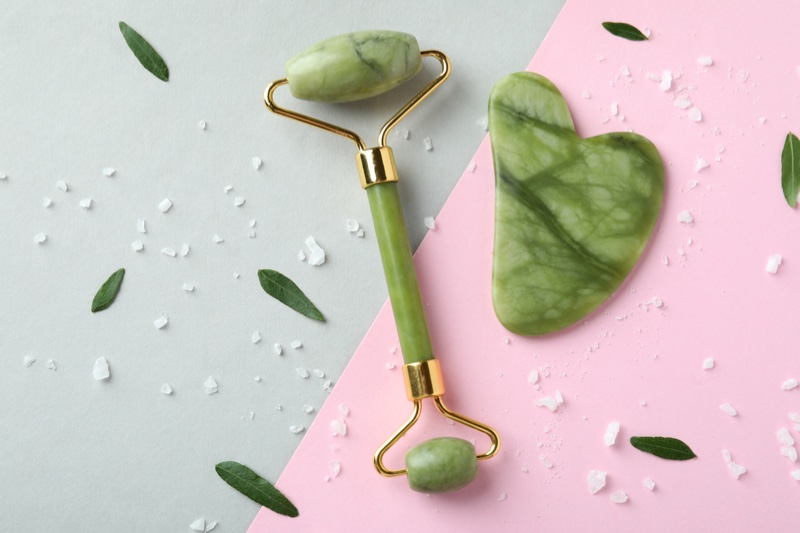 Gua Sha is an ancient Chinese technique that involves scraping a flat jade or rose quartz stone over the skin in upward strokes to relax stiff muscles and promote tissue drainage.
This technique not only relieves tension but also promotes cell turnover and increases the overall elasticity and firmness of the skin. Incorporate this technique into your skincare routine at least once a week to notice improvements in your skin's glow and suppleness.
Facial Acupressure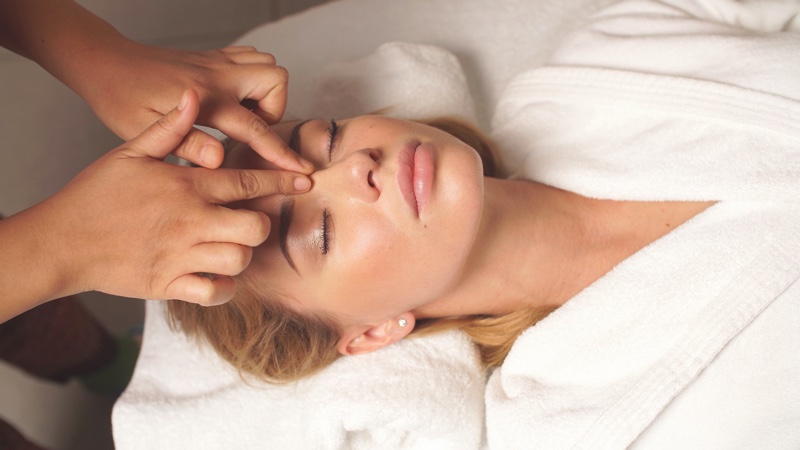 Facial acupressure is a technique that involves applying gentle pressure to various points on the face.
This method stimulates the skin's natural self-curative abilities and can help with collagen production, reduce fine lines, and promote skin relaxation. Work your way around your face, applying pressure to points along your brow line, temples, and jawline.
Japanese Tsuboki Massage
Tsuboki is a traditional Japanese face massage technique that considers not only the face but also the neck and the scalp. It incorporates acupressure to release tension and improve skin condition.
It also encourages lymph flow, leading to a natural facelift, a reduction in wrinkles, and an improved complexion. It's like giving your face a mini workout!
Yoga Facial Exercises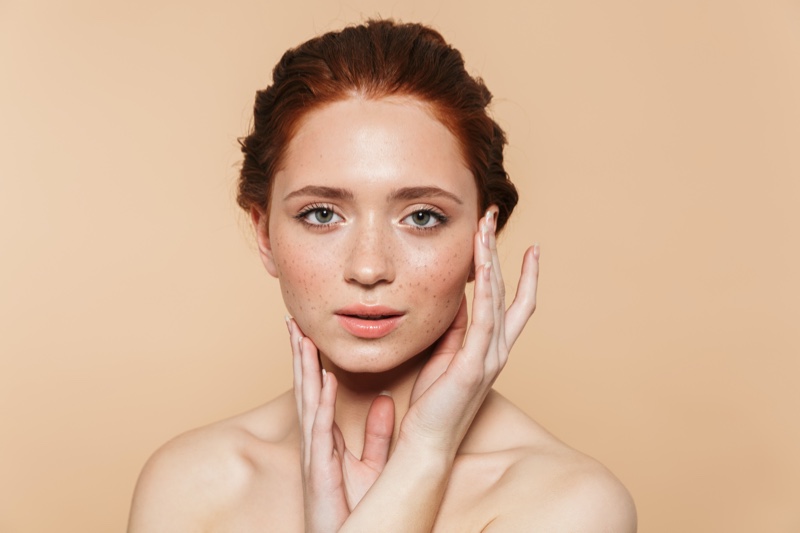 Often overlooked, yoga for the face can be an excellent and fun addition to your skincare regimen. It involves performing various facial movements and expressions to work out the muscles in your face.
Some popular yoga facial exercises include 'The Lion Face' to release tension, 'Fish Face' to tone cheeks, and 'Forehead Smoother' to prevent wrinkles and fine lines.
These exercises promote a healthier complexion and stimulate blood flow, and can also help keep your facial muscles toned and youthful-looking. Practicing facial yoga for a few minutes each day can improve skin elasticity and decrease wrinkle appearance.
Final Words
When you take time to care for your skin, it will undoubtedly shine with appreciation. Incorporating facial massages into your skincare routine is an effective way to stimulate blood circulation, boost collagen production, and help your face maintain its healthy glow. From using innovative tools to indulging in time-honored techniques like Gua Sha, the path to radiant skin is at your fingertips.
So, set aside a few minutes each day for these techniques, and soon you'll witness the transformative power of facial massage. Remember, your face is your calling card to the world. Keep it glowing!