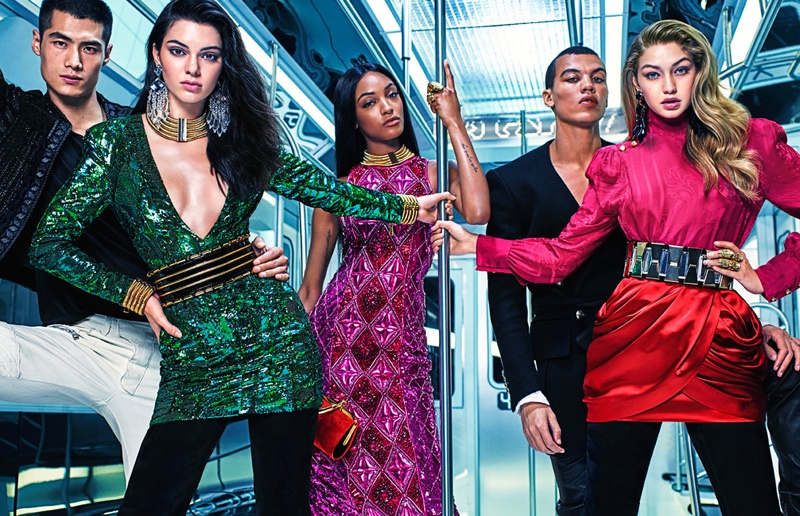 When it comes to the world of models, the industry has seen a major disruption over the past few years. Gone are the days when a designer or fashion editor could make a model into a superstar. Instead, it is up to social media platforms to guide the next big names. When you look at the faces of major brands such as Fendi, Chanel or Max Mara, they have one thing in common–models with mega Instagram followings. Two of modeling's biggest successes in the past two years have been Gigi Hadid and Kendall Jenner.
As of today, Kendall and Gigi's worldwide recognition can be compared to supermodels of the 90's. The two have racked up numerous Vogue covers as well as plenty of lucrative contract deals. In fact it was the September 2014 edition of Vogue US that dubbed cover stars Joan Smalls, Cara Delevingne and Karlie Kloss as 'Instagirls'. Since then, the role of social media has only grown in the world of fashion.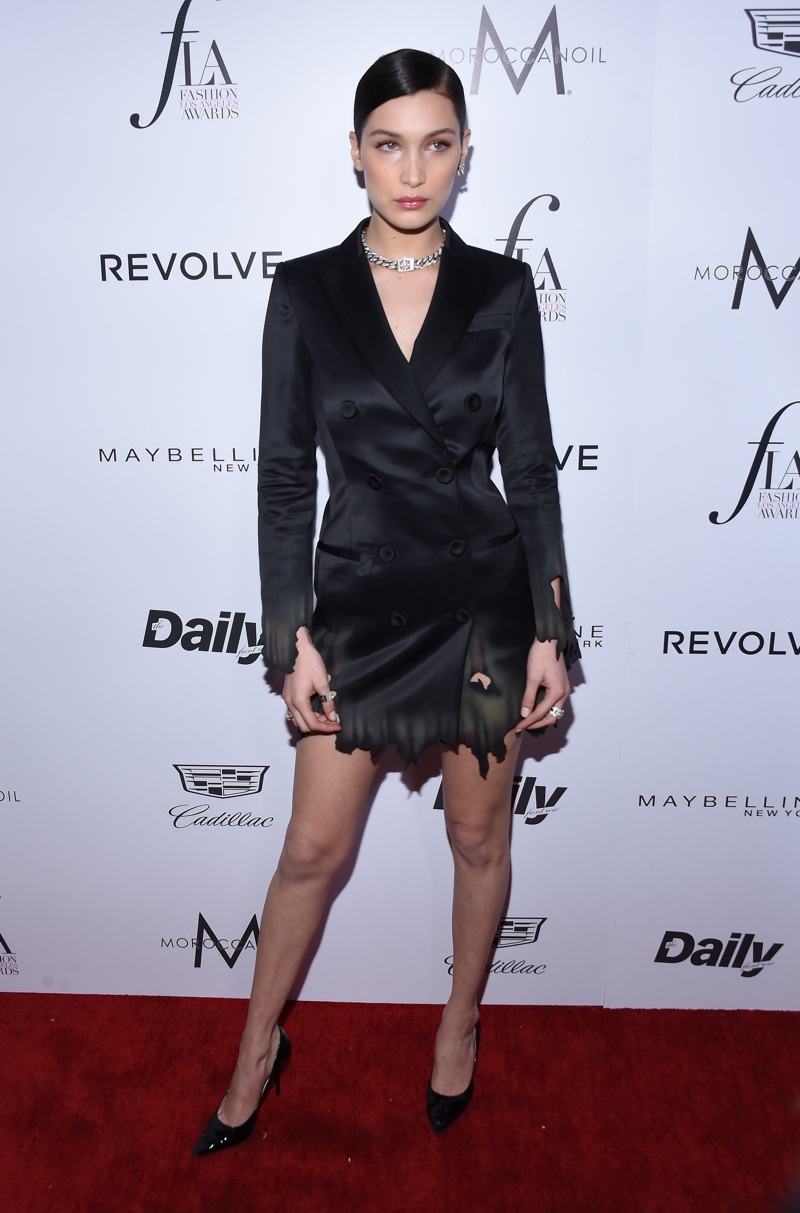 What is An Instamodel?
In plain terms, an Instamodel is a model who has a sizable Instagram following. Usually starting at 200,000 followers or above is a good start. Often times, their follower count will accompany a cover headline or campaign press release. An example of this would be a special cover of Vogue US produced in April 2016 starring Kendall Jenner. The cover toted her 64 million (at the time) Instagram followers.
So what exactly makes a model with a large social media following so attractive? For brands and magazines it is the publicity. Usually, a model will post their latest campaigns or covers to their followers. And of course their fans will also share the photographs, and so on and so forth. And looking at the Instamodel trend, we first must take a look at Kendall Jenner's runaway success.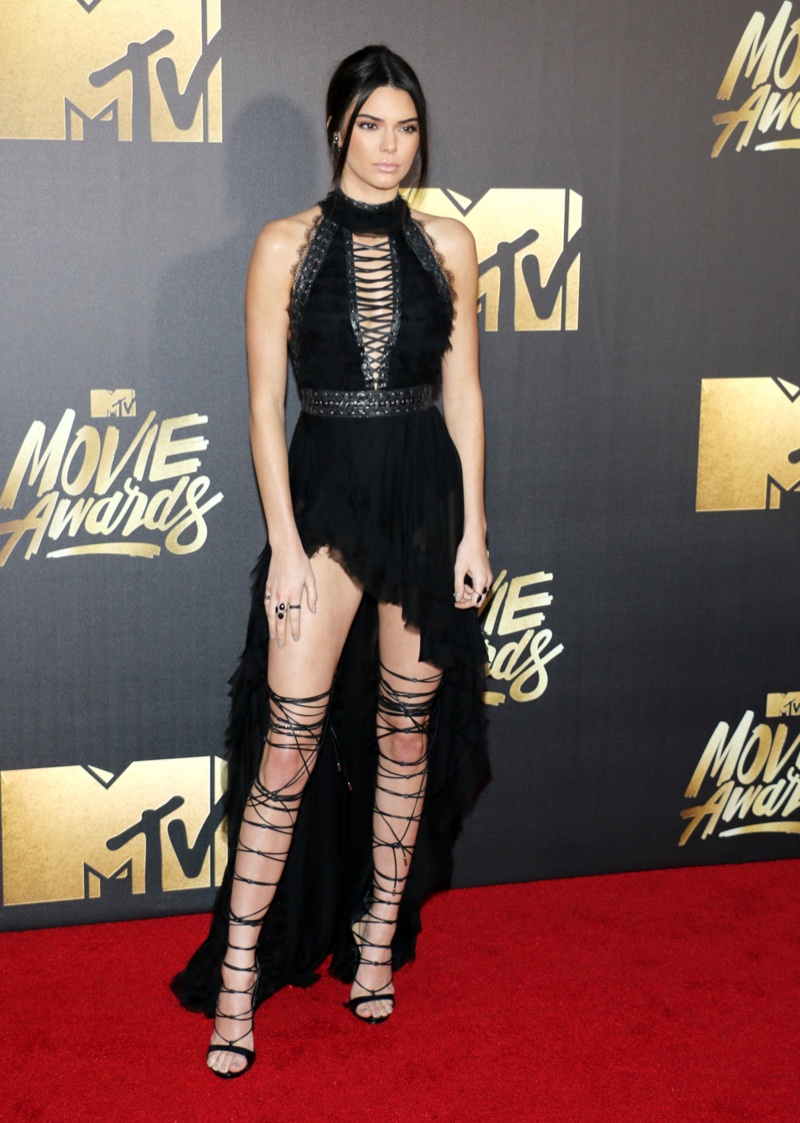 The Instant Success of Kendall Jenner
In 2014, Kendall Jenner made her first debut on the modeling scene by signing with Society Management. That same year, she would be named an ambassador for cosmetics giant Estee Lauder. Much of her early fame can be accredited to her starring role on the E! reality television show, 'Keeping Up with the Kardashians'. She walked the Marc Jacobs' fall-winter 2014 runway, officially cementing her space in high fashion. Kendall would follow that up with covers for magazines like Vogue China, Vogue US, Harper's Bazaar and Allure Magazine. She also walked the runway at shows for fashion houses such as Tommy Hilfiger, Chanel and Michael Kors.
Kendall appeared in campaigns for top brands such as Fendi, Calvin Klein, La Perla and Marc Jacobs. As for her large social media following, Kendall told Vogue in a 2016 interview that she did not take it too seriously. "I mean, it's all so crazy to me," Kendall said, "'cause it's so not real life— to stress out about a social-media thing."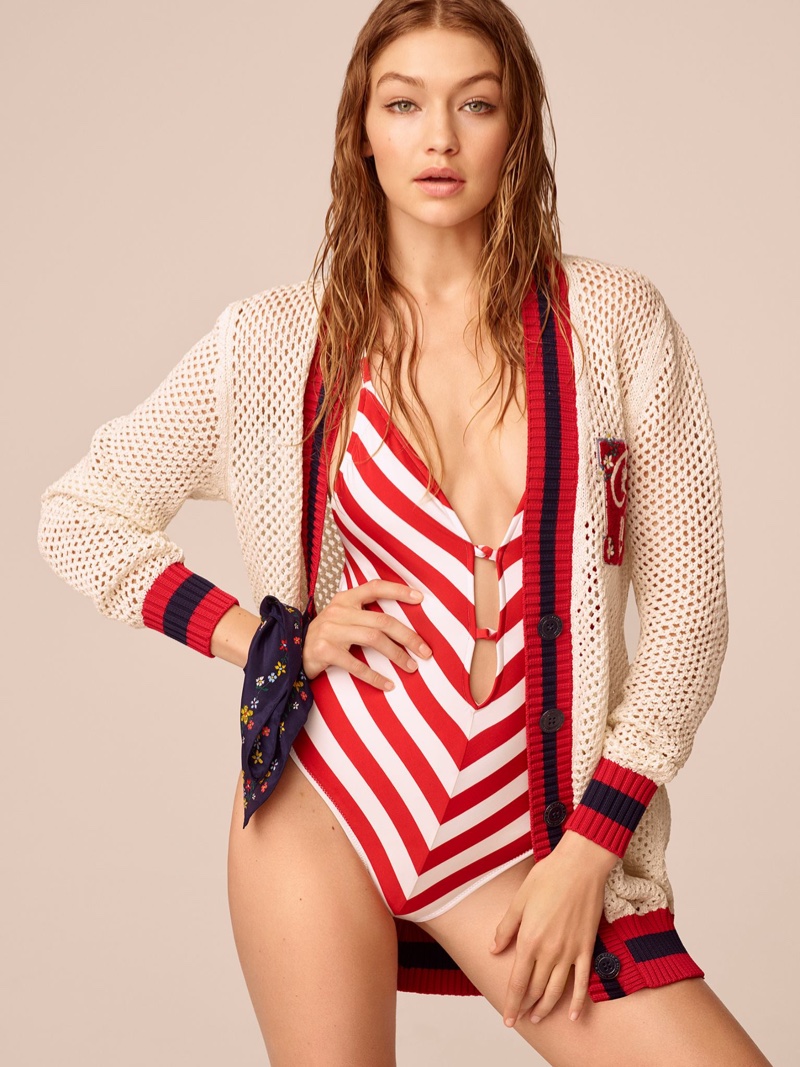 The Meteoric Rise of Gigi Hadid
Another model that is credited with the Instamodel trend is Gigi Hadid. Signed on as a face of Maybelline since 2015, Gigi has over 35 million Instagram followers as of July 2017. The California native appeared in campaigns for top brands like Stuart Weitzman, Fendi, Vogue Eyewear and Reebok. In 2016, Gigi linked up with designer Tommy Hilfiger on an exclusive collection of clothing and accessories called Tommy x Gigi. Her list of magazine covers is also as equally impressive.
Gigi graced the front of publications such as Vogue US, Harper's Bazaar US, Allure Magazine and Vogue Italia. Her highly publicized relationship with former One Direction singer Zayn also makes her a highly visible star. Her younger siblings, Bella and Anwar Hadid also joined the modeling world.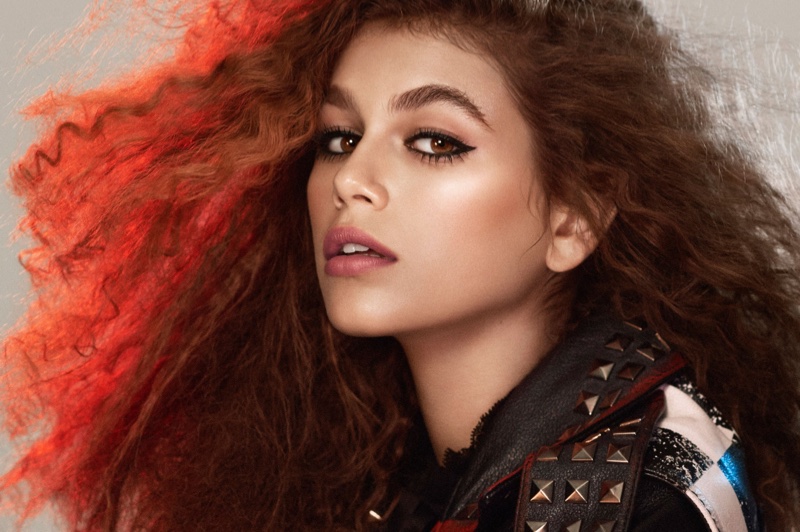 Famous Kids That Are Models
Another facet of the Instamodel phenomenon also includes children and siblings of famous personalities. From actors to singers and supermodels, being related to celebrity can now mean you are the next catwalk superstar. A few examples of this can be seen with models such as Hailey Baldwin (daughter of actor Stephen Baldwin), Lottie Moss (younger sister to supermodel Kate Moss) and Kaia Gerber (daughter of supermodel Cindy Crawford). These connections certainly give the models a leg up on the competition.
There is also another category of Instamodel—the social media star. These are girls that started out on platforms such as Instagram and Youtube to be signed with top modeling agencies. Names like Alexis Ren and Meredith Mickelson rose to fame thanks to attention on social media. Both are signed to The Lions Model Management in New York City.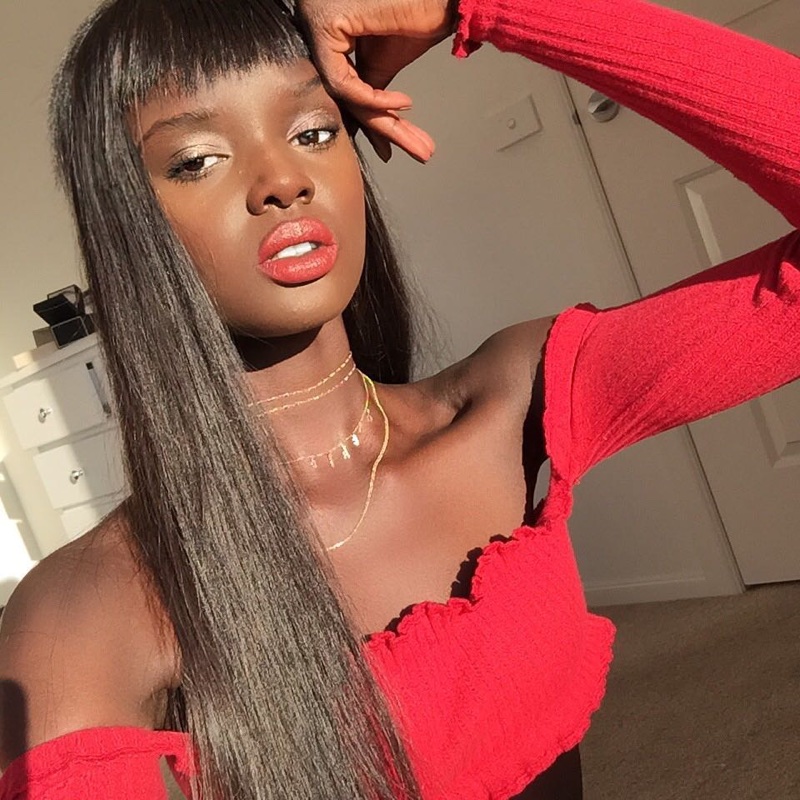 Diversity in the Instamodel Age
Although many might hold their noses at the thought of models gaining notoriety off a social media platform, the Instamodel does help in one aspect—diversity. Plus size model like Ashley Graham and Iskra Lawrence have caught mainstream attention thanks to their plentiful social media following. Likewise, models of color including Winnie Harlow (who has the skin condition vitiligo), Slick Woods (a model with a noticeable gap) and Duckie Thot (a Sudanese/Australian model) stand out for the unique looks.
Additionally, transgender model and actress Hari Nef shot to fame on the social media platform. Thanks to a sizable social media following, we can now see a more diverse range of models on magazine covers and in campaign images. Hopefully, we can see more variety in terms of size and color as the years go on.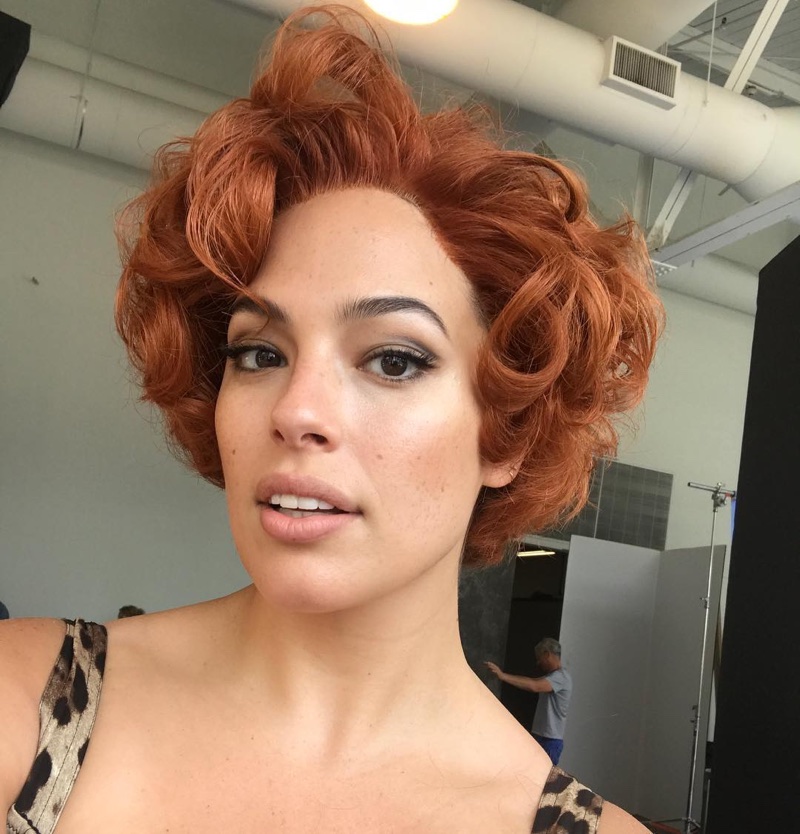 The Future of Modeling
Looking at all this, one must wonder, is the Instamodel a trend? The answer is likely yes. One can look at modeling trends of the past such as the 80's when glamazons like Elle Macpherson and Christie Brinkley ruled the industry. Or even look to the early 2000's when models with doll-like features such as Gemma Ward and Jessica Stam were all the rage. The process for what qualifies as a top model seems to change every few years. And who can say if the industry starts looking at other criteria for what makes a top model?
Although it may be hard to believe, the future of models could very well be robots. Now, digitized models even appear on popular fashion retailer sites such as Neiman Marcus, Gilt Group and Saks Fifth Avenue according to i-D. Could they make the leap to runways or even photo shoots?
When it comes to the future, one can not be certain about where the industry of modeling is going. But one thing is for sure. The idea of models gaining fame through social media is not going anywhere anytime soon. In an article with Adweek, a modeling agent admitted that brands will not work with a model unless they have 500,000 followers or more on Instagram. Until the industry shifts in another direction, the Instamodel is here to stay.