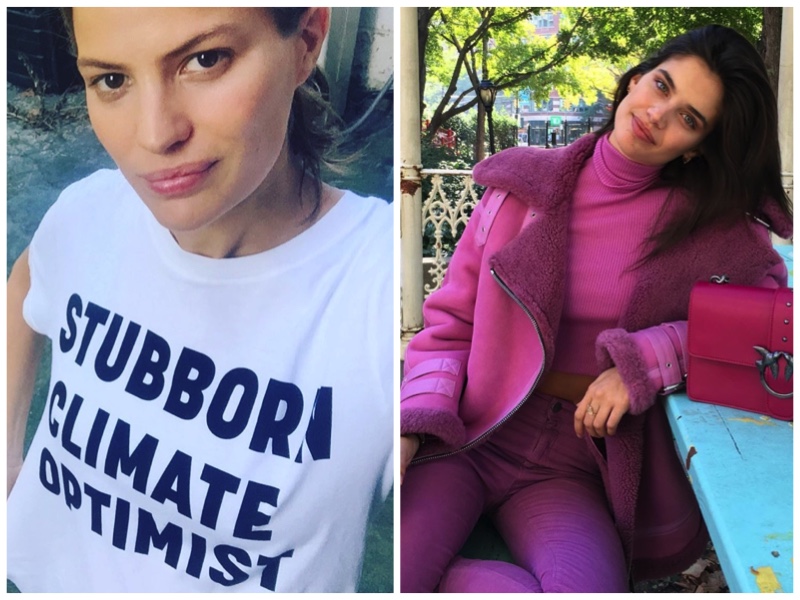 Earlier this month, the Harvey Weinstein scandal saw a wave of high-profile actresses accusing the movie producer of sexual harassment and assault. This inspired the #MeToo campaign which led to women and men telling their stories of harassment across many industries.
And fashion was no exception. In the wake of the Weinstein controversy, model and activist Cameron Russell shared anonymous accounts from models dealing with harassment and abuse on and off set. Each retelling featured the hashtag #MyJobShouldNotIncludeAbuse.
And then, a bombshell as a leaked email from publishing company Condé Nast announced its decision to no longer work with photographer Terry Richardson. For years, accusations of sexual harassment have been leveled at the American lensman. In 2014, it appeared to come to a head when multiple models came forward with their stories, grabbing headlines. Richardson's career took a hit, but his work started to pick up in recent years.
So what caused the sea change for the industry after years of rumors and allegations? It all starts with models bravely telling their stories.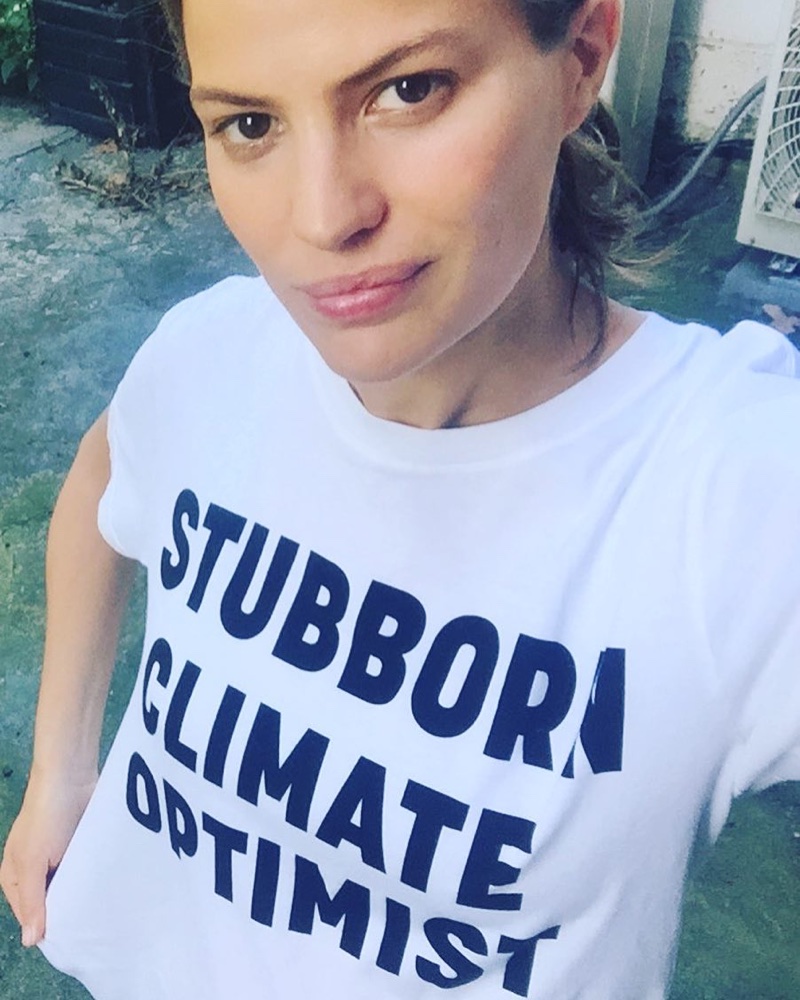 Cameron Russell Starts the #MyJobShouldNotIncludeAbuse Hashtag
For one, major names in modeling have begun to speak about a culture of harassment in fashion. For Russell, she took to her Instagram and shared numerous stories of abuse with blacked out names. The American model wrote about the recountings: "This was not an exposé because nothing in these stories should be a revelation for those working in our industry. Instead it was the beginning of a power shift. We are speaking to each other, we are speaking up, we are speaking to lawyers, and we are speaking to well resourced reporters."
Russell concluded with: "We all know who the perpetrators are and we continue to work with them. STOP. Advertisers and magazines, stop hiring these people. Agencies, stop sending them talent. Stop today. Do not wait until lawyers get involved. Do the right thing because the wrong thing is horrific."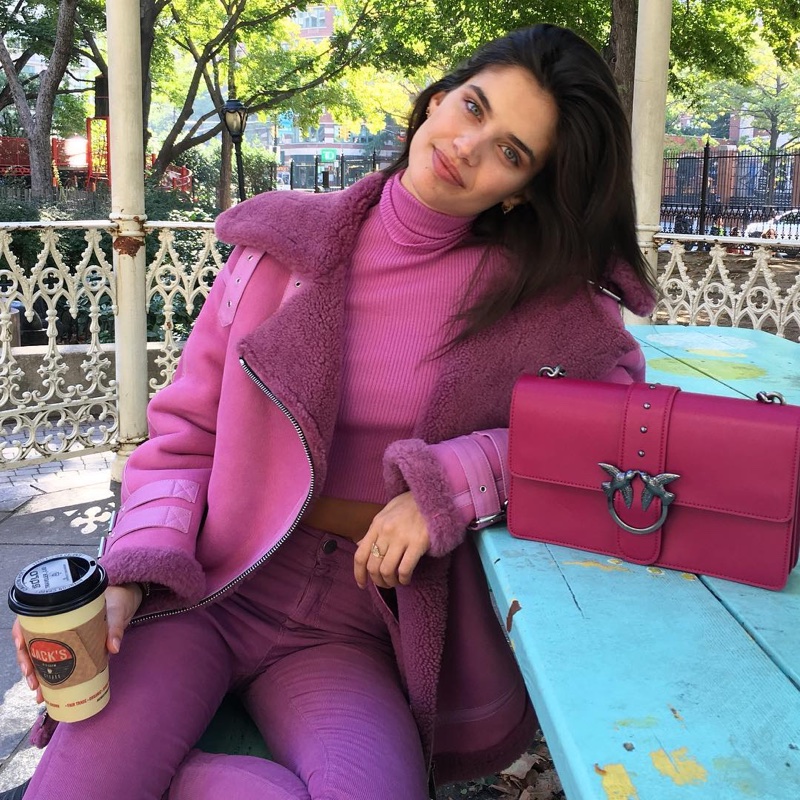 Models Demand Action
Speaking to the New York Times, British model Edie Campbell also talked about the abuses in the industry and reiterated Russell's point. "The reality is that the floodgates are already open regarding Terry Richardson…The difficulty is addressing the other people — the ones who are celebrated by the fashion industry, and who are still at the very heart of it. This will not be solved simply by banning the use of one photographer."
Sara Sampaio would also go on to share an experience on set at French men's magazine Lui where she felt pressured to pose nude. The Victoria's Secret Angel claims that she had a no nudity clause for the cover shoot. But during the shoot she felt intimated to model naked, and became upset when the offending images were published.
"Throughout the shoot day, I needed to constantly defend myself and reiterate my boundaries with no nude images, making sure I covered myself as best as I could," she shared on Instagram. "The magazine lied and provided to publish the cover image of me with nudity, which was in clear violation of our agreement."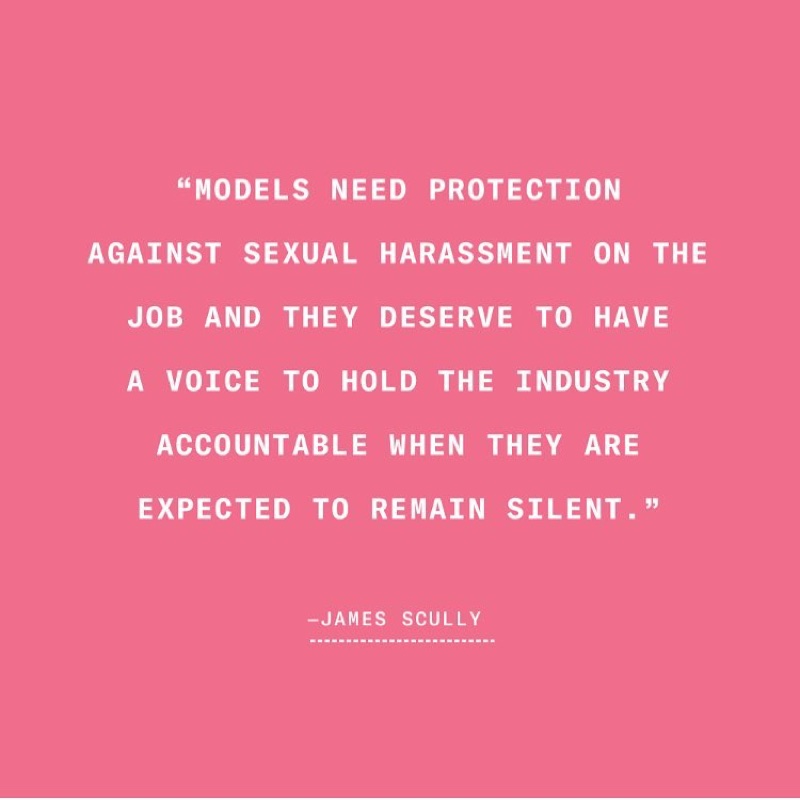 Steps to End the Harassment
While models are using their voices to be heard on social media, it looks like it will take legal action to see real changes. In October 2017, a bill was introduced called the 'Models' Harassment Protection Act'. If passed, the bill will provide protection against forms of harassment at the workplace including sexual advances. Other forms of harassment include discrimination based on race, age, nationality, sexual orientation and disability. The bill is through the joint efforts of New York state assemblywoman Nilly Rozic and model labor rights organization The Model Alliance.
"Models lack basic rights and protections as workers, including protection against sexual harassment," says Sara Ziff, a model and The Model Alliance founder. "For years, other models and I have spoken out about systemic sexual harassment and abuse on the job – and yet, powerful individuals have tried to silence us and tacitly given approval that this behavior is okay. Sexual harassment is not okay and should not be tolerated by models, nor should it be tolerated by our industry."
To go further into the specifics, this bill would forbid sexual advances or commentary on set of a shoot. It would also provide models with a contact and avenue for filing complaints. Perpetrators of abuse would be held accountable for their actions.
There is also the issue of public knowledge. Now that models are sharing their stories, even the casual follower of fashion can know about the harassment issue. This should make any magazine or brand weary of working with a known abuser due to the potential for public fallout.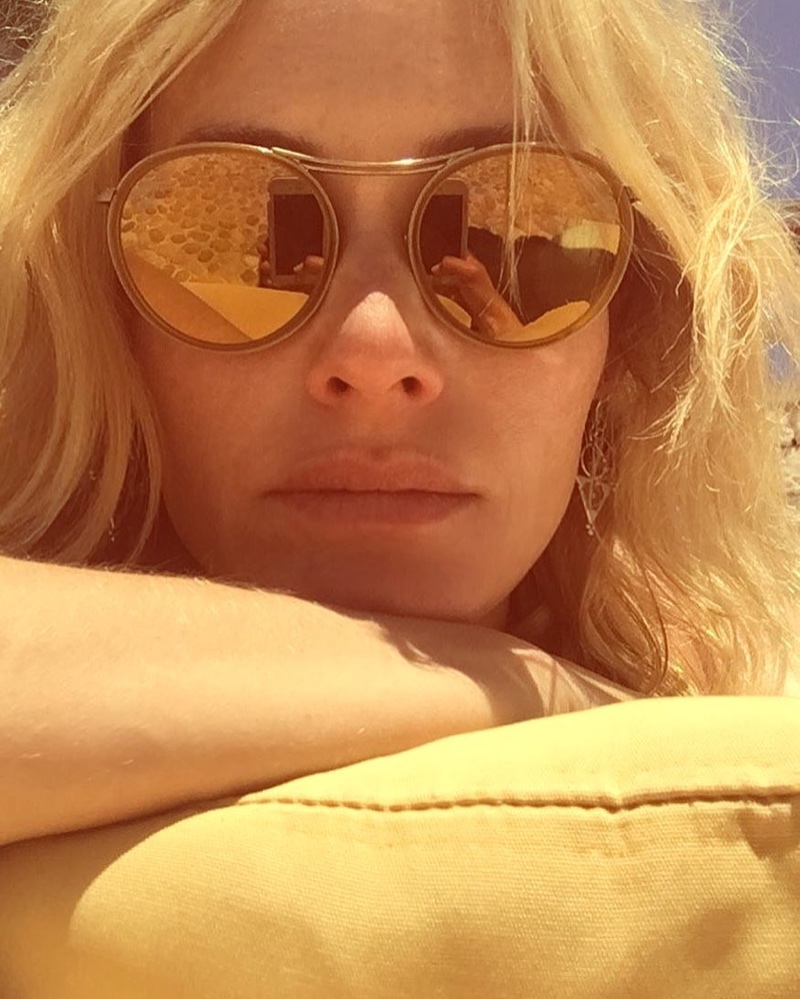 Will This Usher In a New (Safer) Era of Modeling?
With the overwhelming number of stories of abuse coming out, it's clear that something needs to change in the industry. But there is hope. With models speaking up, public knowledge being at an all-time high and laws being introduced, we may be looking at the dawn of a new era. Still, the onus remains on those with power such as magazine editors and brands to not work with known abusers.
As modeling icon Amber Valletta said in an interview to the New York Times. "You start taking one person down, and the skies are going to fall." Likewise, this show of support by models, designers and editors will prove that harassment can not be swept underneath the rug anymore.
In a post to his Instagram account, designer Prabal Gurung admitted to being knowledgable of Richardson's alleged harassment but "never spoke up". Gurung ended his post by writing, "To look forward, and advocate for real change, we need to ask each other and ourselves— How can we build better, stronger communities? How did we foster such a hostile environment, and why do we continue to follow a herd mentality even when we know better?"