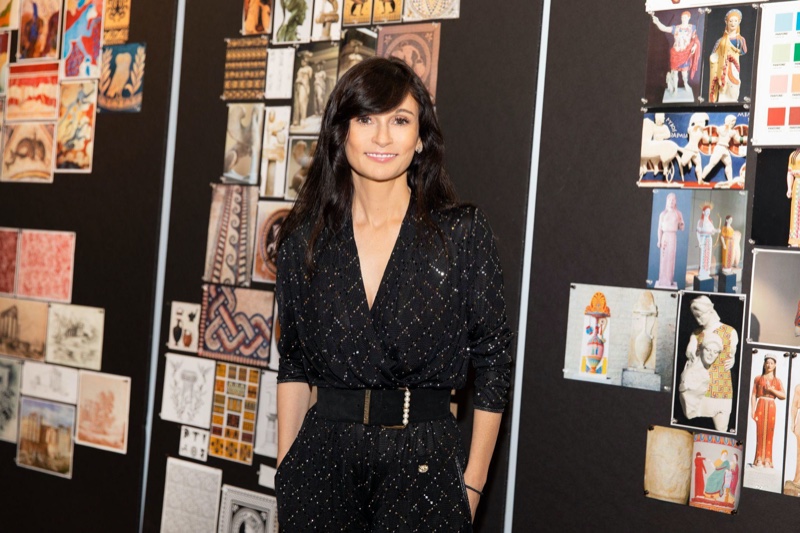 For decades, the highly competitive talent management industry has used the same traditional business model, relying on commercial dealmaking and standard media exposure. But Julia Haart, CEO and Co-owner of global modeling and talent agency conglomerate Elite World Group (EWG), says it's taking things to the next level.
With Julia Haart at the helm, EWG says it's harnessing futuristic marketing tools to showcase its client roster, including A-listers like songstress Christina Aguilera, supermodel Coca Rocha, and social media influencer Golden Barbie, otherwise known as Jasmine Sanders, with virtual avatars and other tools from the metaverse.
"What is very unique about going virtual is that you need to have artistry," said Haart in a recent interview. "What we've done is brought in the most extraordinary experts in creating avatars and world they inhabit and the products they utilize."
The multifaceted EWG talent roster not only includes fashion models and influencers but actors, artists, athletes, celebrities, musicians, and more. As an industry first, the firm also showcases a lineup of virtual avatars. Collectively, EWG's clients reach over 2 billion global social media users via popular channels.
EWG has become the globe's first talent media firm, coordinating promotion for more than 5,400 highly diverse personalities over multiple industries.
EWG Redefines the "Media" Concept
Using high-tech storytelling methods, EWG is bringing advertising and marketing into the 21st century. Julia Haart says EWG has completely transformed the existing "media" concept and that her business model goes far beyond the current "digital media" definition.
The company actively works to transform each talent into a distinctive content channel that influences its own future growth. Rather than being defined by a single title, the talent can freely explore other identities and venues that enhance their market appeal.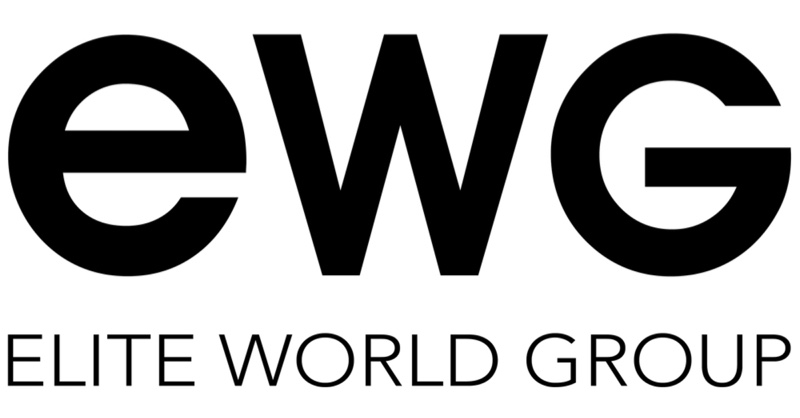 EWG Virtual Becomes a Force in the Metaverse
The Metaverse's increasing prominence has spurred forward-thinking companies to use digital technology to provide audiences with next-level experiences. The launch of EWG Virtual, an innovative virtual marketing company, spotlights the confluence of fashion and commerce. Technological enhancements further enrich each marketing message.
As an emerging industry leader, EWG Virtual adds new dimensions to virtual content and digitized products. EWG Virtual leverages the company's singular history in fashion and beauty to engineering industry-leading, hyper-realistic avatars and immersive experiences that blur the line between fantasy and reality.
And Julia Haart says that the COVID-19 pandemic accelerated the emergence of these virtual media experiences. Creative industries such as fashion have been at the forefront of this new trend. Recent virtual fashion experiences include digital-exclusive collection drops and virtually immersive fashion shows.
Just the Tip of the Iceberg
Looking ahead, Haart predicts virtual experiences will command an even larger share of the spotlight. "I think we will see many more brands and talent entering and capitalizing on this space… It has forever changed how brands interact with customers and talent interact with their fans," she remarks.
Julia Haart believes EWG's investment in hyper-realistic avatars and immersive experiences will bring huge rewards to its talent base. "We are giving brands and our talent the tools they need to stay ahead of this transformation for years to come," she concluded.
Value of an AR or VR Experience
Augmented reality (AR) and virtual reality (VR) experiences have proven to improve customer engagement and conversions. According to the Content Marketing Institute, 62% of consumers report that they're more engaged with a brand that offers an AR or VR interactive experience.
In a similar vein, BigCommerce states that AR technology drives a 66% increase in customer engagements. Perhaps most importantly, Shopify reports that products with related 3D/AR content are responsible for 94% more conversions compared to products without those digital enhancements.
Virtual Reality vs. Augmented Reality
The terms "virtual reality" and "augmented reality" are often used interchangeably. However, each form of technology has its own distinctions. There are also key differences in the technologies' user experiences.
A VR experience is delivered via a specially configured headset that completely commandeers the user's vision. When the headset is turned off, the user is effectively blindfolded. When the headset is activated, however, the device's LCD or OLED panels are refracted by special lenses. As a result, the user's entire field of vision is filled with a highly detailed projection.
The headset creates an entirely different virtual world, and the user immerses themselves in it. Essentially, the user's current surroundings cease to exist. VR experiences are available on a growing selection of games and apps.
Augmented Reality
An AR experience is substantially different from a virtual reality immersion. Where virtual reality substitutes a virtual environment for the real one, augmented reality enhances the user's real-life surroundings.
To do this, the user wears transparent "smart glasses" that project images over the wearer's current field of vision. One simple application is a data overlay showing the current time. Other games and apps integrate smartphone or tablet simulations with screen overlays.
A well-executed AR game or app can deliver an entertaining visual experience. However, AR cannot provide VR's complete virtual immersion that takes the user into an entirely different world.
Virtual Steve Madden Marketing Campaign
One especially impactful success story was EWG's execution of a high-tech marketing campaign for the Steve Madden fashion brand. After developing the campaign concept, EWG cast, produced, and directed the #SteveMaddenverse production.
This first-of-its-kind virtual experience showcased five celebrity avatars as its premier attraction. The campaign was enhanced by 3D films and other digitized products, and social media fans were treated to Instagram filters. Viewers were invited to enjoy an AR shoe try-on, and an interactive e-commerce site facilitated easy product purchases.
Julia Haart says the campaign was highly successful. "The brand saw incredible results, with a 20% lift in web traffic on the go-live day and its highest quarterly earnings in history.
"[This was] due to the link between technologically driven product trials and conversion at point of sale — which their leadership credited directly to an investment in Metaverse marketing during their quarterly earnings call," she proudly summarizes.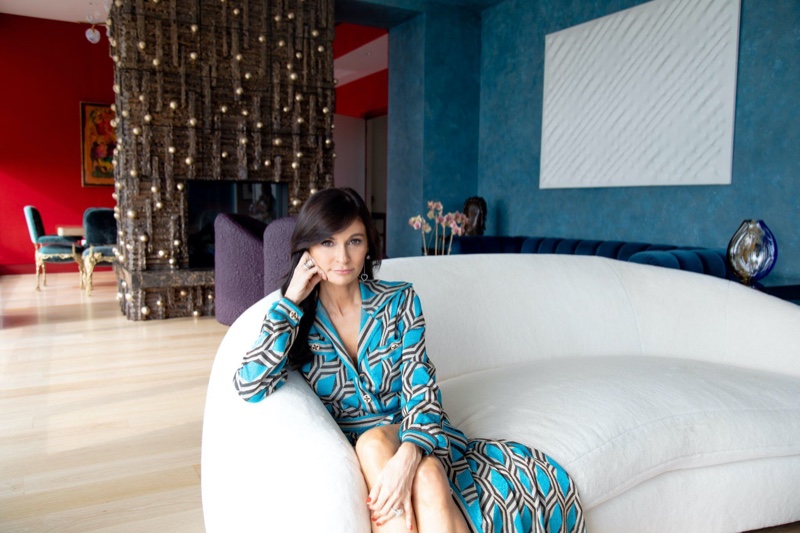 Julia Haart Envisions Long-Term Talent Empowerment
Julia Haart's commitment to EWG talent recently spurred her to formulate a far-reaching company mission. She says she's focused on the achievement of financial independence and career longevity for every talent signed across the EWG portfolio.
Specifically, Haart envisions helping women (especially models) transform their marketable talent into a self-sustaining brand and business, on or off the runway.
"The virtual content, immersive experiences, and digitized products excite me…They will help amplify talent in the modeling and entertainment industries by providing them with additional activation and exposure platforms, expanding their brand footprints and extending the longevity of their careers," Haart says.
Over time, Haart's ambitions will help change the industry's power dynamic, bringing overdue equity to every sector of the global talent industry.
Haart Receives Chi è Chi International Award
In September 2021, Julia Haart's commitment to female empowerment earned her a respected international award. The notable Chi è Chi event, which traditionally launches Milan Fashion Week, chose a female empowerment theme for its 2021 session.
The Chi è Chi jury is composed of journalists from renowned Italian magazines and newspapers. The panel recognizes women who have enjoyed distinguished careers and enriched personal lives.
At the 2021 event, the jury awarded an international prize for the first time. Julia Haart was honored for her noteworthy career and for her key role in promoting Italian and international fashion.
Julia Haart's Commitment to Philanthropy
Julia Haart complements her impressive business and marketing achievements with a commitment to philanthropy. She's an active fundraiser for the FIT Foundation, having hosted benefit dinners via CharityBuzz and supporting the FIT Gala.
This international fashion maven has also been a dedicated fundraiser for the Fashion Scholarship Fund. As part of her efforts to promote donations, she participated in the fund's targeted content series.
Julia Haart's affinity for the arts has spurred her regular contributions to the Museum of Modern Art (MoMA) in New York City. In addition to making annual donations to the MoMA Director's Council, she has previously donated to The Modern Fund.
EWG Envisions Future Growth
As EWG continues to expand its global talent media presence, the company looks for innovative ways to showcase its rapidly growing talent base. With CEO Julia Haart's vision and with sophisticated technology at its fingertips, EWG says it is well-positioned to deliver exceptional experiences to the global media marketplace.