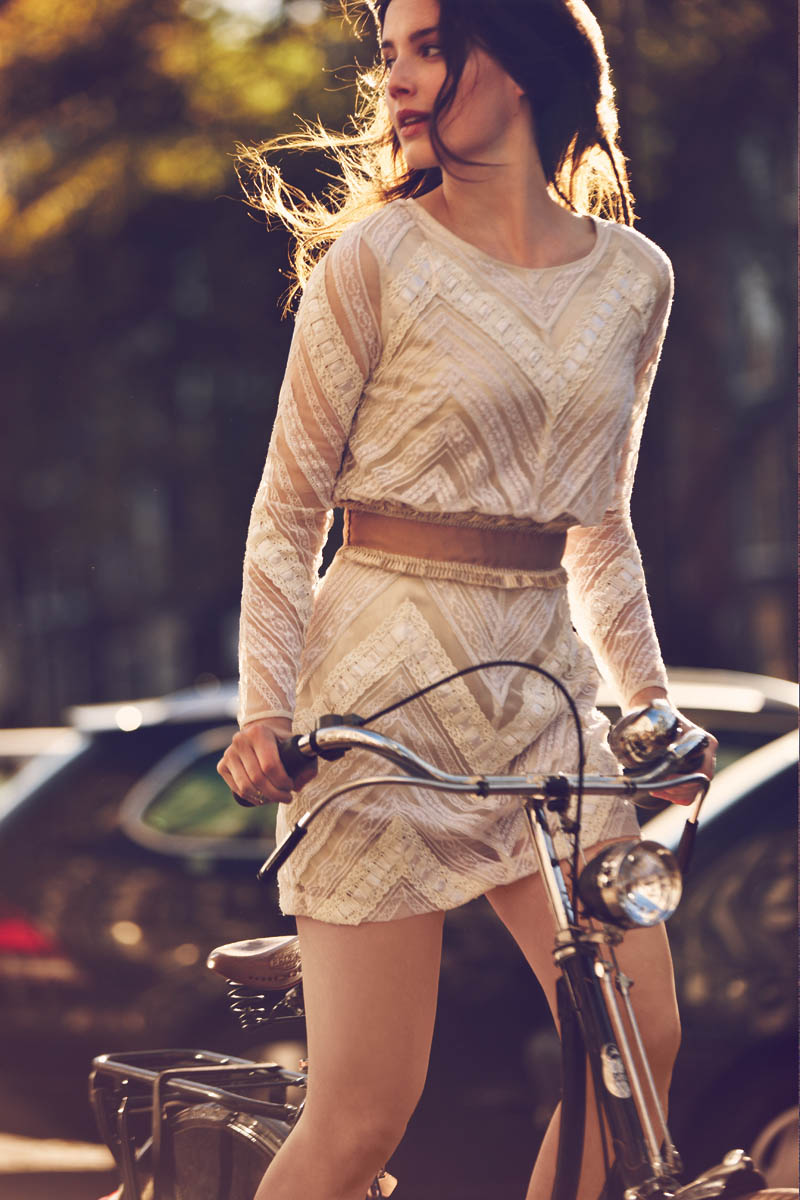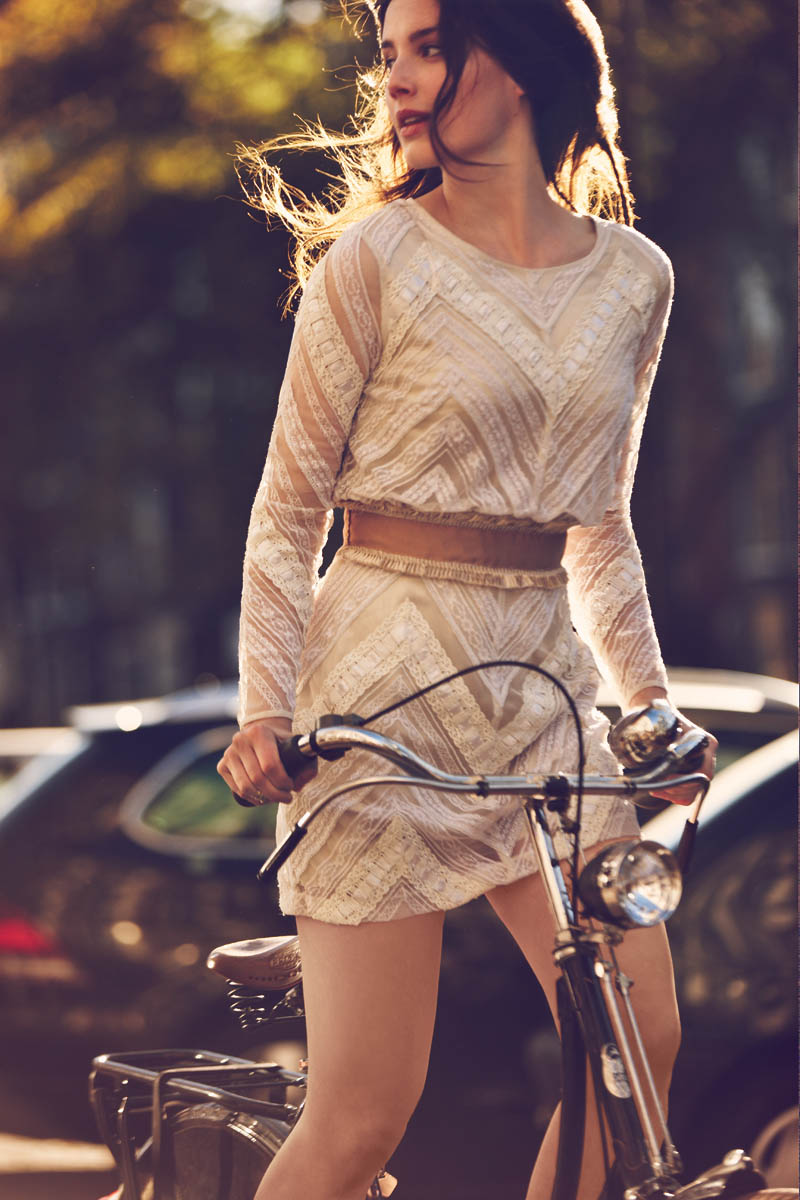 Girls on Bikes
– For its January catalogue,
Free People
enlists a mix of models and "real girls" to wear the latest styles as they ride their bikes in the streets of Amsterdam.
Guy Aroch
captures the girls in flirty and practical spring pieces including sheer dresses, casual denim, fringe jackets and floral prints. Free People will also sell a limited edition collection of bike apparel for the month of January; the line features hand-painted bike seats, embossed handlebar grips and crotchet skirt guards.