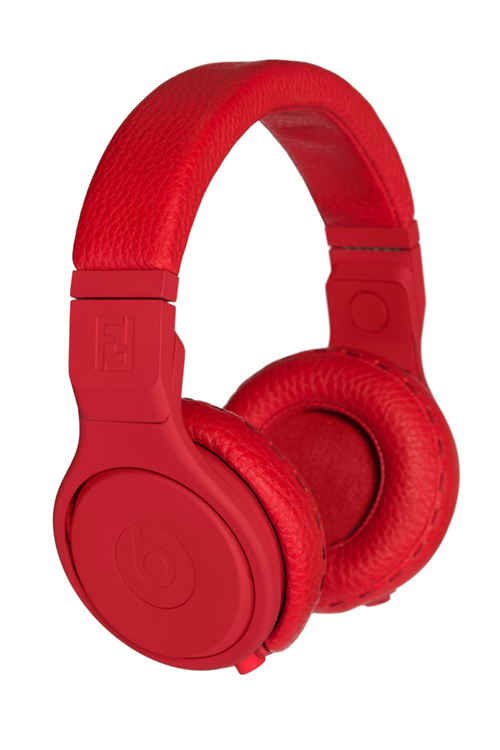 Innovation Meets Savoir-Faire–Italian fashion house Fendi has announced that they will forming a partnership with Beats by Dre to create an exclusive collection of high fashion headphones. Made with the sophisticated man and woman in mind, the headphones are made of treasured Selleria leather, a signature of Fendi, and hand-stitched by skilled craftsmen of Fendi Atelier.
The headphones will be available in a range of stylish colors such as sunflower yellow, fire red, emerald green, blackboard, asphalt and many more. With the FF logo beautifully engraved on the side and the Fendi Roma logo heat embossed on the top of the headband, this exciting collaboration has captured the best in fashion and technology. According to the press release, "This product expresses the common values of both brands' innovation, creativity, experimentation and obsession for quality."
A portion of the Fendi and Beats by Dre collection was available for preview at the spring/summer 2015 Men's Catwalk in Milan. However, if you want to see the entire collection, it won't be released until late 2014.