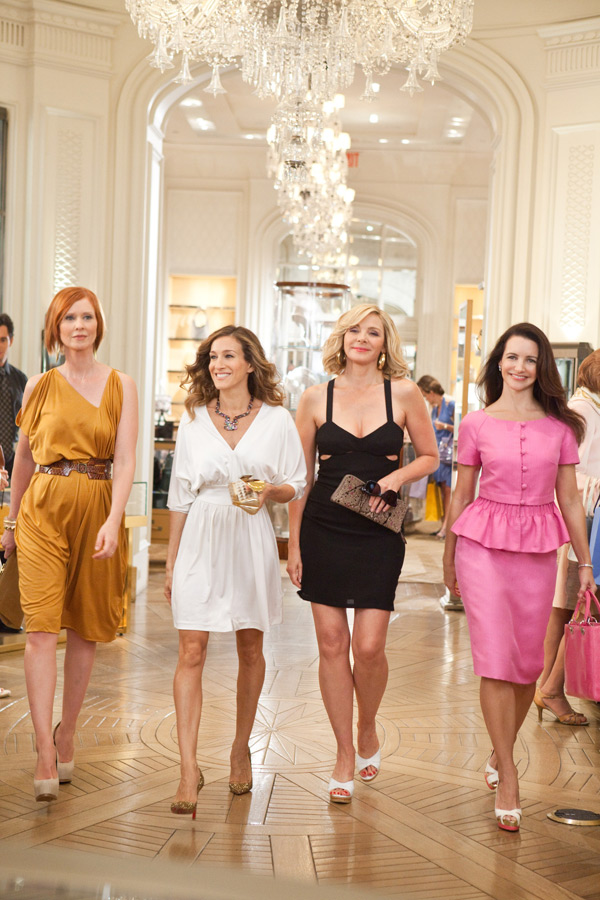 Fashion is everywhere! It's what makes the world go round. There used to be a time where you learned about fashion only in magazines, but that time is definitely over! With technology being at the forefront of everything, there are television shows that feature ways on how to bring out the fashion designer in you! Even if you're not into watching TV for fashion tips, there are regular programs that will keep you on your fashion toes. Keeping up with all the best fashion shows can be tricky. Using DirecTV's Genie service you can skip the waiting for your favorite show to come on and just make sure you record every episode you want to watch. Sign up for DirecTV using www.SaveOnTVDirect.com and save money on select packages. Here is a brief list of shows featuring hot fashions. You won't have to look too hard to get your own outfit in order!

• The Real Housewives of Beverly Hills – These ladies are born and bred to wear the latest fashions and look good while doing it. Whether it's a shoe, bag or outfit, you can be sure you'll catch one or two of them in something you'll want to try.
• Gossip Girl – This show features fashion at its finest. Whether you're into chic or eclectic, these characters bring fashion and drama together effortlessly. Although there is a prevalent storyline, it's obvious the producers have a deep passion for fashion.
• Project Runway – This goes without saying. These designers can put together some hit or misses, but when it's a hit, it's a hit! If you've ever thought about becoming a designer or just wanted to put some fabrics together, this show is definitely for you.
• America's Next Top Model – Tyra Banks has taken fashion to an entirely different level with this show. You'll find outfits and makeup tips that you've never even though of. If you've wanted to have a model mindset, you can't go wrong here. With numerous seasons under their belt, they are obviously doing something right.
• Sex and the City – Carrie and the crew take New York by storm with their fashion sense. This is definitely the show to watch when you're wanting to put some pieces together. Effortless fashion in every show. This is undeniably the fashion manual for stylish dressing.
• Mad Men – Who doesn't love old fashion? This show perfectly blends the old with the new and gives you an entirely different spin on the fashion world and how to mix and match pieces that work. It's definitely a show to watch to put a spin on something classic to make it modern.
These shows are great for bringing out your fashion sense. It doesn't matter what you current style patterns are, you'll find something compatible in one or two of these shows, even if it's just a hot accessory that works. Happy watching!